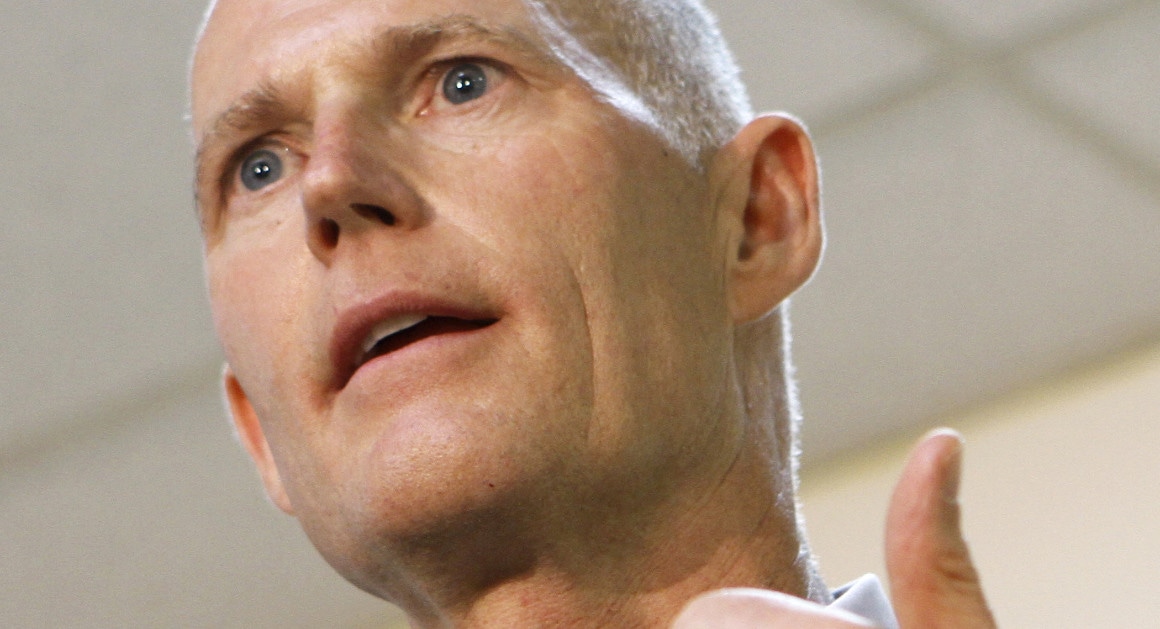 Scott continues to make a lonely call for party unity.
U.S. Sen. Rick Scott made a rare appearance on a mainstream national program Monday, with a hit on CBS This Morning.
The first term Republican from Florida heads the Senate campaign arm, and he talked with CBS reporters after an intro blasting "false claims" from former President Donald Trump that he actually won the 2020 presidential election.
Scott, who has acknowledged Joe Biden as the legitimate winner of the presidential election, continues to attempt to paper over divides between the Trump wing of the party and those who have moved on from disputing the November election.
"The Republican Civil War has been canceled," Scott said, just as he did at the Conservative Political Action Conference, in a memo, and in other TV hits in the last week.
The party is "not going to look backwards" but is "going to look forward," Scott added, predicting a "great" 2022 that is "going to bring everybody together."
"The Republicans are going to take the House and the Senate, and I believe the former President is right. We're going to take the White House in 2024," Scott said, pointedly sidestepping the question of whether Trump is the right candidate.
Conflicts inside the party don't matter outside of D.C., Scott posited.
"Here's the way the party works. Get out of Washington. The farther you get away from Washington, the more united Republicans are," Scott contended.
The Senator believes that President Biden is the Republican "unifier" and that "what's going on in Washington is not what's going on around the country."
"Go around Florida, they're not talking about what these party leaders are saying," Scott said when asked about conflicts between Mitch McConnell and Trump.
"They're not talking about what party leaders are saying about each other," the Senator added, reiterating his claim that the "Republican Civil War is actually canceled."
While Scott's enthusiasm for the case is beyond question, his ability to sell it might be. In a poll of conservative activists at CPAC, Scott was the choice of just 0.2% of respondents when asked who they want as their Presidential candidate when Trump was in the field.
Without Trump in play, Scott scored marginally better at 0.4%.