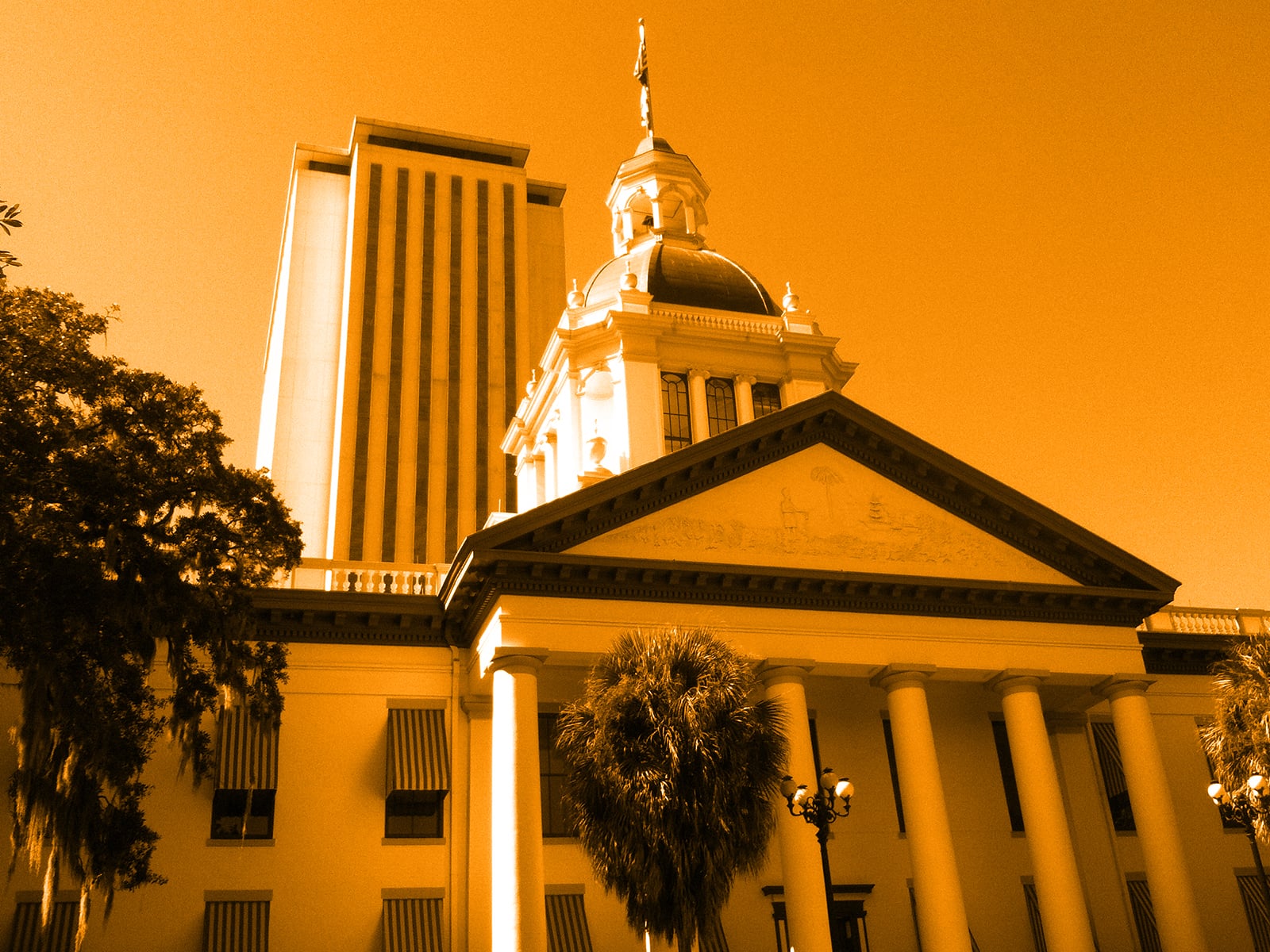 Your morning review of the issues and players behind Florida politics.
With apologies to the late, great Tim Russert … The top three issues facing the 2021 Florida Legislature are COVID, COVID, COVID.
It's no surprise that just about everything that will happen during the 60-day Session will be directly or indirectly related to the pandemic or influenced by the countless ways it has changed life in our state.
From health care policy to the budget, from education policy to the environment, the Session will seem like all COVID-19, all the time. Even where legislation doesn't directly link to COVID-19 — say, school choice — lawmakers will be factoring in what it will cost in a pandemic-battered economy or how it will help kids whose schooling was turned upside down.
How could it be any other way?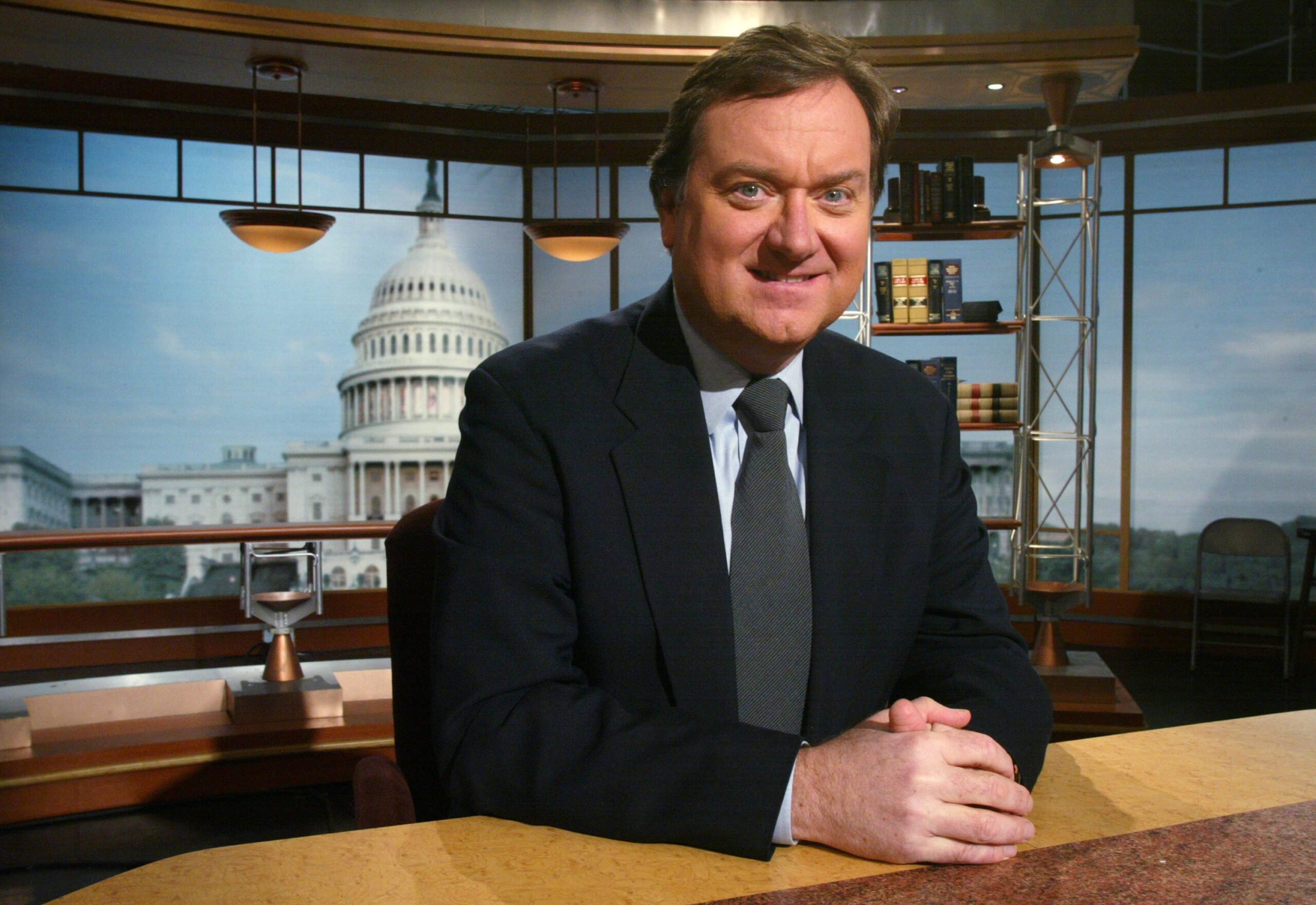 The biggest COVID-19 impact on the Legislature will, of course, be the budget. Florida's economy took a body blow from which it is still struggling to recover. Meeting the state's ever-growing needs is challenging in the best of times, but revenues are down, and needs are up.
When it comes to generating revenue to fill budget shortfalls, legislators have a few ideas up their sleeve, in a diverse list that includes:
— Requiring all out-of-state retailers to collect and remit sales taxes on things Floridians buy online;
— Authorizing online sports gambling; and
— Jump-starting Florida's airports, which are the gateway to tourism — pre-COVID-19, nearly half of all visitors arrived here by air — and suffered major losses when passenger traffic dipped significantly last year.
But realistically, generating new revenue can only carry the load so far. The real challenge will be determining how to divvy up what's there to do the most good for a public with more needs than ever.
Just consider the Medicaid budget, which barely meets Florida's poorest citizens' basic health care needs and faces a $1.3 billion gap. The state is notoriously chintzy in reimbursing hospitals and health care providers for taking care of low-income patients, and any further cuts would threaten access to care for the state's poorest residents. In the past, lawmakers often chose winners and losers in which hospitals would get adequate Medicaid funding. Still, this year it's imperative that decisions on dividing the pie be as balanced as possible.
The other huge COVID-19-related priority will be liability protection. When the pandemic exploded a year ago, businesses of all kinds had to scramble to adapt, often in the face of confusing and contradictory guidance from the feds that seemed to change every week. Now, those businesses understandably want protection from lawsuits that might arise due to their COVID-19 response, and the Legislature looks poised to give it to them. Less clear is whether liability protection will be extended to nursing homes, who had the most daunting task of all — caring for Florida's most COVID-19-vulnerable residents without being given adequate supplies of equipment, PPE, and staff — and are now worried that their caregivers will have to constantly look over their shoulder to make sure trial lawyers aren't second-guessing their every action.
Indeed, COVID-19 is forcing the Legislature to reconsider how so many things are done in Florida. Legislation would broaden access for pharmacists to administer vaccinations, an important consideration in a state of 21 million people. In this age of remote everything, protecting internet privacy has become a top priority. Mental health resources, always stretched thin, have become so much more crucial to help people through a year of turmoil and disruption.
Amid legislative leaders' push to expand school choice options again, public schools have to find some 87,000 kids who have remained absent from school amid the pandemic; an enrollment hit that could impact public school district budgets. The chronically woeful prison system is desperate for more guards, something that only money will solve.
Then, there are the legislative issues that would arise even without a pandemic — but even these will have to jockey for position when the agenda is filled with COVID-19-related topics. Things like further restrictions on vote-by-mail (a curious priority following Florida's most trouble-free election in years); the Governor's push to rein in protests; an attempt to abolish the once-every-20-years Constitution Revision Commission, which perhaps threatens the Legislature's desire to be the only game in town; a push to eliminate no-fault auto insurance; and making our state more resilient to withstand the impacts of climate change.
But see, that last one — along with other long-standing environmental priorities like Everglades restoration and springs protection — require money. Lots of it. So, it all comes back to the overarching theme of the 2021 Session:
COVD, COVID, COVID.
— SITUATIONAL AWARENESS —
—@SteveLemongello: [Donald] Trump goes right to the lie that he won the election. "Actually, as you know, they just lost the White House," he says to cheers at #cpac. "Who knows, I may even decide to beat them for the third time."
—@DBarkhuff: Donald Trump is now the 20 year old hanging out in the high school parking lot talking about how they almost won state.
—@Foswi: Ron DeSantis is a much better Donald Trump than Donald Trump now.
—@joshjame: Ted Cruz at CPAC: "Orlando is awesome. It's not as nice as Cancun — but it is nice!"
Tweet, tweet:
I retract my earlier comparison of this to the golden calf as unfair to the ancient Israelites. For one thing, their calf was real gold, and for another a calf is (I think–not that I have much personal experience with them) a pleasant and peaceful animal. https://t.co/QVlFh6TfQe

— Bill Kristol (@BillKristol) February 26, 2021
—@CarlosGSmith: For those wondering when @Walmart, @Publix will update their website + communicate w/pharmacies so those with co-morbidities under 65 CAN be vaccinated at their locations, I've reached out to both companies and am awaiting more information. Get your doctor's notes ready!
—@pcola_eddiet: I was just given a lesson on how to be a better public servant (from not a constituent) who I emailed (on a Sunday) that they had to work w/ their hospital system to get a vaccine under 65 … I even gave my cell … but I'm doing a poor job bc I can't get them a vaccine
Tweet, tweet:
It may be winter everywhere else, but here in Florida we're going to go ahead and kick off Spring! #slipandslide pic.twitter.com/h6ebAAJ86l

— Wilton Simpson (@WiltonSimpson) February 28, 2021
— DAYS UNTIL —
2021 Legislative Session begins — 1; DJI FPV drone unveiled — 1; Florida TaxWatch 2021 State of the Taxpayer virtual event — 3; 'Coming 2 America' premieres on Amazon Prime — 4; the NBA All-Star Game — 6; municipal elections in Broward and south Palm Beach County — 8; 'The Many Saints of Newark' premieres — 11; 2021 Grammys — 13; Zack Snyder's 'Justice League' premieres on HBO Max — 17; 'Godzilla vs. Kong' premieres — 25; 2021 Florida Virtual Hemp Conference — 25; 2021 Florida Derby — 26; MLB Opening Day — 31; 'No Time to Die' premieres (rescheduled) — 32; RNC spring donor summit — 39; 'Black Widow' rescheduled premiere — 67; Florida Chamber Safety Council's inaugural Southeastern Leadership Conference on Safety, Health and Sustainability — 70; 'Top Gun: Maverick' rescheduled premiere — 123; Disney's 'Shang Chi and The Legend of The Ten Rings' premieres — 132; MLB All-Star Game in Atlanta — 134; new start date for 2021 Olympics — 144; 'Jungle Cruise' premieres — 152; St. Petersburg Primary Election — 176; 'A Quiet Place Part II' rescheduled premiere — 200; 'Dune' premieres — 214; MLB regular season ends — 216; World Series Game 1 — 239; St. Petersburg Municipal Elections — 246; Disney's 'Eternals' premieres — 249; Steven Spielberg's 'West Side Story' premieres — 284; 'Spider-Man Far From Home' sequel premieres — 291; 'Doctor Strange in the Multiverse of Madness' premieres — 389; 'Thor: Love and Thunder' premieres — 431; 'Spider-Man: Into the Spider-Verse' sequel premieres — 585.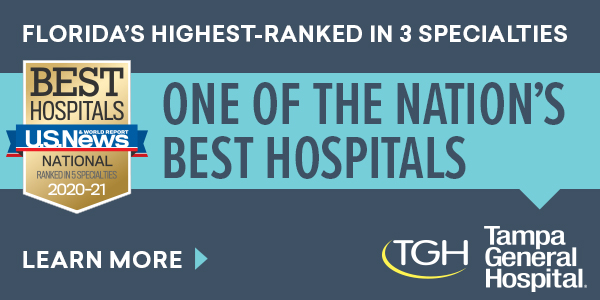 — MOVES —
Crystal Stickle joins Buchanan Ingersoll & Rooney
Stickle will serve as the firm's government relations practice as a senior principal. She comes to the firm with nearly 20 years of government affairs experience at the state and federal level, providing political, strategic and policy direction to clients.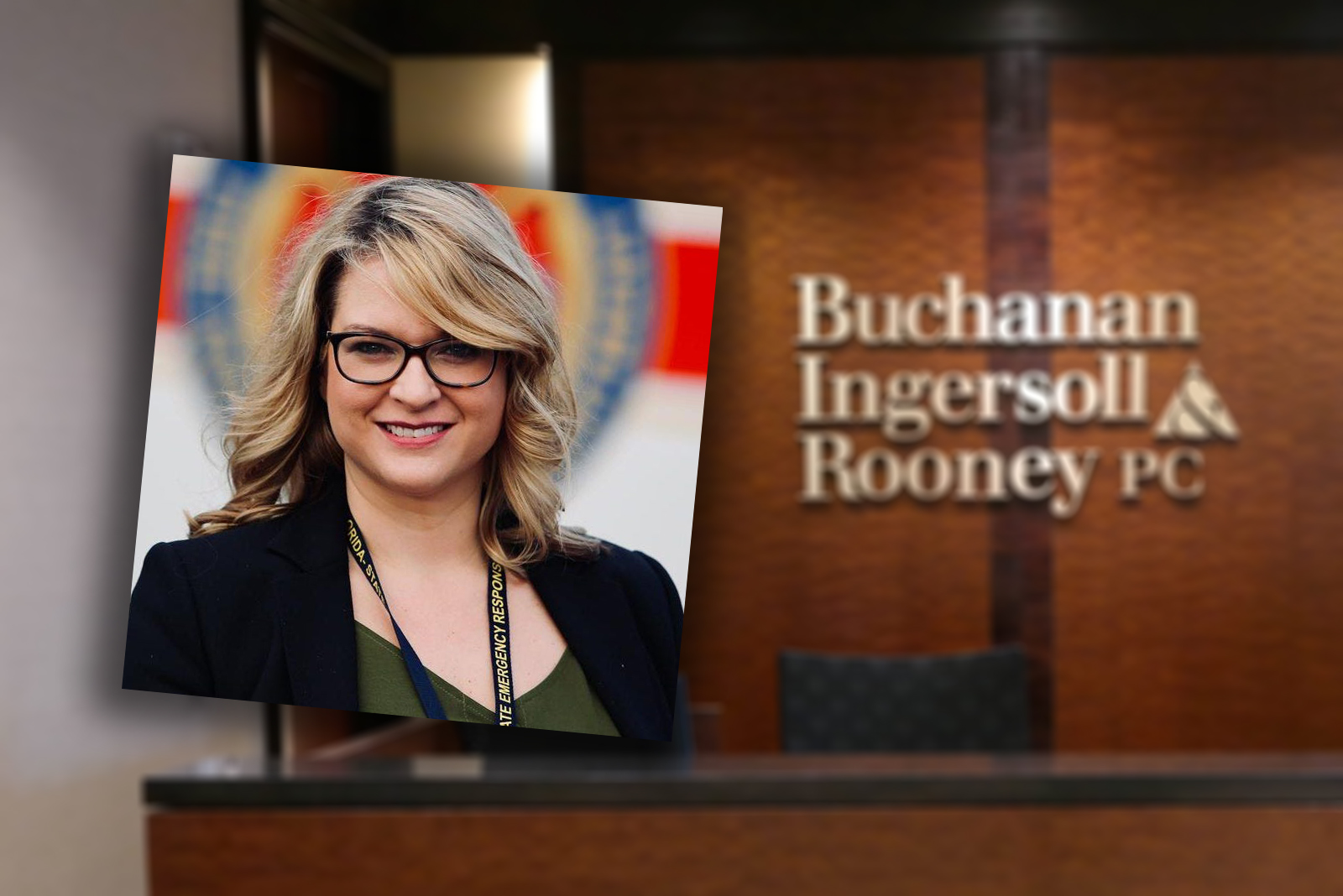 Stickle most recently served as interim CEO of the Florida Hospital Association after serving as an executive vice president and vice president of government affairs with the FHA since 2013.
Before joining FHA, Crystal served as director of government affairs for WellCare Health Plans and government relations director for National Strategies, Inc.
Stickle joins recent hires Michael Grissom and Mark Kruse who came to the firm in January.
___
The Southern Group lands Tasi Hogan, Nicole Kelly
Hogan will bring a wealth of experience to the Orlando-based lobby shop. On the campaign trail for candidates like Orange County Mayor Jerry Demings and Orlando Mayor Buddy Dyer, Hogan covered everything from message development to fundraising to mobilizing grassroots support. She also worked to position Sen. Victor Torres and Rep. Kamia Brown for success in their respective races. In her latest post, Hogan made the leap to national politics having served as the political director for East Central Florida for the Joe Biden for President Campaign.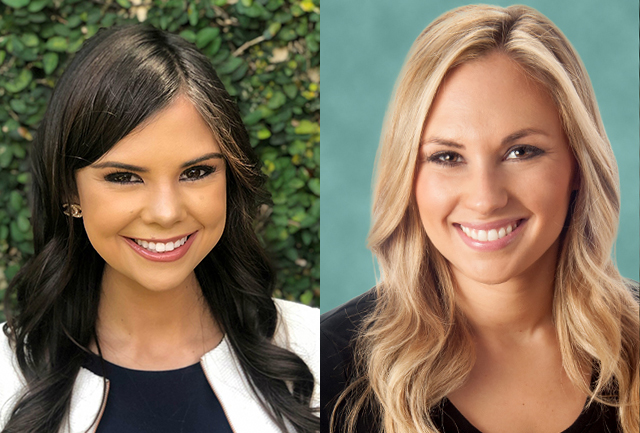 Kelly will lend her expertise in the fields of property insurance, health care and appropriations among a variety of other policy areas.
Kelly's early career began as a legislative analyst, where she enjoyed a front-row seat to the legislative process. After making the leap to the role of governmental consultant, Kelly spent the next 10 years strategically building and strengthening relationships with leadership and key members of both chambers of the legislative branch, representing a wide variety of clients and subject matter.
Southern Group has six offices across Florida and also operates in Alabama, Georgia and South Carolina.
___
Tola Thompson lands gig in Ballard Partners' Washington office
Thompson will take on lobbying activities for the firm's growing congressional practice. He most recently worked as the chief of staff to U.S. Rep. Al Lawson and has more than a decade of experience in the U.S. House, serving under two members of the Congressional Black Caucus.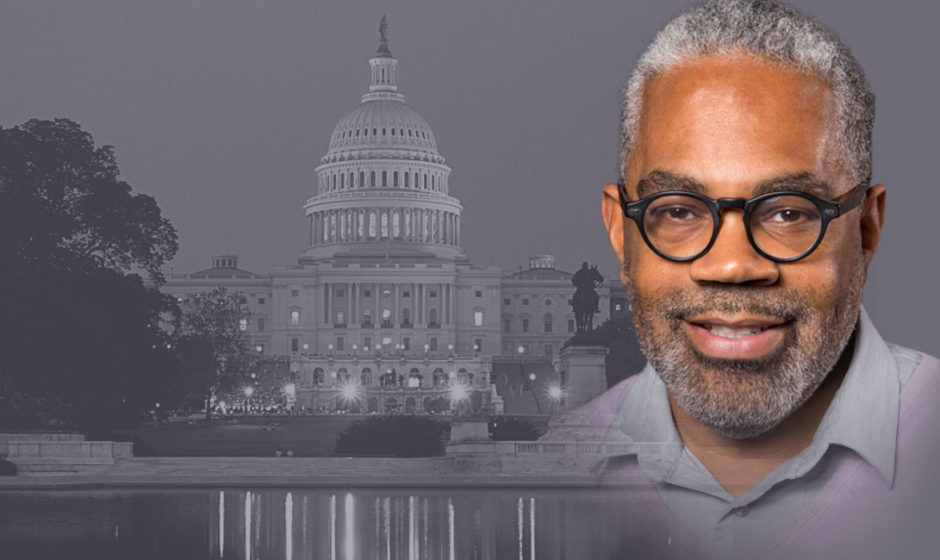 Thompson also previously served as the assistant vice president and director of governmental relations for Florida A & M University. Thompson also worked for 10 years for U.S. Carrie Meek as a communications director and senior legislative assistant, where he was the primary media contact for a senior member of the House Appropriations Committee.
___
Colodny Fass is growing its governmental consulting practice again with the addition of Amanda Gorman Fraser.
"We are so pleased Amanda is joining our firm. Her political campaign experience and her experience with the legislative and executive branches of Florida government, brings a valued perspective to our team," said Katie Webb, shareholder and head of the governmental consulting practice group.
"Further, her experience working within public and private sectors enhances our ability to serve existing and future clients with a variety of policy issues."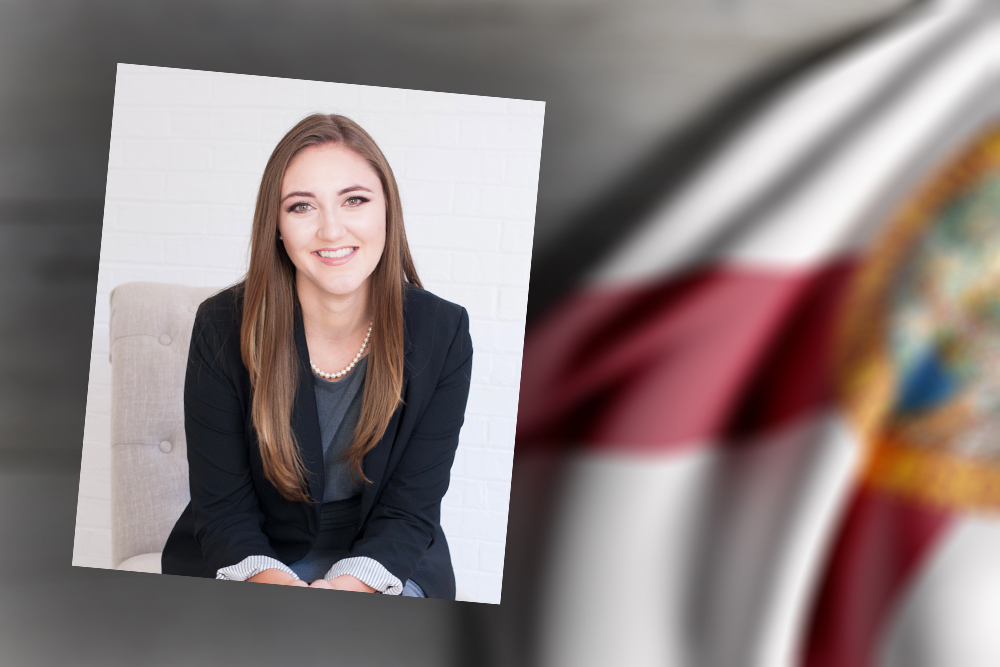 Fraser has served the Department of Management Services in their Legislative Affairs office and most recently was a lobbyist and vice president of a boutique government affairs firm where she helped develop and implement strategies to successfully pass legislative and budget priorities for their clients.
The Tallahassee native and FSU alumna also worked as a campaign fundraiser for former Gov. Rick Scott's reelection campaign, and then served two and a half years in his administration, where she dealt with high-level and sensitive information and provided guidance and training on matters relating to records requests and public documents.
She joins a team that includes Webb and lobbyists Leonard Billmeier, Sandy Fay, Claude Mueller, and Nate Strickland. The team represents clients in a diverse set of industries, with insurance being a particular specialty.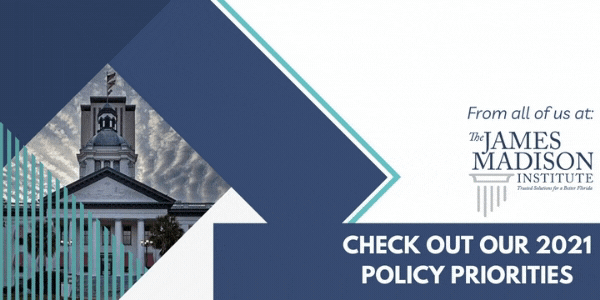 — DATELINE TALLAHASSEE —
"Lawmakers open Session colored by virus and postelection politics" via John Kennedy of The Sarasota Herald-Tribune — Florida lawmakers open the 2021 Session Tuesday with the COVID-19 pandemic coursing through most of the issues before them, and the virus also forcing major changes in the day-to-day business of the two-month gathering. The state Capitol remains mostly closed, with virus testing of staff and lawmakers taking place daily. And while Floridians can still testify before committees, the Senate is requiring everyone to do so remotely, from a couple of blocks away. DeSantis, though, is pushing a host of priorities that many see as more political than focused on the pandemic, which has claimed the lives of more than 30,000 Floridians.
—"Florida lawmakers face COVID-19 fallout as Session convenes Tuesday; Ron DeSantis has many other ideas" via Gray Rohrer of The Orlando Sentinel
—"Legislature convenes with many pandemic changes, familiar Republican agenda" via Lawrence Mower, Mary Ellen Klas, Ana Ceballos and Kirby Wilson of The Miami Herald
—"10 big issues to watch during the 2021 Florida Legislative Session" via Jim Saunders of The News Service of Florida
"Ordinary citizens will largely be left out in the 2021 legislative process" via Danielle J. Brown of Florida Phoenix — With the Florida Legislature convening next week, regular citizens trying to participate in the legislative process will face tough hurdles under COVID-19 protocols set by the House and Senate chambers. For Floridians who want to engage in the process of creating laws and providing testimony, access, in general, will be limited, and residents with disabilities will face even more difficulties during the pandemic. What's more, the two chambers in the Legislature are inconsistent in their COVID protocols. In a Thursday briefing, a frustrated group of Florida advocates found little help in expanding public access, following a letter to several lawmakers.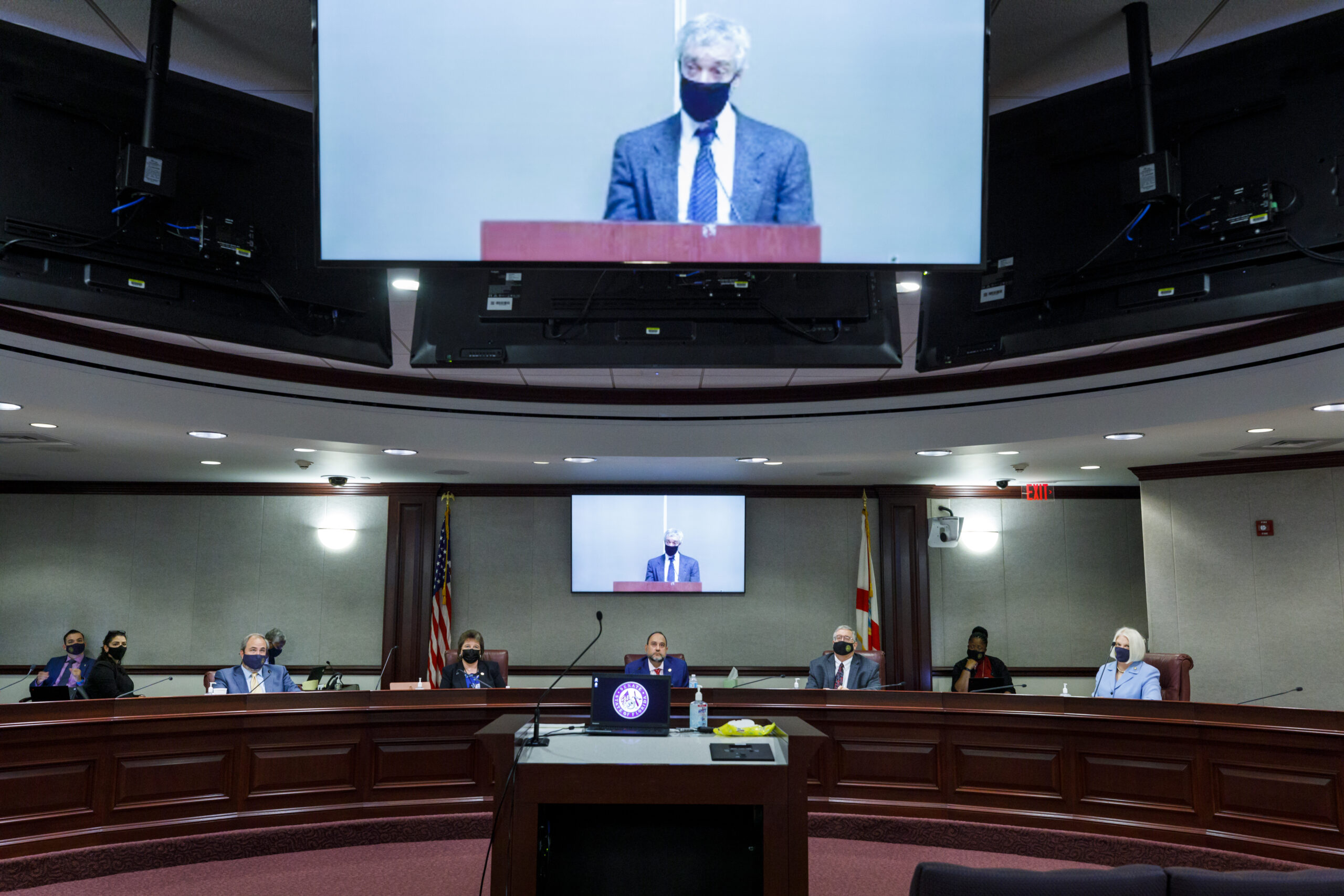 "Jason Brodeur to tackle environment, drug dealers, child welfare" via Scott Powers of Florida Politics — In Central Florida, most Republicans are never far removed from concern for the natural environment that they recall being so much healthier when they were kids. It was always an issue for Sen. David Simmons from Altamonte Springs, now retired from the Legislature after spending 18 years in the House and Senate. And now it's front-and-center for his successor, Sen. Brodeur, who served in the House until 2018. Brodeur also is putting a lot of energy into his SB 1260 to toughen sentencing against drug dealers, SB 1024 expanding access to mental health services, and SB 80 to clarify child welfare rules.
"Janet Cruz brings passion for Florida families to Tallahassee" via Joe Henderson of Florida Politics — The catastrophe last summer of Florida's unemployment system collapse wreaked havoc and brought misery for working families. Outrage rained down upon Deloitte Consulting, which designed the $77 million computer system that melted down when the need was greatest. That's bad, right? Yes, but that didn't stop the state from awarding the company behind the chaos a $135 million contract to overhaul the state's Medicaid data system. And when news of that leaked last August, Sen. Cruz of Tampa had a rapid response.
"Shevrin Jones says Session should include condemnation of White supremacy following Capitol attack" via Ryan Nicol of Florida Politics — With the Capitol attack months in the rearview, Democratic Sen. Jones wants to make sure Florida hasn't forgotten the threat of White supremacy. Jones is pushing a resolution in the 2021 Legislative Session calling on his colleagues to condemn the hateful ideology. In a talk with Florida Politics, he pegged it as one of his top priorities this year. The measure would follow a broader resolution, approved in 2020, pushing back against philosophies that incite hatred based on immutable characteristics. White nationalists and White supremacists were specifically named in that 2020 resolution, though even that wasn't without controversy.
—"Polk's Senators have big roles as Session begins" via Gary White of The Lakeland Ledger
"With several high-profile safety bills, Dan Daley starts Session on-point" via Carol Brzozowski for Florida Politics — "Jamie's Law" is one of seven key pieces of legislation Daley, a Democrat representing District 97, is focusing on as he enters the 2021 Legislative Session. Named for Jaime Guttenberg, HB 25 would require a background check on all individuals purchasing ammunition, closing a loophole in Florida law that does not require vendors to check backgrounds for ammunition purchases. "As a graduate of Marjory Stoneman Douglas High, nothing is more important to me than preventing another tragedy like what our community experienced from ever happening again," Daley said. Fred Guttenberg, gun reform advocate and Jamie's father, notes that with about 4 million weapons on the streets, "we must make it harder for those who intend to kill to do so. Jaime's Law will help save lives immediately."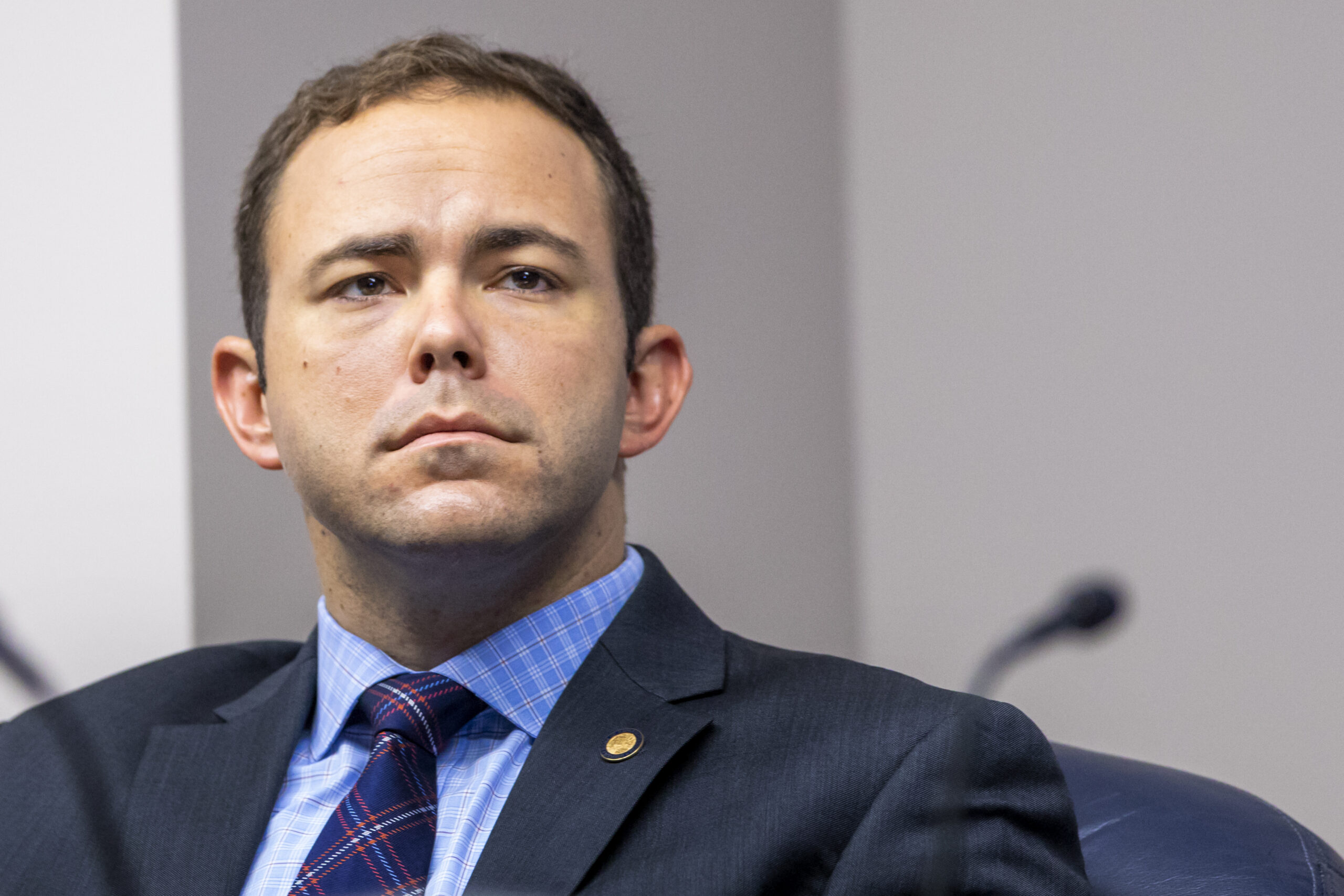 "Jenna Persons-Mulicka hits the Session running" via Florida Politics staff reports — 2020 was a busy year for Rep. Persons-Mulicka. Last February, Persons-Mulicka, a Fort Myers Republican, launched her legislative bid with support from several state political luminaries, including state House Majority Leader and current director of the Florida Department of Economic Opportunity Dane Eagle. By May, she gathered enough signatures to get on the ballot to succeed term-limited Rep. Heather Fitzenhagen in House District 78. Also, in May, Super Lawyers named her a Rising Star Super Lawyer for the eighth year in a row. Super Lawyers rates lawyers and recognizes outstanding ones nationwide. Persons-Mulicka, who is a partner in her own firm, Strayhorn & Persons, P.L., in Fort Myers, was included among land use and zoning attorneys.
"VISIT FLORIDA hoping for reemergence in potential heroic role" via Scott Powers of Florida Politics — Not long ago, VISIT FLORIDA was on life support, and the Legislature contemplated a mercy killing. Yet now the agency enters the 2021 Legislative Session viewed by some as a potential savior of a state economy that's deeply suffering. "The tourism industry is our number one industry here in the state of Florida. And as goes the tourism industry, so goes the economy of the state of Florida," said VISIT FLORIDA President Dana Young. Just three, four years ago, VISIT FLORIDA was beset with harsh charges of bloat, misspending, ineffectiveness, junkets, questionable bonuses, lavish celebrity contracts, infighting, and lack of accountability. Audits and investigations followed.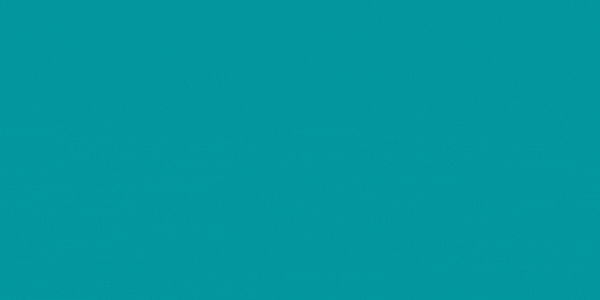 — TALLY 2 —
"Amid pandemic, lawmakers offer little direct help for average residents" via Lawrence Mower, Mary Ellen Klas, Ana Ceballos and Kirby Wilson of The Tampa Bay Times — On Tuesday, Florida's 40 Senators and 120 Representatives will convene in Tallahassee for one of the strangest Legislative Sessions in The Capitol's history. Lobbyists won't be roaming the halls, seeking out lawmakers to cajole and persuade. The public won't be packed into committee rooms to protest controversial bills. Most (not all) will be wearing masks. Committees also have worked quickly to advance conservative DeSantis priorities that have little to do with average Floridians, including a controversial anti-riot bill, measures that crackdown on "Big Tech" companies and bills that prevent businesses from being sued for spreading COVID-19.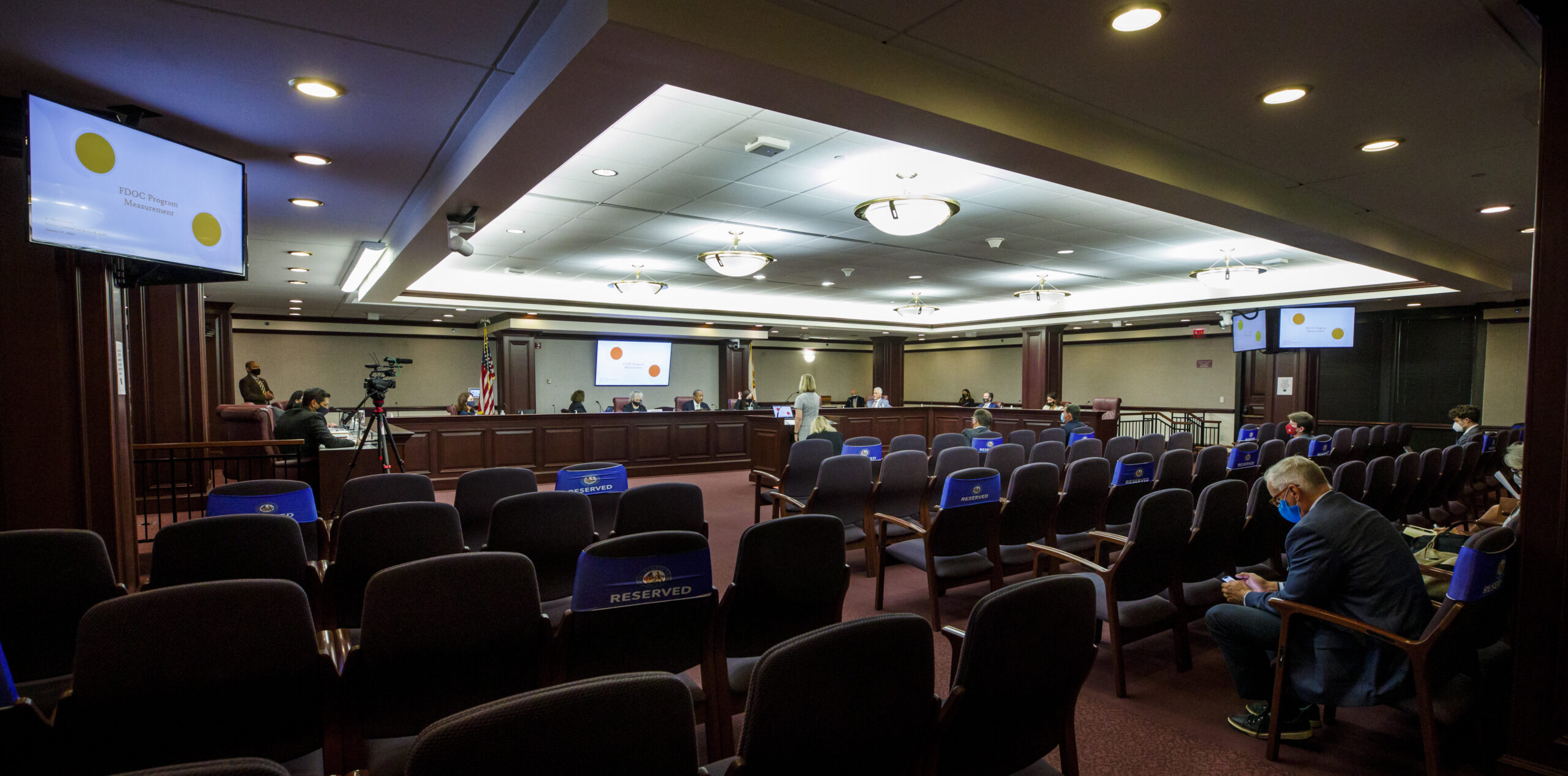 "Florida GOP outlines $100M+ plan to tackle climate change" via Curt Anderson of The Associated Press — Low-lying Florida, surrounded by the sea, is one of the most vulnerable U.S. states to ocean level rise driven by climate change. State Republican legislative leaders on Friday announced a $100 million-a-year plan to tackle the issue. House Speaker Chris Sprowls said at a news conference that the Legislature's upcoming Session would address flooding and sea-level rise. "With sea-level rise, we are seeing that risk grow exponentially, from storm surge and tidal flooding to groundwater and flash flooding. The impacts are devastating," Sprowls said.
"Republican bill to dismantle Florida's M-CORES toll roads project on fast track" via Jeffrey Schweers of the USA Today Network — State Sen. Gayle Harrell's bill to repeal and defund the massive public works toll roads project known as M-CORES is on the fast track toward approval. The bill is the first by a Republican to dismantle the signature piece of legislation pushed through by former Florida Senate President Bill Galvano. Harrell filed the bill Thursday, and it is already on the Senate Transportation Committee's calendar for Wednesday. It has just one other committee stop, Appropriations, before it can go to a floor vote, suggesting it has been fast-tracked for approval. Senate President Wilton Simpson said before Session that M-CORES was one of several big-money items on the chopping block as Florida faces a huge revenue shortfall created by the COVID-19 pandemic.
Health liability bills teed up this week via News Service of Florida — Though some of the details differ, the House and Senate next week will continue moving forward with proposals that would help shield health care providers from lawsuits related to COVID-19. On Tuesday, the House Pandemics & Public Emergencies Committee will take up the House's health care liability bill (HB 7005), sponsored by Rep. Colleen Burton. A day later, the Senate Health Policy Committee will take up the Senate version (SB 74), sponsored by Sen. Jeff Brandes. The Senate bill would require plaintiffs to prove by an overwhelming amount of evidence that health care providers were grossly negligent or engaged in intentional misconduct. The House bill would require plaintiffs to prove negligence or misconduct by a preponderance of the evidence.
—"Bill would revamp Florida's PPE preparedness" via Haley Brown of Florida Politics
"Erin Grall presses election supervisors on how they spent that Mark Zuckerberg, Priscilla Chan money" via Jacob Ogles of Florida Politics — The leader of the Florida House's public integrity committee wants election supervisors to detail how outside grants were spent last year. Rep. Erin Grall, chair of the Public Integrity and Elections Committee, sent a request on House letterhead ferreting out details. "Your responses will help the Committee address many issues facing Florida voters," Grall wrote. The survey asks first for an accounting of all grants received from sources besides the state and federal governments. It makes mention of high-profile grants. That comes months after the Center for Tech and Civic Life committed $250 million in grants for local elections offices to help them navigate the challenges of the pandemic.
"Bills broaden access to medical, recreational pot" via Anila Yoganathan of The Associated Press — Florida could further broaden access to marijuana under a slew of bills proposed ahead of this year's Legislative Session that include tweaks to medical cannabis rules and even long shot measures to legalize recreational use. The bills come alongside a separate move to put recreational use before voters as a state constitutional amendment in 2022, following the success of a ballot measure approving medical marijuana in 2016. The Make It Legal advocacy group says it must collect about 200,000 more signatures; 766,000 are needed to put the issue before voters.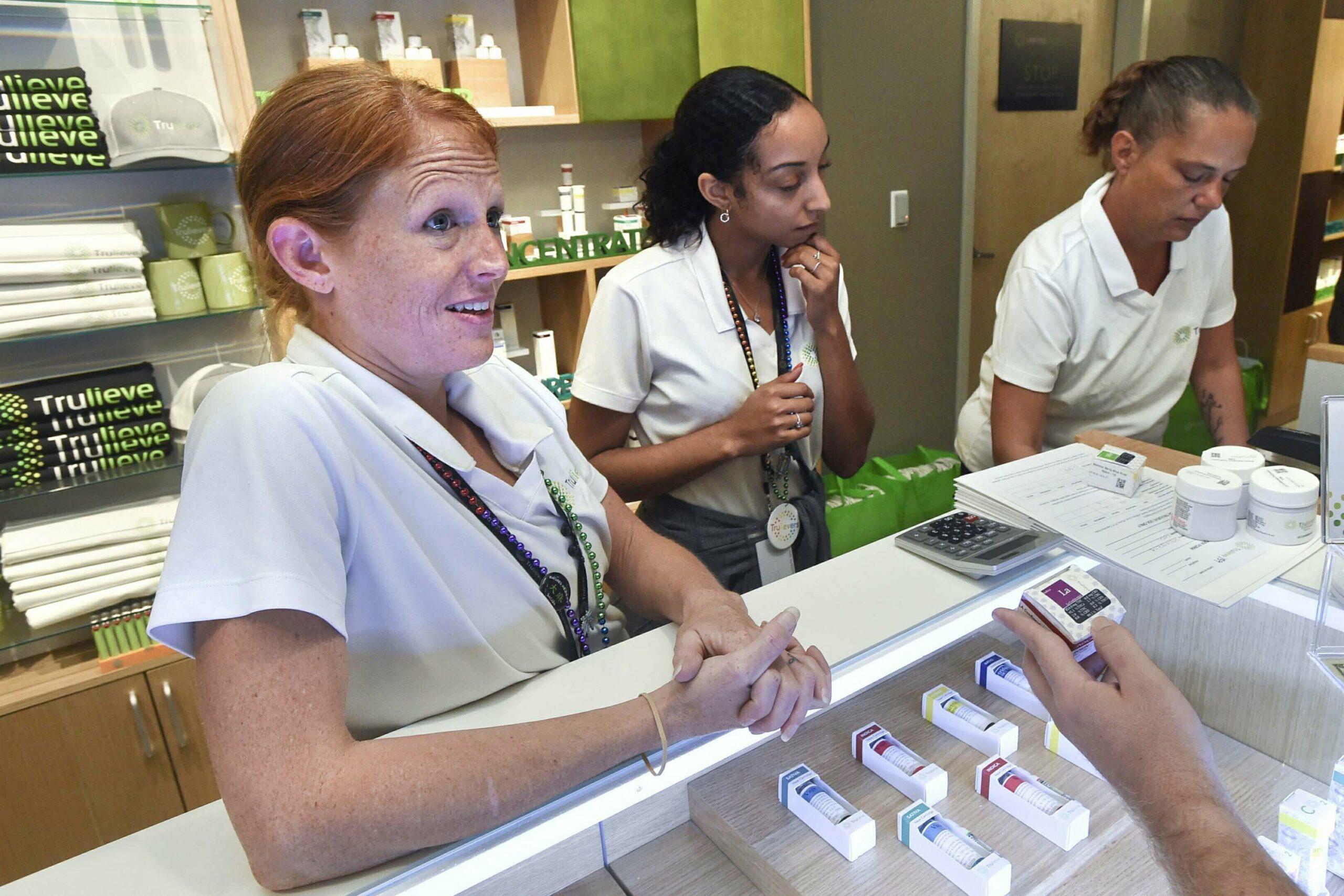 Scoop — "Spencer Roach files THC limits on medical marijuana" via Jacob Ogles of Florida Politics — A new bill filed in the House would cap sum of tetrahydrocannabinol, or THC, levels in medical marijuana in Florida. Rep. Spencer Roach, a North Fort Myers Republican, filed legislation (HB 1455) that, along with introducing new regulations on the industry, would restrict prescriptions to low-THC cannabis. The legislation as written would limit THC to 10% for smokable marijuana, 15% in edibles, and 60% in all other products. Within the industry, caps have been fought by producers of grown marijuana because, unlike extracts, the flower of the plant itself provides the medicine. "This will be crippling for the medical marijuana industry in Florida," said Ben Pollara, executive director of Florida For Care.
Nikki Fried pushes back on THC caps — In an email to supporters, Agriculture Commissioner Fried called the proposal for a cap on THC levels in medical marijuana "outrageous," and the bill is, in effect, a "new tax on sick and suffering patients across the state." As a longtime advocate for cannabis legalization, Fried promotes a petition from "Florida for Care," to oppose the "arbitrary" tax. "Decisions on treatment should be between doctors and patients, not politicians," She added.
"Do reporters deserve hate crime protections? Sen. Cruz says yes." via William March of The Tampa Bay Times — Cruz filed a bill for the upcoming Legislative Session that would extend the protection of the state's hate crime statutes to reporters, increasing penalties for attacks on them. "I can't stand by and watch people be attacked for the work they do in the noble profession of reporting what's happening," Cruz said in an interview. A functioning press, she said, is of particular importance during the pandemic and as the nation is dealing with unemployment and attempts to solve racial injustice. Cruz said she hasn't researched attacks on journalists but believes there is a problem because of incidents, including attacks on journalists during the Jan. 6 invasion of the U.S. Capitol.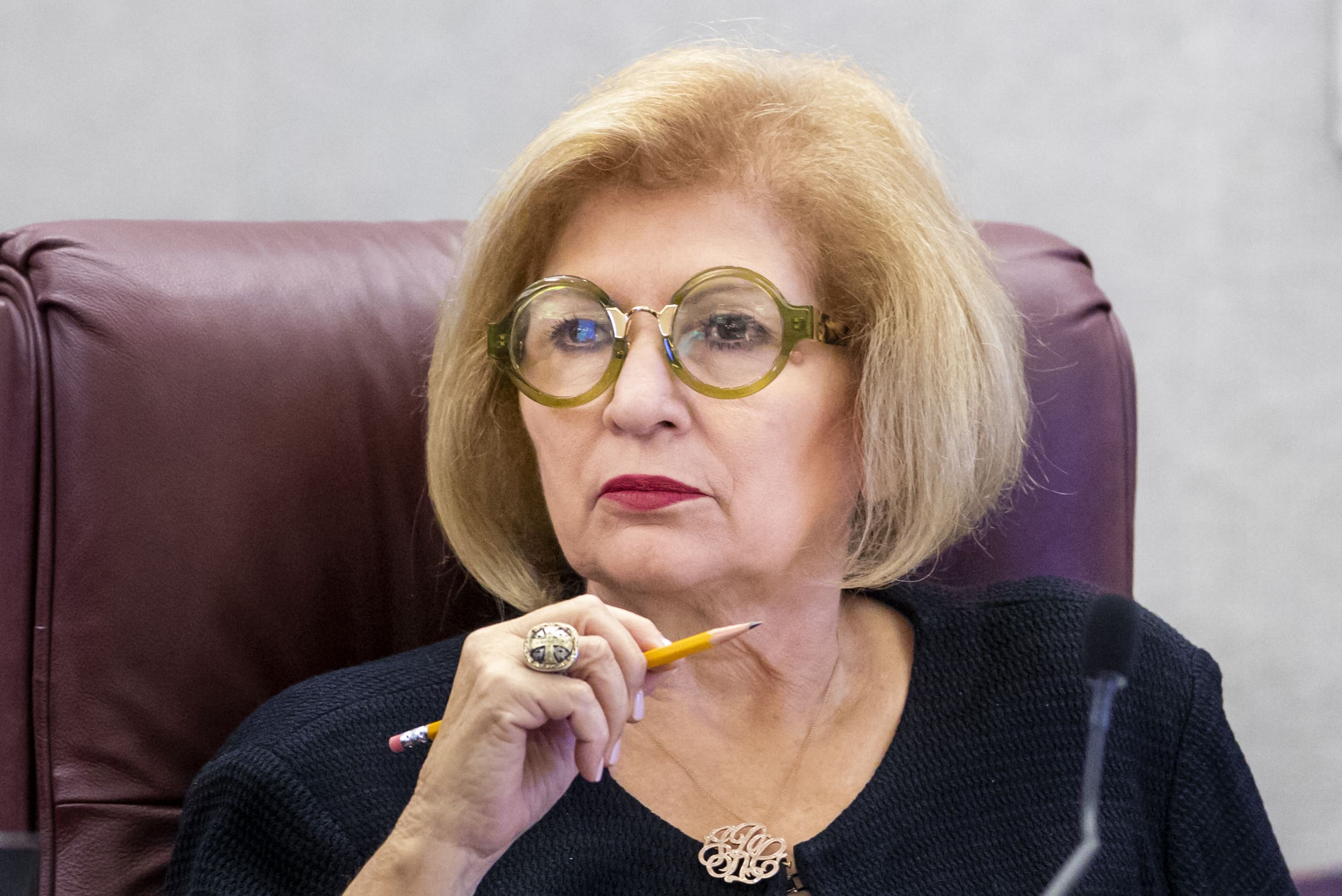 —"Danny Burgess, Mike Beltran propose to change THEA to West Florida Expressway Authority" via Kelly Hayes of Florida Politics
"House precautions remain largely unchanged" via News Service of Florida — The Florida House will largely stick with existing COVID-19 restrictions when lawmakers return to Tallahassee for the 2021 Legislative Session. Under the House pandemic procedures, lobbyists and other visitors must register online at least three hours before committee meetings, show identification and pick up passes to gain access to meeting rooms. To adhere to social-distancing requirements during the 60-day Legislative Session, the House is offering limited seating on a "first-come, first-served basis" for committee meetings in which legislation is discussed. The updated House protocols won't allow people who can't get access to committee rooms to testify remotely from an overflow room, a change from the earlier coronavirus precautions.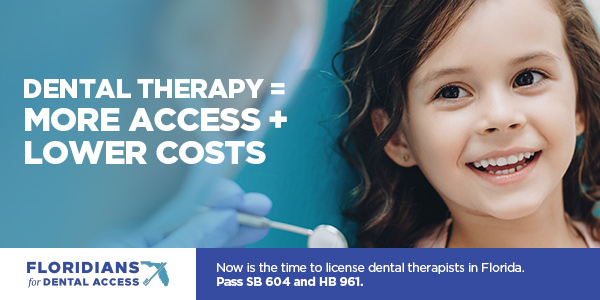 — LOBBY REGS —
New and renewed lobbying registrations:
Nicholas Alvarez: SAS Institute
Brian Ballard, Brady Benford, Jose Diaz, Christopher Hansen, Wansley Walters, Ballard Partners: LBRW, Northwest Florida Partnership for Better Communities, Sonova USA, Unqork
Amy Bisceglia, AB Governmental Affairs: Elite Care Group
Angela Bonds, Dean Mead: Parkway Maintenance & Management Company
Marsan Carr: Florida Association for Career and Technical Education
Christian Cochran: Veterans Affairs
Alice Neira: Foundation for Florida's Future
Peter Quasius: Audubon of the Western Everglades
Louis Rotundo: CRESCOlabs
Craig Saperstein, Pillsbury Winthrop Shaw Pittman: Professional Certification Coalition
Rob Schenck, The Legis Group: Suncoast Communities Blood Bank
Christopher Smith, Tripp Scott: South Florida Agriculture Association
Meanwhile … "Retiring lobbyist Steve Uhlfelder made a difference for Florida" via Bill Cotterell of The Tallahassee Democrat — Whenever major players in Florida government and politics pass from the scene, everybody says the Capitol won't be the same without them or the state just doesn't produce leaders like them anymore. With Uhlfelder's retirement, admiring tributes like that are no exaggeration. For about a half-century, the Tallahassee lawyer quietly became one of Florida's most respected and influential political insiders. Over the years, he's worked with Democrat and Republican governors alike on education and mentoring programs. In a recent article about his activism, Uhlfelder indicated activism comes naturally to him. If I wasn't raised the way I had been, I wouldn't be doing this now," he said.
— LEG. SKED —
Assignment editors — House Democratic Caucus Co-Leader Evan Jenne, Policy Chair Rep. Fentrice Driskell, and Floor Leader Rep. Joseph Geller will hold a virtual media event to answer questions about the upcoming Legislative Session, livestream begins 11 a.m., and archived on The Florida Channel. Members of the media taking part can use this link.
The Senate Select Committee on Pandemic Preparedness and Response will receive and update from the Department of Economic Opportunity, 1:30 p.m., Room 412, Knott Building.
 The House Judiciary Committee will meet to consider HB 9, from Rep. Ardian Zika, to crack down on COVID-19 vaccine scammers, 2 p.m., Morris Hall, House Office Building.
The Senate Ethics and Elections Committee meets to consider SJR 1238, from Sen. Ana Maria Rodriguez, to require approval from two-thirds of voters for constitutional amendments to pass, 4 p.m., Room 110, Senate Office Building.
The Senate Military and Veterans Affairs, Space and Domestic Security Committee meets to consider SB 936, from Chairman Tom Wright, to address space vehicles' recovery, such as space capsules, launch vehicles and parachutes, 4 p.m., Room 37, Senate Office Building.
The Senate Regulated Industries Committee meets to consider several proposals, including SB 1212, from Sen. Rodriguez, to exempt members of the Miccosukee and Seminole Tribes of Florida from construction contracting regulations when they build chickees, 4 p.m., Room 412, Knott Building.
The House Rules Committee meets to set the special-order calendar, 4:30 p.m., Reed Hall, House Office Building.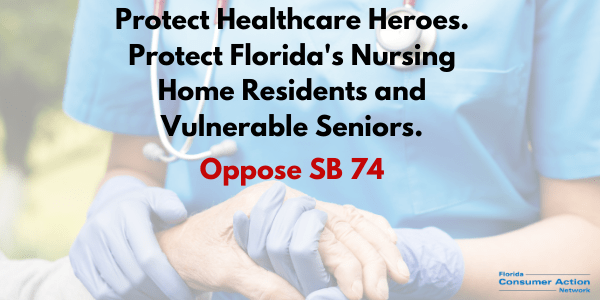 — HAPPENING TODAY —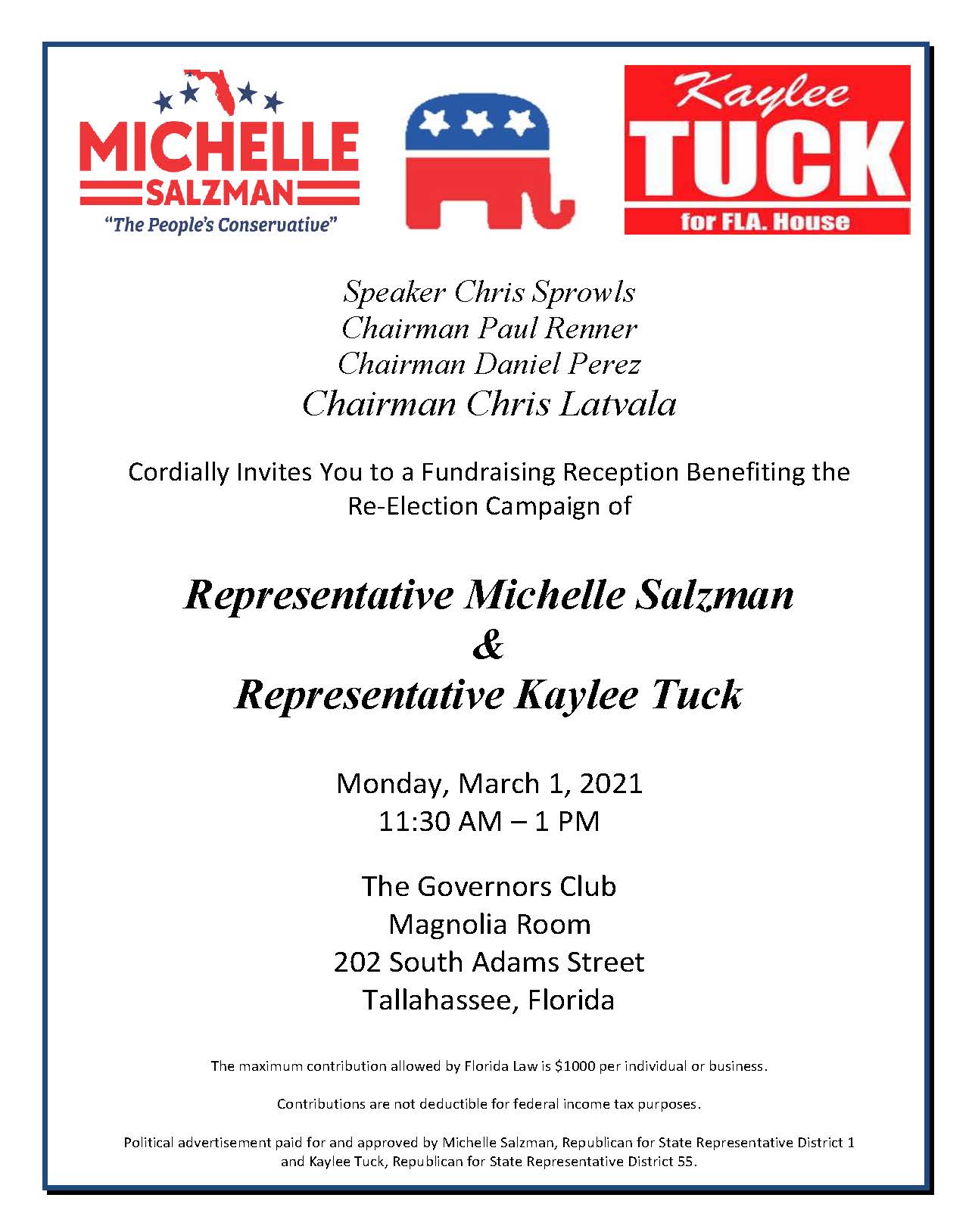 ___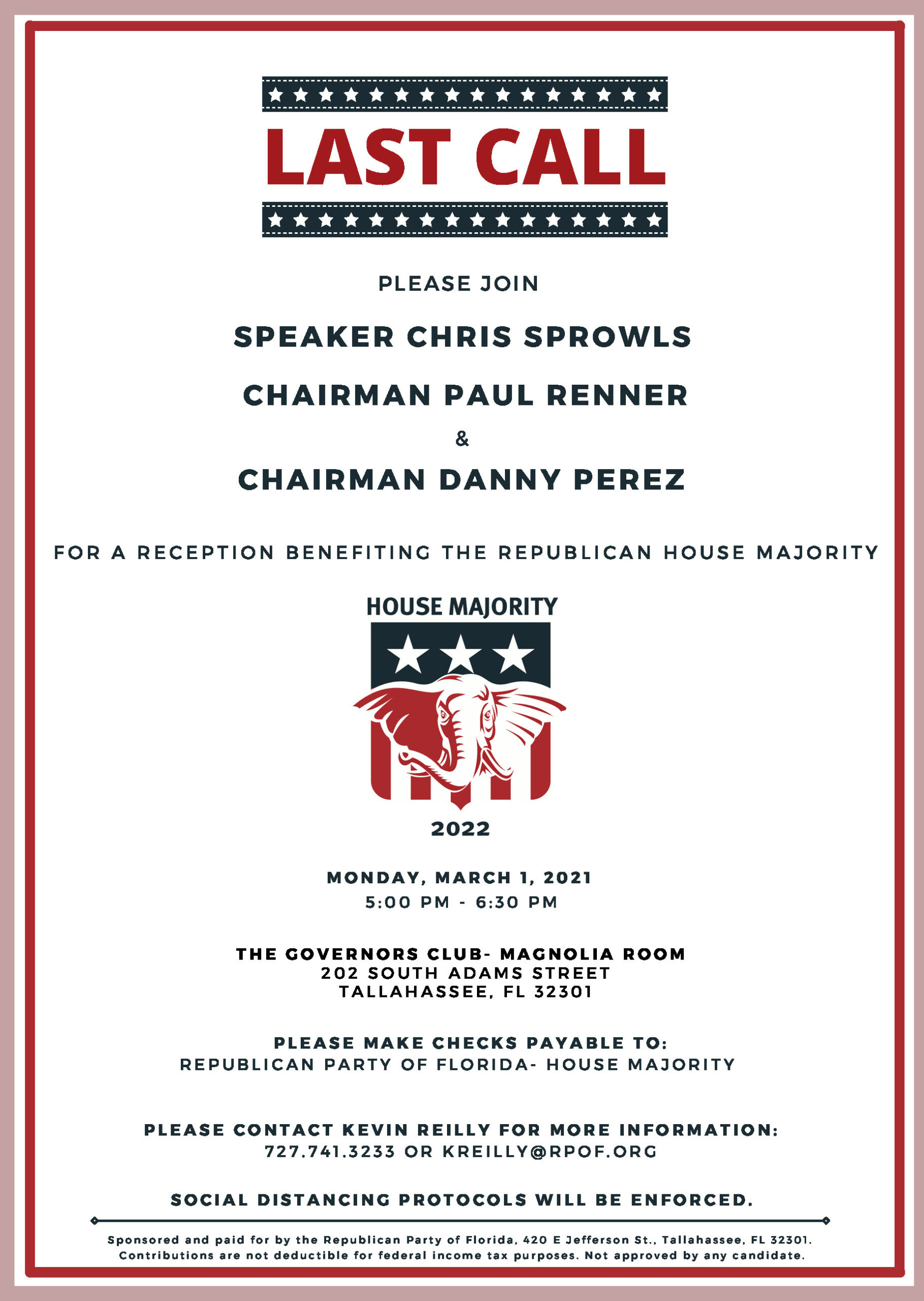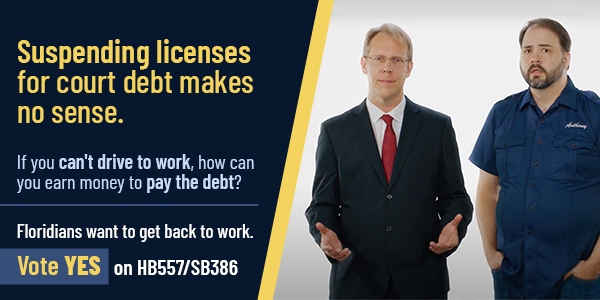 — STATEWIDE —
"Florida First Lady launches effort to teach resiliency" via The Associated Press — First Lady Casey DeSantis announced the launch of a new initiative to teach public school students about resiliency and perseverance with the assistance of athletes from professional sports teams from around the state. Pro athletes from Florida's NFL, MLB, NHL, NASCAR and professional soccer teams have been enlisted for public service announcements and outreach to schools to provide a message that sometimes life gives you knocks but you have can work to overcome them, DeSantis said at a news conference at the Amway Center, where the Orlando Magic play. The initiative will make available curricula that teachers can use to teach about perseverance and enlist the athletes to spread the importance of resiliency.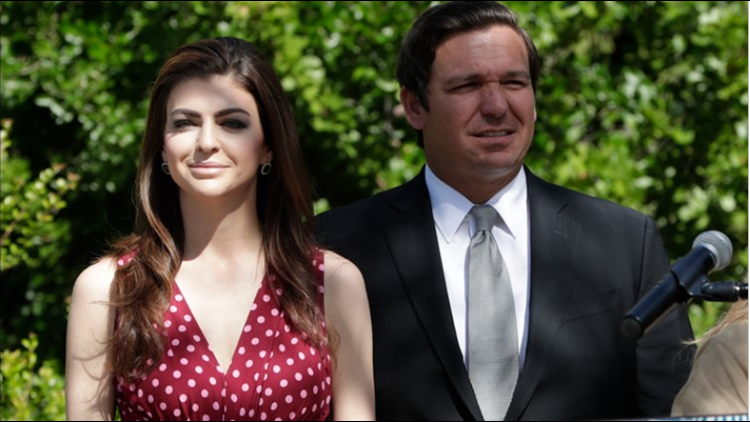 "Hurricane season could start in May this year because storms keep jumping the gun" via Kimberly Miller of The Palm Beach Post — A recent spate of overly eager tropical cyclones may lead to an earlier start to hurricane season, pushing up the official first day to May 15 from the traditional kickoff of June 1, a date that has been custom for more than five decades. The jump-start in dates will be discussed at a World Meteorological Organization meeting next month and could mean daily tropical weather forecasts issued by the National Hurricane Center will begin as early as May 15 this year. Dennis Feltgen, a meteorologist and spokesman for the NHC, said an official change in the start date would only come after a committee looked at storm data and examined the need and "potential ramifications of moving the beginning of the hurricane season to May 15."
"Nestlé sucks — literally — the lifeblood out of Florida's precious freshwater springs" via Carl Hiaasen of The Miami Herald — The fate of one of Florida's most fragile freshwater springs now is in the hands of the Nestlé company, which intends to drain nearly 1 million gallons a day and sell them back to us in plastic bottles. Last week, despite a tide of opposition, the Suwannee River Water Management District unanimously approved a controversial permit that will uncork a siphon from Ginnie Springs for the noble purpose of further enriching a multinational conglomerate. Not only is the state giving away precious water for free, but it's allowing that to happen on a river system where the flows already have dwindled 30% to 40% below historic norms, according to the Florida Springs Institute.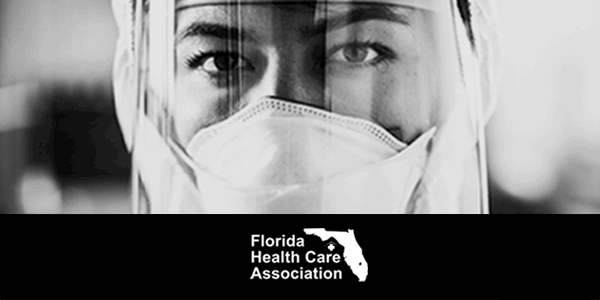 — 2022 —
"Why are thousands of Republicans leaving the party?" via Christine Stapleton and Chris Persaud of The Palm Beach Post — The Florida Republican Party has lost thousands of voters since the insurrection at the U.S. Capitol last month and most of those leaving have renounced party labels altogether and become voters without a party. The overall number is low, a net loss of just under 5,000 voters. But it interrupts, at least for the moment, a yearslong trend in which GOP voter registrations outpaced those of rival Democrats. From 2016 through last fall's election, Florida Republicans picked up roughly 600,000 new voters, to top 5.1 million in the state. Democrats picked up just over 430,000 to reach 5.3 million, giving the party a 183,596-voter lead over Republicans among registered voters.
Except they do — "Charlie Crist is eyeing a run for Governor again. Florida Democrats might not care." via Gary Fineout of POLITICO — Rep. Crist switched parties almost a decade ago, but the party has moved on. As the former Republican prepares a potential bid to unseat DeSantis, the 64-year-old Crist must somehow convince skeptical Democrats that he can energize the diverse coalition that now makes up the party. Crist has reached out to political consultants, major donors, and longtime friends. Along the way, some of his past allies are beginning to work with other potential Democratic candidates.
For your radar — Joshua Karp joins Charlie Crist's team — Veteran Democratic consultant Karp will serve as Crist's senior communications adviser as he explores a run for Florida Governor. "Working for his 2014 campaign was a highlight for me," he said, "and it's exciting to rejoin his brilliant and hardworking team." Recently, Karp worked as a communications adviser for the campaigns of Sen. Jon Ossoff in Georgia and DNC Chair Jaime Harrison of South Carolina.
This is who is bankrolling a prospective David Jolly candidacy — "Ex-tobacco exec bankrolls centrist third party" via Axios staff reports — A new centrist political party is gaining steam, but records show it's being largely financed by a single man: a former Philip Morris executive who helped steer the company through the tobacco wars of the 1990s. The Serve America Movement is running candidates in a handful of states, banking on the appeal of a nonideological party. The outsized financial influence of donor Charles W. Wall underscores the challenge of overcoming extreme partisan rancor with a process-focused political movement. Nearly three of every four dollars SAM's national office has raised, roughly $3.4 million, has come from Wall including more than 93% of the group's funding last year.
First in Sunburn — "Nick DiCeglie launches bid for Pinellas' battleground state Senate seat" via Janelle Irwin Taylor of Florida Politics — DiCeglie filed paperwork to run in Senate District 24, the seat incumbent Sen. Brandes is vacating due to term limits in 2022. "There is a reason nearly a thousand people a day move to Florida, because we do things right," DiCeglie, a Republican, said. "Today I'm announcing my campaign for State Senate because we have to build on our conservative principles and fight back against those who want to turn us into lockdown states like New York or California. This is a critical moment for Florida, and I am ready to fight on the front line for the values that make us great." DiCeglie's political committee, The Economic Freedom Committee raised more than $100,000 in February, according to DiCeglie.
To watch DiCeglie's announcement video, click on the image below: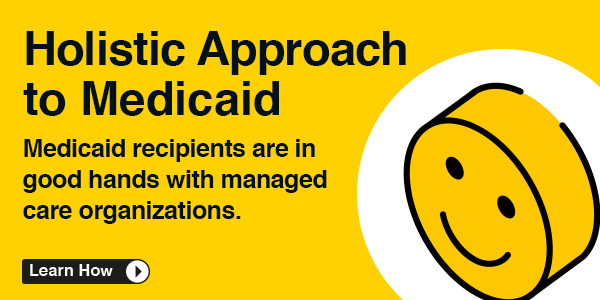 — CORONA FLORIDA —
"A year marked by tragedy, resilience and hope as Florida nears anniversary of 1st COVID-19 case" via Zac Anderson of The Sarasota Herald-Tribune — The end of February marks the anniversary of the first COVID-19 cases in Florida. Over those 12 months, Florida recorded nearly 1.9 million cases, more than 78,000 hospitalizations and more than 30,000 deaths. Florida had more COVID-19 deaths in a year than Canada and Australia combined, even though the two countries' combined population is triple that of Florida. The last year has been a disaster of historic proportions as a state dependent on tourists and filled with vulnerable elderly people, experienced a plague that had a particularly severe impact on travel and seniors.
"COVID-19 cases among Florida seniors show sharp drop as DeSantis keeps vaccine focus on 65+ population" via David Fleshler and Cindy Krischer Goodman of The South Florida Sun-Sentinel — Cases of COVID-19 have plunged among Florida seniors, an encouraging sign for the group that's suffered the largest number of deaths in the state and a strong indication the disease may finally be on the retreat. New cases dropped 56% in the past four weeks among people aged 65 and over, as survivors of disease benefited from their own immunity, and nearly half of seniors were shielded by vaccinations. DeSantis made Florida the first state to open up vaccinations to anyone aged 65 or older. And while this policy initially led to crashed websites and long lines as demand overwhelmed supply, it resulted in 45% of seniors receiving at least one dose.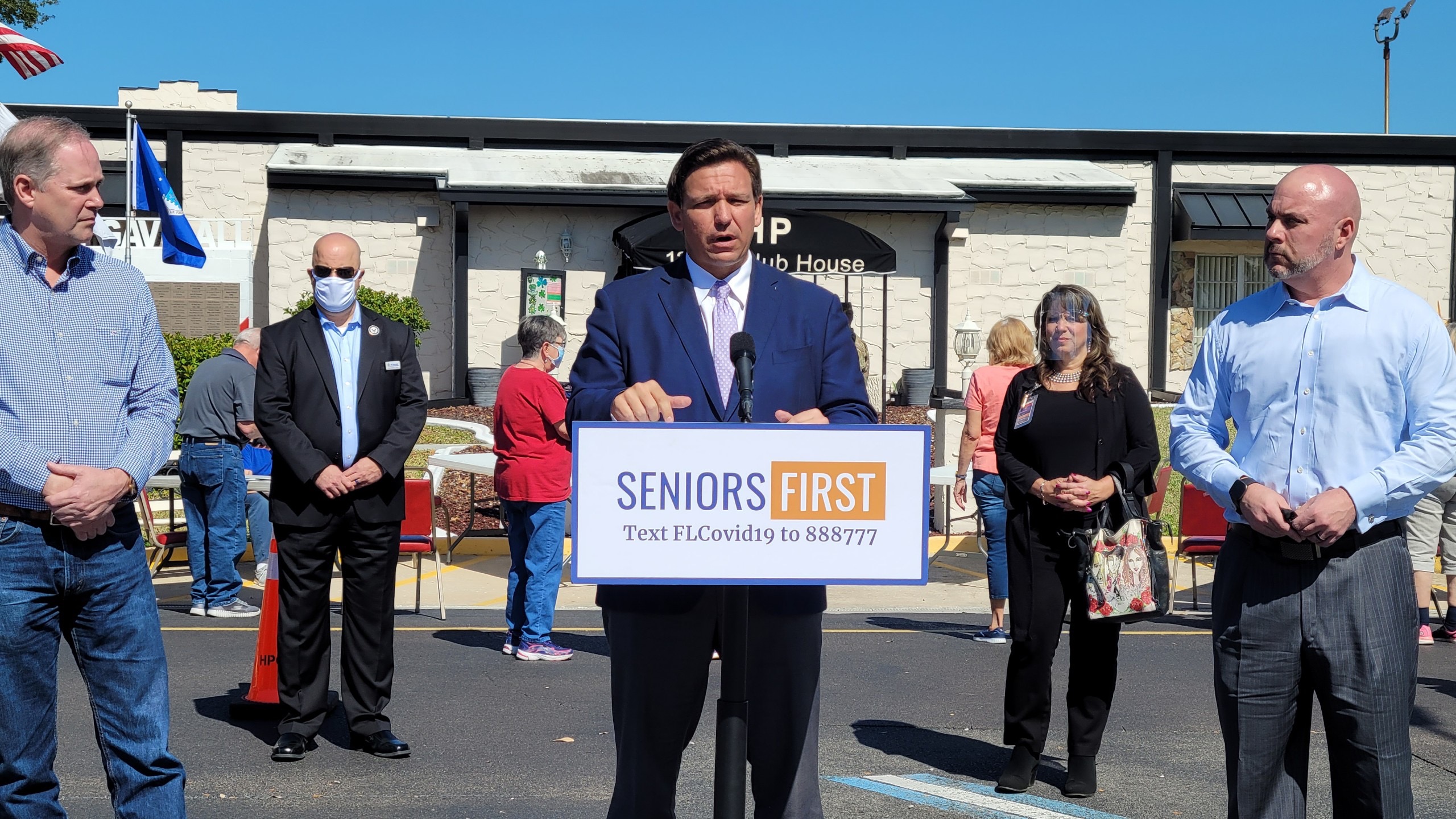 "FDOH reports over 5K new cases of COVID-19 on Sunday" via WSVN staff reports — There have now been more than 1.9 million reported cases of the coronavirus in Florida, with 30,852 deaths. As of 2 p.m. Sunday, the Florida Department of Health reported 1,909,221 confirmed cases of COVID-19 in the state, an increase of 5,539 from Saturday's update. The state also reported a single-day increase of 118 deaths. There are now 410,717 total confirmed cases in Miami-Dade County and 194,992 total cases in Broward. The total number of cases in Palm Beach County has now reached 120,735, and 5,857 total cases have been reported in Monroe County.
—"Spread of COVID-19 nearing levels where it can be contained" via Jane Musgrave of The Palm Beach Post 
"DeSantis expands who can vaccinate medically vulnerable under 65" via Jeffrey Schweers for the Tallahassee Democrat — Doctors, pharmacies and advanced practice registered nurses can now vaccinate people under 65 whose medical conditions make them extremely vulnerable to the coronavirus. An executive order signed by DeSantis and quietly posted to his official website late Friday expands a Dec. 23 executive order that only allowed vaccine access through hospitals for those under 65 with what are called comorbidities, or other illnesses such as cancer. DeSantis also signed an executive order extending another 60 days his original declaration of a state of emergency last year.
"Are 'politics and personal relationships' driving Florida's vaccine distribution?" via Skyler Swisher of The South Florida Sun-Sentinel — As he readies for a reelection fight next year, DeSantis is facing a barrage of criticism and even calls for a federal investigation into whether he is using the lifesaving COVID-19 vaccine as a political tool to reward his supporters and donors. But is it true DeSantis' vaccine distribution is politically biased? At issue are pop-up clinics, where the state visits 55-and-up communities with a large number of seniors and gives them vaccines where they live. Two of those pop-up clinics served upscale communities in Southwest Florida, including some with ties to a politically connected developer and GOP campaign donor.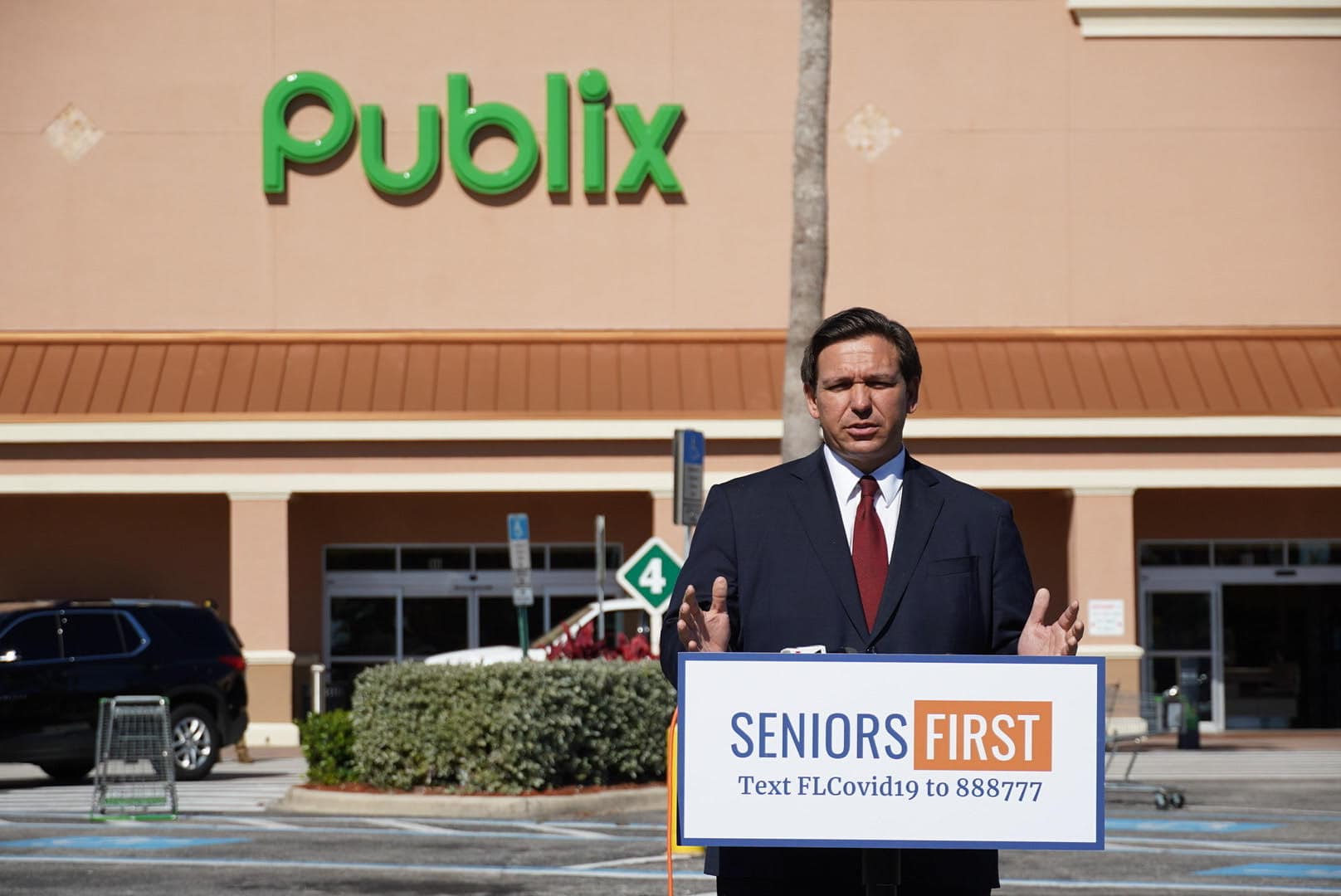 "Publix COVID-19 vaccine deal with Florida raises questions" via Jeffrey Schweers of The Tallahassee Democrat — From day one, DeSantis touted the state's "innovative partnership" with the Lakeland-based Publix supermarket chain in expanding the number of locations across the state for seniors 65 and over to get the COVID-19 vaccine. State officials have not provided an agreement, contract, or even any documentation outlining the terms of that partnership, even after giving Publix nearly 500,000 doses of the vaccine officials call "liquid gold." DeSantis said the state was looking for retail partners and Publix stepped up to the plate. But critics say suddenly shifting such quantities to a single grocery store chain raises questions about how equitably the vaccine is being spread.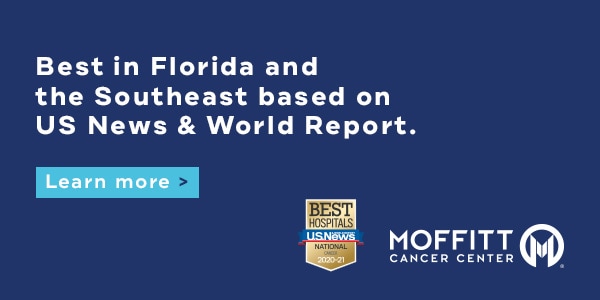 — CORONA LOCAL —
"Vaccine pop-up clinics accused of favoritism draw strong community reaction" via Zac Anderson of The Sarasota Herald-Tribune — Questions about vaccine favoritism aren't going away. They're coming from people who argue that the governor is conferring an unfair competitive advantage on other developers by giving them access to the vaccine, and they're coming from senior citizens who are still waiting in line to get the shot and resent seeing people skip ahead. When people know their place in line and eagerly are anticipating their number being called, hearing about others who got to skip ahead is bound to make them upset. If it's perceived that people were able to jump ahead in line because they live in a community built by someone with political connections, that only adds to the perception that the process isn't fair.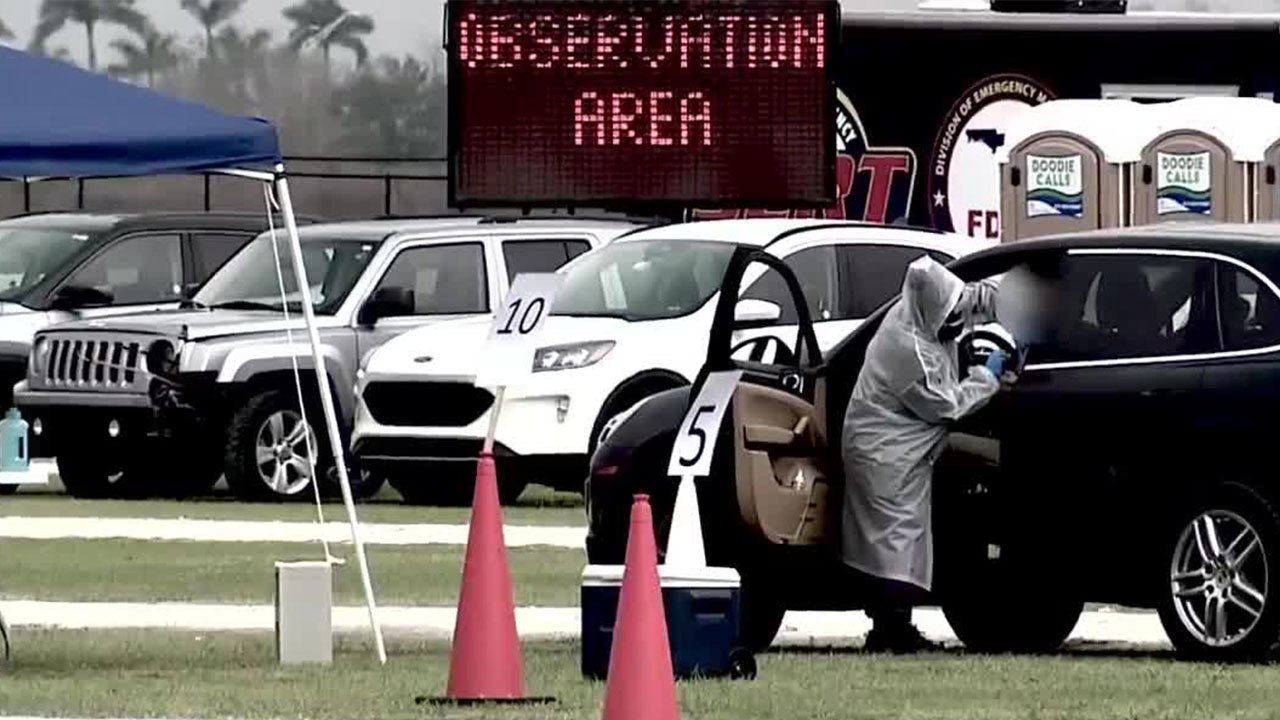 "County aims to end vaccine desert on Palm Beach County coast" via Jane Musgrave of The Palm Beach Post — To fill a gaping hole that has made it difficult for seniors in Black neighborhoods to get the coronavirus vaccine, Palm Beach County leaders say they are planning to put an inoculation site at the Wells Recreation Center in Riviera Beach. The main stumbling block is that not enough vaccines are available, said County Administrator Verdenia Baker. Overall, only 4% of the shots administered in the county have gone to Blacks, even though they make up nearly 20% of the county's population. Just 4.6% of the vaccines have gone to Hispanics, who comprise roughly 23.4% of the county's 1.5 million residents.
"Raymond James Stadium coronavirus vaccine site opening Monday" via Allison Ross of The Tampa Bay Times — The state-supported COVID-19 vaccine site that had been at Tampa's University Mall will move to Raymond James Stadium on Monday. The decision to permanently relocate mass vaccinations to the stadium's Lot 14 parking lot comes after the University Mall location reached gridlock in mid-February with long lines and confusion. According to a news release from the Florida Division of Emergency Management, the Raymond James vaccine site will be able to accommodate up to 3,200 people a day between first and second doses, according to a news release from the Florida Division of Emergency Management. That's better than the University Mall, which struggled to keep up. Senior citizens waited in line for hours in standstill traffic.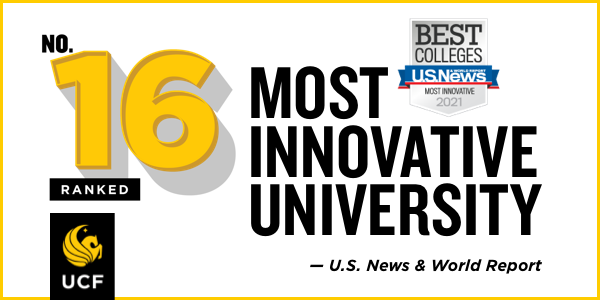 — CORONA NATION —
"CDC Director raises alarm as cases rise again, variants spread" via Josh Wingrove and Jill R Shah of Bloomberg — States should maintain COVID-19 restrictions such as mask-wearing and capacity limitations as case numbers halt their decline, the head of the U.S. CDC said Friday, citing the circulation of new variants and infection rates that remain alarmingly high. CDC Director Rochelle Walensky issued a sobering warning during a press briefing Friday, where she said the more contagious B.1.1.7 variant, first found in the U.K., now accounts for an estimated 10% of current U.S. cases, and that variants in California and New York also appear to spread more easily.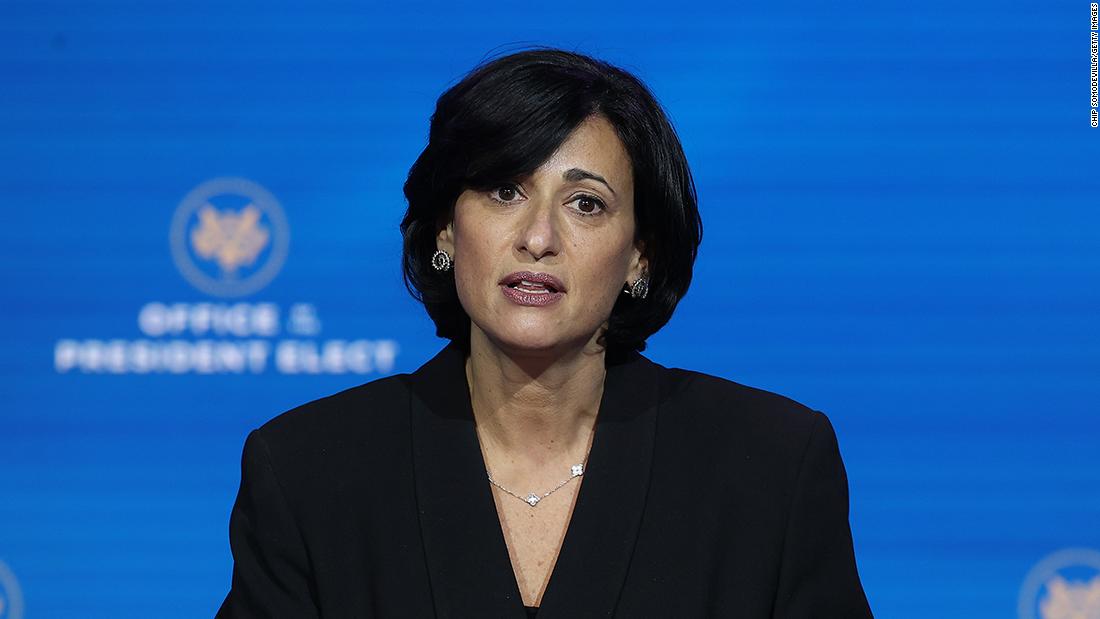 "J&J's one-shot COVID-19 vaccine receives FDA advisers' backing" via Robert Langreth and Riley Griffin of Bloomberg — Johnson & Johnson's single-shot coronavirus vaccine won the backing of a panel of U.S. government advisers, paving the way for authorization of the country's third immunization against the deadly virus. Experts advising the FDA voted 22-0, with no abstentions, that the benefits of the vaccine outweigh its risks in adults 18 and older, a decision that could help bolster the vaccine supply as new variants continue to spread. The FDA usually follows the nonbinding recommendations of its advisory panels and could authorize the shot within days. The J&J candidate is highly anticipated because it can be kept in a refrigerator for three months, an advantage over the mRNA vaccines that must be frozen when stored for longer periods, and its single-shot regime.
"We'll never reach herd immunity if we don't vaccinate more non-White people" via Gregg Gonsalves, Amy Kapczynski and David Heramn of The Washington Post — States have taken wildly different approaches to vaccine distribution, but one thing unites them: Many of their most at-risk residents, particularly in communities of color, are being left behind. This doesn't just cost lives. It also undermines our ability to achieve herd immunity, the point at which enough people are vaccinated to provide protection for a whole community. But rather than address those realities head-on, some states, encouraged by the Donald Trump administration, began giving up and pivoting to a stripped-down strategy of first-come-first-served within broad age-based categories.
"Supreme Court again allows indoor church services, lifts ban" via Greg Stohr of Bloomberg — The U.S. Supreme Court said a California county must let five churches hold indoor services, adding to a line of orders that have curbed the power of government officials as they battle the spread of the coronavirus. The latest high court action follows a Feb. 6 order that let indoor worship services resume in most of California at 25% capacity. The court's unsigned one-paragraph order said the outcome "is clearly dictated" by the earlier decision. The three liberal justices, Elena Kagan, Stephen Breyer and Sonia Sotomayor, dissented. Santa Clara County, which includes San Jose, said its ban remained valid because it was part of a broader prohibition on indoor gatherings at both religious and secular establishments.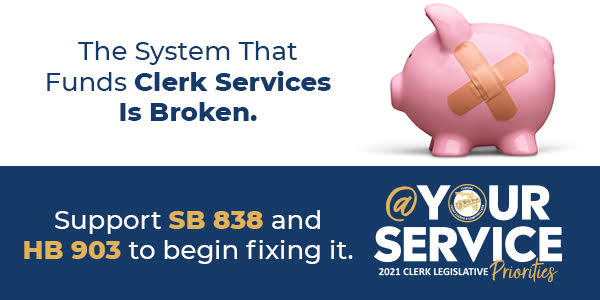 — CORONA ECONOMICS — 
"House passes Joe Biden's COVID-19 relief bill with $1,400 stimulus checks, legislation heads to Senate" via Ledyard King, Nicholas Wu, Christal Hayres of USA Today — The Democratically-controlled House approved Biden's $1.9 trillion COVID relief package early Saturday, a key step for a measure that would provide millions of Americans $1,400 stimulus payments, ramp up vaccine distribution and extend unemployment aid through the summer. The bill, known as the American Rescue Plan, passed 219-212. No Republicans voted for it, and two Democrats voted against it: Rep. Kurt Schrader and Jared Golden. The measure now heads to the Senate where it faces a rocky path in the evenly divided chamber. The president will have to count on every one of the 50 Democratic Senators and a tiebreaking 51st vote from Vice President Kamala Harris to make sure its key pillars remain in the bill.
— MORE CORONA —
"Pandemic grief could become its own health crisis" via Hope Edelman of The Washington Post — As the nation mourns more than 500,000 lives lost a year into the coronavirus pandemic, another pandemic wave is building grief. It poses a potential public health crisis of its own. For the past century, Americans' response to grief has been to minimize its impact and suppress emotional pain. We treat grieving as an individual affair, with mourners responsible for "getting over" their losses, mostly in private. Social isolation during the pandemic has made grieving even more solitary. But grief wasn't always treated this way. For centuries, communities came together to mourn the passing of an individual as a loss to the polity. Victorian mourning practices were extravagant social affairs involving rituals that the bereaved and fellow citizens followed for months, sometimes years, after a death.
"Vaccine lotteries and personal appeals: The medically vulnerable find their priority status slipping away" via Lena H. Sun and Isaac Stanley-Becker of The Washington Post — An estimated 81 million adults have conditions that the CDC identifies as posing an increased risk for severe COVID-19, the illness caused by the coronavirus. But those recommendations have plainly become unworkable, as states veer from federal guidelines and chart their own paths, often in seemingly random ways. The result: Access to a shot can depend on what side of a state line you live on.
—"Queen Elizabeth II recalls COVID-19 vaccination: 'It was quite harmless, very quick'" via The Associated Press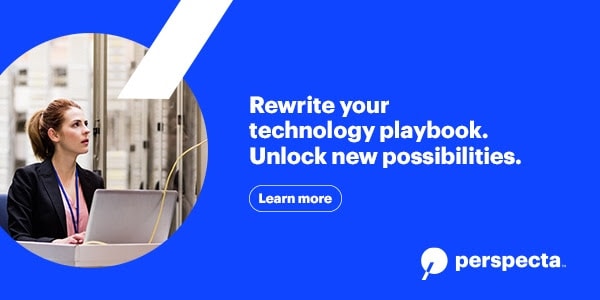 — PRESIDENTIAL —
"Biden tells the world 'America is back.' The world isn't so sure." via Anne Gearan and Ashley Parker of The Washington Post — For Biden and his circle, a low point in America's global standing under President Donald Trump came when he blew up a meeting of U.S. allies in 2018, accusing close partners of "robbing" the United States and hurling insults at his Canadian host. So it was no accident that Biden's push to reclaim American leadership in recent days has pointedly included a starring role for Canada, as the new administration seeks to woo an array of allies with a message that "America is back." Allies know Trumpism could always come back, either in a 2024 bid by Trump himself or from another presidential hopeful offering a similar pitch, hindering Biden's efforts.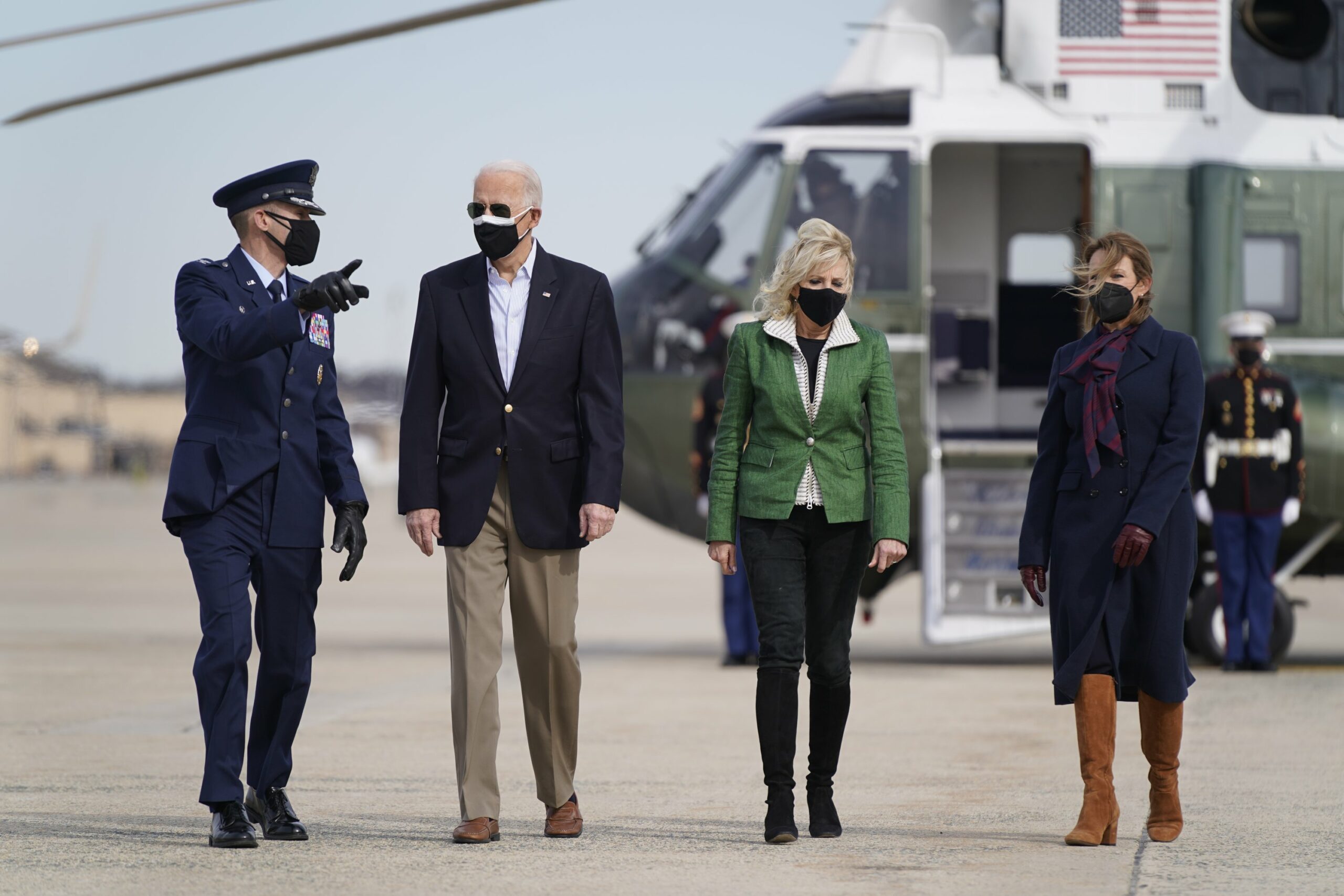 "Biden ambitions run into reality of Senate's rules" via Julie Pace of The Associated Press — The early ambitions of Biden's presidency are quickly running into the guardrails of archaic Senate rules, testing his willingness to remake an institution he reveres to fulfill many of the promises he has made to Americans. It's a wonky, Washington dilemma with real-world implications for millions of people, determining everything from the future of a minimum wage hike to voting access. It will also shape Biden's ability to keep two restive wings of the Democratic Party united: swing state moderates wary of the appearance of effectively giving up on bipartisanship and more progressive Democrats who argue that Republicans aren't coming along anyway.
"Biden team readies infrastructure package as follow-up to COVID-19 relief" via The Associated Press — Looking beyond the $1.9 trillion COVID relief bill, President Biden and lawmakers are laying the groundwork for another top legislative priority, a long-sought boost to the nation's roads, bridges and other infrastructure that could run into Republican resistance to a hefty price tag. Biden and his team have begun discussions on the possible outlines of an infrastructure package with members of Congress, particularly mindful that Texas' recent struggles with power outages and water shortages after a brutal winter storm present an opportunity for agreement on sustained spending on infrastructure.
"Biden revokes a Donald Trump order seeking 'classical' civic architecture" via Zachary Small of The New York Times — An executive order that former President Trump issued in the waning days of his administration, which sought to make classical architecture the default style for new federal buildings, was revoked this week by President Biden as the White House continues its sweeping rollback of the previous administration's policies. Though the Trump-issued order stopped short of banning newer designs from consideration, it was strongly condemned by several prominent architects and architectural associations for trying to impose an official, preferred national style.
"Corporate America and Biden have a budding love affair. But a lot has to happen before Democrats can become the party of Big Business." via Dave Levinthal of Business Insider — Increases in the federal minimum wage, higher corporate taxes, and stricter environmental regulations are among issues that could dampen any affection between Biden and big business. But leaders and lobbyists for 10 of the nation's top trade and business groups said that they had encouraging early conversations with President Biden and administration officials. All signaled enthusiasm for at least some of the items on Biden's business agenda and described common interest in COVID-19 relief, infrastructure investment, and immigration reform.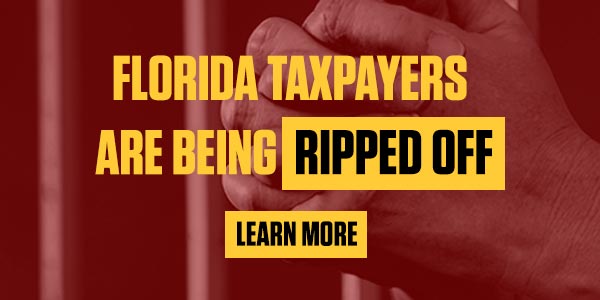 — CPAC RECAP — 
"Trump wins CPAC straw poll, but only 68% want him to run again" via Elaina Plott and Shane Goldmacher of The New York Times — Nearly four months after he lost the 2020 election, Trump was able to celebrate being a winner again on Sunday, after he captured the 2024 presidential straw poll of the Conservative Political Action Conference, while DeSantis of Florida finished first in a second 2024 straw poll covering a field of potential candidates that did not include Trump. But in a surprise bit of downbeat news for Trump, only 68% of those at the conference said they wanted the former president to run again in 2024. Far more attendees, 95%, said they wanted the Republican Party to advance Trump's policies and agenda than endorsed him running again, even as the mere mention of Trump's name earned loud applause throughout the three-day gathering of activists.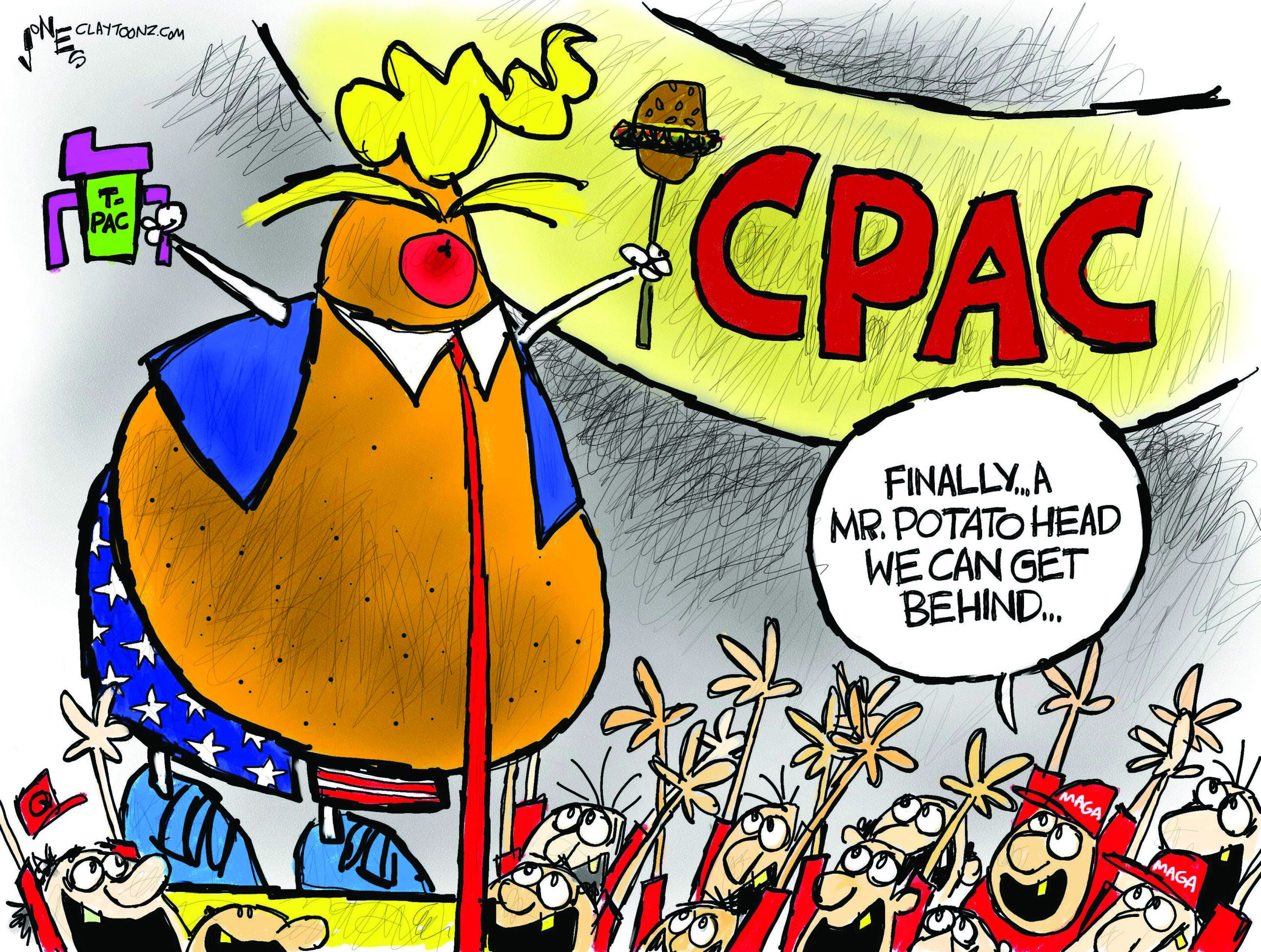 "At conservative conference, Trump's election falsehoods flourish" via David Weigel of The Washington Post — The Republican Party on display at CPAC this weekend was antimonopoly, anti-free trade, skeptical of foreign wars, girded for economic conflict with China and frequently invested in things that aren't true. Election myths were mentioned often, though rarely the damage they'd led to on Jan. 6. Some conservatives tried to advance the issue by laying out voting restrictions they said would solve problems. They suggested that the election had not been honest, a topic that spilled from panel to panel, fact or no fact. A breakout Session hosted by Republican election lawyers and a Georgia county GOP chair found questioners and panelists debating which of the fraud theories they could believe.
"CPAC puts a bull's-eye on China" via Gabby Orr and Nahal Toosi of POLITICO — Trump loomed large over day one of the 2021 CPAC. This year's CPAC agenda features six panels in which China is a key theme, with titles ranging from "China Subverts America" to "Corporate America Surrendering to China." The geopolitical challenges posed by China are also likely to come up in the speeches of several 2024 hopefuls using the conference to road-test new messages. CPAC's focus on China is indicative of broader, and bipartisan, alarm in Washington over Beijing's ambitions on the global stage, as well as a sign that Republicans see some Democratic vulnerability on the topic.
"DeSantis tells conservatives Florida is an 'oasis of freedom' under his leadership" via John Kennedy of The Palm Beach Post — DeSantis fired up a crowd of conservative activists and donors gathered Friday in Orlando, urging them to "hold the line, stand your ground and don't ever, ever back down." Speaking at the CPAC, DeSantis seized his opportunity on the national stage to tout keeping the Florida economy and schools open through much of the COVID-19 crisis, overseeing a smooth election last fall, and now advancing a policy agenda certain to antagonize his Democratic opponents. "We are an oasis of freedom in a nation that is suffering in many parts of the country under the yoke of oppressive lockdowns," DeSantis said. DeSantis hasn't yet announced his candidacy for reelection next year, but most see that as a certainty.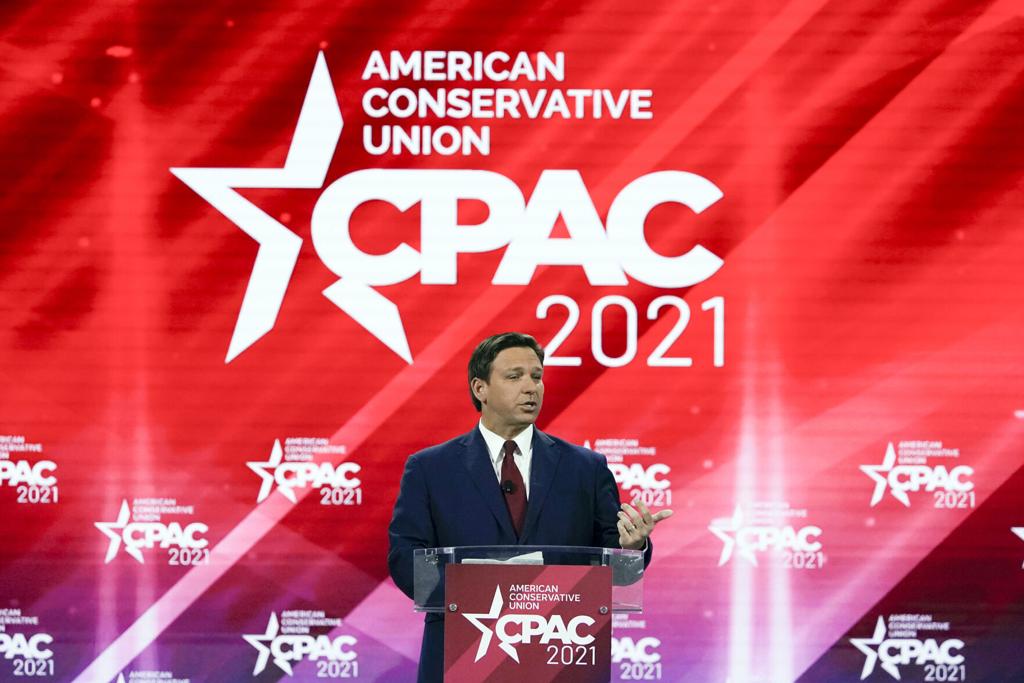 "CPAC hosts booed for asking attendees to wear masks" via Quint Forgey of POLITICO — Organizers of the Conservative Political Action Conference were met with boos on Friday morning as they encouraged the crowd inside a Florida hotel ballroom to put on face masks in compliance with the host venue's policies. The awkward moment unfolded early on the first day of programming at the American Conservative Union's annual confab and represented a confusing shift in rhetoric from prior speakers who uniformly mocked coronavirus-related restrictions in a series of sharply partisan remarks. The comments particularly clashed with earlier remarks by ACU Chair Matt Schlapp and DeSantis, who boasted at the opening of Day One of the conference: "Welcome to our oasis of freedom!"
"CPAC is missing students and its legendary party scene. Republicans are concerned the low-energy event reflects the GOP's standing with young voters in a post-Trump world." via Tom LoBianco of Business Insider — The lack of eager right-leaning teenagers and 20-somethings collecting free swag and chugging beers is one of the most glaring and obvious contrasts from the annual conservative conferences held during the before times in and around Washington, DC. In past years, student attendance has accounted for up to 55% of the people who showed up to CPAC. The missing student mojo has left Republicans searching for reasons why this year's CPAC is so, well, low energy. Some say it's thanks to the general exhaustion after Trump's exit from the White House. Others blame the pandemic.
— EPILOGUE: TRUMP —
"Trump's baseless election claims march GOP into 'policy wasteland'" via David Siders of POLITICO — In the post-Trump era, judging by the fare inside the Orlando ballroom where the CPAC unfolded, the GOP has evolved into the party of precisely two ideas: re-litigating Trump's defeat and seething over the de-platforming of the former president and his supporters. Conservatives spent the weekend clinging to the false claim that Trump's presidency was stolen from him and raging over the perceived "cancel culture" of Big Tech and the left. Nearly four months after the election and one month into Biden's presidency, the politics of grievance has become the near-singular organizing principle of the post-Trump GOP.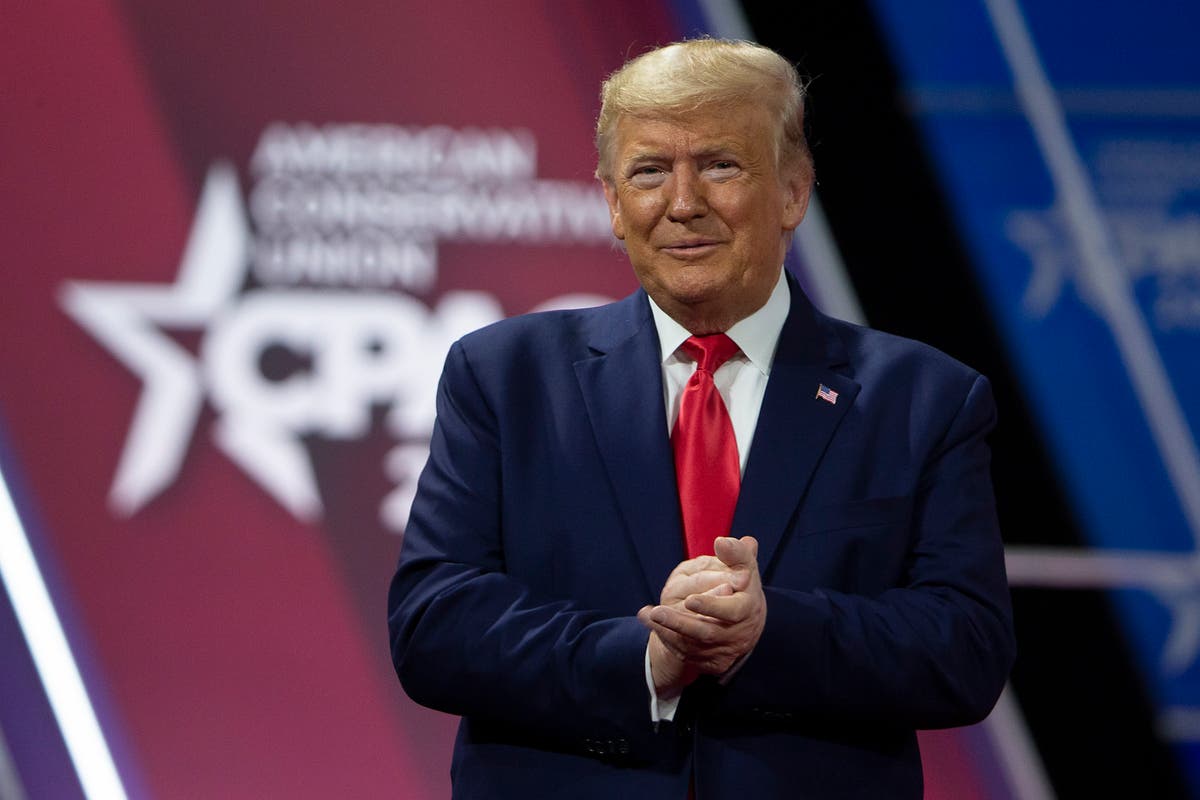 "Marco Rubio defends his vote to acquit Trump" via Jim DeFede of CBS Miami — Rubio acknowledged Trump bears "some level of responsibility" for inciting the crowd leading up to the January 6 Capitol riot, but Rubio also argued it was an isolated incident because in the four years since Trump was elected, "the President spoke on almost a daily basis and there weren't daily riots." Rubio also said he hasn't spoken to the former President since November but expects to talk to him soon. Rubio is running for re-election in 2022. "I haven't spoken to him since all those things have happened," he said.
"Rick Scott: GOP is 'voters' party,' not Trump's" via Quint Forgey of POLITICO — Sen. Scott on Sunday declined to call the GOP the party of former President Trump and acknowledged President Biden was "absolutely" the legitimate winner of the 2020 White House race. But Scott's remarks to host Chris Wallace also underscored the tense intraparty disputes he is navigating as he leads the GOP effort to retake the Senate in the 2022 midterm elections. Despite Trump's threats to support primary challenges to certain GOP officials, Scott stressed that he would back incumbent Republicans in the midterm races. Scott also did not hesitate to declare that Biden had won the presidency fair and square last November.
"How Trump upended the race to control the House through 2030" via Ally Mutnick and Elena Schneider of POLITICO — Days after the 2020 election, House Democrats convened to address some of the party's most surprising losses, and Democratic Congressional Campaign Committee Chair Cheri Bustos name-checked one in particular: Rep. Debbie Mucarsel-Powell, a freshman from South Florida. Party data missed a huge surge to the right in her Miami-based district, where voters backed Hillary Clinton by 16 points in 2016 and then voted for former President Trump by more than 5 points in 2020, after he rebounded with Cuban Americans and other Latino groups.
"Allies of Rep. Adam Kinzinger launch new super PAC to support Republicans who have bucked Trump" via Josh Dawsey of The Washington Post — Allies of Kinzinger are launching a new super PAC to collect large sums of money to support Republicans willing to buck Trump, the latest sign of the party's deepening internecine war. Kinzinger, who has already started a leadership PAC to directly support GOP candidates who have gone up against Trump, is expected to appear at fundraising events for the new super PAC, called Americans Keeping Country First. Founders of the group are also launching a sister nonprofit group to "build a grassroots army."
— D.C. MATTERS —
"FBI focuses on video of Capitol Police officer being sprayed with chemicals before he died in pro-Trump riot" via Matt Zapotosky and Spencer S. Hsu of The Washington Post — Investigators have uncovered video appearing to show someone spraying a chemical irritant at Capitol Police Officer Brian D. Sicknick and other law enforcement personnel fending off rioters in last month's attack, though they have yet to identify the person or tie the activity directly to Sicknick's death, according to people familiar with the matter. Sicknick's death has vexed investigators exploring the Jan. 6 riot, as they have struggled to figure out how precisely he died and whether someone could be held criminally accountable in connection with the death.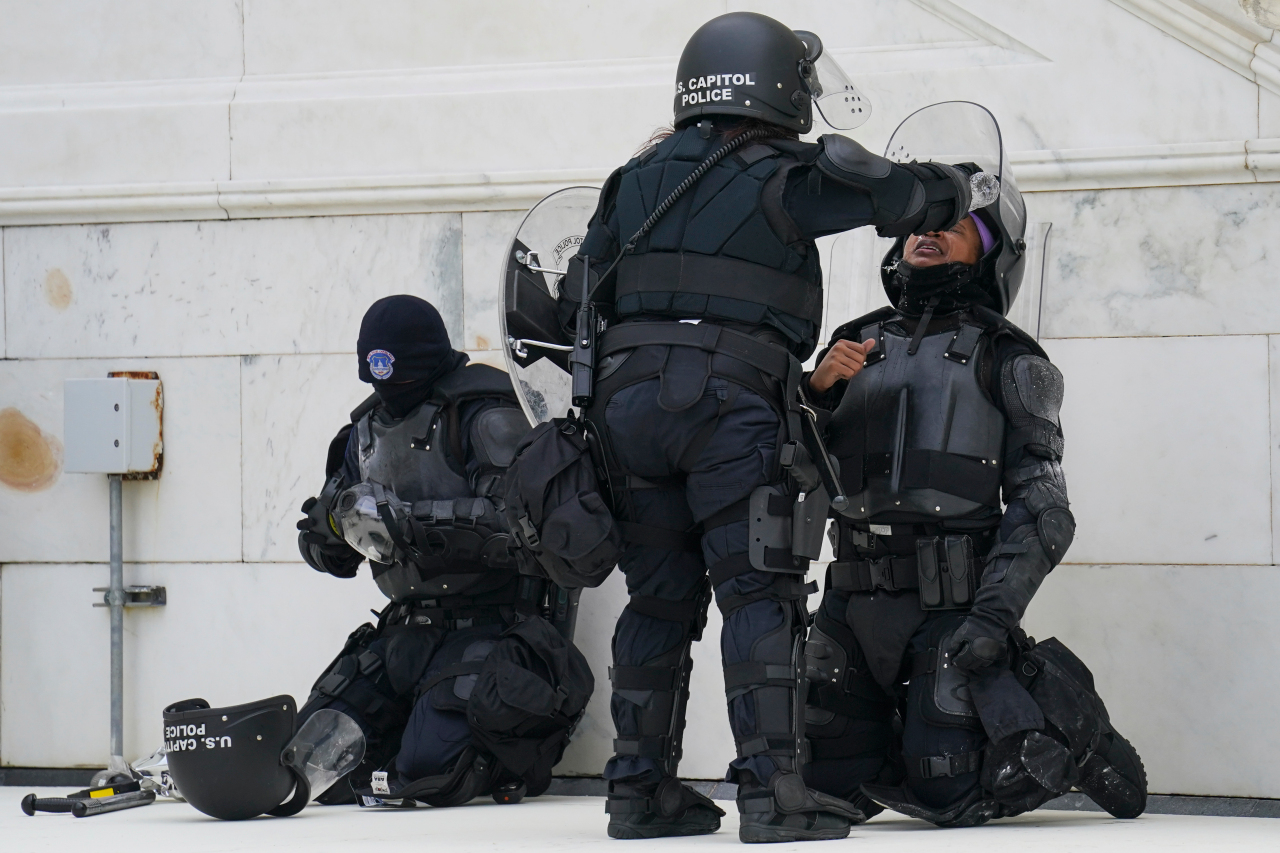 "U.S. Capitol security review set to call for adding more than 1,000 police officers and retractable fencing" via Jim Sciutto and Zachary Cohen of CNN — A review of US Capitol security in the wake of the January 6 insurrection is set to recommend a series of sweeping changes next week intended to better protect lawmakers while they are in Washington, D.C., and at home, according to two sources with direct knowledge of the findings. Both sources told CNN that a draft of the proposal recommends adding more than 1,000 US Capitol police officers, establishing a dedicated quick reaction force, and building an integrated system of walls and fences around the Capitol complex. House Speaker Nancy Pelosi directed retired Lt. General Russel Honoré to conduct an independent review of the Capitol's security presence last month after a pro-Trump mob breached the building.
"'Blame Trump' defense in Capitol riot looks like a long shot" via Michel Kunzelman and Alanna Durkin Richer of The Associated Press — Facing damning evidence in the deadly Capitol siege last month, rioters are arguing in court they were following then-President Trump's instructions on Jan. 6. But the legal strategy has already been shot down by at least one judge and experts believe the argument is not likely to get anyone off the hook for the insurrection where five people died, including a police officer. While experts say blaming Trump may not get their clients off the hook, it may help at sentencing when they ask the judge for leniency.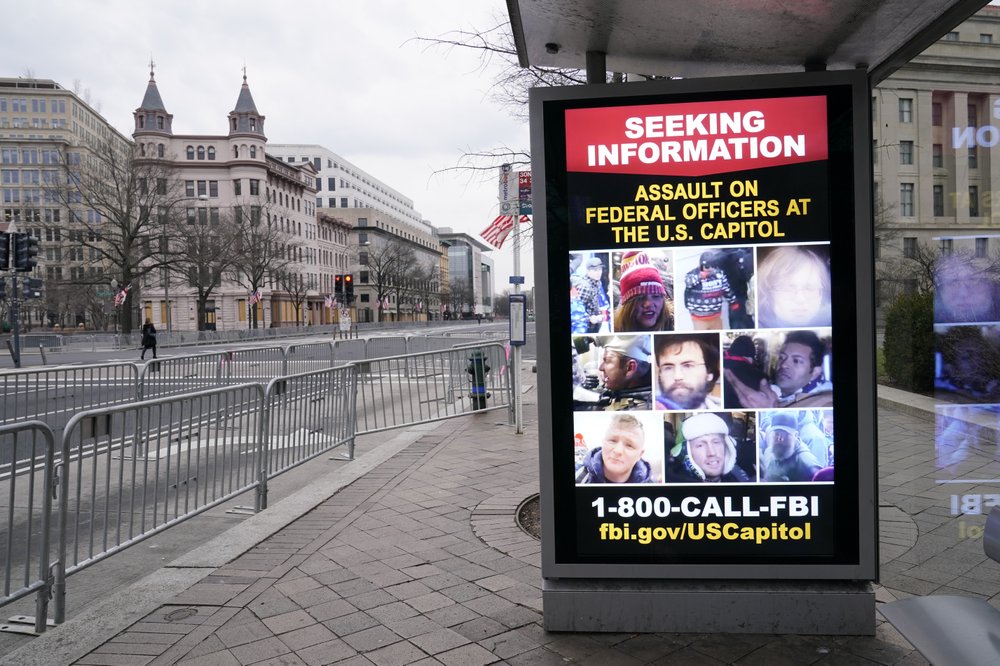 "Trump kept them out to protect jobs. Now, these immigrants are getting green cards" via Daniel Shoer Roth of The Miami Herald — Ending a ban on legal immigration imposed last year, Biden reopened the country this week to thousands of people who won the 2020 Diversity Immigrant Visa Program but couldn't come to the U.S. because of an order by Trump. Biden's Proclamation on Revoking Proclamation 10014 says that Trump's measure, aimed at protecting American jobs during the pandemic, did "not advance the interest of the United States." The executive order signed Wednesday specifically mentions immigrants selected in the Fiscal Year 2020 Diversity Visa Lottery, which allocated up to 55,000 permanent resident cards for immigrants with historically low immigration rates to the U.S.
"Gus Bilirakis continues push to expand retirement benefits for disabled veterans" via Kevin Derby of Florida Daily — Bilirakis, =former vice-chairman of the House Veterans Affairs Committee, brought back his proposal to expand retirement benefits for disabled veterans. He paired up with Rep. Raul Ruiz, a California Democrat, to bring back the Major Richard Star Act. "The brave men and women who return from serving our country should be able to receive the benefits promised to them. Military retirement pay and service-connected disability compensation are two completely different benefits. One does not diminish the merits of the other," Bilirakis said.
Assignment editors — Crist will host a news conference on the impacts of vaccine inequity in underrepresented communities, 10:30 a.m., Enoch Davis Center, 1111 18th Ave South, St. Petersburg. Members of the media interested in attending are required to wear a mask and socially distance. Please RSVP to [email protected]
Assignment editors — Congresswoman Lois Frankel will host a virtual roundtable discussion on the impact of COVID-19 in communities of color. Panelists will discuss underlying health and social inequities that put racial and ethnic minority groups at increased risk of getting sick, having a more severe illness, and dying from COVID-19. Participants include Sen. Bobby Powell, Rep. Omari Hardy, several South Florida political leaders and medical professionals, 10 a.m., RSVP to Olivia Hodge ([email protected]) for the Zoom video link.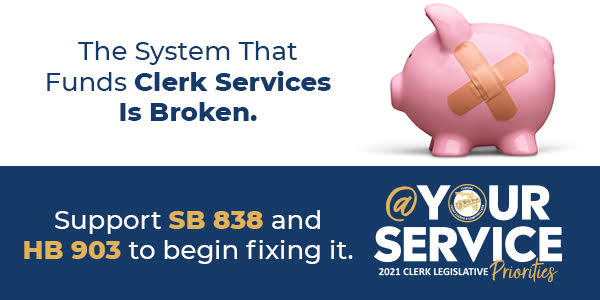 — LOCAL NOTES —
Francis Suarez talks tech recruitment, COVID-19 fight in Axios interview — The Miami Mayor earned the closing segment in Sunday's Axios on HBO broadcast. He used it to talk about his months-long crusade to bring tech firms to the city, while also hitting Gov. DeSantis over his COVID-19 policy. "As a city, we're not allowed to mitigate as much as we would like," Suarez said in explaining Miami's struggles with the virus. "The Governor right now has preempted cities from implementing fines for [not wearing] masks in public, which I think is important. I think that would have helped tremendously." Asked whether those state economic policies are helping attract new businesses, Suarez conceded, "There's no doubt."
"With Integral, everyone could be a winner in Universal's Housing for Tomorrow project" via Peter Schorsch of Florida Politics — Heads up, Florida tourism, real estate, and housing leaders. It appears that one of the major players in this competitive field, minority-owned and led Integral, is looking to come to the Orlando area and positively transform a key part of the community. Will undoubtedly cite its role as the nation's original Hope VI housing leader and its calling card of sustainable, resident-focused design as leaders from Orange County and Universal Parks and Resorts Studios Orlando reflect on presentations for the region's historic 1,000-unit Housing for Tomorrow project.
"The Manatee County Commission deserves to be bashed" via Chris Anderson of The Sarasota Herald-Tribune — The Bradenton Herald did the residents of Manatee County a tremendous service recently by exposing that Commission Chair Vanessa Baugh indeed had a personal list of five people she wanted to be vaccinated ahead of so many others who played by the rules and signed up for the countywide lottery. Included on the list: Herself. And four of her friends. She (kind of) apologized and then blamed the media. Baugh may have broken state law by using public office for personal gain, news so fake that an investigation by the Manatee County Sheriff's Office is now underway.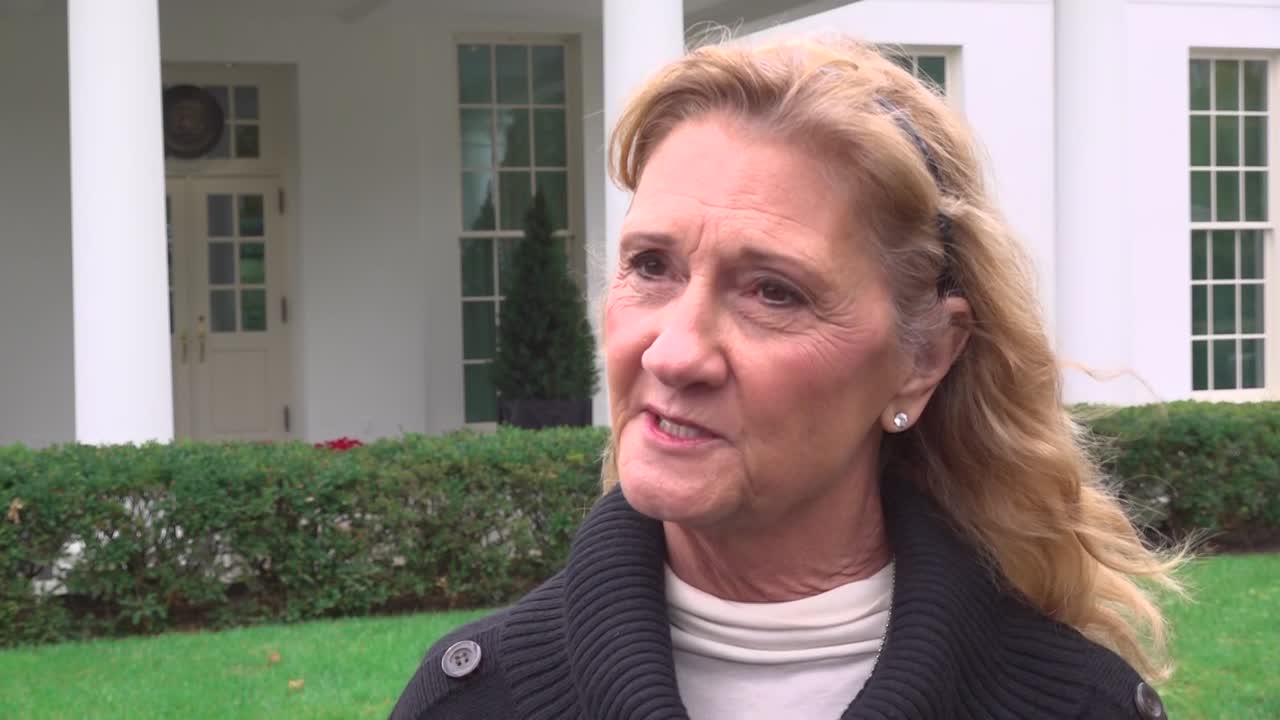 "Sarasota County Sheriff Kurt Hoffman attended multiple conspiracy theory events during campaign" via Timothy Fanning of The Sarasota Herald-Tribune — Sheriff Hoffman criticized the Herald-Tribune for its reporting on a photograph taken during his campaign last year in which he posed with a woman connected to a prominent conspiracy theory group. Hoffman accused the newspaper of "attacking conservative leaders" and said he had not heard of QAnon, a group now labeled by the FBI as a domestic terrorist organization. He also disavowed any connection to the complicated pro-Trump conspiracy theory movement whose members were among those who stormed the U.S. Capitol on Jan. 6. During his campaign last year, Hoffman attended or spoke during at least three events that also prominently featured QAnon and other fringe organizations.
"U.S. Attorney Larry Keefe stepping down amid federal prosecutor transition" via Jeff Burlew of The Tallahassee Democrat — Despite an intense behind-the-scenes lobbying effort to keep him, Keefe will not stay on as top federal prosecutor for the Northern District of Florida. Keefe, along with several dozen other U.S. attorneys nominated by Trump, submitted his letter of resignation at the behest of Biden. Keefe, one of the more visible U.S. attorneys to serve over the years in the Northern District of Florida, officially steps down midnight Sunday after a little more than two years in the post. He and others were asked to tender their resignations by Sunday.
"Losing candidate drops lawsuit challenging Fort Lauderdale mayor's race" via Susannah Bryan of The South Florida Sun-Sentinel — Failed mayoral candidate Ken Cooper has decided to walk away from the lawsuit he filed contesting the results of the Nov. 3 race. Cooper lost the Fort Lauderdale mayor's race to incumbent Dean Trantalis, 67, by 12,820 votes. Cooper's lawsuit demanded that he be named mayor and that all 43,803 mail-in ballots cast in the election be thrown out. The suit, filed in Broward Circuit Court on Nov. 23, named Trantalis as a defendant along with Peter Antonacci, Broward's supervisor of elections at the time of the election; Michael Udine, a county commissioner who served as chair of the Broward County Canvassing Board; and Daniel Kanner, a member of the Canvassing Board.
What Lauren Book is reading and justifiably pissed off about — "Pediatrician, facing child porn charges, now wants to see young patients online" via Marc Freeman of The South Florida Sun-Sentinel — The criminal allegations say a Broward pediatrician kept computer photos of children as young as 10 not wearing clothes. And now the same doctor wants to get back on his laptop and continue treating young patients online, records show. Dr. Michael Mizrachy, who remains licensed by the state to practice medicine, wants to remove a court restriction against his access to the internet, despite the child pornography charges against him. It's common for people arrested on such crimes to lose computer privileges while cases are pending.
"'It's so immense': Protesters build wall to protest One Naples project as key vote approaches" via Laura Layden of The Naples Daily News — With a makeshift wall, opponents of One Naples attempted to demonstrate one of their biggest fears about the development. On Saturday, some of the most active and vocal residents against the proposed luxury high-rise development assembled and hoisted a wall near its site, one block from Vanderbilt Beach, in North Naples. The objectors designed the wall to mimic an L-shaped parking structure that would go near the roadside. In their eyes, it would stand too close to Vanderbilt Beach Road and Gulf Shore Drive, creating an urban canyon for passersby.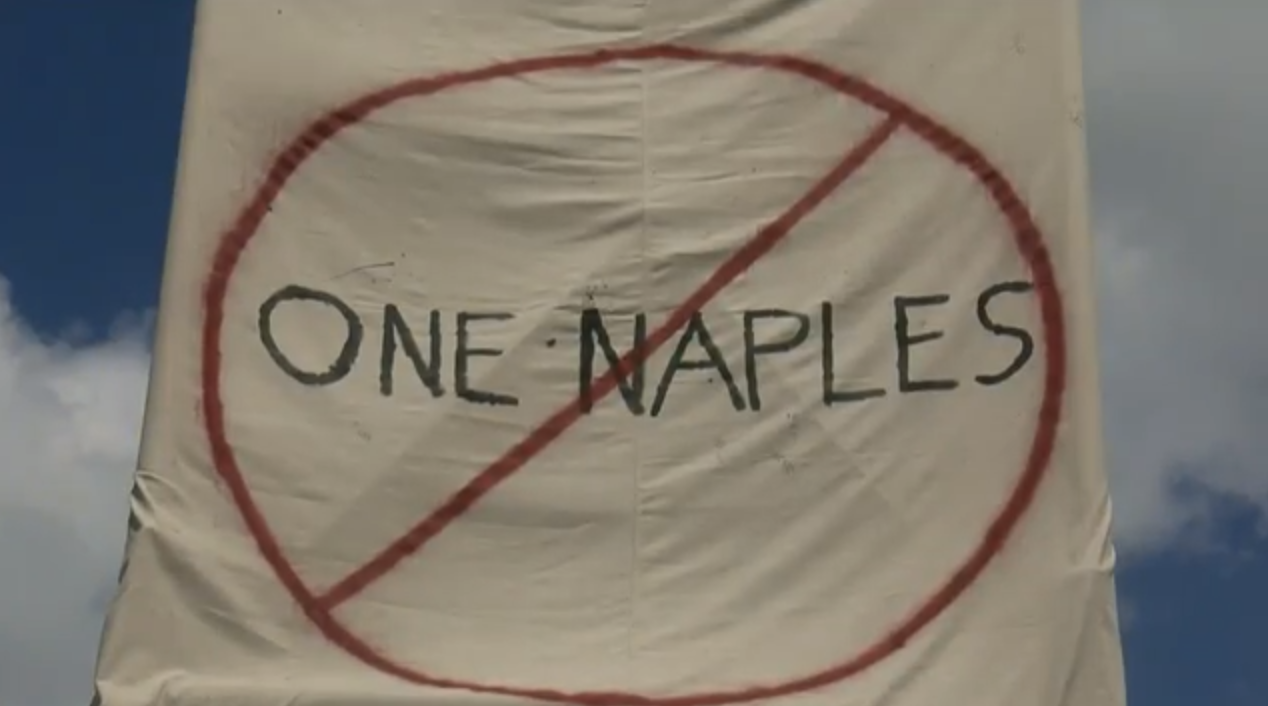 "Mike Huckabee sells Blue Mountain Beach home for $9.4 million" via Jim Thompson of Northwest Florida Daily News — Huckabee and his wife Janet have sold their South Walton County beachfront home for $9.4 million, the real estate agent who represented the buyers has confirmed. Joe Burton, who specializes in selling properties along and near County Road 30A, would say only that the buyers are out-of-state residents. Burton said they will use the home as a second residence and will not offer it as a vacation rental property. According to Walton County tax records, the three-story stucco home, with a concrete tile roof, comprises a total of 10,900 square feet, with 8,277 square feet of heated space. The house, built in 2011, has six bedrooms and 7.5 bathrooms.
— TOP OPINION —
"How this summer could bring the pandemic relief we're longing for" via William Wan of The Washington Post — There is a good chance that by summer, American life will look and feel very different. Eating inside a restaurant or a friend's house may no longer be controversial. Cookouts and summer vacations may return. Many aspects of life will be reminiscent of a time before the coronavirus, as long as vaccinations continue to increase and Americans stay careful during the spring, when more highly transmissible variants could proliferate and lead to an increase in cases. By July 1, roughly 56% of the U.S. population, about 185 million people could be vaccinated with at least their first dose.
— OPINIONS —
"A party of ideas, not a cult of personality" via Francis Rooney for The Hill —Whether it was the Republican Party led by Abraham Lincoln in the fight to abolish slavery or the party led by Ronald Reagan in the fight to lead our allies in ending the Cold War, the bold ideas have mattered, not the individual, and shaped a successful and valuable vision. Unfortunately, and quite distressingly, over the last four years our party has veered away from core values and big visions, to devolve into a fiefdom of one person. To ensure the Republican Party is successful, we must turn away from protectionism, nativism and isolationism — which is to turn away from the message espoused by Donald Trump.
"Hey Ron DeSantis, why so cagey with COVID-19 vaccine details?" via The Tampa Bay Times editorial board — Your "no-plan is a good plan" mantra isn't playing well in some circles, though in your defense those circles are densely populated with people who would criticize you no matter what you did. We're on board with keeping the distribution plan simple. No need for an overly complex blueprint that will inevitably have to be ripped up every week. As you know, older residents have suffered an overwhelming number of COVID-19 deaths. We would have started with people over 75 years old to cut down on the initial rush, but we get the reasoning behind your decision to begin with 65 and up. More recently, you criticized Biden's idea of creating more vaccination sites before rightly coming around to the idea.
"Five ways Florida lawmakers can make the state a better place" via The Tampa Bay Times editorial board — Florida's annual two-month Legislative Session opens Tuesday. Legislators must eventually pass a budget, but they can consider a legion of potential new laws and tweaks to existing ones along the way. The state should also consider pulling back on the current requirement that prisoners complete at least 85% of their sentences before being considered for early release. The state doesn't need new toll roads. The money would be far better spent improving the existing road system. Florida law should quit coddling the Confederacy. Fund Florida Forever. Collect internet sales tax. Kill the anti-protest bill.
"'Employment wages' shouldn't be a factor in funding Florida college scholarships" via Frank Cerabino of The Palm Beach Post — There's a move in the Florida Legislature to cut public scholarship funding to college students who are majoring in areas of study that don't have a clear, immediate path to employment after they graduate. Its author, Sen. Dennis Baxley, who operates funeral homes in Florida, was a sociology major who minored in psychology in college. Under the bill, state education leaders would meet every year to approve a list of degree programs that would be fully funded for scholarships and tuition-assistance grants. Students in degree programs that don't make the approved list of employable majors would receive a reduced amount of financial support.
"This change to Bright Futures would be a major mistake" via Mark Woods of The Florida Times-Union — Since 1997, Florida has been using lottery money to offer students an incentive to stay in Florida for college. If high school students achieve a certain level of grade-point average and test scores, they're rewarded with Bright Futures. It's good for the students and for the state. This is what Baxley's bill would change: If students are majoring in a program that does not "lead directly to employment," the state will reduce their scholarships. Under the bill, starting in 2022, the Board of Governors and State Board of Education would put together a list of programs that they determine lead directly to employment. The list would be updated annually.
"Micro-schools could be answer for low-income Black students" via Glenton Gilzean Jr. for The Orlando Sentinel — For generations, children in low-income Black communities have endured a subpar education model and these underperforming schools not only hurt our children, but our entire community. Imagine a school with only a handful of students, learning in a safe and welcoming environment. With such small numbers, their teacher can work with each student, developing and following a personalized learning plan. If the state passes a new educational choice bill, this can become a reality for those in underserved communities too.
"Change to Florida's sex-ed policy takes unwise risk with teenagers' health" via The Tampa Bay Times editorial board — Science-based sex education should be an important part of the public school curriculum. But a bill pending in the Legislature would require written consent from parents before students can receive sex ed instruction, creating a higher hurdle than the current opt-out policy. Florida requires comprehensive health education in public schools that emphasize the benefits of abstinence and the consequences of teenage pregnancy. Beyond that, individual school districts decide what to teach kids about sex. The law says school officials should choose an "appropriate curriculum which reflects local values and concerns."
"Chris Hart: This Session we must start fixing Clerk Services funding" via Florida Politics — Florida's Clerks of Court and Comptrollers (Clerks) have more than 1,000 constitutional and statutory duties and provide many public services, are at risk due to an outdated and flawed funding system that consistently fails to support them. Some services come with a fee or service charge that supports their availability. But there are many others that are processed at no cost. This is good public policy and the right thing to do for citizens in need. Budget reductions, compounded by the financial impacts of COVID-19, have caused Clerks to take drastic measures that include staff layoffs, reduced operational hours and branch closures. This perilous funding position has also caused a vulnerability for access to crucial emergency court services.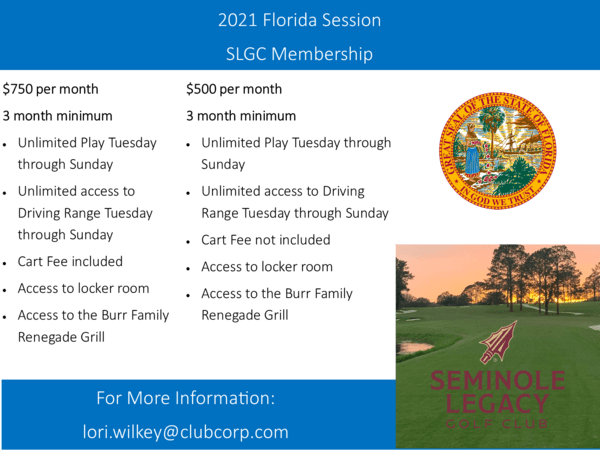 — ON TODAY'S SUNRISE —
The 2021 Legislative Session is about to begin.
Also, on today's Sunrise:
— The Session beginning tomorrow is like nothing we've seen or heard before, thanks to the COVID-19 crisis. The people who run the legislature have imposed new restrictions and have all but closed The Capitol to the public in order to reduce the threat of infection. But by doing so, they may have cut the public out of the process.
— Officials with the League of Women Voters, Florida Rising, Common Cause and the Southern Poverty Law Center all believe lawmakers are taking advantage of the pandemic limits on public participation to advance a far-right agenda without having to look their victims in the eye.
— Speaking of conservative agendas, DeSantis had a starring role at the CPAC convention in Orlando over the weekend. The Governor used that platform to unveil the "DeSantis Doctrine," saying this is NOT your father's GOP.
— DeSantis urged conservatives to follow the example set by Rush Limbaugh, who turned talk radio into a partisan political weapon after the repeal of what was known as the "Fairness Doctrine."
— The Governor signed an executive order modifying the COVID-19 vaccine program. Shots are still set aside for seniors, but the new order allows physicians, nurses and pharmacists to vaccinate people under the age of 65 if they have medical conditions making them extremely vulnerable to COVID-19. It will be interesting to see how many people suddenly discover they have those conditions.
— Speaking of COVID-19, the state reported 126 new fatalities Sunday; 1,127 names were added over the past week over the past week and the death toll has reached 31,406.
— And finally, two Florida Women who were dealing with stun guns and parking problems.
To listen, click on the image below:
— ALOE —
"Ta-Nehisi Coates to write new Superman movie for Warner Bros." via Borys Kit and Aaron Couch of The Hollywood Reporter — Coates, an acclaimed essayist and novelist, has been hired to pen the script for a feature reboot of Superman that will be produced by J.J. Abrams. The project is being set up as a Black Superman story. This is something that the studio has been trying to wrap its head around for months, if not a year or two. Michael B. Jordan tried to develop a Black Superman project when he first arrived at the studio with his deal in 2019, but that did not go very far. In the comic book space, Coates has worked on Captain America and Black Panther, with Disney's Bob Iger crediting his influential run on the latter in the decision to greenlight the groundbreaking film starring Chadwick Boseman.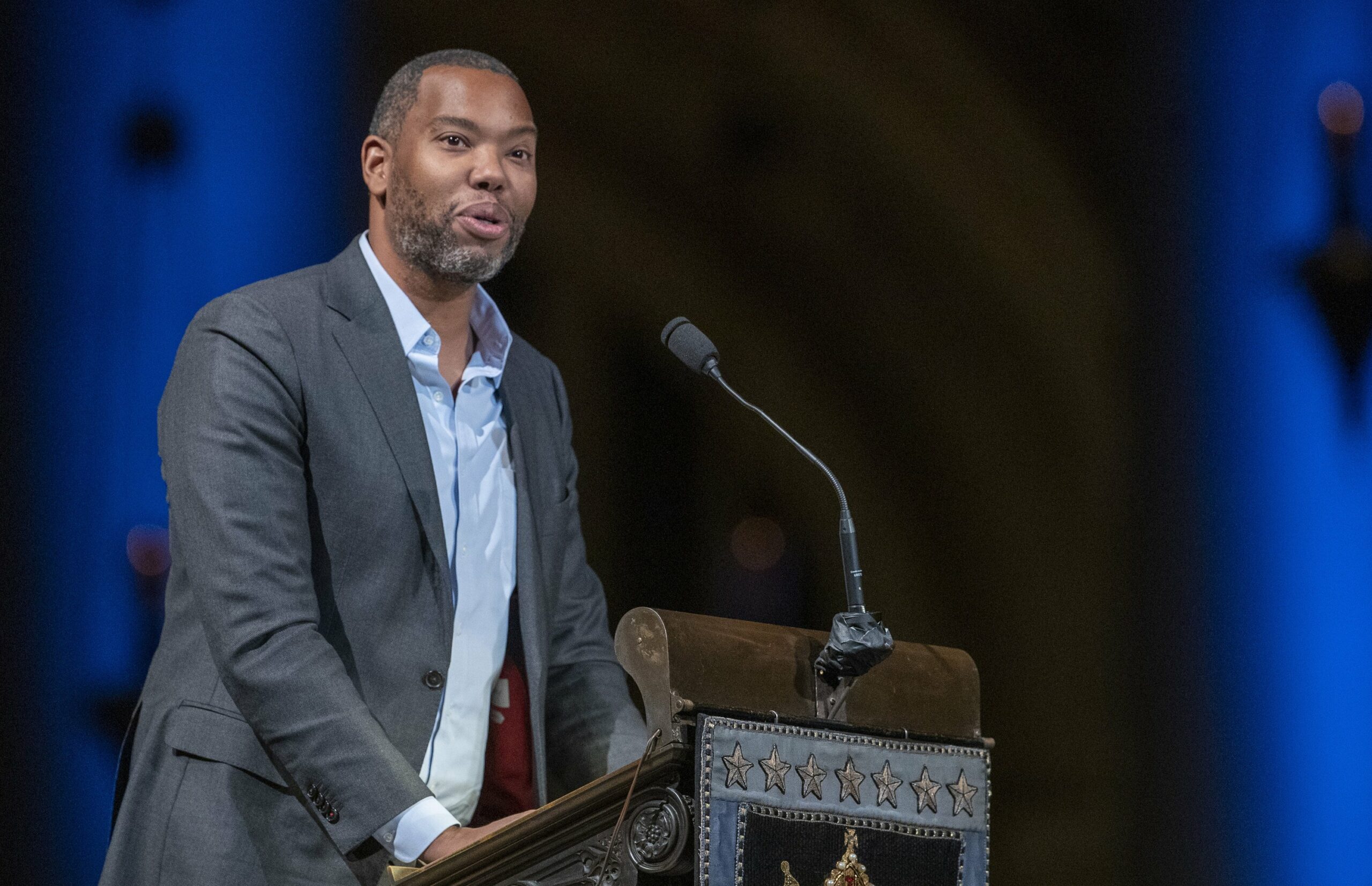 "It looks like the Batmobile, works on solar energy, and could be the future of cars" via Sarah Kaplan and Aaron Steckelberg of The Washington Post — Aptera Motors, a California company whose name comes from the ancient Greek for "wingless," is rolling out the first mass-produced solar car this year. It's a three-wheel, ultra-aerodynamic electric vehicle covered in 34 square feet of solar cells. The car is so efficient that, on a clear day, those cells alone could provide enough energy to drive about 40 miles, more than twice the distance of the average American's commute. The Aptera must undergo safety tests before the company can begin distribution, which it hopes to do by the end of this year.
Where do I apply? — "Disney is hiring a hotelier to run the Star Wars hotel" via Gabrielle Russon of The Orlando Sentinel — Disney World is hiring for a new senior leader to run its Star Wars hotel. The advertisement posted this week serves as a reminder the construction project is still moving forward and scheduled to open this year, according to its website. Disney declined Friday to give any more details on when the hotel will officially debut. Disney has said the Star Wars Galactic Starcruiser is a two-night experience at Hollywood Studios that fits into the Star Wars-themed land that first opened in 2019.
"Peppa Pig theme park set for Legoland Florida Resort in 2022" via The Associated Press — A stand-alone Peppa Pig theme park is set to open next year at the Legoland Florida Resort, park officials announced Thursday. The new park, based on the popular preschool animated television series, will be located near the main Legoland theme park but will be separately ticketed, according to a news release. Annual passes to the Peppa Pig theme park will be available as stand-alone memberships or multi-park passes that include the Legoland theme park and water park. The Peppa Pig theme park will feature rides, interactive attractions, themed playscapes, water play areas and live shows, officials said. Families will also be able to meet Peppa and her friends.
— HAPPY BIRTHDAY —
Celebrating today are Rep. Travaris McCurdy, David Christian of AdventHealth, former U.S. Rep. Carlos Curbelo, our Rosanne Dunkelberger, smart guy Ralph Lair, Adrianna Sekula, Sally West, and Stephanie Grutman Zauder of Ballard Partners.
___
Sunburn is authored and assembled by Peter Schorsch, Phil Ammann, A.G. Gancarski, Renzo Downey and Drew Wilson.