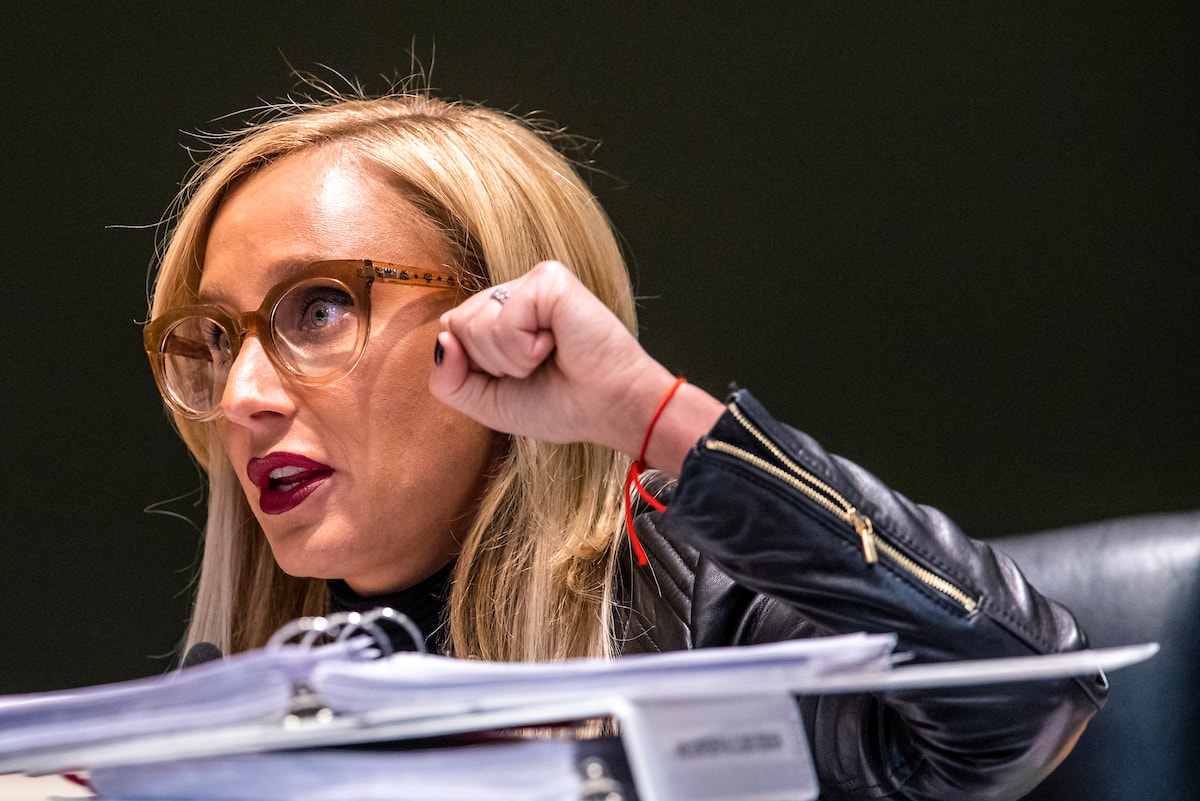 The Plantation Democrat is also seeking to honor her form House colleague, Kristin Jacobs.
Sen. Lauren Book is backing a series of bills aiming to update state law in several areas affecting Florida's school-aged children.
Book is looking at a potential statewide run in 2022. She'll enter the 2021 Session with outsized influence for a Democrat, as she was one of just a handful of Democrats to earn a committee chair spot under Senate President Wilton Simpson's tenure. Book will lead the Children, Families, and Elder Affairs Committee.
Perhaps it's no surprise then that children are at the top of Book's priorities this Session. She's backing a measure seeking to add feminine hygiene products to public school bathrooms. The "Learning with Dignity Act," (SB 242) would require those products be made available at no cost of students.
"Girls pay a price when these products aren't free — and providing them will go a long way toward equity in education," Book said.
Another Book proposal would increase consequences for bullying (SB 1514) by requiring school districts to set up a three-strike policy. A first offense would lead to a written report signed by the offending student, his or her parent and school administrators. A second offense would require a meeting between those individuals.
For a third offense, the principal "shall recommend the expulsion of the student to the district school superintendent." The measure also explicitly includes "intentionally touching another person against the person's will or without his or her consent" among examples of bullying.
The Plantation Democrat is also refiling legislation (SB 192) looking to limit seclusion and restraint punishments for students with disabilities. Seclusion techniques would be banned under her bill, and those students may only be restrained "when there is an imminent risk of serious injury." This is the fourth time Book has tried to pass the bill.
Book is eyeing legislation for younger students as well. A measure (SB 1022) would establish a minimum share of day care students who must be vaccinated in order for a day care to keep its license.
While Book's bill is aimed at ensuring those students remain healthy, it may garner some pushback. Anti-vaccination activists have taken aim at Book previously over a different student vaccination measure.
One of Book's most personal measures this Session is legislation outside of the student sphere. Book is backing the Senate version (SB 588) of a bill to memorialize the late Rep. Kristin Jacobs.
Jacobs, who advocated strongly for environmental legislation during her time as a lawmaker, passed away last year after battling cancer. Book's proposal would rename the Southeast Coral Reef Ecosystem Conservation Area after Jacobs.
Book is also pursuing reforms in the criminal justice and social justice spheres. Book re-filed a bill (SB 946) seeking to eliminate the statute of limitations in civil lawsuits for child sexual abuse survivors.
And she's joined a bipartisan push to rework the state's Baker and Marchman Acts (SB 828). Those provisions allow officials to detain people deemed a danger to themselves or others. The Baker Act covers individuals struggling with mental health issues, while the Marchman Act applies to those with substance abuse problems.
Book is fighting a much more uphill climb with Jaime's Law (SB 1170), which would require background checks for ammunition purchases. That's a tough sell in a GOP-controlled Legislature, and previous versions of the bill have stalled out.
The legislation is named after Jaime Guttenberg. The 14-year old was one of 17 people killed during the 2018 attack at Stoneman Douglas High School.
Book is seeking to honor the victims of that attack in a separate piece of legislation (SR 1266). Her proposed resolution would designate Feb. 14 as "Marjory Stoneman Douglas High School Memorial Day." Last month saw the third anniversary of the deadly attack.