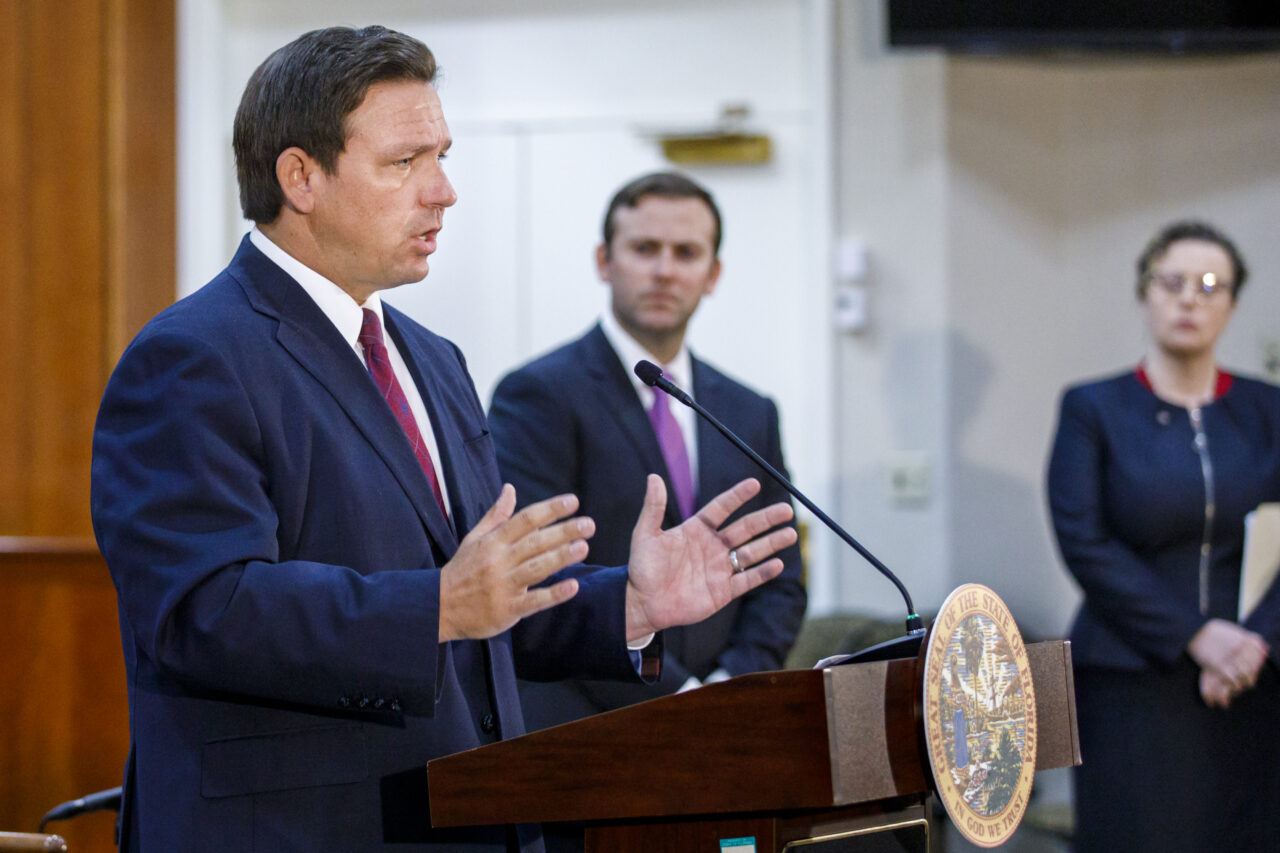 Two bills would attempt to reveal China's interference in Florida.
Gov. Ron DeSantis and Republican leadership announced legislation Monday taking aim at China and foreign influence.
Chief among the state's goals with the new legislation is to prevent foreign adversaries from stealing intellectual property from higher education and research institutions.
"The longterm goals and interests of the Chinese Communist Party are antithetical to the basic tenets of the American republic," DeSantis said during a speech in Tallahassee.
Together with the Governor and House Speaker Chris Sprowls, Sens. Jennifer Bradley and Manny Díaz and Reps. Mike Beltran and Erin Grall were on hand to unveil their latest legislative priority for the 2021 Session, which begins Tuesday.
Díaz and Grall will carry bills to force disclosure of donations and grants for higher education institutions, state agencies and local governments. Anyone seeking grants or contracts from Florida for more than $50,000 would be required to disclose contracts with and donations and grants received from China, Cuba, Iran, North Korea, Russia, Syria or Venezuela.
Upcoming legislation penned by Beltran and Bradley would increase penalties for corporate espionage, including creating a second degree felony for trafficking in trade secrets. Knowingly selling intellectual property to foreign adversaries would carry increased penalties.
Sprowls said Republicans' proposal would bring sunshine to China's intelligence efforts, in which they attempt to "steal their way to a strategic advantage."
"They set up foreign propaganda machines in the United States under the guise of benign-sounding cultural agreements and twist the utopic notion of international exchange into a weapon of coercion and bribery," Sprowls said.
The Biden administration has named China as the single greatest long-term threat to American security, he added.
Additionally, he highlighted revelations from 2019 of ties between Moffitt Cancer Center leadership and China. Other breaches in research security have happened in the biomedical sciences and in artificial intelligence.
"That sounds like an Ian Fleming novel, but in fact, here in Florida, it is very real," Sprowls said.
Florida would be among the first states to place restrictions on China at the state level.
Typically foreign affairs are handled at the federal level, but Sprowls credited U.S. Sen. Marco Rubio with helping to raise the issue after he video conferenced into a Florida House Public Integrity and Elections Committee meeting to warn about China's foreign interference effort.
Rubio told the committee that "the burden of oversight and accountability rests in our states," Sprowls said.
DeSantis denounced China, its trade policy and weakness in the face of its threat to the United States on Friday during his speech at the Conservative Political Action Conference in Orlando.
DeSantis' announcement comes on the eve of the 2021 Legislative Session. The Governor and Republican legislative leaders have spent recent weeks rolling out a series of controversial priorities for Session, including changes to election law and crackdowns on Big Tech.