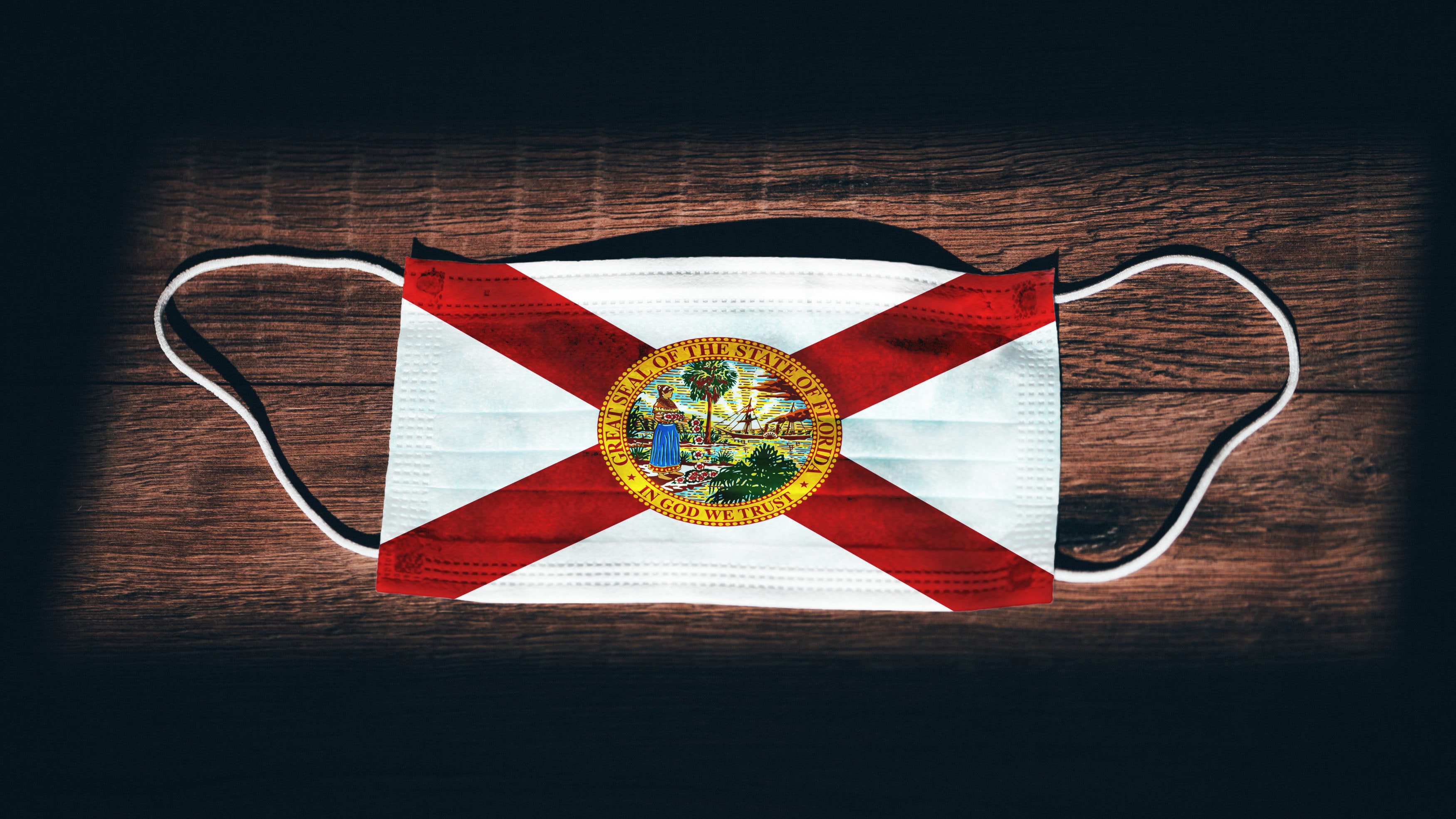 Health officials reported just 1,710 new infections overnight, but 150 deaths.
Florida in one year went from two known coronavirus infections to nearly 2 million.
On Monday afternoon, the state released figures showing 1,910,921 positive tests for COVID-19 dating back to the first known infections on March 1, 2020. The total number includes 1,875,818 infections among Florida residents, along with 35,103 positive tests among visitors to the state.
More grim, the state has also tabulated 31,556 pandemic-related deaths. That includes 30,999 Florida residents, as well as 557 who lived elsewhere but died here.
The Monday figures reflected an increase of 1,710 infections and 150 deaths since Sunday. That's a much lower number of new infections reported than seen in weeks, but came after a day with a particularly low number of new test results tabulated. On Sunday, the Department of Health processed just 33,559 new tests.
Of those 2,931 came back positive, about 8.73%. The spread of the disease is generally considered under control when positivity rates remain below 10%. The last time rates came back higher than that threshold for a single day's worth of tests was on Feb. 7. Those totals include tests taken after an initial diagnosis.
On that front, the state hasn't worried for weeks about infection rates. Still, at current rates of new infections, Florida could reach 2 million cases within weeks. The state remains third in total cases of COVID-19, behind California with 3,569,251 known infections and Texas with 2,654,748.
Based on the most recent U.S. Census estimates, that means roughly 8.7% of Floridians have at some point in the pandemic tested positive for COVID-19. That's more than 1 out of every 12 residents.
Meanwhile, there's growing concern about the number of variant strains of the coronavirus appearing in Florida. According to the Centers for Disease Control and Prevention, a total of 599 cases of the B.1.1.7 strain have been detected in the Sunshine state, out of 2,400 known cases nationwide. That strain was first detected in the United Kingdom.
Florida has also now seen five cases of the P.1 strain first detected in Brazil, meaning Florida has half the known cases in the country. Florida also now reported its first case of the B.1.351 strain, first discovered in South Africa; the Florida case is one of 153 known infections nationwide.
On a more positive note, Florida officials continue to steadily report more vaccinations each day than new infections. As of midday Monday, 4,697,891 doses of Moderna or Pfizer vaccine have been administered in the state, and 175,000 doses of the newly approved Johnson & Johnson vaccine should arrive next week.
The totals include 2,290,627 seniors age 65 and older, part of a Seniors First strategy.
Editor's note on methodology: The Florida Department of Health releases new data every morning around 10:45 a.m. The total number reported in those daily reports include the previous day's totals as well as the most up to date data as of about 9:30 a.m.
Florida Politics uses the report-over-report increase to document the number of new cases each day because it represents the most up-to-date data available. Some of the more specific data, including positivity rates and demographics, considers a different data set that includes only cases reported the previous day.
This is important to note because the DOH report lists different daily totals than our methodology to show day-over-day trends. Their numbers do not include nonresidents who tested positive in the state and they only include single-day data, therefore some data in the DOH report may appear lower than what we report.
Our methodology was established based on careful consideration among our editorial staff to capture both the most recent and accurate trends.