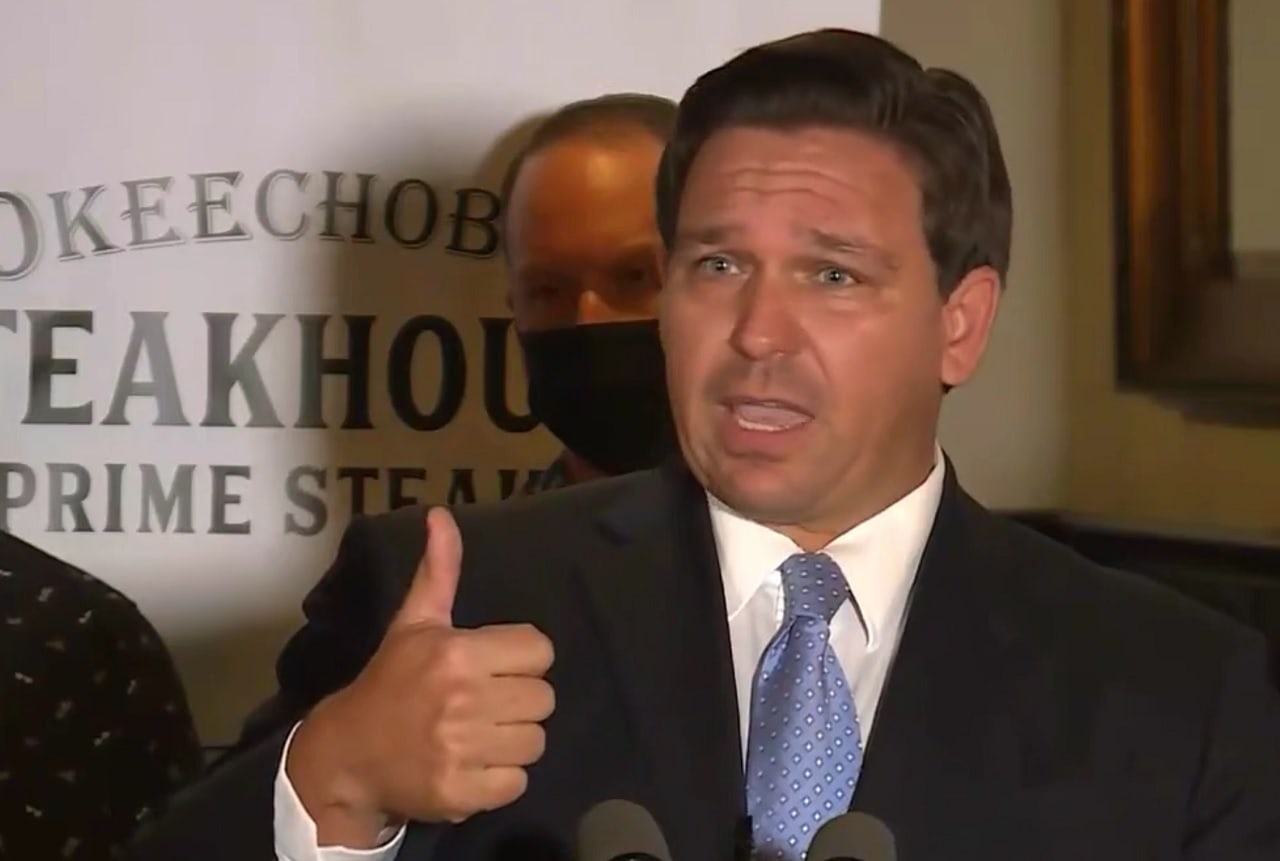 Neither Nikki Fried nor Charlie Crist were able to best DeSantis in the poll.
Gov. Ron DeSantis has early position to win reelection against either Agriculture Commissioner Nikki Fried or Rep. Charlie Crist next year, according to a new Mason-Dixon poll.
If he were to face one in an election today, Republican DeSantis is favored over Democrat Fried 51% to 42%, and over Democrat Crist 52% to 41%, according to a new poll released Tuesday by Mason-Dixon Polling & Strategy.
The same poll finds that DeSantis' job approval ratings have rebounded significantly since last summer when he was appearing at times to be out of step with the coronavirus crisis. Underwater with job approval in July, the Governor has largely recovered, with 53% of registered voters now approving of his performance and 42% disapproving. At his peak he had 65% approval at the end of 2019.
That as much as anything would make a Democrat's campaign against him an up-hill battle. Neither Fried nor Crist, the two most prominent potential Democratic candidates mentioned for the 2022 gubernatorial election, has that kind of popularity right now.
The polling is early, and no Democrats have committed to take on DeSantis yet. Nor has the Governor committed to a reelection run, though his rhetoric and activity in recent months suggests he's interested in a White House run in 2024. A gubernatorial reelection would seem to be an important precursor.
The latest poll from Mason-Dixon, conducted from last Wednesday through Thursday, finds few weaknesses in DeSantis' support. He's preferred over Fried or Crist in most regions, by most demographic groups, and by independent voters. The phone poll was conducted of 625 registered voters with a margin of error of 4 percentage points for statewide results.
DeSantis does trail either Fried or Crist in southeast Florida, and significantly. Fried leads him there 54% to 33% and Crist leads there 58% to 33%. Both Fried and Crist have dominant leads among Black voters and hold slight leads, within the margin of error, among Hispanic voters.
Everywhere else, and with everyone else, DeSantis leads. That includes topping Crist 53% to 41% in Crist's home Tampa Bay. The Governor's strengths against either Democrat are with voters age 50 or older, White voters, men, and in North Florida and Southwest Florida. But DeSantis also holds advantages among groups Democrats normally contest or control, including voters in Central Florida, those younger than 50, and women.
DeSantis leads Fried 58% to 29% among independent voters. He leads Crist 60% to 28% among independents.
It would seem Fried has more room for improvement than Crist.
Crist, the former Republican Governor who switched to the Democratic Party and lost to Scott in a gubernatorial run in 2014, has substantially unfavorable name recognition. The poll found 41% of registered voters hold an unfavorable view of him and 27% hold a favorable view, while 10% don't recognize his name.
With Fried, who had never run for office before she won the Agriculture Commission election in 2018, 37% of voters said they don't recognize her name. Otherwise, 21% have a favorable opinion of her, and 15% unfavorable.