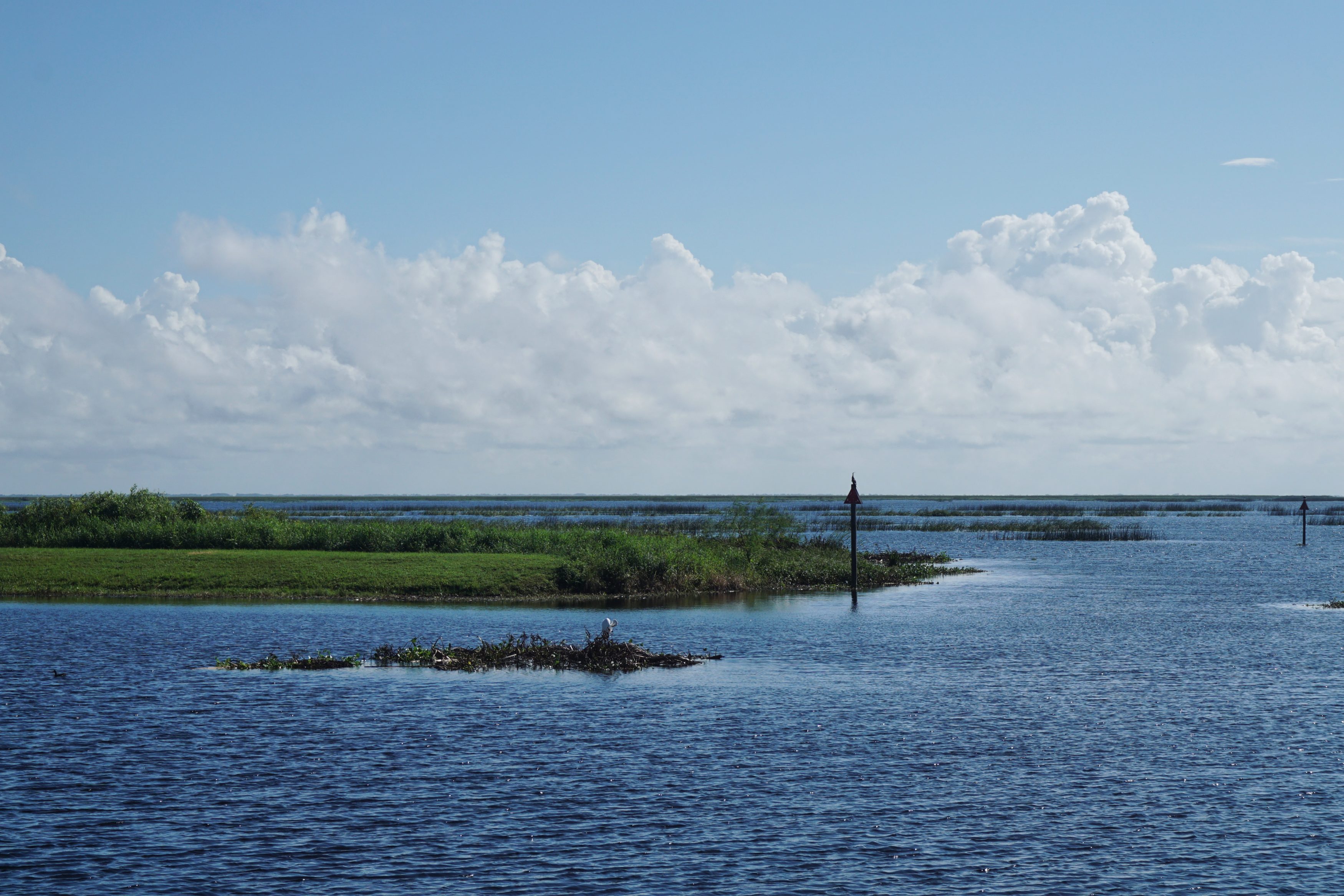 Senate President Wilton Simpson has made the project a priority.
The Senate Environment and Natural Resources Committee unanimously approved a measure moving forward with a Lake Okeechobee restoration project backed by Senate President Wilton Simpson.
Sen. Jason Brodeur, who chairs that committee, is sponsoring the bill (SB 94). The legislation is part of Simpson's broader push to focus on storage north of the lake, rather than just on its south side.
"This bill helps expedite portions of the Lake Okeechobee Watershed Restoration Project (LOWRP) to achieve more storage north of Lake Okeechobee," Brodeur explained during the committee meeting Tuesday.
"We seek to expedite and execute this immediately by requiring the Southwest Florida Water Management District (SFWMD) to perform any necessary scientific investigation and monitoring."
Those investigations would help prepare for the project's construction. Brodeur's bill also tasks SFWMD with requesting the Army Corps to "seek congressional approval of a project implementation report for the LOWRP before passage of the Water Resources Development Act of 2022." That agreement would allow SFWMD to partner with the Corps to fully implement the project.
Dave Cullen of Sierra Club Florida opposed the legislation during public comment. He argued that treating water above ground and moving water south of the lake would be more cost-effective.
Ryder Rudd of The Nature Conservancy spoke in favor of the bill, noting that "slowing down the flow of water into Lake Okeechobee protects the lake and the estuary from the damaging impacts of too much water."
David Pyne of the Florida Engineering Society also backed the bill in a Tuesday statement. "Florida can cost-effectively manage the flow of water into Lake Okeechobee, supporting Everglades restoration, and reduce 80 percent of the harmful discharges to the estuaries," Pyne said of the plan.
And the proposal earned bipartisan agreement from senators on the Environment and Natural Resources Committee.
"We have got to find ways of dealing with this," said Democratic Sen. Linda Stewart. "I would say that we needed this more than even south of Lake Okeechobee in my opinion."
Added Republican Sen. Ben Albritton: "When you have science and logic and common sense that tells you that this process can help solve a huge problem for South Florida — and at the same time not take productive farmland or productive land for some level of development out of the taxing structure for those local, fiscally-constrained communities — why does that not make sense?"
Simpson's push for more progress north of Lake O has caused some division, even among Florida Republicans.
U.S. Rep. Brian Mast — who represents parts of Palm Beach, Martin and St. Lucie counties on Florida's southeast coast — said the shift could leave the areas south of the lake behind. He accused Simpson of "pitting north versus south" by advocating for a funding shift.
In a letter from Simpson to the Army Corps of Engineers, he argued progress in recent years south of the lake means that money can be shifted elsewhere.
"With the $64 million appropriated by the Florida Legislature during the 2020 Legislative Session, the South Florida Water Management District now has all the funding needed to complete the Stormwater Treatment Area (STA) to accompany the reservoir," Simpson wrote. "The project can now move forward without additional funding from the state of Florida and our state resources can be redirected to projects north of Lake Okeechobee."