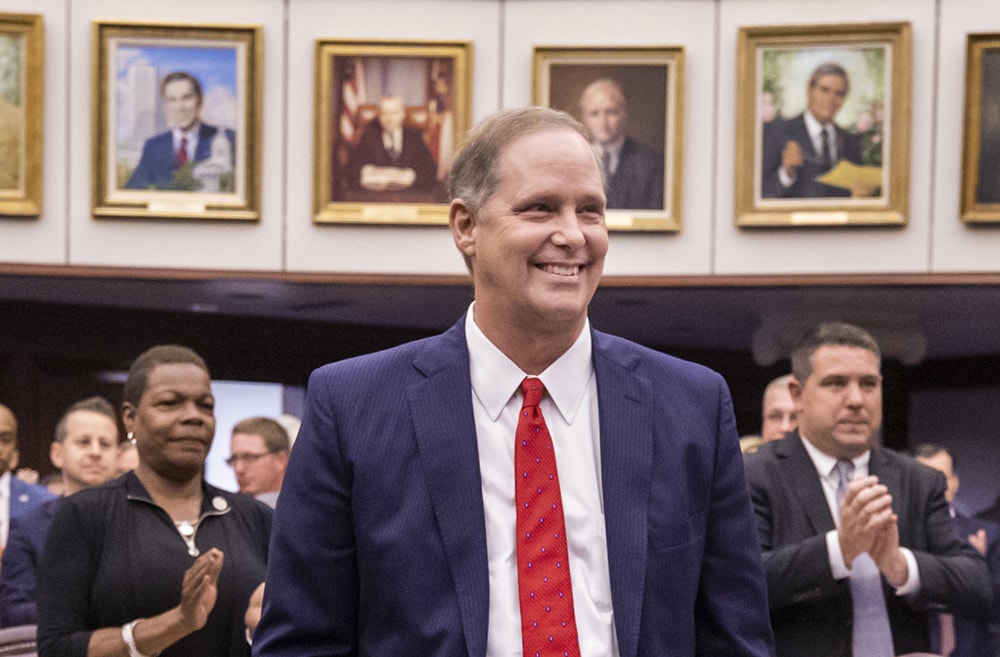 Floridians on unemployment receive $275 a week, at most.
Senate President Wilton Simpson suggested Tuesday he would be willing to increase Florida's weekly unemployment payments during the 2021 Legislative Session.
Currently, Floridians on unemployment are eligible to receive $275 per week for 12 weeks.
Speaking to reporters after his Opening Day address, Simpson said he would be "willing to embrace an increase."
"We need to take a serious look at bringing that $275 up to something higher than that," Simpson said.
While the Trilby Republican stopped short of offering a dollar figure, he acknowledged that self-sustainment on $275 a week is a dated notion.
Notably, he added that a $15 minimum wage at 40 hours a week would amount to a $600 payment.
Though Simpson offered few details, he suggested that Florida could review the unemployment models of nearby states.
He contended, however, that a system would be needed to weed out unemployment fraud.
"There's been so much fraud in the employment system throughout this country," Simpson said. "We've had some in Florida also, where folks have come in and obviously scammed the system."
Simpsons' remarks come as lawmakers force Florida's unemployment system under a microscope.
Once described by Gov. Ron DeSantis as a "jalopy in the Daytona 500," Florida's CONNECT online system struggled amid the COVID-19-induced spike in unemployment.
The failure left thousands of Floridians without benefits for weeks, even months. It also prompted an investigation into the system.
Repairing the "jalopy" won't be cheap.
Created in 2013 under then-Gov. Rick Scott, state officials estimate more than $73 million is needed to revamp the system over the next two years.
"I think if you can cut the fraud out and gain some efficiencies and not have to spend, you know, $70 million every five years to get a new system that can't do the job, then we can certainly afford to look at increasing the $275 to a more reasonable amount," Simpson said.