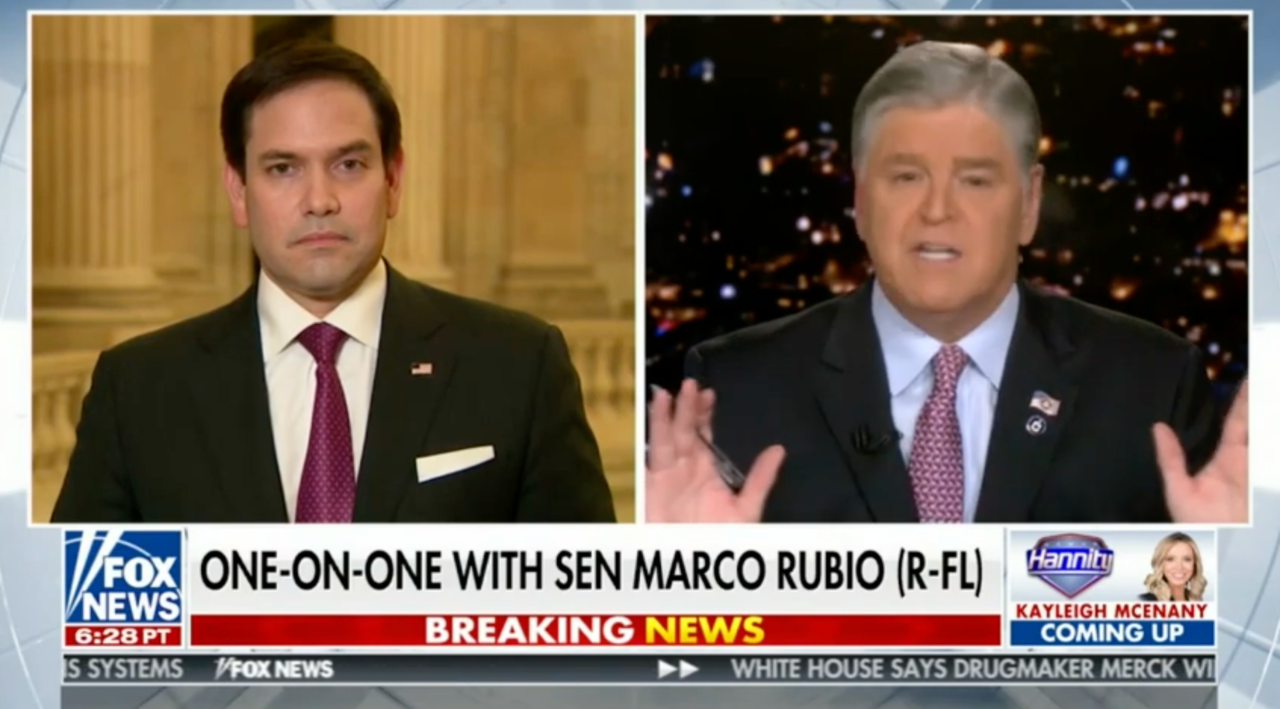 The Senator took to Fox News Tuesday night.
During an appearance on Fox News Tuesday, U.S. Sen. Marco Rubio again cast aspersions on the mental state and the fundamental competence of President Joe Biden.
The second-term Republican U.S. Senator told Sean Hannity that treatment of Biden "reveals the hypocrisy," given that Republicans like former Texas Gov. Rick Perry and he were "torn apart and mocked" for debate stage gaffes and memory lapses.
The Miami Republican went on to wonder how a "foreign leader" might regard the President.
"They're going to make their own assessments of what they think they can get away with, are they dealing with a weak leader, are they dealing with someone who doesn't really have control of the situation."
"If you're just an instrument and a puppet for the radical out-of-control lunacy of the far left end of his party, and they're just using him to achieve these things they've been trying to do forever," Rubio said.
Rubio suggested that, regarding Biden's meeting with Mexican President Andres Manuel Lopez Obrador, that "there's no way they leave that meeting thinking that they're dealing with a strong leader."
The Senator has pushed this idea that Biden doesn't have what it takes to do the job of President, including during an appearance last month on Hannity's program.
Asked to comment on how "weak and frail" and "struggling cognitively" that Biden seemed, the Senator did punt.
"I don't know," Rubio said. "I don't see him every day so I can't judge where he is and what's going on. I'll give him the benefit of the doubt."
Rubio had no issue trafficking claims that Biden was mentally slipping during the presidential campaign.
In June, the Senator (again on Fox News) suggested that the then pre-nomination Biden may have "severe memory loss."
Rubio wondered in August, regarding Biden, "is he strong enough" to deal with "elements in the party" working to "push him farther left than he's ever been before?"
Rubio expressed "very serious doubts about strength in the White House."
Watch Rubio's full appearance here: