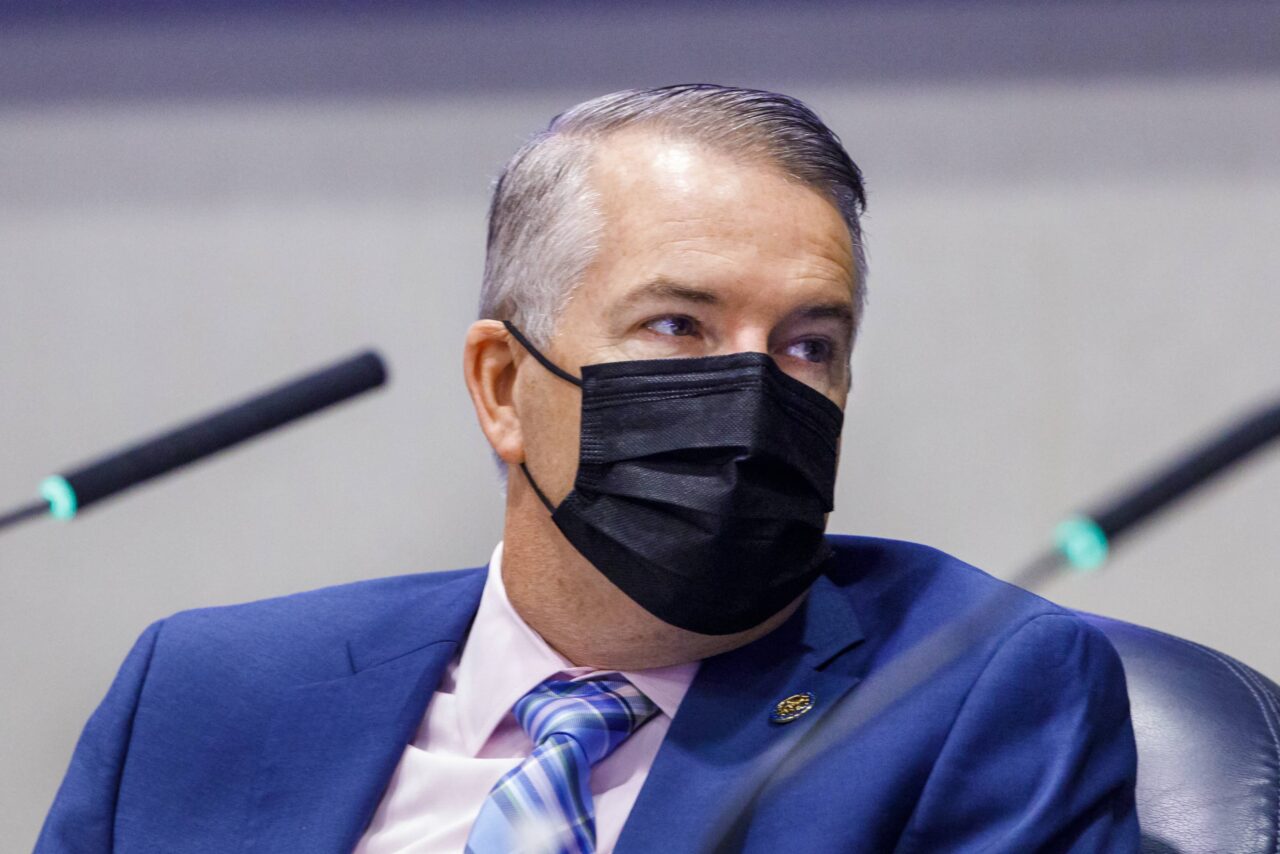 The bill aims to ensure patients are not left without their medication after a hospitalization.
A proposal by Wellington Democrat Rep. Matt Willhite that would provide prescription drugs to hospital patients even after they've been discharged passed its first committee Wednesday.
The legislation (HB 29) gives hospitals the authority to continue dispensing prescription drugs to patients for up to 48 hours. That period would be extended if a patient is released during a holiday period or state of emergency.
The bill passed unanimously in the House Professions & Public Health Subcommittee and is now on to its second and final committee before heading to the House floor.
"The problem is when (patients) leave the hospital, they're left on their own to continue some of their treatment," Willhite said at the meeting. "This would allow hospitals to dispense medication outside of the hospital, in other words, when you're discharged."
The bill would allow a hospital to continue dispensing prescriptions to a discharged patient for either "up to 48 hours" or "through the end of the next business day, whichever is greater." The bill aims to ensure patients are not left without an option to obtain necessary medication.
During a state of emergency, "a supply of a medicinal drug that will last up to 72 hours may be prescribed and dispensed" as well, according to the bill.
"Many times patients are tired, too weak or unable to get to that pharmacy. House Bill 29 attempts to address that situation," Willhite said. "Imagine on a holiday that you're being discharged and the pharmacies are closed. Or imagine you're a parent that has two or three kids and had to be taken the emergency room and it's just difficult to find a pharmacy and to take all the kids inside. Or it's late in the night, and a senior person isn't able to get to the pharmacy. This will truly help Floridians and their health care."
Willhite filed a similar bill during last year's Session. It earned unanimous approval in three House committees — the Health Quality Subcommittee, the Health Care Appropriations Subcommittee and the Health and Human Services Committee — but died on the House floor.
But this year, the bill will only have to tackle two committees, potentially giving it more time to be heard by the full House.
Willhite received praise for the bill from committee members, including Rep. Michele Rayner, who acknowledged that she did not realize this was an issue, and thanked Willhite for bringing it forward.
"Thank you so much for this really good bill," Rayner said. "I didn't even realize before reading your bill and having spoken with you that this was actually a thing, so I think that this is going to help many, many Floridians."
A Senate version of the bill (SB 262) has been filed by Sen. Gayle Harrell. It has been assigned to three committees, and is awaiting its first hearing. The legislation, titled "Dispensing Medical Drugs," would go into effect on July 1, 2021.