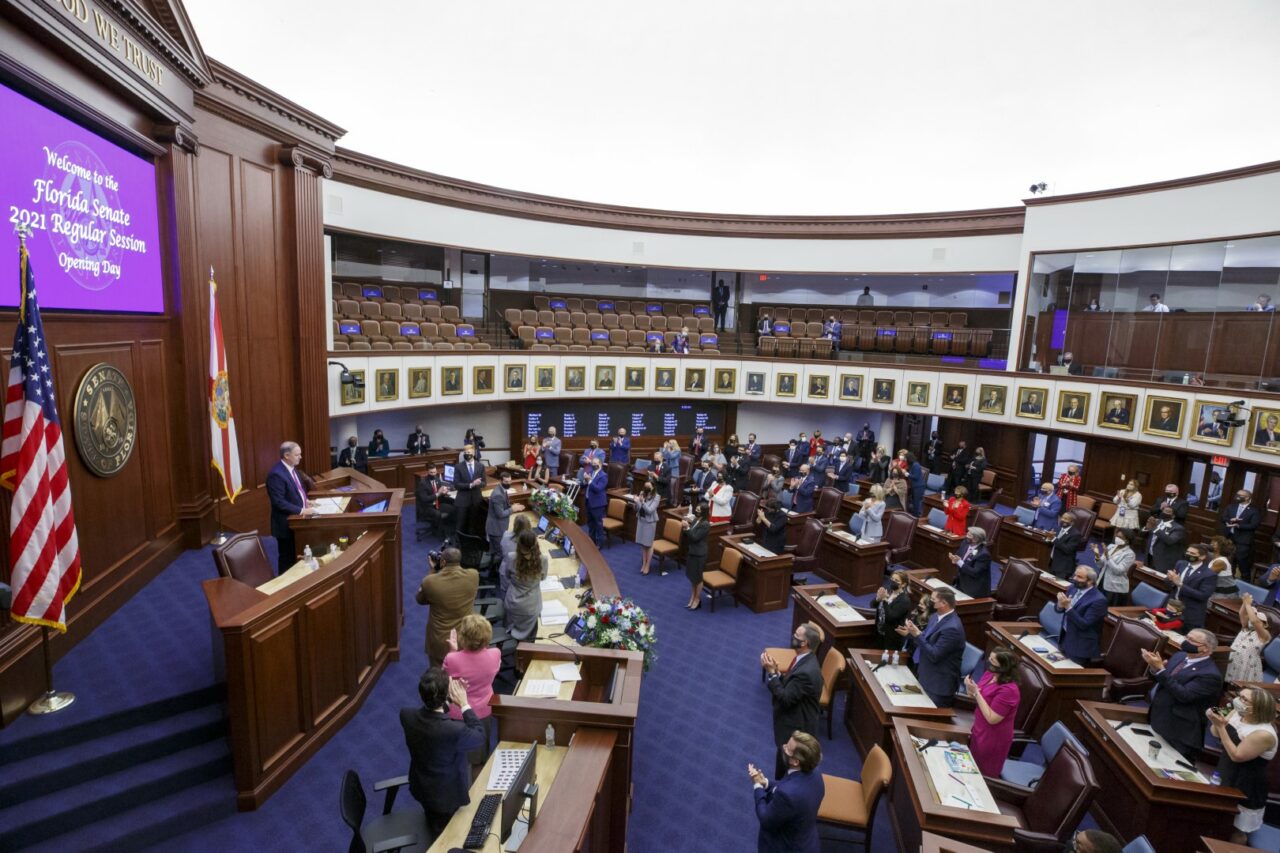 The 2021 Session — where the rubber meets the road.
Game time
The Legislative Session is in full swing. How quickly committee weeks went. 
Now: Endless days and nights, a cavalcade of committee substitutes and strike all amendments, news conferences and posturing.
For in Northeast Florida, the next 60 Days will be where the rubber hits the road.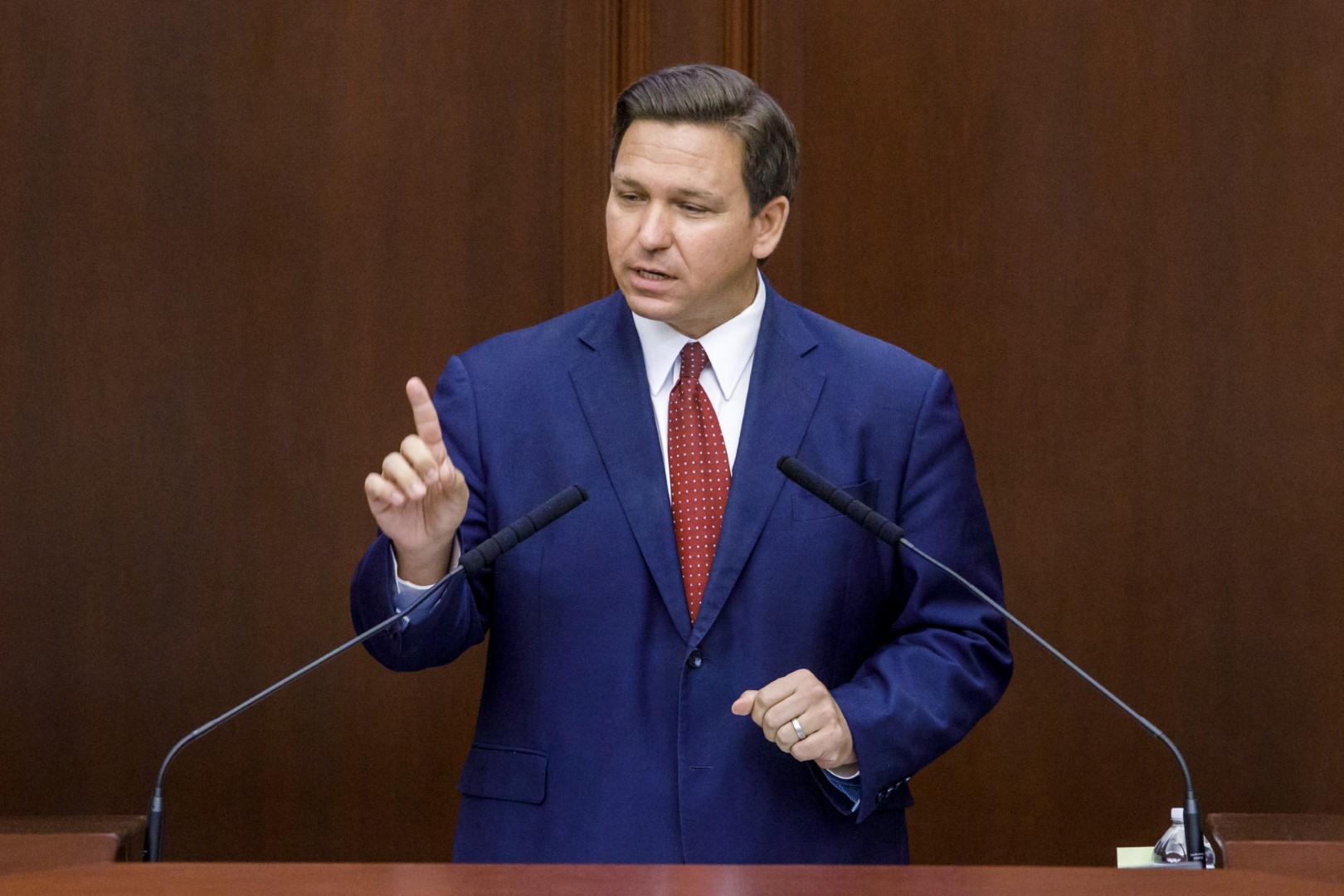 Reps. Cord Byrd, Clay Yarborough, and Jason Fischer all want to replace termed-out Aaron Bean in the Senate. Will an ability to deliver on crucial legislation matters to donors who haven't anted up yet? We'll find out this spring, but we'll be watching the process long before that.
Rep. Wyman Duggan, who will not be running for Senate (he lives outside the district), quietly makes his mark in the House. He's also worth watching.
Rep. Angie Nixon, new to the Legislature, is pushing a progressive agenda, including criminal justice reform legislation to increase "gain time." Will her bills go over? Time will tell.
With Gov. Ron DeSantis consistently polling over 50% and those potential 2022 Democratic opponents struggling to make themselves known, ultimately, the only bills that become law will be those the Governor is willing to sign. DeSantis is not afraid to throw a veto or to hint at one in a news conference, and that alone can kill a bill.
Watching the locals, even the ones with power, such as President Pro Tempore Bean, has to be considered in the context of a powerful (and popular) chief executive. 
With House and Senate leadership working with this Governor, the bills that get through likely will be the ones he can support. 
Landmark legislation
Make no mistake: first-term Sen. Jennifer Bradley, a Fleming Island Republican, is quickly staking her claim to prominence in the towering Capitol building.
The latest evidence: Bradley is featured (as just one of two Senators) at a news conference Monday where DeSantis rolled out legislation designed to combat China's malevolent influence. 
Bradley's comments focused on Chinese targeting intellectual property, often referred to as "trade secrets."
"For too long, our adversaries have been stealing corporate research and trade secrets. This legislation provides real security and action toward addressing the problem," said Bradley. "I am honored to sponsor the Senate version and would like to thank my colleagues in both chambers for supporting this landmark legislation for Florida."
Reform push
Bean filed legislation Monday that would bring necessary reforms to the Department of Economic Opportunity.
Among the changes in SB 1948: The DEO head moves from an executive director to a secretary, and the department gets a new division — the Office of Economic Accountability and Transparency (EAT).
EAT would be a fix for the agency's issues with its unemployment compensation system, which "overwhelmed" DEO, Bean said, given the pressures of the pandemic surge in joblessness.
Bean said DEO head Dane Eagle was a "partner in reform," and the bill was carrying "their language." 
The Senator added that some critics say the language didn't go far enough, that it gives "carte blanche" authority to the DEO to implement its system.
Ultimately, the current bill language "may not be this exact product," Bean said. But the hope is to "get something done."
Fine free
Sen. Audrey Gibson filed a bill in the Senate this week to help young people dealing with criminal justice penalties avoid a double punishment due to administrative fees.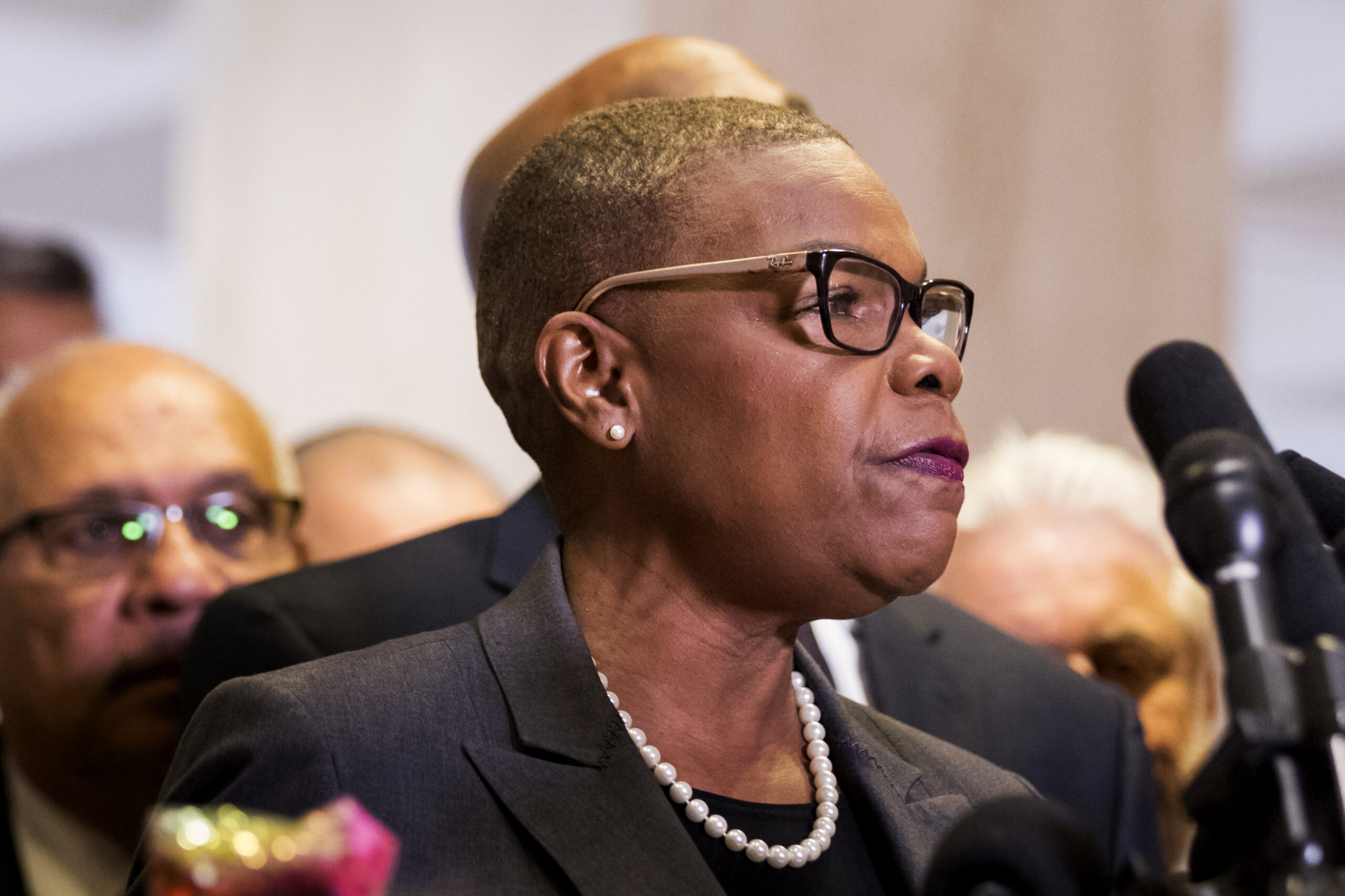 The "Debt-Free Fines and Justice Act" (SB 1926) would prevent children from applying for indigent status with public defenders. If they fell behind on payment plans, their driver's licenses would not be suspended.
Gibson notes that fines and fees are a "roadblock" to fulfilling the terms of probation "among other financial barriers."
"We should at least look at the situation and impact," the senator contends. 
The Children's Campaign and Roy Miller presented the concept to Gibson, which is now on its way to a Senate committee hearing.
No pay
Clay County Republican Rep. Sam Garrison is carrying legislation allowing voters to decide whether to pay members of local school boards.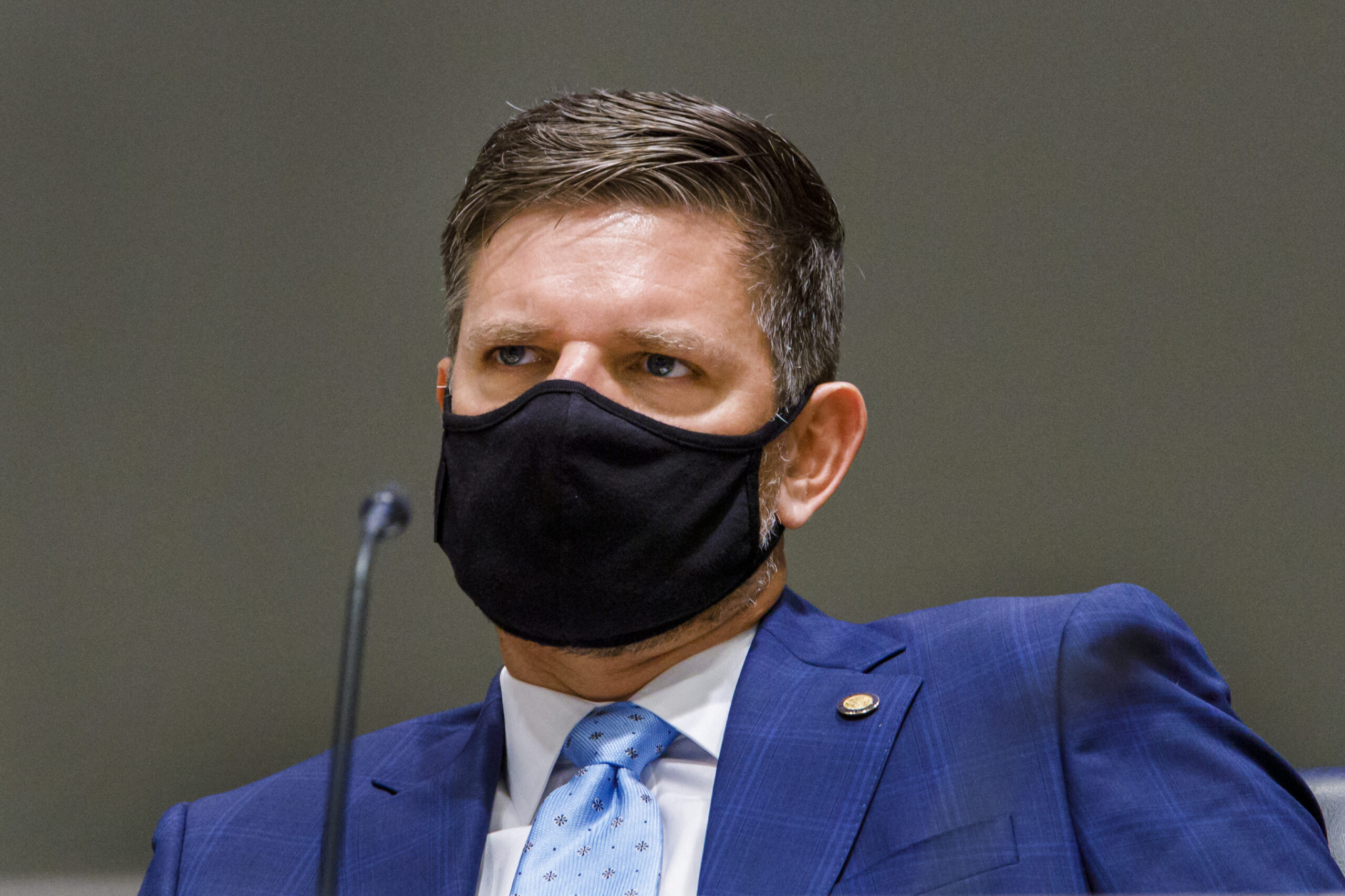 Filed Friday by Garrison, HJR 1461 would "reform district school-board compensation" by giving voters the chance to amend the Florida Constitution to end the practice of paying board members no later than the year 2030.
Any such changes would require a vote of 60% plus one to approve the changes.
In his first term in the House, Garrison sees these reforms as timely, necessary, and in the spirit of servant leadership.
His legislation would "would remove any financial motivation for serving on a local school board by amending the constitution to phase out salaries for current school board members by 2030. 
"New school board members elected on or after 2022 would serve without compensation from day one. This would bring Florida into alignment with the majority of states nationwide and ensure our school boards attract servant leaders, not politicians."
HD 12 heats up
Reported first by Florida Politics, Rogers Towers shareholder Adam Brandon, as expected, is launching a state House campaign.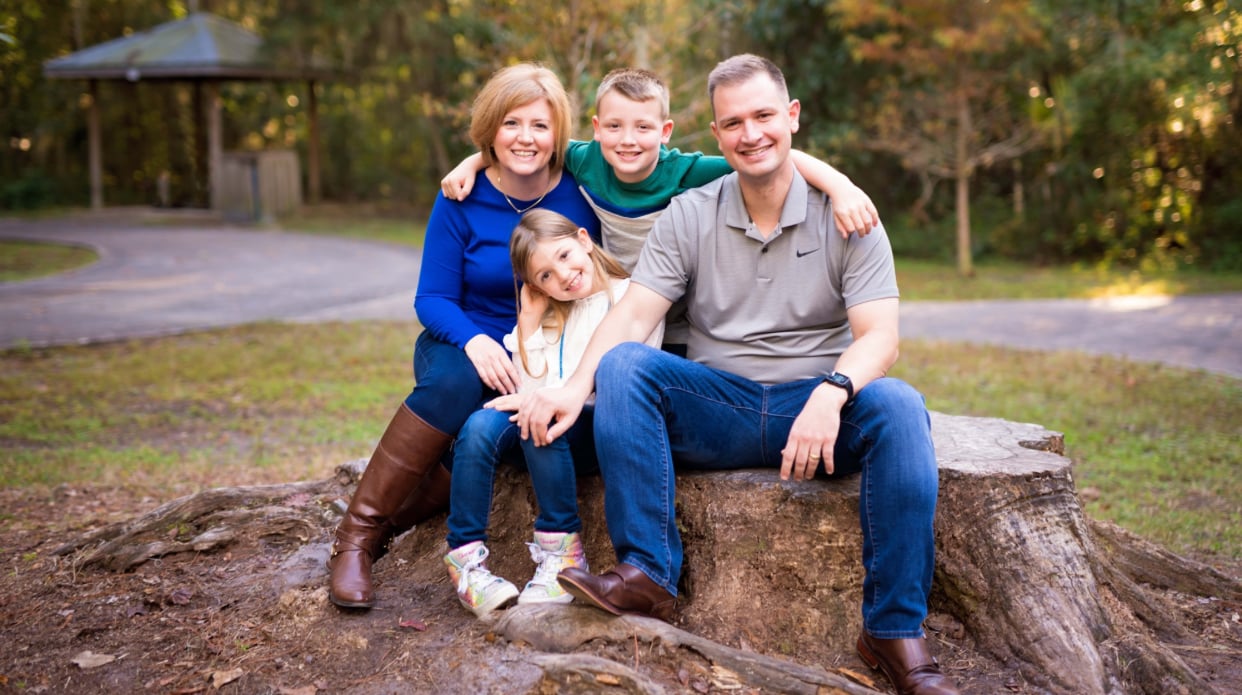 Brandon, seeking the HD 12 seat, is looking to replace Rep. Clay Yarborough, who is running for Senate.
"Florida is leading the way with bold conservative solutions to Washington D.C.'s far-left ideology and dysfunction," Brandon said Monday. "Working with the Governor and the Legislature, I will be a relentless advocate for common-sense reforms to expand economic opportunity for all, develop world-class schools, and defend our constitutional rights and the rule of law."
Brandon served as the head of the Lawyers Chapter of the Federalist Society, president of the Greater Arlington Republican Club, and general counsel of the Republican Party of Duval County. Another Arlington Republican, rising star consultant Alexander Pantinakis, leads the campaign.
Session crystal ball
As Florida's 2021 Legislative Session begins, premier Jacksonville lobbying firm The Fiorentino Group celebrated the occasion with its annual Political Preview held last week over Zoom. Co-hosting the webcast was The Fiorentino Group and Tucker/Hall, with featured panelists Mary Ellen Klas of the Miami Herald, The News Service of Florida's Jim Saunders and Florida Politics founder and editor-in-chief Peter Schorsch. 
To watch the preview, click on the image below:
Say no go
Elected Democrats may want Duval Democrats' chair Daniel Henry to resign for having a conversation about redistricting with a Jacksonville City Council Republican. But he's not going anywhere, he told Florida Politics this week.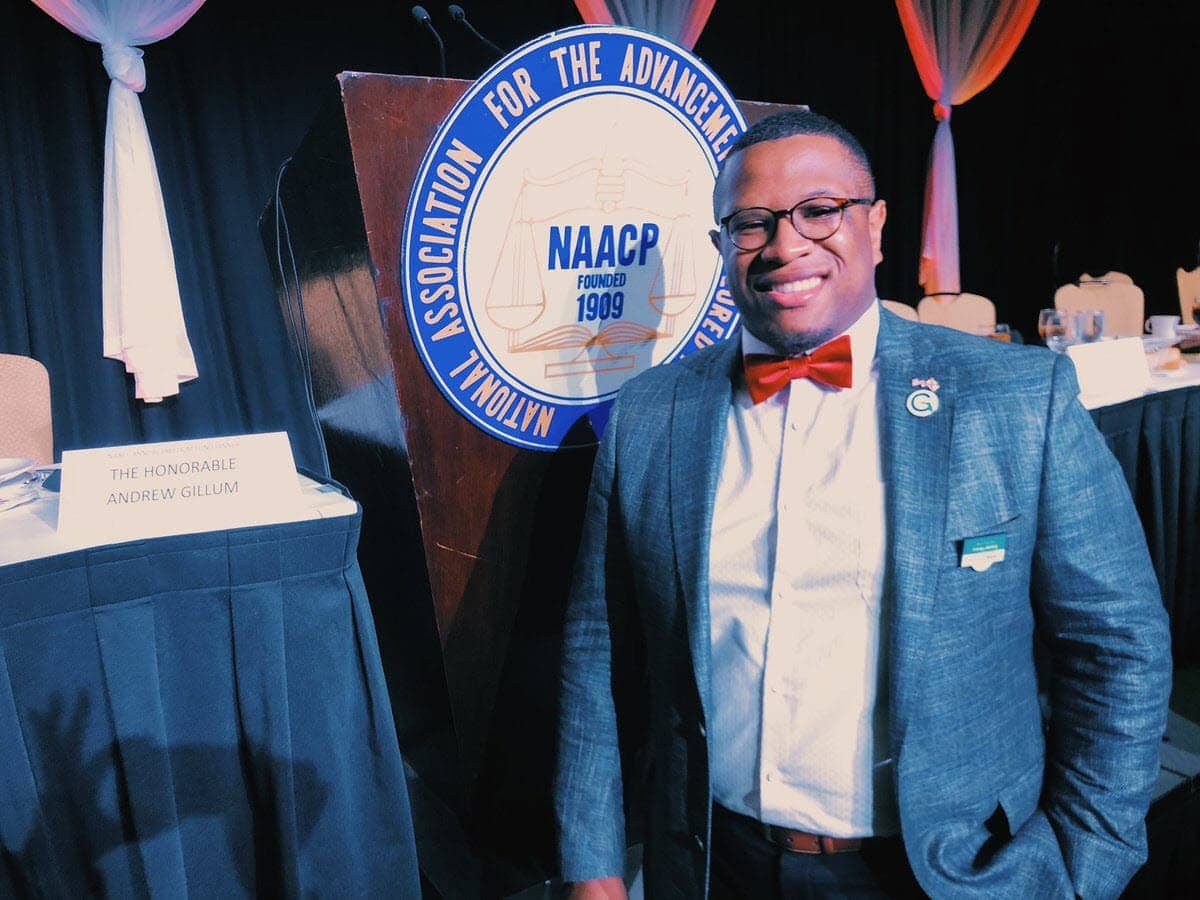 "Since Friday's press conference, I've received an overwhelming level of support from Democrats both inside and outside the party," Henry said. "Many have expressed their confidence in my leadership, and I'm proud to have their support."
Henry also says he "rejected" the January 24 "offer" from Jacksonville City Councilman Rory Diamond.
While Henry believes he is clear, some elected officials, including Garrett Dennis, are not convinced.
"People are saying things aren't adding up with Daniel's story," Dennis told Florida Politics Sunday. "Why would he go back to meet with Rory and a major Republican donor (John Rood) if he felt that Rory [was] shady and unethical."
Dennis, a second-term Jacksonville City Councilman, says the "negotiations were pretty detailed," including a plan to "cut out the Democrats in District 14 to add to District 9," as part of a plan to make 14, now a swing district, more Republican. District 9, represented by Dennis and already designed for a Democrat to win, would allegedly see even more Democrats added to the district.
"With cutting the Democrats out of 14, it would leave Randy DeFoor vulnerable to a more conservative Republican because they want her gone," Dennis said.
St. Johns beach driving
Drivers can hit the beach again in St. Johns County.
The coastal county began reopening elements of automobile driving on the beach Monday. But the trip to the shoreline is not free.
Toll booths leading to beach driving in St. Johns county are now open from 9 a.m. to 5 p.m. each day. There is a $10 fee for daily passes for those who live in the county and nonresidents. That fee drops to $5 for the disabled and active military.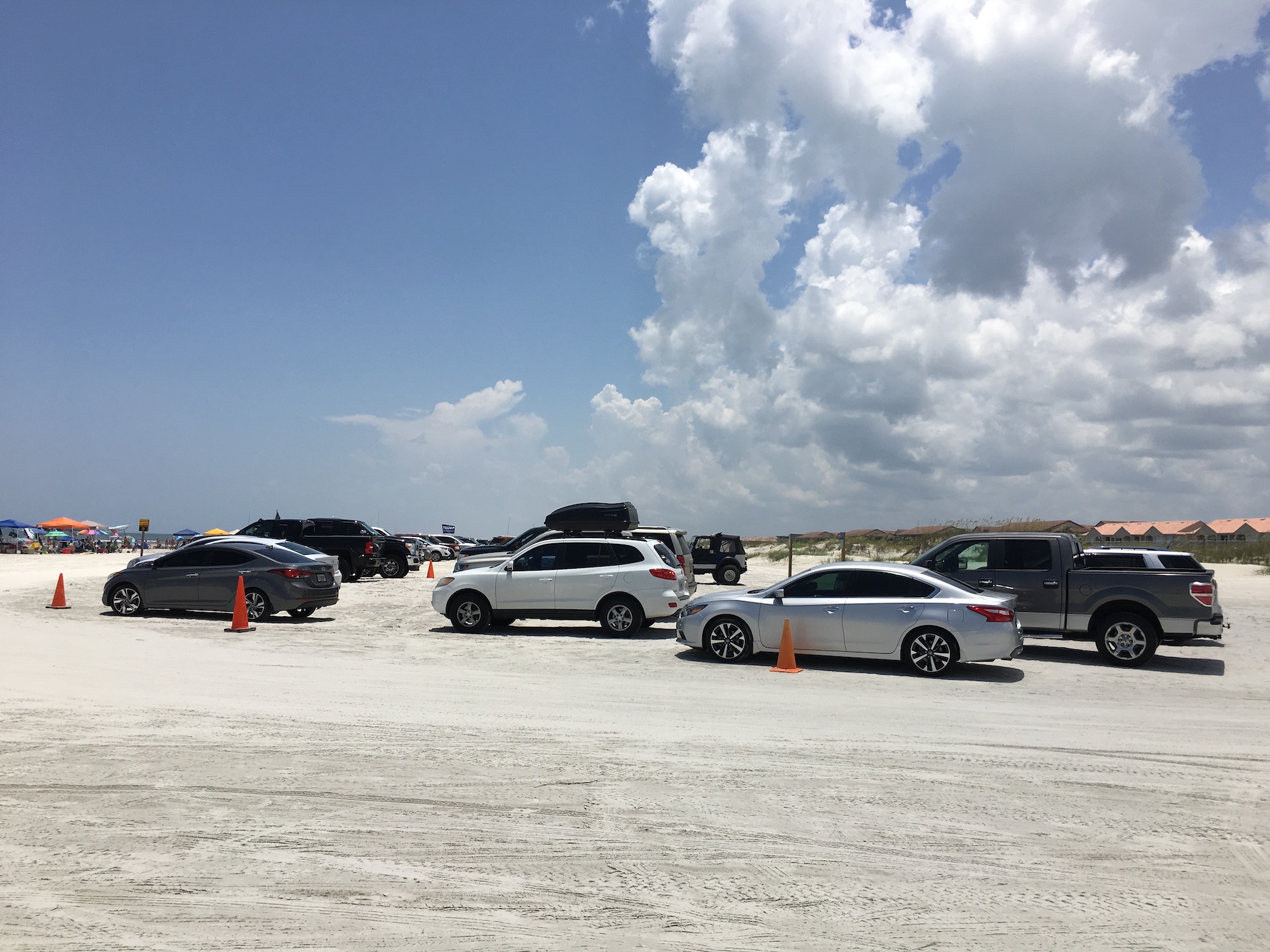 Disabled veterans get free annual pass access.
Other annual passes to beach driving areas of St. Johns County are available at $50 for county residents and $100 for nonresidents. Visitors who are disabled are charged $40 for the annual pass. 
Due to the coronavirus pandemic, St. Johns County officials are extending passes purchased by beachgoers in 2020. 
"All 2020 annual on-beach driving passes have been extended through the 2021 beach season," a St. Johns County news release said. "If you purchased a 2020 on-beach driving pass, please retain your sticker as they cannot be replaced."
In response to the new access openings for beach drivers, county officials said safety measures are increasing. Some increased lifeguard patrols started in March, and those numbers will increase to full deployments on Memorial Day weekend. For more information on beach access and driving conditions go to @SJCBeaches on Facebook and Twitter or download St. Johns County's Reach the Beach mobile application or call (904) 209-0331.
Crowley CFO
Jacksonville-based Crowley Maritime Corp. is promoting a key player within the company to handle finances.
This month, the logistics giant named Dan Warner as the chief financial officer. Part of Warner's new duties at Crowley will involve incorporating information technology and data analysis into its financial operations. Warner will also oversee the shipping company's treasury, tax, controllership, procurement, internal auditing and other financial planning operations.
Warner is a Cowley veteran who has served as the company's treasurer, senior vice president, and other positions since 2005. He began as a senior analyst for Crowley in 2001.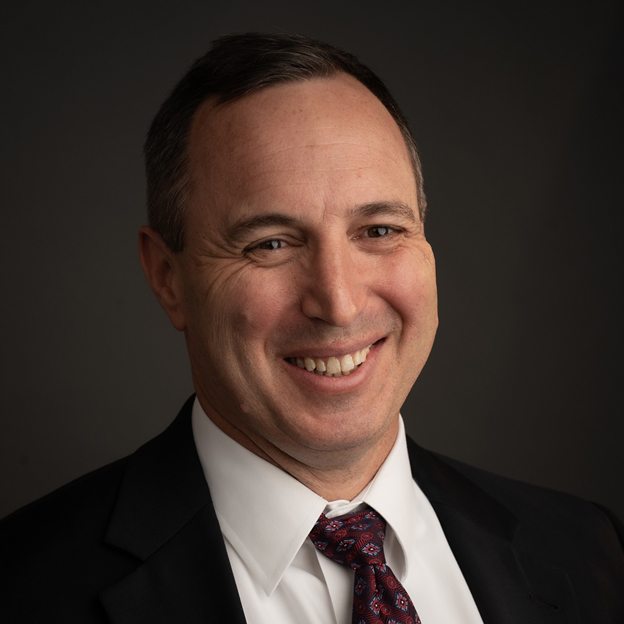 "Dan's leadership and achievements in finance over two decades have proven his ability to help lead our efforts to reach the company's strategic goals," said Crowley CEO and Chair Thomas Crowley. "The unified finance group will play a crucial role in supporting our growth, efficiency, and digital transformation by helping us enhance our financial management and capital funding objectives and strategies."
Before joining Crowley, Warner had a career in multiple finance-related positions at Citigroup in New York City.
Warner will handle many of the tasks previously covered by John Calvin, a controller and senior vice president for Crowley at its Jacksonville headquarters. Calvin is retiring from the company. 
Shaq attack
Shaquille O'Neal, former pro basketball player, current NBA analyst, and pitchman for auto insurance and all manner of things, will step into Jacksonville's squared circle for All Elite Wrestling.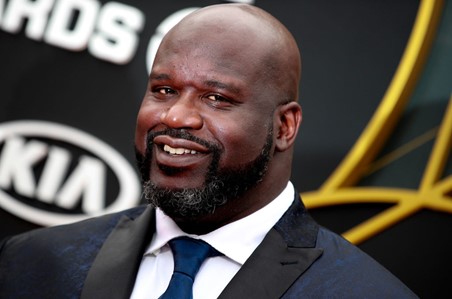 The match, according to News4Jax, airs Wednesday night.
"Shaq's a part [of] our family there on TNT, of course doing NBA basketball," AEW commentator Jim Ross said. "You find out that Shaq's a wrestling fan, then you find out that Shaq is kind of mentoring Jade Cargill."
Cargill, who will team with O'Neill in the televised mixed-tag tangle, has local ties: She played college basketball for Jacksonville University.
They will square off against Cody Rhodes and Red Velvet.
The action starts at 8 p.m. at Daily's Place and on the TNT Network.