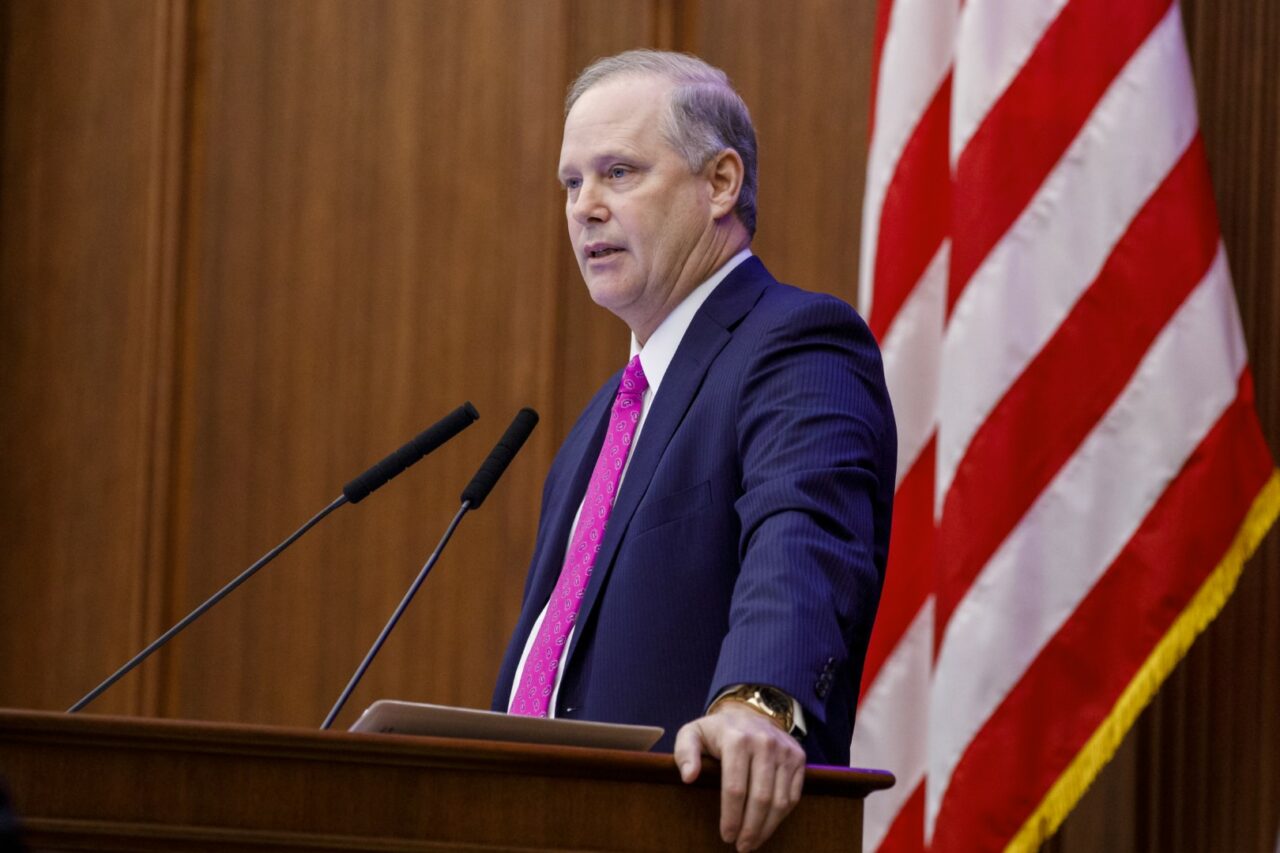 Now for something different: A political speech minus the snark and cheap shots.
The speech by Senate President Wilton Simpson Tuesday at the opening of the 2021 Legislative Session didn't have any snark. I triple-checked to make sure, but nope. There was no whining about anyone who might have different ideas on how to get things done.
Refreshing.
The Trilby Republican didn't take shots at the "radical" left. He didn't include slams at the media nor dire warnings that anyone who doesn't think like a Republican is a threat to the American way of life.
A leader gives that kind of speech — measured, compassionate, focused, and forward-thinking. He directed the speech at everyone, not just the Republican base.
Gov. Ron DeSantis and House Speaker Chris Sprowls gave kickoff speeches as well, and both men struck optimistic tones at times. DeSantis touted Florida's successes in school choice, environmental protection, and protecting seniors from COVID-19.
Sprowls noted cooperation, concern about rising sea levels, and, he said, "… for looking for solutions to the failures in Black maternal health care and for finding ways to right the wrongs in foster care."
Well done.
It would have been even better, though, if the Governor and Speaker left the cheap shots on the cutting room floor.
DeSantis referenced "the largely affluent Zoom class" for leading the charge on economic lockdowns.
Affluent Zoom class? Governor, this past year was one of Zoom and gloom. We all want something resembling normalcy. No one wants to stay in the Zoom where it happens forever, alright?
The Governor invoked the boogeyman with this shot: "We will not permit localities to jeopardize the safety of their citizens by indulging in the insane fantasy of defunding law enforcement."
Um, no one is defunding the police, OK? Just stop it!
Sprowls got in his jabs, too, taking a page from Donald Trump's "attack the messenger" playbook.
"A lot has been written and said about this Session that starts today. And much more will be written and said in the days and weeks to come. Most of it is nonsense. Nearly all of it is wrong," he said.
Sure, why wait actually to read the story when you can smear it now?
Now, consider the tone Simpson — a conservative's conservative, to be sure — struck with his words. It's also worth noting that traditionally the Senate leader's tone on these occasions is less strident than the House Speaker. Maybe it's something in the drinking water.
These days, though, we notice these differences even more. Simpson stuck to issues that affect both sides of the political spectrum and eschewed name-calling.
He sounded the alarm about Florida's under-funded state pension program. Hey, that's a big deal for retirees; but Simpson laid it out clearly. He also did it — this is important — without pointing fingers.
Identify the problem, and then find a solution.
"Our current retirees and every state employee should be very concerned. You will hear that Florida's pension plan is better than most. And it is. That's what every state always says right up until the time that they cannot pay the unfunded liability," he said.
"It is why we need to make changes now, but let me be clear, if you are a current employee in the system — your benefits will not change."
He didn't forget the average worker.
"I also hope in this year's budget we will make the statement that we want to restore the honor associated with our blue-collar workers," he said.
"We will do that by incentivizing students to enter into the high-wage and high-value jobs, regardless of whether or not those jobs require a university degree."
That was succinct, good policy, and it is bound to resonate across the state.
And how about this take on the $15 minimum wage? Republicans sometimes blame that movement on the radical left who, you know, want to make a halfway decent living. Anyone see the cost of rent lately?
Simpson sounds like he understands the need.
"The voters recently approved a constitutional amendment demanding us to raise the minimum wage — and they gave us a timeline to implement it. But just because they gave us the time doesn't mean we ought to take it," he said.
"I would like this year's budget to provide increases to our lowest-paid workers. It's one more way to honor these blue-collar workers who are laboring every day to provide for their families."
That attitude is one reason why Simpson is No. 3 on the Florida Politics list of the 25 most powerful Tampa Bay area politicians. Although it might be troubling to some that his House counterpart, Sprowls, landed in the No. 1 spot despite angry rhetoric.
And who knows? Once word gets around, Simpson might have carved out a niche as someone who believes uniting is better than dividing.