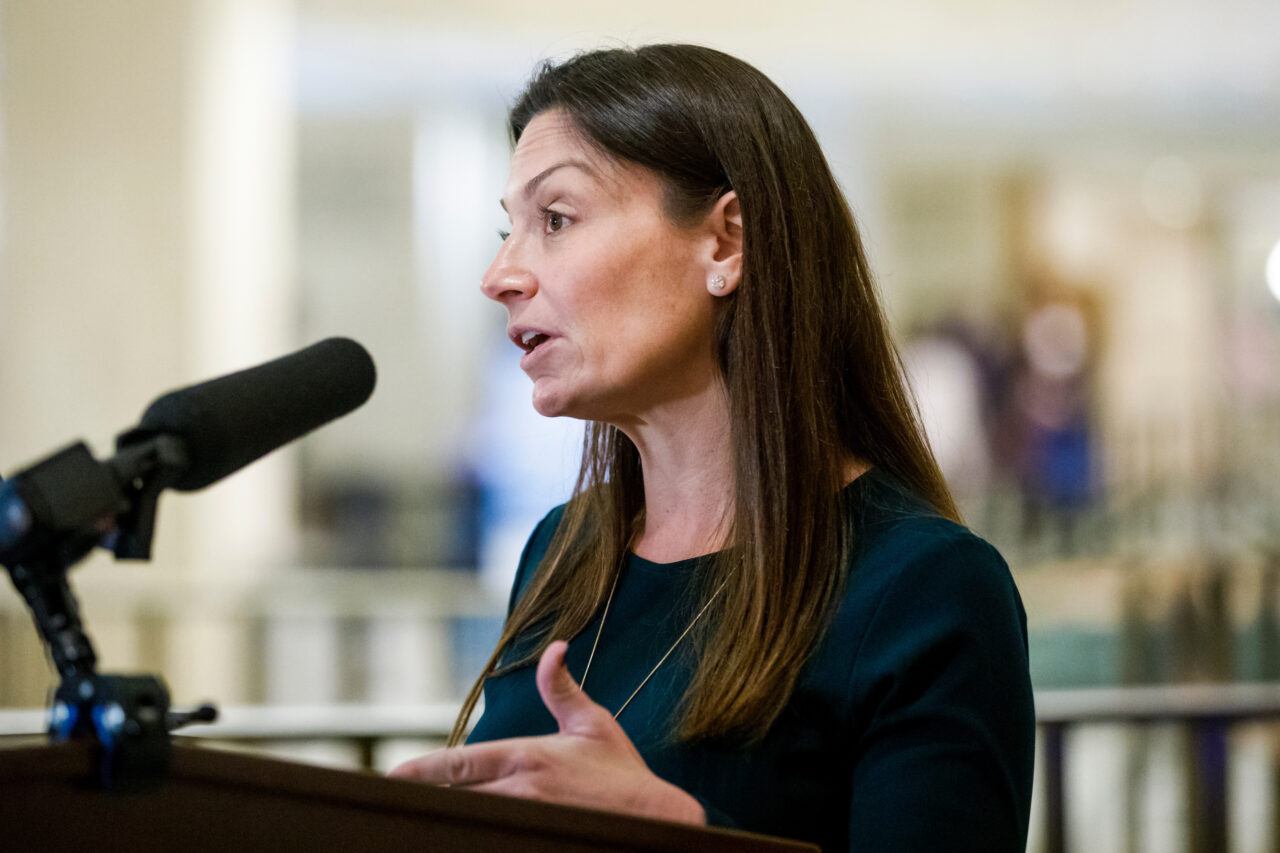 The Democrat said Ron DeSantis allowed inoculations to roll out with no plan.
Agriculture Commissioner Nikki Fried will meet with the FBI about concerns COVID-19 vaccines may be distributed in Florida based on favoritism.
"Considering the fact these life-altering, health-preventing vaccines are a public good, there should be equal opportunity and equal access, and we've seen that hasn't happened since day one," Fried said Thursday.
Fried held a press conference the day after the Miami Herald reported that all residents age 65 and older at the Ocean Reef Club in Key Largo received vaccines in January. That's the latest report implying that vaccine distributors worked through private partners to get shots to wealthy and politically connected individuals ahead of the broader public.
The implication was clear. Fried, Florida's only Democratic official, believes Gov. Ron DeSantis' administration has not been fair with making vaccines available to the public.
DeSantis notably addressed the Ocean Reef Club report at a press conference earlier in the morning, where he called the news report a "train wreck." Most important, he stressed, the vaccines made available to the Key Largo community came through a partnership with a local hospital, not through the state Department of Health or the Division of Emergency Management.
But DeSantis also stressed that he supports any outreach that results in vaccinating seniors vulnerable to the coronavirus.
"If you're 65 and up, I'm not worried about your income bracket, I'm worried about your age bracket," he said. "It's the age, not the income, that shows the risk."
Fried, though, disagreed and labeled special access to shots as "vaccine public corruption."
She said political favoritism has been apparent in a number of decisions, including an early partnership with Publix to distribute vaccines rather than making doses available through a variety of partners.
But she also criticized a complete lack of oversight, which she suggested undermines DeSantis' dodge that the state isn't making all decisions on where shots are administered.
"If we had a plan in place on day one, this would not have happened," she said.
Instead, she said DeSantis had routinely shifted plans and changed his mind frequently on where doses get distributed. Vaccines were first distributed through hospitals, then county health departments, Publix pharmacies, and later other pharmacies like Walgreens and CVS. Beyond that, community pods have been announced and run routinely with little public notice throughout the state.
Fried has already called for federal investigations of DeSantis' rollout of vaccines. She sent a letter requesting a congressional investigation after news broke that a pop-up site with 3,000 doses of vaccine was set up through Lakewood Ranch developer Rex Jensen and that shots were only made available to residents in two ZIP codes in the posh community.
Since details about the limited-access site in Lakewood Ranch became public, DeSantis' procedures for community outreach have come under increased scrutiny. The Sarasota Herald-Tribune has reported on Neal Communities developments in Sarasota and Charlotte counties where community pods served residents.
The Tampa Bay Times also posted an article questioning the selection of a community in Pinellas County receiving vaccines the day after the Lakewood Ranch pop-up clinic was announced. At that event, DeSantis discussed vaccines while surrounded by cheering seniors in line for shots.
It has also drawn national ridicule. The Daily Show edited a satirical video referencing Ron DeSantis' Club Vax. "Make the donations rain and cut to the front of the line to get vaccinated!" a narrator quips in that video.
But Meredith Beatrice, DeSantis' director of strategic initiatives, stressed on social media Thursday that not all of the pop-up clinics have been in wealthy neighborhoods. Sites have been facilitated through Black churches, synagogues, mosques and community centers in minority areas, many of that lean heavily Democratic.
"At the Governor's direction, Florida has worked with the faith-based community to administer vaccine at 59 sites in underserved communities across the state, administering more than 55,000 doses of COVID-19 vaccine," she tweeted.