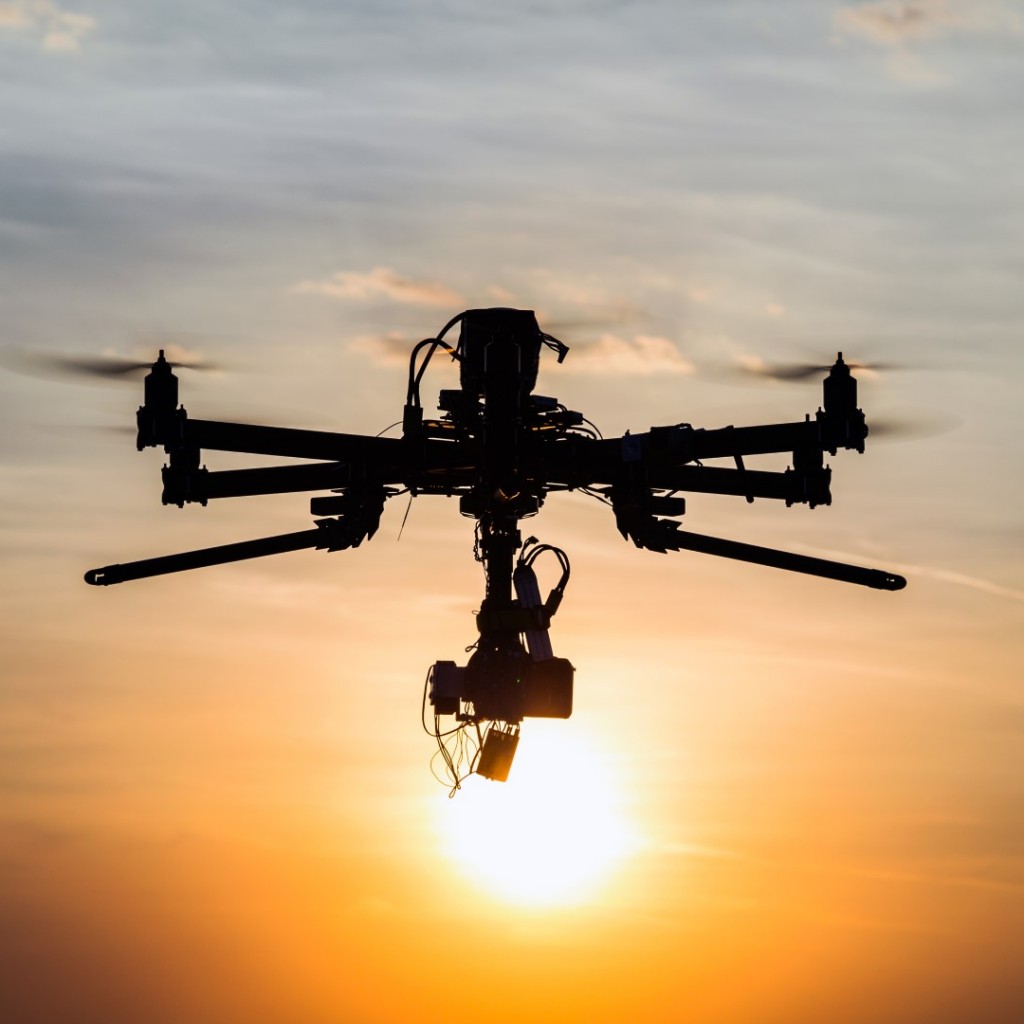 The bill passed unanimously.
A proposal that would allow law enforcement to use drones more regularly cleared its final committee on Thursday.
The Senate Rules Committee advanced SB 44 with a 16-0 vote. Sen. Tom Wright, a Volusia County Republican, is the bill sponsor.
Florida state law permits law enforcement to use drones under limited circumstances. According to statute, use is restricted to search warrants, prisoner escapes and "imminent loss of life" situations.
Wright's proposal, however, would broaden usage to include traffic management, evidence collection and crowd monitoring.
Fire departments could also utilize drones to survey fire, flood and natural disaster damage under the measure.
"It may be able to see something that you can't see from the ground," Wright said during a February committee hearing. "That might protect them and save their lives."
Proponents including police and sheriff associations contend that drones are safer, faster and more efficient than manned helicopters.
Wright, for example, told Florida Politics that the Volusia County Sheriff's Office owns more than 30 drones.
Those drones, he said, could be placed in patrol vehicles throughout the county.
"When something goes down, a trunk can be popped and that drone can be deployed literally within a matter of a minute or two," Wright said. "Whereas a helicopter… you're looking at probably a response time of anywhere between 18 to 20 minutes before that piece of equipment is actually airborne."
The bill's crowd monitoring provision was added to the proposal on Thursday via an amendment.
The addition allows law enforcement to monitor groups of 50 or more and requires authorities to establish regulating policies.
The amendment underscores the various privacy concerns shared by many.
"These are complicated issues that we need to watch very carefully over the next few years," Republican Sen. Jeff Brandes said. "As much as I believe law enforcement gets to utilize this type of technology, we need to be very careful as a Legislature how far we let this go."
Speaking to Florida Politics, the Florida ACLU said the legislation may create a slippery slope for civil rights.
"We have concerns regarding the unnecessary, significant risk to privacy and civil rights and civil liberties that this may open the door to," said Kara Gross, the Florida ACLU's legislative director.
Gross and the Florida ACLU added that they take issue with the bill's broad language, particularly around evidence collection and crime scenes.
She warned the legislation would "abolish" Florida's warrant requirements for drone use.
"There are no guard rails," Gross said. "There are no safeguards. It allows unfettered discretion for law enforcement to use drone technology to collect evidence."
Wright, however, contends that drones are no more invasive than helicopters.
"Out of the 67 counties, we only have 37 of them that have helicopters because they can't afford any type of aerial surveillance," Wright told members. "And of those 37 counties that do have helicopters, they can read your watch at 5,000 feet. And they are flying unrestricted throughout their county. This is not a bill intended to take anybody's personal rights."
Last Session, the Legislature passed a proposal permitting non-law enforcement employees of the Florida Fish and Wildlife Conservation Commission (FWC) to fly drones.
Today, FWC uses drones over swamps and other places where invasive species like pythons have proven problematic.
Wrights' proposal isn't the only measure that will test the Legislatures' position on drone use.
Filed by Hialeah Republican Sen. Manny Díaz and Pensacola Republican Rep. Alex Andrade, SB 518 and HB 433 would allow state and local governments to use drones to assess damage after natural disasters.
Those bills are slated for committee appearances.
If signed into law, Wright's proposal would take effect July 1.