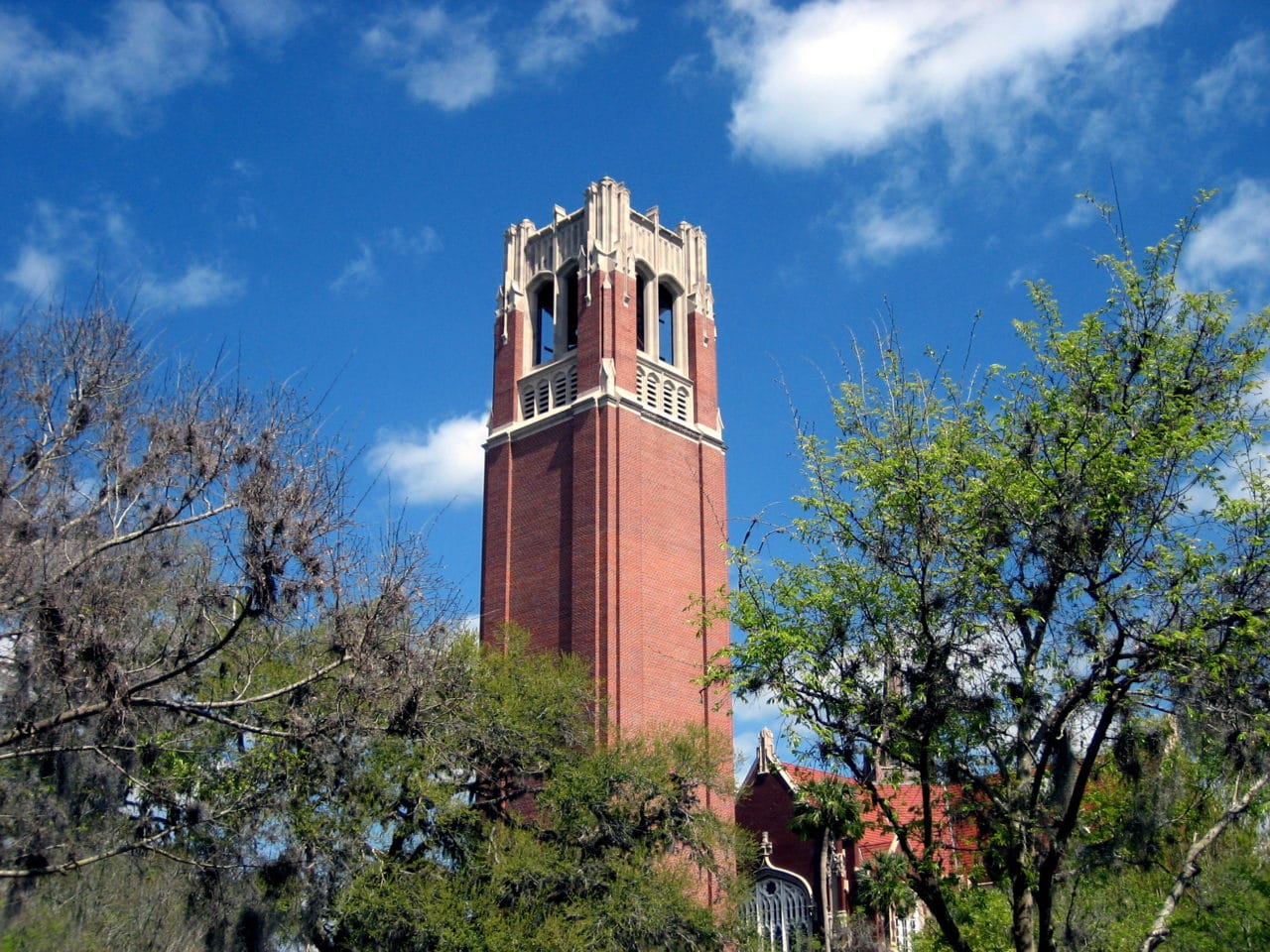 UF research expenditures totaled $942M last fiscal year.
Research spending at the state's flagship university grew 1.5% last year, hitting a record-high $942.2 million.
The University of Florida's response to NSF's Higher Education Research and Development Survey showed a $13.6 million increase in expenditures over the $928.6 million spent in the 2019 fiscal year even though the pandemic forced a two-month pause in most research.
"Despite the challenges of the pandemic during the final quarter of FY2020, UF researchers were able to post new records in research expenditures," said David Norton, UF's vice president for research. "This is a real testament to the commitment of UF's scientific community and to the professionals who manage the research enterprise, even as we continue to effectively address the risks presented by COVID-19."
Spending on projects supported by the federal government increased $9.3 million, or 2.4%, to $397.2 million. State and local expenditures were up 4% to $169.2 million.
"I applaud UF's exceptional faculty members for notching a new record in research spending, bringing us one step closer to our $1 billion goal," UF President Kent Fuchs said. "This testifies to faculty members' excellence and resilience — and the high regard for their work among federal agencies and other supporters of university research."
Life sciences research — including health and agriculture — held steady at $688.1 million.
The U.S. Department of Health and Human Services, including the National Institutes of Health, is UF's largest funding source, followed by the U.S. Department of Agriculture.
Engineering and computer sciences accounted for $132.1 million, while earth and physical sciences — such as geology, astronomy, chemistry and physics — and mathematics accounted for $45 million. Many of those programs are funded by the National Science Foundation.
Psychology, the social sciences and humanities accounted for the balance of the funding.
NSF collects expenditure data from universities around the country and compiles it into a report that will be released later this year. Last year, based on fiscal year 2019 data, UF ranked 16th among public universities in research expenditures.

UF highlighted some of the major research projects currently underway, including the 1Florida Alzheimer's Disease Research Center.
The center is a UF-organized consortium of leading research institutions aimed at making Alzheimer's and related dementias treatable, preventable and one day curable. Partners include the Mount Sinai Medical Center in Miami Beach, the University of Miami, Florida Atlantic University and Florida International University.
The group uses state-of-the-art and emerging techniques to evaluate people with and without memory disorders and other thinking problems in research studies as part of a nationwide network of Alzheimer's Disease Research Centers. The project is supported by the NIH National Institute on Aging.
At UF's Herbert Wertheim College of Engineering, researchers are training 100 teachers in 11 school districts around Florida to use sensors and probes to help students better understand core scientific concepts in STEM and empower them to pursue engineering careers. The project is supported by the U.S. Department of Education.
And at the UF/IFAS Tropical Research and Education Center in Homestead, UF is leading research on a pest that is threatening Florida's $100 million avocado industry. Laurel wilt disease can kill avocado trees in weeks. With support from the U.S. Department of Agriculture and the state, the center has been at the forefront of research to find pest management and eradication methods for the disease, focusing on both early detection and treatment.