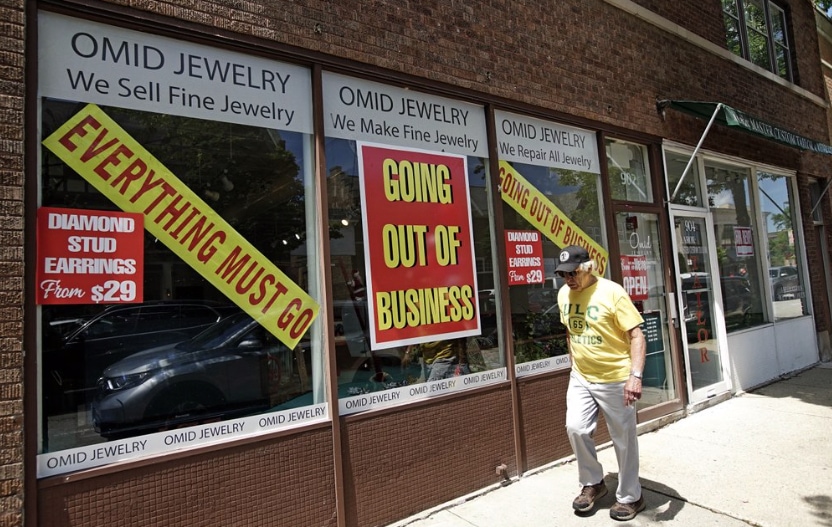 The protections are a Republican leadership priority.
The House on Friday passed a bill that would provide legal protections to Florida businesses facing COVID-19-related lawsuits.
The proposal, a Republican leadership priority, moves to the Senate after a 83-31 House vote.
Sponsored by Republican Rep. Lawrence McClure, the bill (HB 7) would shield businesses, schools, nonprofits and religious institutions who make a "good faith effort" to follow government health guidelines.
It would also require a plaintiff to prove with "clear and convincing evidence" that a defendant acted with "gross negligence."
Using a structured debate format, party floor managers called on select lawmakers to explain their case on the floor.
"Those of us in opposition simply feel a much more balanced approach is desperately needed for all of Florida," House Minority Co-Leader Evan Jenne said in his opening.
Rep. Carlos Guillermo Smith criticized a provision that would require plaintiffs to acquire a physician's affidavit that attests that the virus-related injury resulted from the defendant's conduct.
"What doctor is going to want to get involved in litigation under penalty of perjury," the Orlando Democrat asked on the House floor. "They're being asked to attest to non-medical findings.
Rep. Omari Hardy of West Palm Beach contended the bill provides no real relief to Florida's cash-strapped small businesses.
He noted the business protection bill stands as the second bill voted on in the House.
"This should not be our priority," Hardy said. "No one needs this bill. Our constituents don't need it. Workers don't need it. Small businesses don't need. I'd argue that even large corporations don't need it even though they want it."
Rep. Ben Diamond of Pinellas County argued the legislation falls short of reassuring the general public's safety amid the pandemic.
Diamond, a small business owner, proposed an amendment on Thursday that would've protected employees from termination if they contract COVID-19.
He also said the bill has "pretty clear" language issues, noting the physician affidavit provision.
Diamond on Thursday filed a separate amendment to remove the provision.
"None of the other states that have enacted legislation have done this," Diamon said. "I think we could accomplish our goal by taking this provision out of the bill."
Rep. Yvonne Hinson of Gainesville argued the bill takes protections too far.
She noted that Publix, who may enjoy the protections, barred employees from wearing masks during the pandemic's early stages.
"When I walk into a business and I see a large group of unmasked people, I can walk out. The employees cannot."
Later, Rep. Angie Nixon of Jacksonville noted that Publix is litigating the case of an elderly Miami employee who allegedly contracted the virus during his shift.
The 70-year-old, prohibited from wearing a mask at work, died with the virus.
Democratic lawmakers also lamented the legislation's lack of employee protections and said they fear the protections will incentivize businesses to relax health precautions.
Republicans, meanwhile, mounted their own case.
"The Florida house remains dedicated to protecting people and we're achieving that exactly by shielding, hard-working entrepreneurs from lawsuits that can put them and their business out of business," House Speaker Chris Sprowls told reporters after the floor session.
Naples Rep. Bob Rommel argued businesses need reassurance.
He warned that "bad actors" pose a threat to everyone.
"If businesses fail, your families will fail, your constituents will fail and the State of Florida will fail," Rommel said.
Notably, proponents conceded that there are likely fewer than 100 COVID-19-related lawsuits in Florida.
They argue, however, that a wave of frivolous litigation is on the horizon.
"If you want to have a job to go to, responsible businesses have to be able to reopen safely without fear of getting sued," Ormond Beach Rep. Tom Leek said.
The bill's passage comes after Republican-leadership including Gov. Ron DeSantis championed the proposal and motored it through the committee process.
Early Monday, legislation to protect consumers against fraud and scams during the COVID-19 pandemic became the first bill to pass the House in the 2021 Legislative Session.
The bill (HB 9) is also a Republican leadership priority. Land O' Lakes Republican Rep. Ardian Zika is the bill sponsor.
Both bills now move to the Republican-controlled Senate.