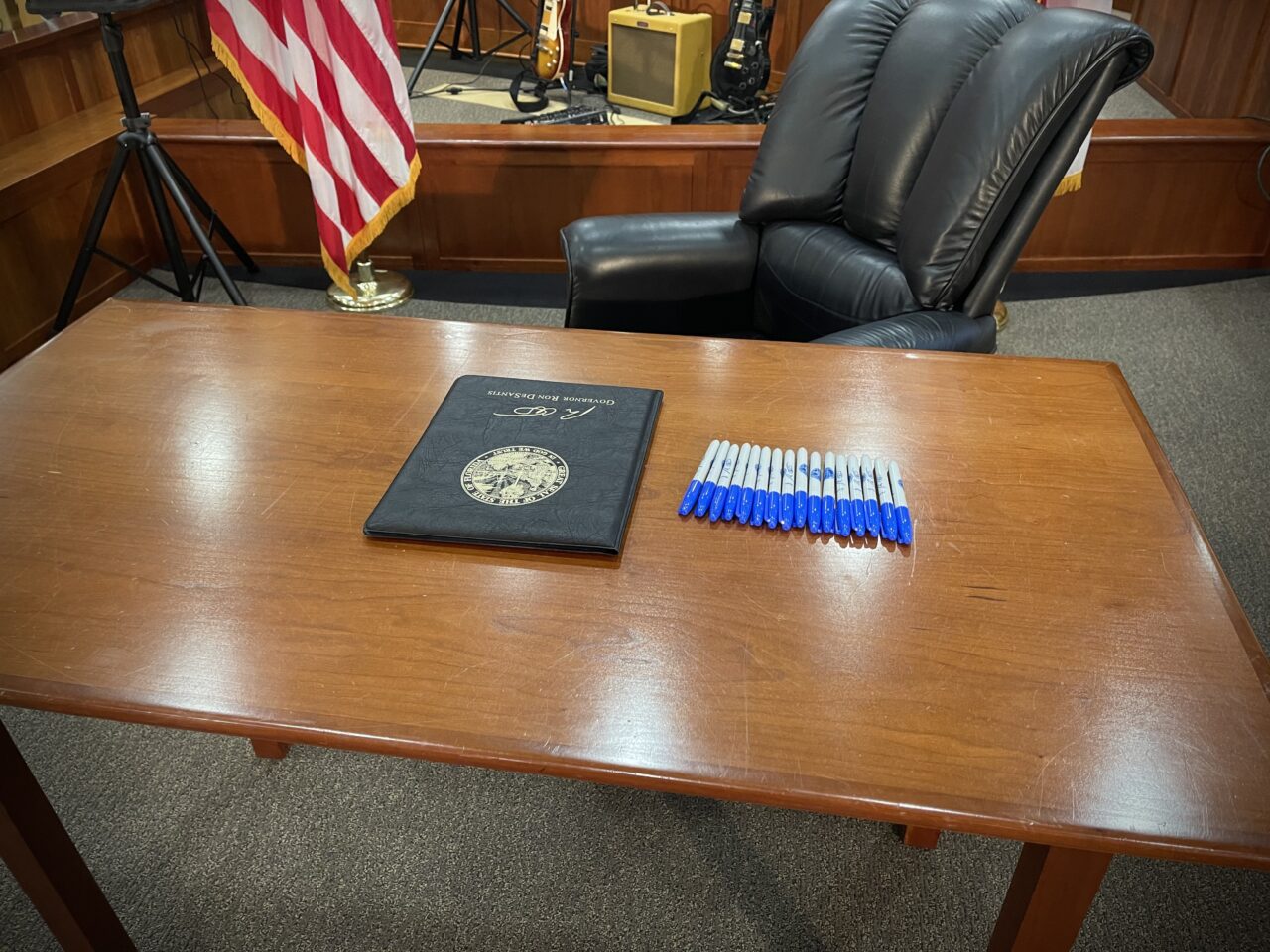 Florida's business groups are happy.
The COVID-19 liability bill is proving to be a shiny trophy for both the Legislature and the Governor. On Monday, it became the first piece of legislation this Session to be signed into law by Gov. Ron DeSantis.
Florida Chamber of Commerce CEO Mark Wilson praised the Governor for his leadership on the issue.
"The Florida Chamber thanks Governor DeSantis for his leadership in protecting Florida's business community and appreciates the priority that has been placed on these protections for Florida's job creators. COVID-19 lability protections for Florida's job creators has been a top priority for the Florida Chamber since day one of the global pandemic. With today's signing of SB 72 by Governor DeSantis, Florida's businesses and health care facilities who continue to do their best to keep employees, customers and patients safe will no longer have to fear frivolous lawsuits as they continue relaunching Florida's economy," Wilson said.
LeadingAge Florida, a group that represents health care providers for seniors, released a statement applauding the bill.
"Frivolous lawsuits don't improve care. They simply malign the tireless work of those who care for Florida's most vulnerable and drain already scarce resources in the process," the statement, attributed to LeadingAge President and CEO Steve Bahmer read in part.
The COVID-19 liability bill was merged with a bill that raises the standard to sue nursing homes over COVID-19 issues.
Florida's Chief Financial Officer Jimmy Patronis tweeted his approval.
Proud to stand with @GovRonDeSantis as he signed #COVID19 liability protections into law. This is a HUGE WIN for our state & thanks to @ChrisSprowls, @WiltonSimpson, @JeffreyBrandes, @RepMcClure & @ColleenLBurton for passing these protections! https://t.co/fw5gFnbp3n #FlaPol pic.twitter.com/YjE3j8iWuN

— Jimmy Patronis (@JimmyPatronis) March 29, 2021
Florida TaxWatch, a non-profit government watchdog group, praised the legislation but still wants "bad faith" actors to be held accountable.
President and CEO Dominic M. Calabro said in a statement, "As Florida moves forward under this legislation, it is important to make sure that those acting in 'bad faith' are held accountable for their negligence while ensuring that those who contract COVID-19 because of the gross negligence of others can recover for their injuries. We must ensure that good actors are protected and bad actors are punished."
The Florida Council of 100 weighed in favorably, praising the "clarity" the new law brings. The group is nonpartisan organization of business leaders that aims to promote economic growth in Florida.
In a statement Chair Syd Kitson said, "This law provides clarity to employers, health care providers, customers and patients  on the needed legal protections during this pandemic. The Florida Council of 100 thanks the Governor, the Speaker and the Senate President for listening to the needs of the state's businesses and frontline health care workers."
The passage of the COVID-19 liability bill was a top priority for the Florida Restaurant and Lodging Association (FRLA), which represents 10,000 members in the state's restaurant and hospitality industry.
"Our hotels, restaurants, and suppliers join other businesses across Florida in breathing a collective sigh of relief that they can continue to safely operate and welcome their guests without fear of nuisance litigation," Carol Dover, President and CEO of the FRLA, said.
National Federation of Independent Businesses (NFIB), and advocacy organization for small businesses said the cost of COVID lawsuits could ruin a small business.
"Florida's small businesses are focused on protecting their customers and employees and getting through this economic crisis. The cost of defending themselves against just one COVID-19 lawsuit could put them out of business for good," Bill Herrle, NFIB State Director, said.
The Florida Retail Federation, a statewide trade association representing retailers, thanked the Governor for signing the bill and gave a shoutout to specific legislators who sponsored the legislation, Sen. Jeff Brandes and Rep. Lawrence McClure.
"With this bill signed into law, Florida retailers have the liability protection they deserve. We appreciate the leadership of Sen. Brandes and Rep. McClure for championing this key legislation," Scott Shalley, president and CEO of the Florida Retail Federation, said.
The American Property Casualty Insurance Association (APCIA) issued a statement praising the Governor.
"The Governor has shown tremendous leadership on this issue and has been a strong advocate on the need for legislation to protect Florida businesses and health care providers from frivolous COVID-related litigation. With the Governor's signing today, Florida joins many other states across the country that have implemented similar protections," Logan McFaddin, assistant vice president of state government relations of APCIA said.