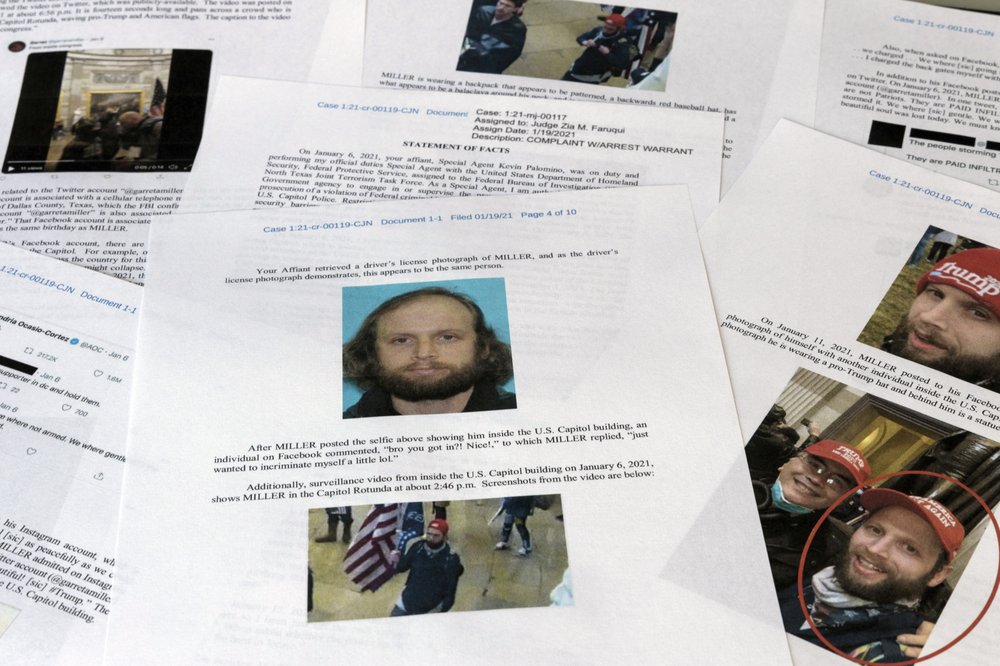 More than 300 people are facing federal charges in connection with the siege.
Garret Miller didn't speak to the law enforcement officers who arrested him on charges he stormed the U.S. Capitol in January, but the T-shirt he was wearing at his Dallas home that day sent a clear and possibly incriminating message.
Miller's shirt had a photograph of former President Donald Trump, and it said "Take America Back" and "I Was There, Washington D.C., January 6, 2021," federal prosecutors noted in a court filing Monday.
Prosecutors are urging a judge to keep Miller jailed while he awaits trial on charges stemming from the Jan. 6 riots in the nation's capital.
On a recorded call immediately after his arrest, Miller told his mother, "I don't feel that I've done anything wrong and now I'm being locked up," according to prosecutors.