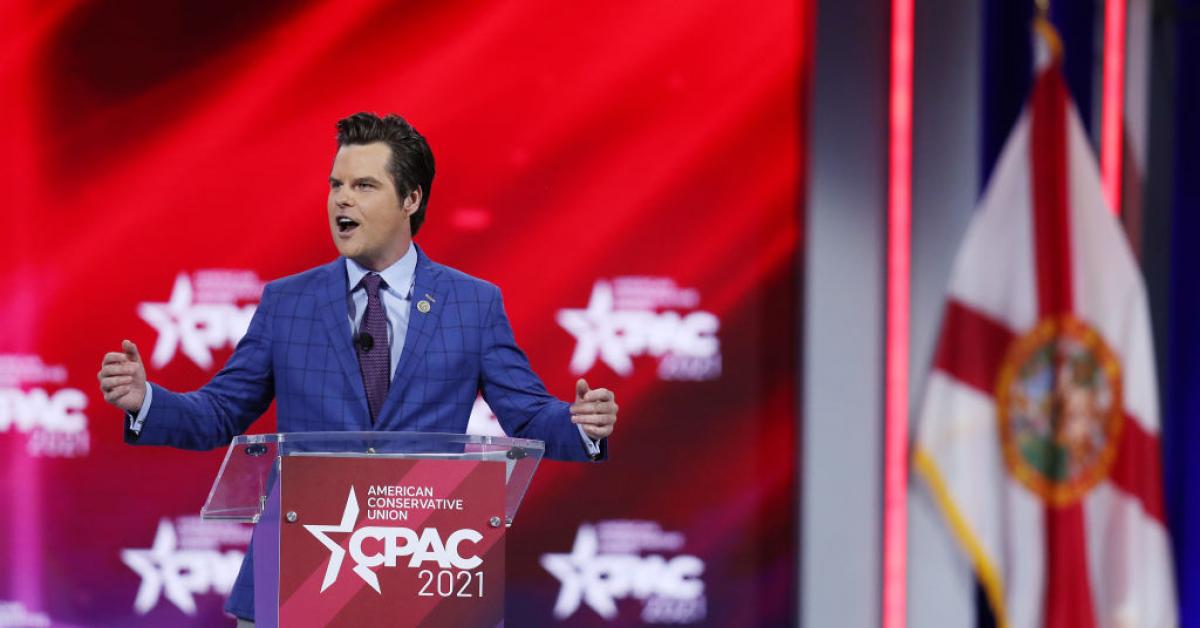 Will the Congressman survive the scandal?
An embattled Panhandle Congressman is expected, at least by some, to be on his way out of the House next month.
The proposition of whether Rep. Matt Gaetz resigns by May 1 is currently live on the PredictIt platform, where forecasters increasingly are warming to the proposition that his days are numbered.
At this writing, a Yes proposition is valued at 28-cents. A No stands at 73-cents. This nascent market has been a volatile one, meanwhile. As an email from PredictIt notes, "the market was at 20-cents as of 12 p.m. EDT today, but this is an ongoing story that doesn't seem to be getting better for Gaetz."
A season of peripatetic narratives continues for the 38-year-old Republican, as scandal swirls.
The Congressman currently is being probed for a sexual relationship with a 17-year-old, according to The New York Times. Gaetz has denied allegations, and has suggested that he is the target of an extortion campaign.
Even before the blockbuster reporting broke, however, the Congressman was making news for saying he didn't intend to be in Congress much longer, with hints of potential career changes floated.
Earlier Tuesday, the Axios website reported that Gaetz was looking at a TV gig with the up and coming conservative Newsmax cable network.
Axios cited "three sources with direct knowledge of the talks," with one describing "early conversations." However, none of those sources seemed to hint at the drama unfolding far away from the klieg lights of the Newsmax studio.
The Congressman also seems to have floated a trial balloon for a Cabinet run, in the process of shooting down another one saying he might want to challenge a sitting Senator in a statewide Republican primary.
"I have no interest in running against Marco Rubio for the US Senate," Gaetz tweeted earlier this year. "In 2022, the only statewide position I would consider running for in the current political climate is Commissioner of Agriculture." That post is currently held by Nikki Fried, Florida's only statewide elected Democrat.