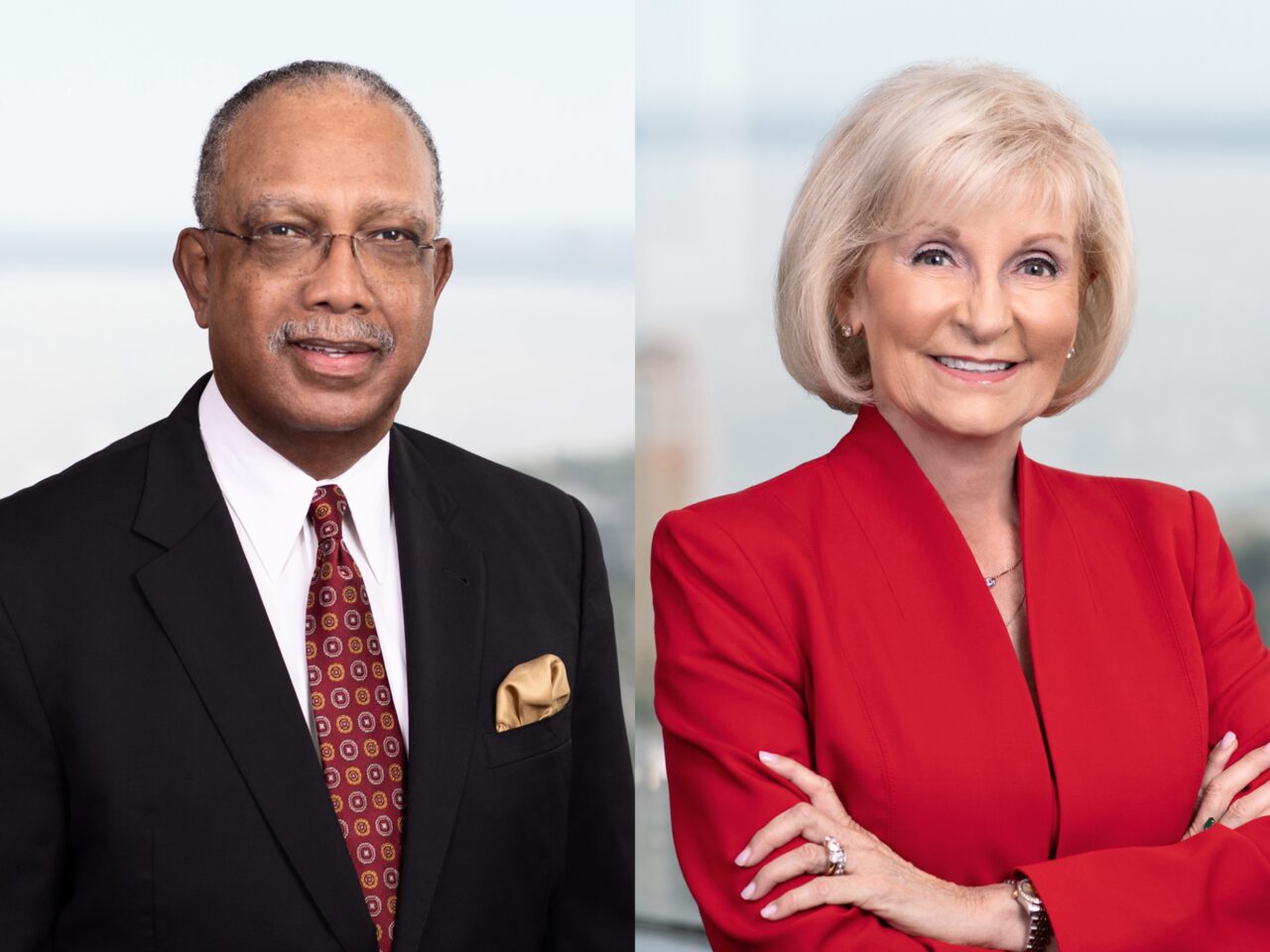 Both served on the Hillsborough County Commissioner until last year.
Former Hillsborough County Commissioners Les Miller and Sandra Murman are joining Shumaker Advisors Florida, the lobbying firm announced Wednesday.
In addition to serving on the Commission, Miller and Murman worked in the Legislature.
The duo will join the firm's team as principals, a position also held by former U.S. Rep. David Jolly, who is the company's Eecutive Vice President.
"Les and Sandy's insight and experience solving problems at every level will not only benefit our clients, it will continue to make our Tampa Bay region a fantastic place to live and work," Shumaker Advisors Florida President and CEO Ron Christaldi said in a statement. "These two tremendous leaders have demonstrated an extraordinary ability to work in a bipartisan manner to better our community and tackle the toughest and most complex issues."
Miller retired from the Hillsborough County Commission in 2020. He served as the board's chair three times.
The Tampa Bay Democrat also served as a state Senator from 2000 to 2006 and as a state Representative in 1992. He made history as the first to serve as Democratic Leader in both the Florida House and Senate. Before his time in Tallahassee, he served on the Tampa City Council.
"My life has been one of service to my community and the Tampa Bay region and I am grateful for the opportunity to continue that service," Miller said in a statement. "I am looking forward to utilizing my experience and longstanding community relationships to further a wide array of projects with the Shumaker team."
Murman, a Republican, served on the County Commission the same period as Miller, including twice as chair. Murman ran unsuccessfully against fellow Commissioner Pat Kemp in 2020 after being term-limited out of her District 1 seat.
Before joining the Commission, Murman served eight years in the Florida House, where she was the first Republican woman to hold the position of Speaker Pro-Tempore.
"I'm thrilled to be joining the incredible team at Shumaker and to begin the work of helping clients throughout the region with priorities that will surely move our community forward," Murman said in a statement. "It's a wonderful opportunity and I can't wait to get started."
Shumaker Advisors Florida is a wholly owned subsidiary of Tampa Bay's largest law firm, Shumaker. The firm's clients in Tallahassee include mental health facilities, Sykes Enterprises, Hillsborough public schools and others.