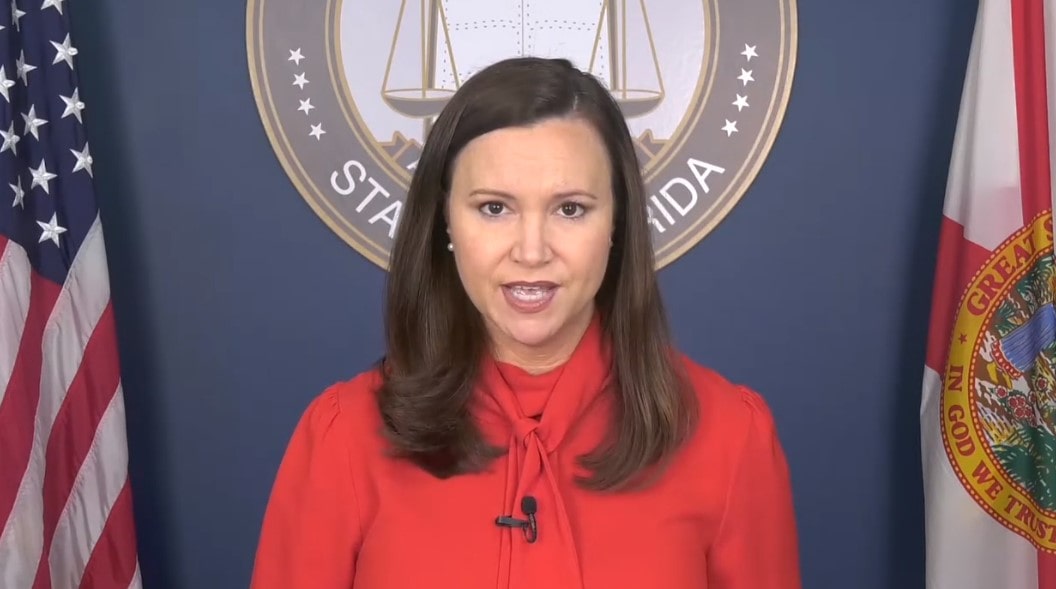 Moody calls the ban a 'power grab.'
Attorney General Ashley Moody has joined 12 other Republican Attorneys General in suing the Joe Biden administration to strike down a provision in the $1.9 trillion American Rescue Plan Act that would stop states from using the funding to offset tax cuts.
The provision presumably thwarts Florida Republicans' plans to use some of the state's estimated $10 billion in COVID-19 relief money to ease the unemployment tax burden on employers.
"The federal government is trying to tell Florida we cannot lower your taxes. This is simply outrageous and a gross power grab by our federal government," Moody declared in a news release.
Moody and the other Republican Attorneys General filed their lawsuit Wednesday in U.S. District Court for the Northern District of Alabama.
The suit charges that the key provision in the COVID-19 relief act represents "one of the most egregious power grabs by the federal government in the history of the United States."
If states cannot decide on their own whether to spend the federal relief money or to simply use it to offer tax relief, then the states "must either relinquish control over a core function of their inherent sovereign powers, or else, in the midst of a deadly and destructive pandemic, forfeit massive and much-needed aid that represents approximately 25% of Plaintiff States' respective annual general budgets," the suit charges.
Moody contended the bill is trying to tell Florida it cannot lower taxes.
"We do not need Washington, D.C., politicians further meddling in Florida's tax policy and prohibiting our leaders from taking action in the best interest of our citizens. As Florida's Attorney General, it is my duty to stand up for our state's rights and the sovereignty of the Florida Legislature," Moody said in the news release. "That is why I am joining Attorneys General from across the country in taking legal action against the Biden administration to end this heavy-handed federal overreach."
Gov. Ron DeSantis has indicated he is deferring to the Legislature to decide how to spend Florida's share, but the provision puts a cramp in Republicans' plans to use some of the money to replenish Florida's unemployment trust fund to ease the potential tax burden on employers.
The lawsuit is against the U.S. Department of the Treasury, Secretary Janet Yellen and the department's Acting Inspector General Richard K. Delmar.
The lawsuit sets forth charges of unconstitutional exercise of federal power, specifically violations of the 10th Amendment, the conditional spending doctrine and the anti-commandeering doctrine.
The Attorneys General seek a court order that prohibits enforcement of the federal tax mandate and declares it unconstitutional.
Florida joined the lawsuit, led by Alabama, Arkansas and West Virginia, with support from Alaska, Iowa, Kansas, Montana, New Hampshire, Oklahoma, South Carolina, South Dakota and Utah.