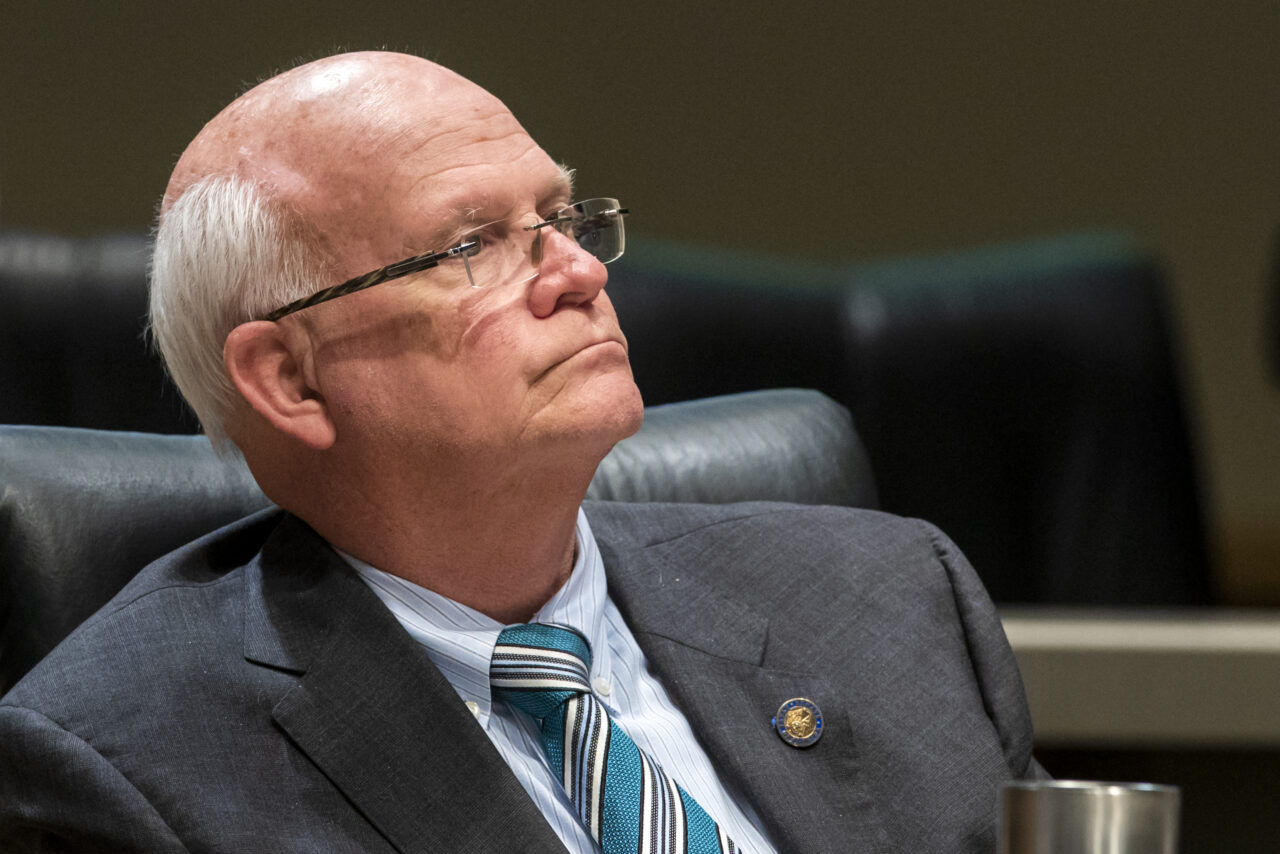 After several fundamental changes, the bill now moves to the Senate floor.
After undergoing some major modifications, Sen. Dennis Baxley's proposal to remodel Florida's Bright Futures Scholarship program cleared its final committee stop Wednesday.
The Senate Appropriations Committee OK'd the measure (SB 86) with an 11-8 vote. The bill now awaits full Senate consideration.
Initially, Baxley's proposal aimed to steer students toward degrees with more promising job prospects by denying or reducing scholarship funding for programs deemed less fruitful.
But amid ongoing backlash from Democrats and students, Baxley removed the provision, no longer requiring the Board of Governors and State Board of Education to create and publish a list of ineligible majors.
The bill now mandates schools to place a hold on a student's account until they receive career readiness training and affirm they learned about the financials of their career.
Baxley has repeatedly said the bill is intended to "merge the world of work" and the "world of college"
"Whatever those potentials are in their mind, this is going to make it a win-win," Baxley said. "You'll have real data of what real graduates did that came through different programs and how it turned out for them financially."
Baxley's amendment also removed a provision that would have reduced scholarship hours based upon the number of acceleration credits (such as advanced placement courses) a student took in high school.
There are, however, several key provisions that remain in the bill.
Most notably, the bill would undo the merit-based scholarship's 75% or 100% tuition and fee benefit. Instead, the bill proposes roping the scholarship funding to a number determined within the state budget.
Additionally, the Board of Governors would be required to publish data on degree fields, such as salary averages and the typical amount of student loan debt incurred.
"I'm concerned at the end that it may have a cost to our students," Democratic Sen. Linda Stewart of Orlando said about roping the scholarship to the budget. "They'll have to go out and get grants because of a legislative decision down the road."
Republicans, including Sen. Jeff Brandes of St. Petersburg, meanwhile, repeatedly stressed that Bright Futures will remain "status-quo."
"I think it needs to be very clear that this bill is radically different than the bill that it started as," Brandes said.
Notably, Baxley's amendment comes after Gov. Ron DeSantis signled support for the scholarship.
"I think Bright Futures is something that Florida families have relied upon," DeSantis said at a Naples press conference. "It's something that I support. I fully funded it in my budget, and we hope the Legislature follows suit on that as well."
If signed into law, the bill would take effect July 1.
The bill is without a House companion.