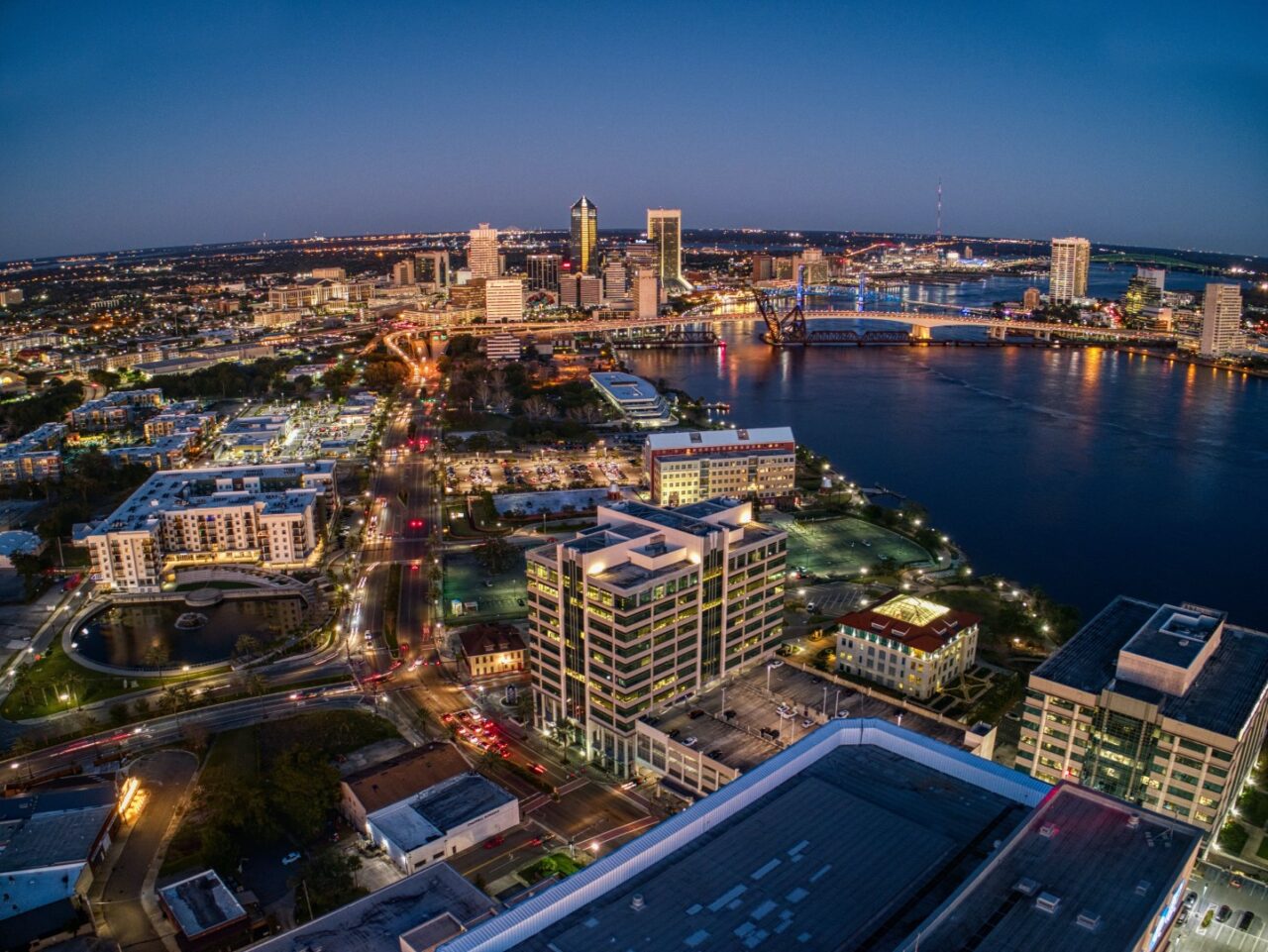 A keyword for the new normal — partnership.
The new normal 
Monday brought good news to Jacksonville renters who have suffered economic hardships from COVID-19 and its myriad downstream effects, in the form of $29 million for the Emergency Rental Program. That money will defray up to a year of rent costs and three months of utility payments for those who lost income because of the virus and fall below 80% of the county's median income. Tuesday brought a few million dollars of good news for a parallel program for mortgage holders likewise impacted by COVID-19.
Federal relief tail winds — and good news elsewhere, also include the area's jobless numbers. The region sits at 3.7%, below the state level. Duval lags just a bit, at 4.2%. But the stimulus came (and will continue to come) from a Joe Biden administration that has both the political will and means to expand government.
And there will be profound effects.
The more stimulus, the deeper those effects will be for cities like Jacksonville.
Biden's "Build Back Better" package will likely come with a substantial tax hike, as The Associated Press reports. Perhaps as much as $3 trillion. But for Duval County and other urban counties with legacy costs and infrastructure in need of major updates, the price may be worth it.
When Mayor Lenny Curry greeted Vice President Kamala Harris during her visit in March, the message was COVID-19 relief in the near-term. But in the longer-term, the message is partnership, a bipartisan collaboration of the sort that Curry, partisan by nature, has proved able to pull off at times in his tenure.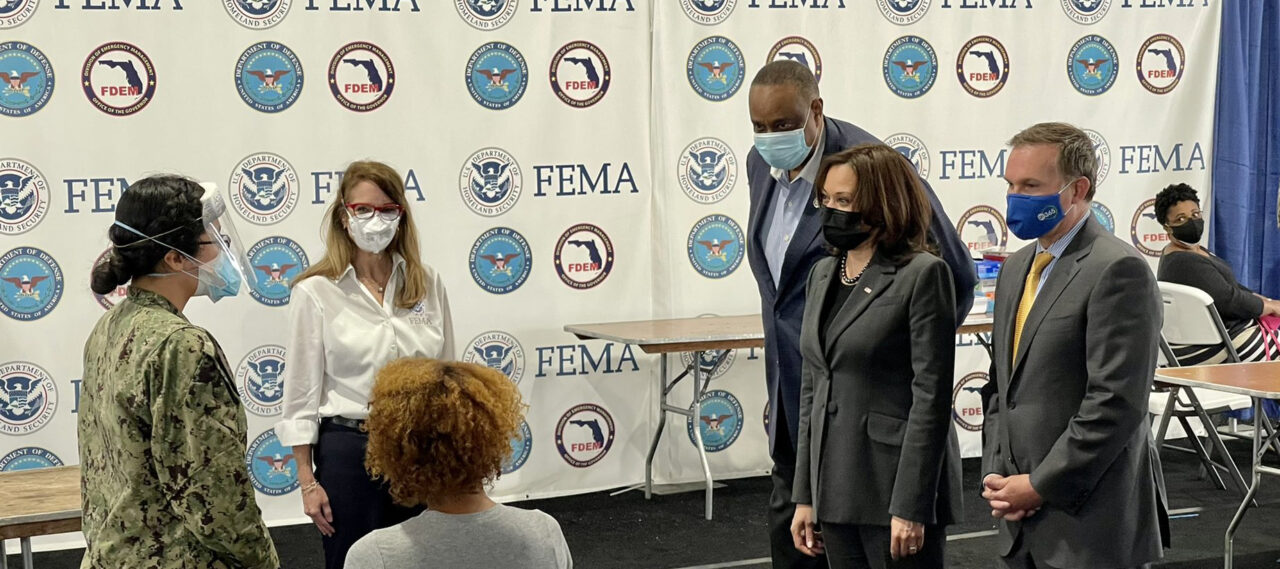 Republicans in D.C. won't have real power again until at least January 2023 (and perhaps beyond). Curry, during the Trump era, was able to present as that rarity: a fiscally-conservative big-city Mayor, a persona that was especially useful during the push in 2015 and 2016 to sell pension reform on the state, then local, level.
Florida, of course, is a different animal. Right now, it's Gov. Ron DeSantis' state. But when Curry met VP Harris at the airport, Agriculture Commissioner Nikki Fried was right there with him, an unusual pairing, to say the least, at least until 2021.
Curry's most recent evolution seems to suggest that he knows the era of big government conservatism isn't going away, not in the near-term and perhaps not ever. When he tweets "Evolve," he, in fact, is pointing to his own evolution.
Rood awakening
Sen. Marco Rubio highlighted his support of school choice in a Jacksonville stop Monday. And, as the real estate saying goes, it was all about "location, location, location."
The Senator, running for reelection next year, was at the Jacksonville Classical Academy, a regular stop for Republican politicos, with Gov. Ron DeSantis visiting last year.
In Jacksonville today visited Jacksonville Classical Academy,a trailblazing tuition-free public charter school

And after a pandemic delay finally visited Rethreaded,which employs human trafficking survivors,to finally bring them their Small Business of the Week award#Sayfie https://t.co/PEKcQccUwo pic.twitter.com/3HuIhXJf43

— Marco Rubio (@marcorubio) March 29, 2021
Why do the pols pick JCA for these showcases? The man behind the school has something to do with it.
Ambassador John Rood, one of the most reliable GOP donors in Northeast Florida, presents an especial draw. Democrats make their pilgrimages, too.
Of course, Rubio's commitment to school choice was never in doubt, offering on-brand quotes to a local station that got the press advisory.
"Look, I'm a big believer in school choice, and, in particular, the charter school, because it allows for innovation," Rubio told News4Jax. "It allows for trying new things and new learning environments."
They may be new learning environments, but there are familiar names behind them.
Miller moves
A tenured city of Jacksonville employee is moving on.
The Jacksonville Daily Record reports that Carla Miller is leaving the city's Office of Ethics and retiring.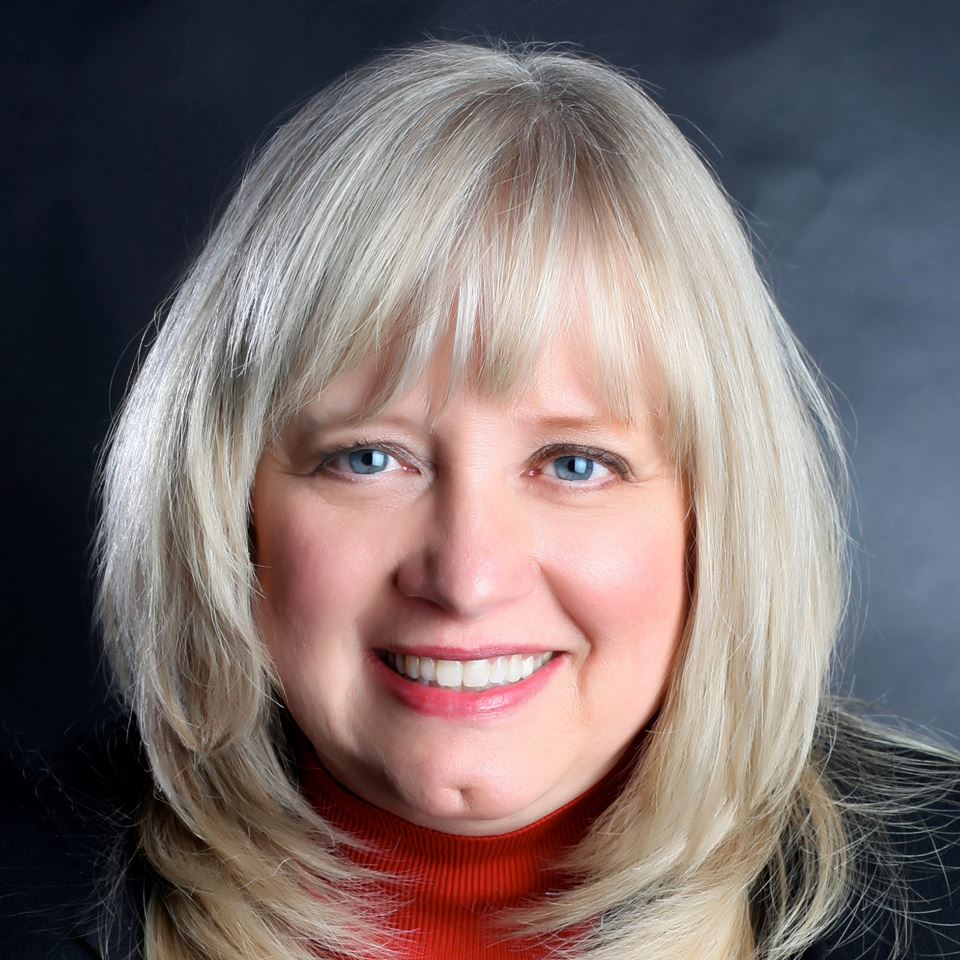 "It's a good time to make sure a succession plan is in place. I think the office is ready to expand, and I'll do anything I can to help. I won't be knitting or playing bingo," the 70-year-old Miller said.
Miller offered quiet checks and balances in recent years, as politics consumed City Hall during much of Curry's tenure as Mayor. The JEA sale push was an especial concern of hers.
Miller recommends an in-house replacement, current deputy Kirby Oberdorfer.
"Kirby has trained with me for five years to learn the many intricacies of the position. More importantly, as a former member and Chair of the Ethics Commission, she has the passion to continue the work of the office," she wrote in a recommendation letter to the Ethics Commission.
Ooooh that smell
There is a major problem — with no end in sight.
From Murray Hill to Riverside to Avondale to Fairfax, the air smells of chemicals and toxins when the wind blows just right. And figuring out what's causing it, never mind stopping it, has become a frustratingly long-standing issue.
First Coast News was online late last week for a tendentious town hall where representatives of a fragrance company and locals exchanged claims and counterclaims about where the funk was originating. Locals blame the International Flavors and Fragrances facility on Lane Avenue. The company says it could be other businesses or maybe even a Jacksonville wastewater lift station.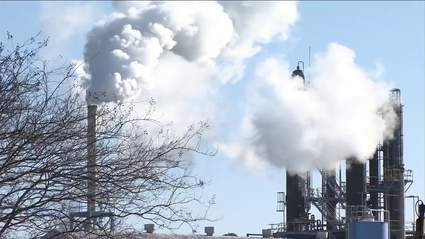 The Florida Department of Environmental Protection is aware of the issue, but a resolution doesn't seem forthcoming. FCN reports that the Jacksonville City Council may consider a yearlong study that could start this summer.
Bad look
Jacksonville again is national news — for wrong reasons.
A write-up in The Root spotlights a group of White Boomers objecting to an event Wednesday evening promoting a book and hoping to start a dialogue on racism.
Seventeen-year-old Taylor Richardson organized a virtual chat with author Frederick Joseph to discuss his book "The Black Friend."
The event was free, the platform virtual, and the books are in Jacksonville libraries.
She didn't count on pushback that manifested in a major league way at last week's City Council meeting. The Root author examining the scene was shocked, as his Instagram featuring a rant from a regular public commenter indicates.
Joseph? Not so much.
"It wasn't surprising," Joseph told The Root. "I get death threats and things like that on a regular basis. I think what was surprising in seeing it, um, was that it was done in this space of criticizing a child, really. I mean, Taylor is 16- or 17-years-old, but, for all intents and purposes, she's still a child. But people are so entitled in their white supremacy and conditioning within white supremacy that they don't even see her youth as being something that they should consider. Or her safety, quite frankly."
Cultural Center chief
The Cultural Council of Greater Jacksonville has a new executive director, and it's a move up from a temporary position to the permanent leader for Diana Donovan.
Donovan was appointed interim director of the organization in September. She had served on the board of directors for the Cultural Council before that. But Donovan's leadership in the interim position was working out so well; the organization decided to make the post permanent for her.
"Since joining as interim executive director, Diana's strategic, innovative, and collaborative leadership has made a deep and lasting impact on our organization," said Cultural Council of Greater Jacksonville Board Chair Jannet Walker-Ford. "During Diana's tenure, she has cultivated unanimous board support for the executive directorship; her leadership style aligns perfectly with furthering the board's vision to enhance equity, advocacy, education, and opportunity throughout our arts and culture industry and community."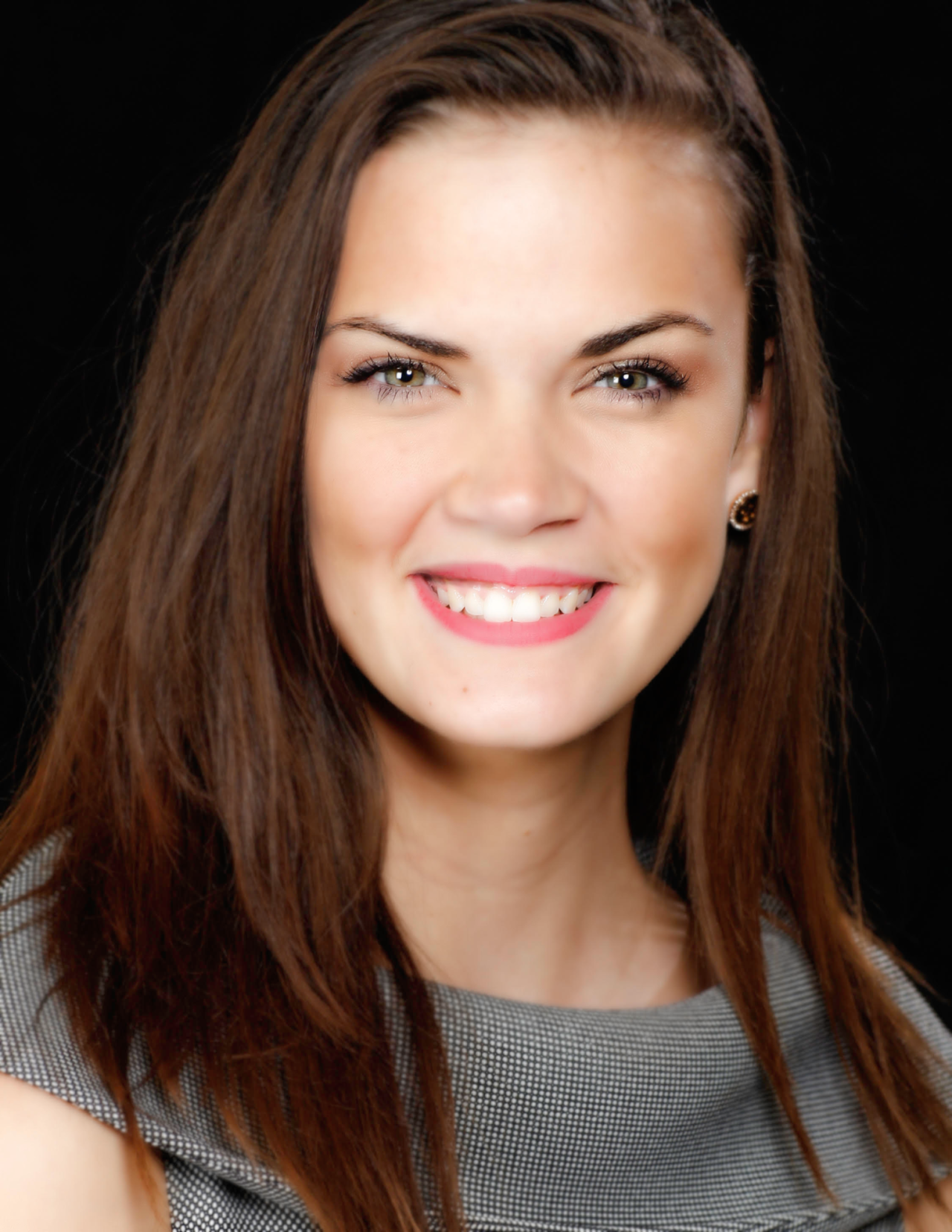 Since assuming the interim duties last year, Donovan has handled about $3 million in Jacksonville grants for assistance during the coronavirus pandemic. She's also overseen the art-in-public place program and managed the physical relocation of the Cultural Council's headquarters to the Jesse Ball duPont Center downtown, the first move for the organization in three decades.
"Since September, I've worked diligently to reinvigorate, lead, and elevate the Council's critical mission to enrich life in Northeast Florida through investment in arts and culture," Donovan said.
Military maneuvers
The Jacksonville Port Authority was one of three U.S. ports that were part of a massive military cargo operation in late March.
JAXPORT served as the platform for a large-scale deployment of U.S. military cargo deployment March 25 and 26. Vessel loading operations were at the Blount Island cargo facilities. The 841st Transportation Battalion coordinated with the 597th Transportation Brigade from Fort Eustis, Virginia, and other military detachments helped execute the loading operation.
"The support of JAXPORT and its skilled labor force ensures that we have the right tools to carry out our mission seamlessly from start to finish," said Lt. Col. Altwan Whitfield, Commander, 841st Transportation Battalion. "The most challenging part of a deployment operation is ensuring the synchronization of all of the elements; it is not a one-person show — it's a team effort."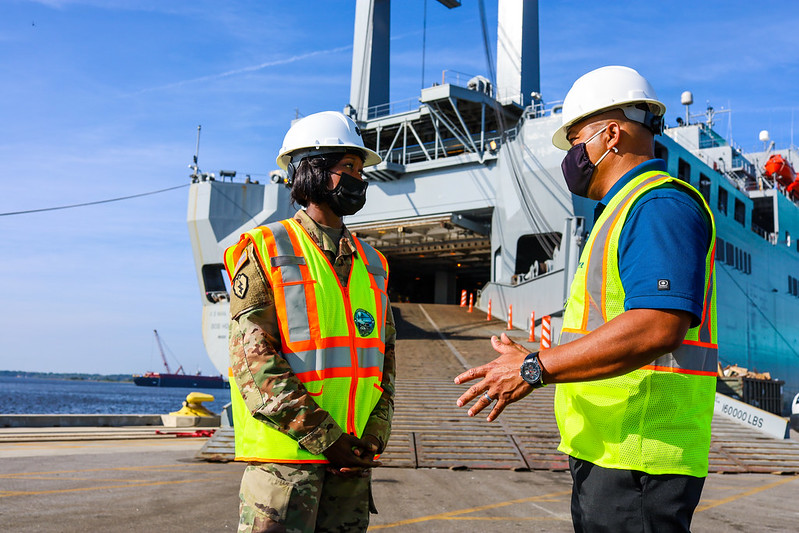 About 750 pieces and parts of tactical vehicles were loaded onto the U.S.N.S. Bob Hope at JAXPORT. The equipment was shipped to Europe for military operations there during a training exercise that will take place in 12 nations in May.
The exercise is designed to bolster strategic and operational cooperation between U.S. forces and NATO allies.
"One of JAXPORT's most important roles is serving the community as one of the military's strategic seaports," said JAXPORT Chairman Jamie Shelton. "By investing in our facilities and maintaining a world-class port, we ensure that we can continue to support our service members and the important work they do to protect our national security."
St. Johns vax
The week, St. Johns County exceeded 60,000 fully vaccinated residents, making it No. 2 in the state, reports The St. Augustine Record.
The Florida Department of Health reports 60,266 St. Johns County residents completely vaccinated, either with a single Johnson & Johnson vaccine or the second in one of the two-shot vaccines.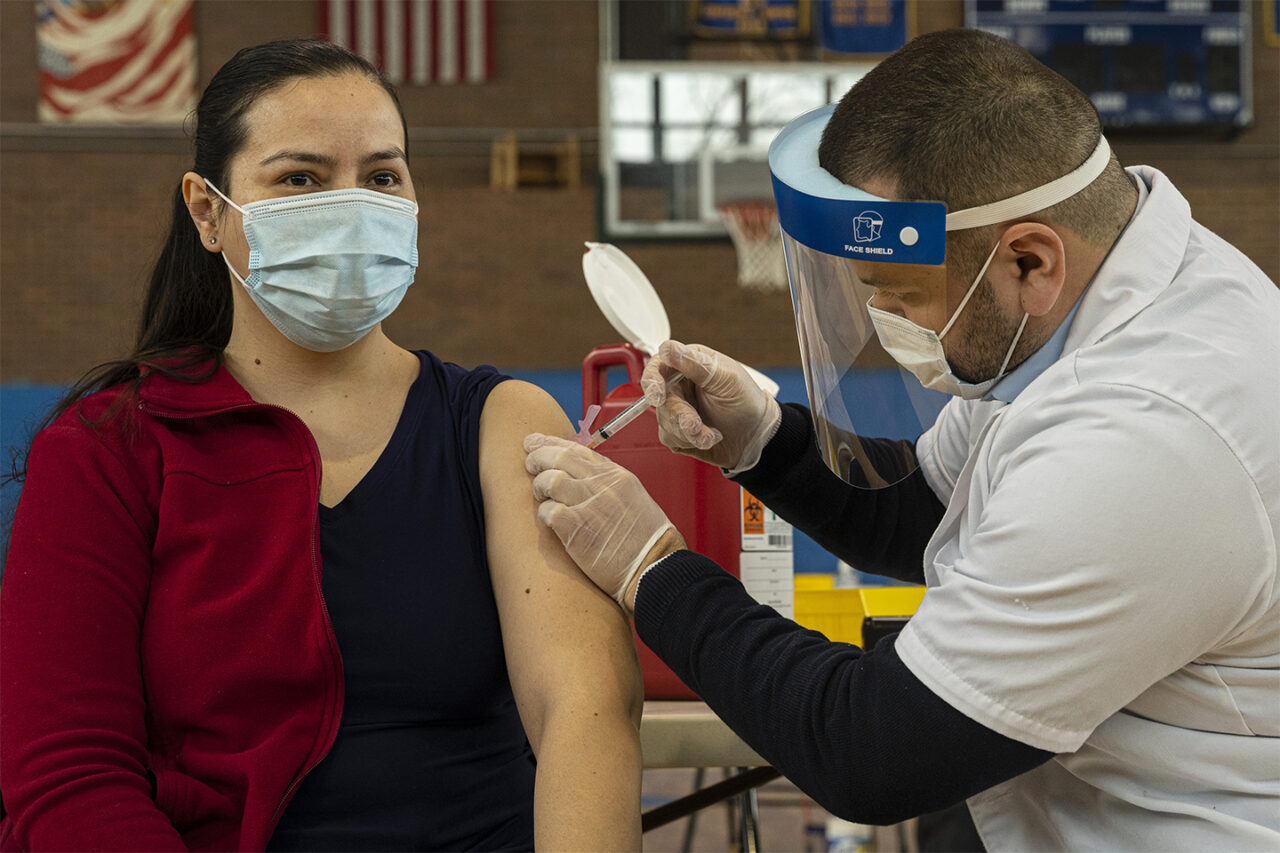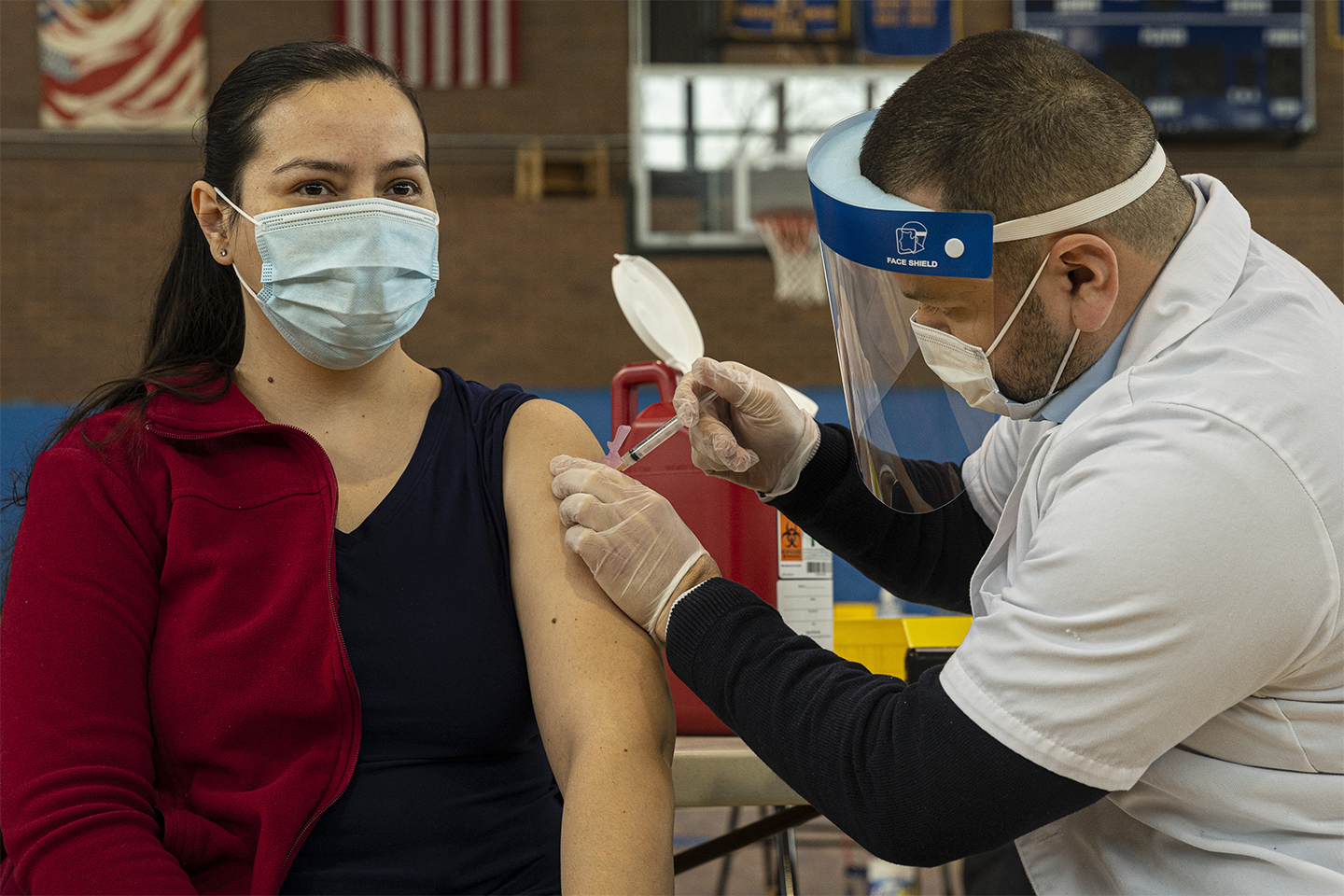 St. Johns County completion rate is 25.59% — second only to Sumter with 41.24% (49,910 complete).
St. Johns is also among the Top 5 in Florida for residents receiving at least one COVID-19 vaccine shot, administering 383 COVID-19 vaccinations Monday, numbering 91,715 residents with at least one shot, or 38.94% of residents 16 and older.
As for raw numbers, the county is behind Sumter (73,559, 60.79%), Charlotte (78,611, 44.42%), Sarasota (177,829, 43.15%) and Indian River (59,288, 39.27%).
Statewide, 3,204,377 people are fully vaccinated.
Dune don'ts
As the federal beach renourishment project progresses in St. Johns County, officials are asking beachfront residents and homeowners in the Vilano Beach area to clear dunes of any items that could hamper the project.
Officials with the U.S. Army Corps of Engineers, Jacksonville District, are asking all property owners to remove all temporary furniture, athletic equipment, and any other items from the shoreline areas of the dunes and the seaward regions. Workers with the Corps are beginning to plant vegetation in the restricted areas to strengthen the shoreline as millions of cubic yards of new sand have been added to the beachfront.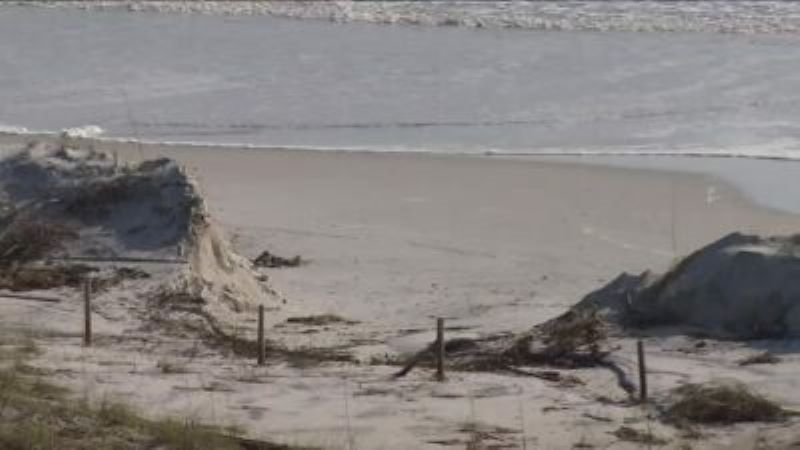 Fixed items, such as dune walkovers, do not apply to the request to move the equipment.
"Beach and patio furniture, volleyball nets, temporary fencing, and similar seasonal amenities make it difficult or impossible for workers to effectively carry out their planting missions," a St. Johns County representative said.
The affected area runs from just north of Surfside Park north to North Serenata Drive. The planting project will run from the end of March through April 19 in different increments, with the southern portion of the affected area being the project's final leg.
Planting will be ongoing seven days a week, and when the project is finished, property owners can return the items to the beachfront.
Icemen cometh
Jacksonville Ice and Sportsplex will soon transform to the "Icemen Igloo," following City Council approval and a newly purchased building.
Representatives of Zawyer Sports — which owns the Jacksonville Icemen — met with city officials this week to announce the upcoming $18.5 million project, featuring a major upgrade of the Sportsplex.
"The Icemen Igloo and the renovations they're planning here is just the latest demonstration of their commitment," Curry said. "With its state-of-the-art facilities, two ice rinks, a Hall of Fame, and so much more, the Igloo will be a wonderful destination for our entire community."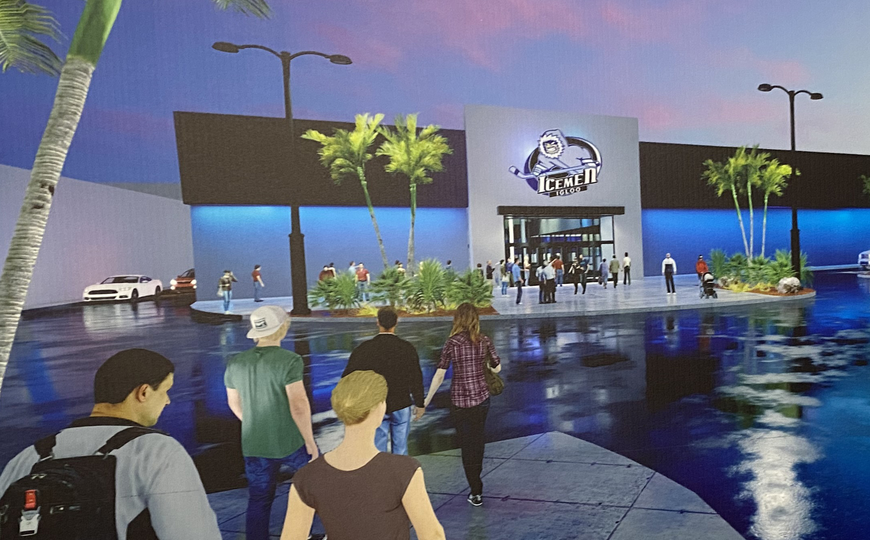 Right now, the Sportsplex has a single ice rink; according to the Jacksonville Business Journal, the Zawyer Sports plans will include two NHL/ECHL regulation size rinks. Among other amenities: a sports-themed restaurant and lounge, new locker rooms, conference rooms, a snack bar, a pro shop, and an Icemen training facility.
"This facility that we're standing in today for 28 years has hosted ice skating — adult and youth hockey — and figure skating," said Zawyer Sports President Bob Ohrablo. "We think it's time to show her some love and make this venue the premier skating center in the State of Florida — heck, in the whole Southeast."
Zawyer Sports, through Icemen Igloo LLC, will manage the facility starting Aug. 1 and will be known officially as the Icemen Igloo.
Shrimp return
The Jacksonville Jumbo Shrimp are back in play as sports come back to Northeast Florida. Team owner Ken Babby reflected on his tenure, a time of triumph, turbulence, and rebirth.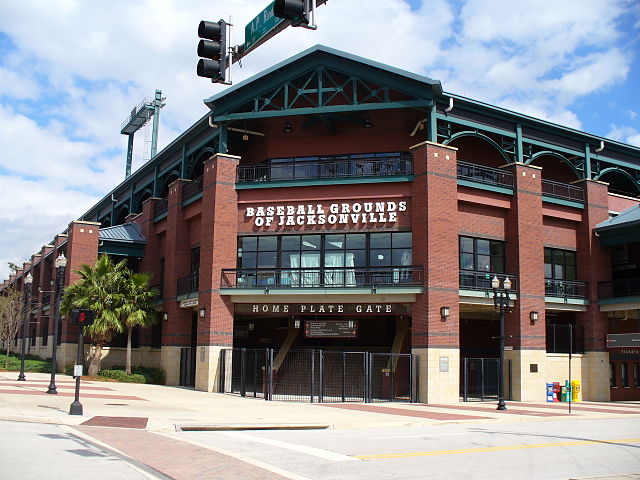 "Even in those early moments when we were all signing up for Zoom accounts, and I was fortunate enough to talk with a lot of people here in town, we said pretty steadfastly from the beginning baseball would always bounce back," Babby told the Meninak Club in late March, as reported by the Jacksonville Daily Record.
"I now literally have no hair left on my head," he added. "I didn't have much, to begin with, but I can tell you it has been a tough, tough 21 months here with the Jumbo Shrimp."
Games start May 4, with the Shrimp now the AAA affiliate for the Miami Marlins. Capacity details have yet to be worked out but expect masks to be the park's rule for the foreseeable future.
Draw the line
Jacksonville Jaguars quarterback-in-waiting Trevor Lawrence kept it real and concise in his commentary on a rapper's shoes this week.
"Line has to be drawn somewhere. Smh," asserted Lawrence about shoes from Rapper Lil Nas X that pay tribute to, well, Satan.
Line has to be drawn somewhere. Smh. https://t.co/89bSqfPtyE

— Trevor Lawrence (@Trevorlawrencee) March 28, 2021
One can wonder why the rapper, best known for the earworm "Old Town Road," went in this direction is beyond this newsletter. But Lawrence, in case anyone wondered, signaled what kind of presence he will be in Jacksonville for however long he is in the market.
The cultural conservatism of that tweet? It may remind some of Drew Brees, another major star who is right of center. Then again, it may just be something original to Lawrence, something independent of marketing concerns.
There is more evidence to support the theory that the new Jags QB will go his own way.
Lawrence made news also this week for a decision to skip the limelight on Draft Night — when the Jaguars will pick him at #1.
According to ESPN's Adam Schefter, Lawrence "is declining the chance to attend the draft in Cleveland and is instead choosing to watch it at Clemson with a few family members and friends, per sources.
"Despite NFL's invite, Lawrence never wavered in his desire to watch the draft at Clemson," Schefter tweeted.
Like the legendary Peter King said on local radio this week, NFL reporters see Lawrence as a lock for Duval.
"Everybody was about 93% sure the #Jaguars were taking Trevor Lawrence at No. 1. After talking to Urban Meyer, I think it's done," King told 1010XL this week.