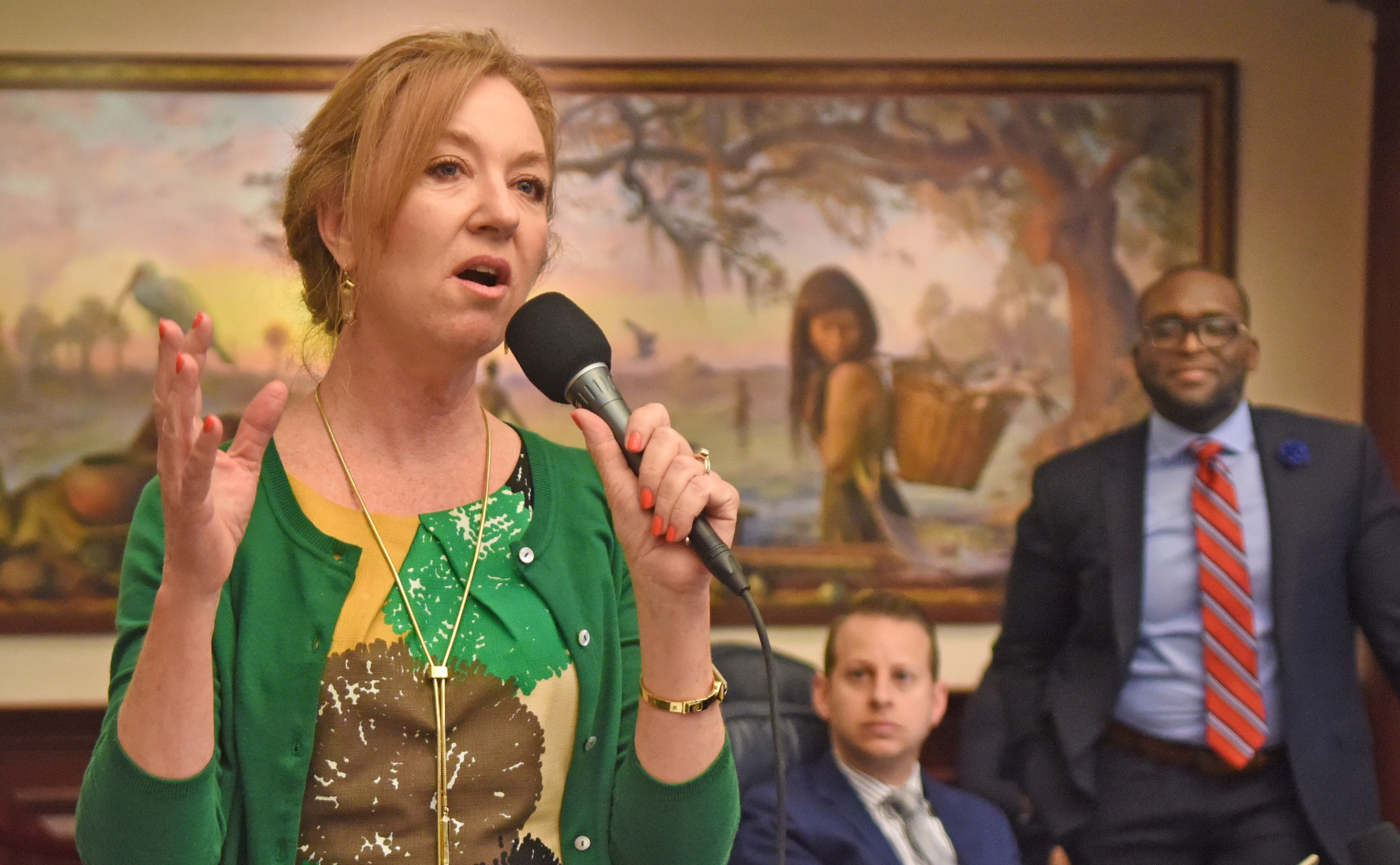 Jacobs died of cancer last April.
A proposal to name the northern portion of Florida's coral reef system after the late Rep. Kristin Jacobs is ready to go to the Senate floor.
The Senate Appropriations Committee voted unanimously Thursday to back the proposal (SB 588), which would designate the Southeast Florida Coral Reef Ecosystem Conservation Area as the "Kristin Jacobs Coral Reef Ecosystem Conservation Area."
The House on March 18 passed an identical bill (HB 217). Jacobs, a Broward County Democrat, died of cancer in April 2020. She had carved a niche as a leader on climate-change issues and earned appointments from former President Barack Obama to several commissions.
The conservation area sits off Martin, Palm Beach, Broward, and Miami-Dade counties, running from the northern boundary of Biscayne National Park to the St. Lucie Inlet. Once known as the Southeast Florida Coral Reef Initiative Region, the conservation area was officially established on July 1, 2018.
The Florida Department of Environmental Protection would be directed to erect markers designating the area for Jacobs.
_____
Republished with permission from The News Service of Florida.