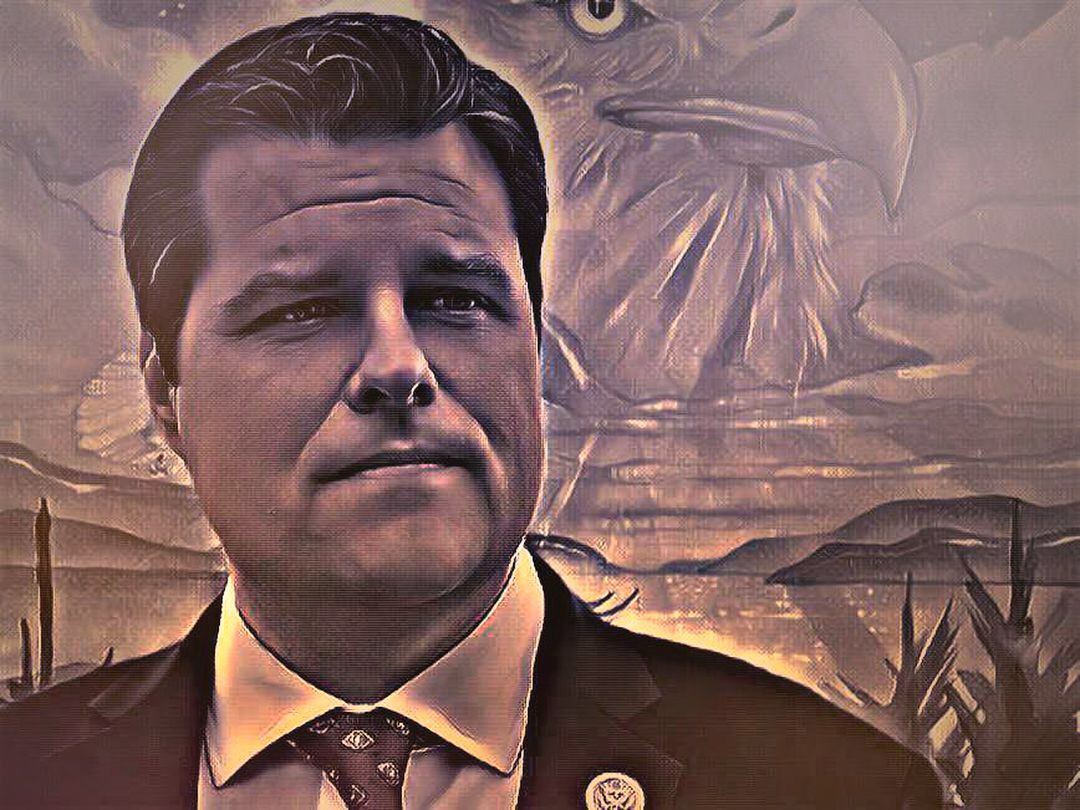 Gaetz' national media platform created a base for him everywhere.
Every couple of weeks in much of 2019 and 2020, a Milwaukee retiree named Janet Seizyk sent a couple hundred dollars or so to Republican U.S. Rep. Matt Gaetz' reelection campaign in Northwest Florida.
So did retiree William Green of Jonesboro, Arkansas, and retiree Jeffrey Steinkamp of Rochester, Vermont. Sometimes retiree Susan Brunoff of New Holland, Pa., would only send $35 or $50, but sometimes she'd send as much as $800. Retiree Phillip Barnes of Suffolk, Virginia, only sent modest amounts, usually $50 checks, but like clockwork, twice a month.
Retiree Hugh Bancroft of Rancho Santa Fe, California — of the family that once controlled Dow Jones and Co. — sent monthly $1,000 checks to Gaetz.
Now, like many people interested in politics in Florida and in Washington D.C., they too must wait uncomfortably to see what the bombastic Panhandle Republican and his federal law enforcement pursuers might do next.
Gaetz is under investigation for a sexual relationship with a 17-year-old including possibly for sex trafficking, according to The New York Times. He denies the allegations. He also responded by saying that he's the victim of a massive extortion attempt.
When you've got the kind of national platform that Gaetz had enjoyed before the scandal — essentially open invitations to appear on Fox News and other conservative media — you can develop a national fan base.
Perhaps no where is that national platform more apparent than in the source of Gaetz' campaign money.
It's not unusual for members of Congress to raise money from outside their states, particularly from the metro-Washington states of Maryland and Virginia, or the cash-rich states of New York, Texas, and California.
Gaetz does that, at least as impressively as might any low-ranking Congress member from an economically-modest district. By that standard, Gaetz also draws impressively from Floridians, including those who actually live in his Florida's 1st Congressional District.
Yet he also has built a more dispersed fan base across much of the rest of America, perhaps like no other Florida Congressman since the equally-bombastic Democratic Rep. Alan Grayson stomped his cowboy boots around the halls of Congress and into the hearts of many progressives.
For his 2020 reelection, Gaetz raised just over $6 million, more than he needed. Most of that, $3.9 million, was in such small donations they weren't itemized. Those donations could and likely did come from all over. The other $2.1 million was detailed in Federal Election Commission reports.
For those itemized donations, Gaetz raised money from all 50 states plus the District of Columbia.
Gaetz drew $629,000, about 30% of his total itemized campaign cash, from Florida. Another $285,000, about 13%, came from California, and another $137,000, about 6%, came from Texas. After that, Gaetz drew pretty evenly from dozens of states, with at least $10,000 apiece arriving from donors in 37 states.
Many of his contributors, like Seizyk, Bancroft, Green, Steinkamp, Barnes, and Brunoff, weren't one-and-doners who perhaps attended a party function or saw him somewhere, liked what they saw, read, or heard, and wrote a check.
Of those contributors who gave enough to be listed, more than 130 people outside of Gaetz' Congressional District sent him at least 10 checks. More than 90 of those people sent at least $500 over time.
For his 2020 campaign, Gaetz collected at least $10,000 from itemized, individual donors in 19 different zip codes. Only five of those were within CD 1, in Niceville, Destin, Miramar Beach, Fort Walton Beach, and Shalimar.
Thanks to contributors like Seizyk and Bancroft, Gaetz also drew thousands of dollars from metropolises like Milwaukee, San Diego, Los Angeles, New York, Chicago, Boston, Atlanta, Las Vegas, Seattle, Cleveland, Houston, and Dallas.
Thanks to donors like Green and Barnes, Gaetz picked up thousands of dollars from smaller cities that have come to form the backbone of Republican politics, like Jonesboro, Arkansas; Suffolk, Virginia; Midland, Texas; Kalamazoo, Michigan; and Vancouver, Washington.
And, thanks to fans like Steinkamp and Brunoff, Gaetz also attracted thousands of dollars from many of the small towns that dot America, like Rochester, Vermont; New Holland, Pennsylvania; Kingwood, West Virginia; Breman, Indiana; Wenatchee, Washington; and Wilson, Wyoming.