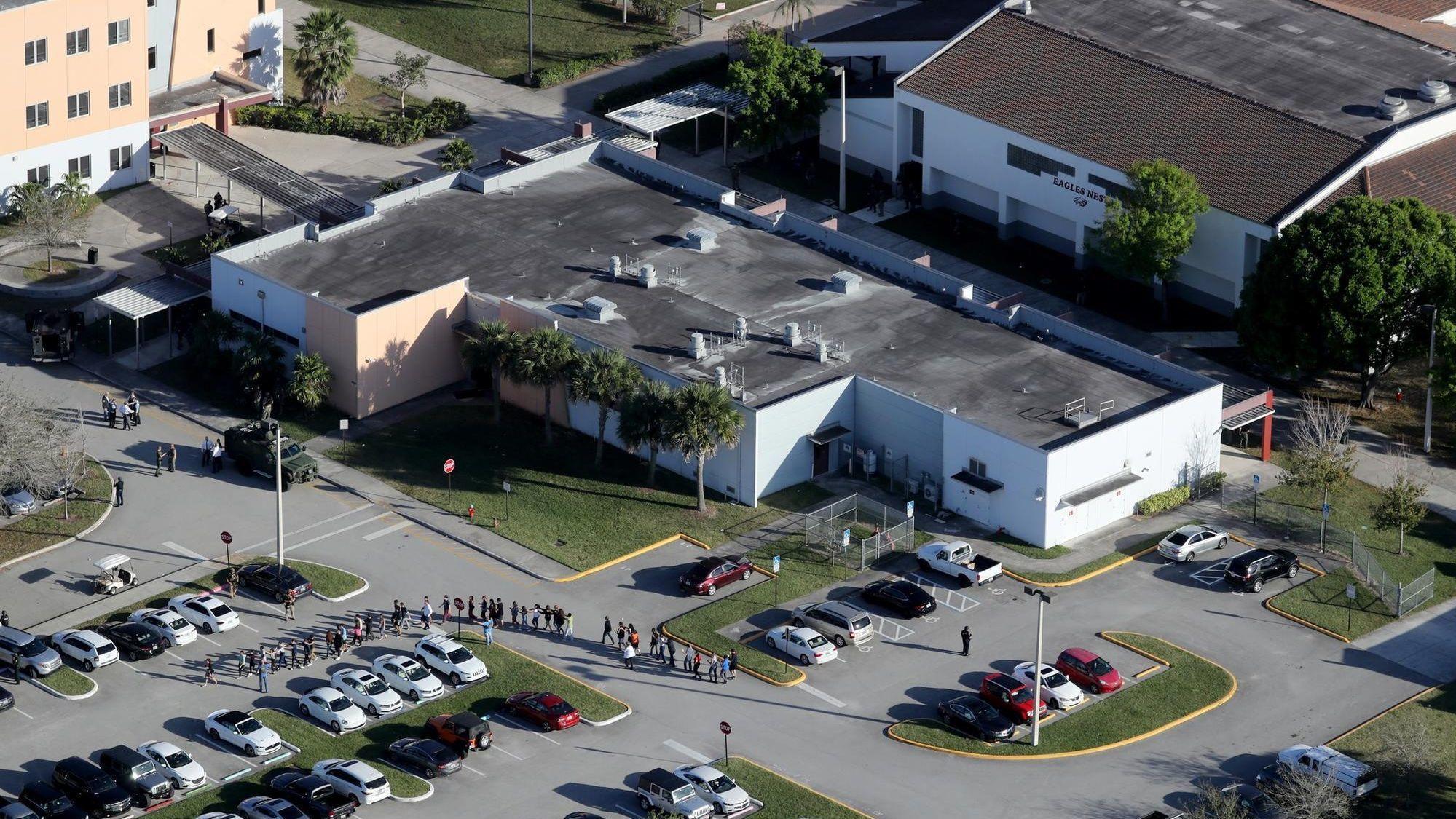 Last year's school safety bill failed in the closing days of the 2020 Session.
A new school safety measure is ready for the House floor after an 18-0 vote Tuesday by the Education and Employment Committee.
Republican Rep. Chip LaMarca is fronting this year's bill (HB 7035), with Democratic Rep. Christine Hunschofsky serving as a prime co-sponsor. Hunschofsky served as Parkland Mayor during the 2018 shooting at Marjory Stoneman Douglas High School.
Hunschofsky thanked members of both parties for working on the legislation just after the attack's third anniversary.
"I think it's wonderful that it is being done so in such a bipartisan way, really working to take into account all different perspectives and all different experiences," Hunschofsky said of the bill. "I just want to thank everybody on this committee, on the previous committees and in the education silo for your commitment to school safety. It is beyond appreciated, especially by those in my community and my friends who have lost their loved ones."
Last year's school safety bill failed in the closing days of the 2020 Session. Now, the House is reviving the effort after the Legislature approved other major changes in both 2018 and 2019.
"The bill, similar to what was passed by the House last year, reflects ongoing conversations and recommendations among legislators, parents, [the Department of Education], the MSD Commission and the grand jury," LaMarca said during Tuesday's hearing on the measure.
"The bill improves information provided to parents about the safety and security of their children's schools before and after these events occur."
The legislation aims to strengthen mental health services in schools. In addition, the bill requires school districts and charter governing boards to assemble a plan for reunification during an emergency. An amendment adopted Tuesday requires school districts to coordinate with local governments and law enforcement agencies when formulating those reunification plans.
School safety officers would be required to undergo mental health crisis intervention training. Past school shooters, including the person behind the 2018 attack, exhibited several mental health problems before the attack.
This year's comprehensive bill also adopts several suggestions from legislation filed by Democratic Rep. Dan Daley, requiring parents be notified of certain unlawful acts committed at a school. Those include weapon possession, acts of violence such as assault, manslaughter or homicide, and sexual offenses, among others.
Those provisions come because the Parkland shooter exhibited multiple warning signs in the years before carrying out the 2018 attack.
"Like many people, I remember exactly where I was Feb. 14, 2018," said Committee Chair Chris Latvala, before recounting his interaction with families affected by the attack. "The least that we can do is try to make our schools safer, and make our kids safer at school."
LaMarca's legislation would require the Department of Education to work with the University of South Florida's Louis de la Parte Florida Mental Health Institute to study the effectiveness and availability of mental health services. DOE would also investigate the initiation of involuntary investigations on K-12 students, including "the number of students transported from school grounds, school transportation, or school-sponsored activities to a receiving facility and the number and type of professionals…who initiate such involuntary examinations, including whether the professional is school-based or community-based."
The Education Commissioner would have the authority to order the school board to withhold a superintendent's salary if a school board fails to comply with reporting requirements regarding school safety.
If the bill succeeds, student codes of conduct would need to include specific criteria laying out when students who commit a criminal offense must be referred to a civil citation or pre-arrest diversion. The code must also explain when a student who commits misconduct will be assigned to a school-based intervention program.
The amendment adopted Tuesday replaces the term "active shooter" with "active assailant" to cover emergencies involving weapons other than a gun. In addition, the amendment would require the composition of school threat assessment teams to reflect the demographic makeup of the student population.
Stand With Parkland's Tony Montalto — who lost his daughter Gina in the 2018 attack — is backing this year's measure.
"We are pleased to work with Rep. LaMarca as he leads the way for further improvements to Florida's education system," Montalto said. "This bill captures recommendations from both the MSD Public Safety Commission and the statewide grand jury interim reports. Stand with Parkland hopes to see leaders from both chambers join in a bipartisan effort to improve the safety of all Florida's students and staff at school."