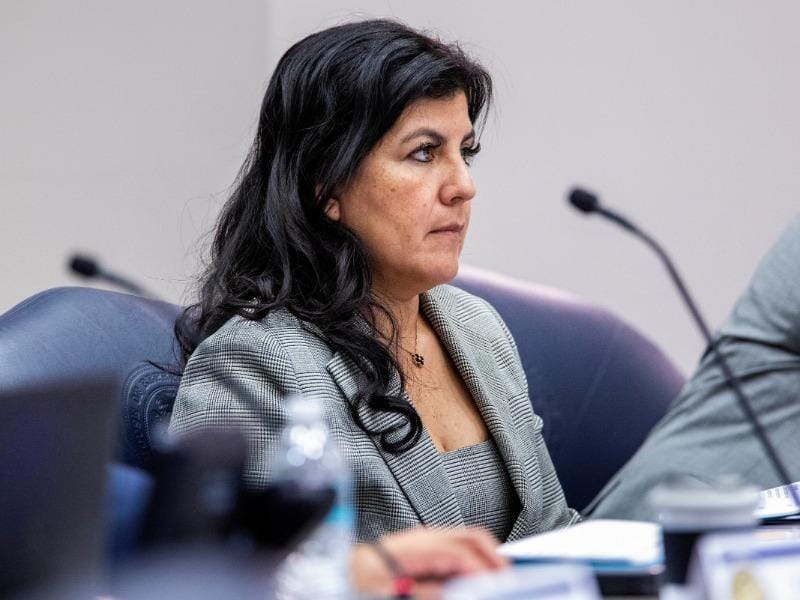 The bill would create a grandparent tuition waiver and extend COVID-19 liability protections to schools.
A House bill that contains a slew of higher education proposals including COVID-19 liability protections for colleges and universities cleared a committee stop on Tuesday.
The House Education and Employment Committee OK'd the bill (PCS for HB 1261) with an 14-6 vote. Republican Rep. Jackie Toledo of Tampa is the bill sponsor.
The PCS folds several proposals currently moving through the House into one bill.
Among the provisions, the proposal would waive out-of-state university fees for top-performing students with grandparents in Florida.
Known as the "grandparent tuition waiver," out-of-state students who earn a designated SAT or ACT score and meet other requirements would be eligible to waive Florida's out-of-state tuition fee if they have a grandparent who legally resides in Florida.
The waiver would apply to 110% of a degree program's required credit hours. For example, a student would enjoy a 132-credit hour waiver in a 120-credit hour bachelor's program.
According to a staff analysis, out-of-state fees can cost non-residents tens of thousands.
Toledo noted that grandparents have long paid into state taxes.
She added that the program could attract students to Florida and make them more likely to put down personal and professional roots in the state.
"That's really why we want to attract the brightest grandchildren," Toledo said.
The provision, however, was one of several sticking points for several lawmakers including Democratic Ranking Member Patricia Williams of Lauderdale Lakes.
"I think we need to rethink grandparents' roles in a child's life, other than being an ATM machine," Williams said.
The bill would also create COVID-19 liability protections for colleges and universities.
The legal protections would apply to educational institutions that took "reasonably necessary" actions to comply with government health guidance.
According to a staff analysis, "reasonably necessary" includes shifting in-person classes to online learning and pauses in school services or activities.
The provision, the analysis notes, comes after students have sued schools for paying regular tuition costs despite receiving online instruction and going without many school services.
Additionally, the bill would create a "buy one, get one free" tuition and fee waiver for students in degree programs that meet the state's workforce needs.
Currently, the eligible degree programs apply to STEM, education and health care programs.
Not least, the bill provides minimum performance standards for schools that participate in the EASE tuition assistance program.
The standards would require schools to satisfy a handful of standards including a pre-determined graduation rate and student retention ratio.
"We want to make sure that the investment we're making in our students are for schools that are performing," Toledo said. "If your school is in the business of educating our students, they should be graduating them."
If signed into law, the bill would take effect July 1.
The COVID-19 liability provision, however, would go into effect immediately.