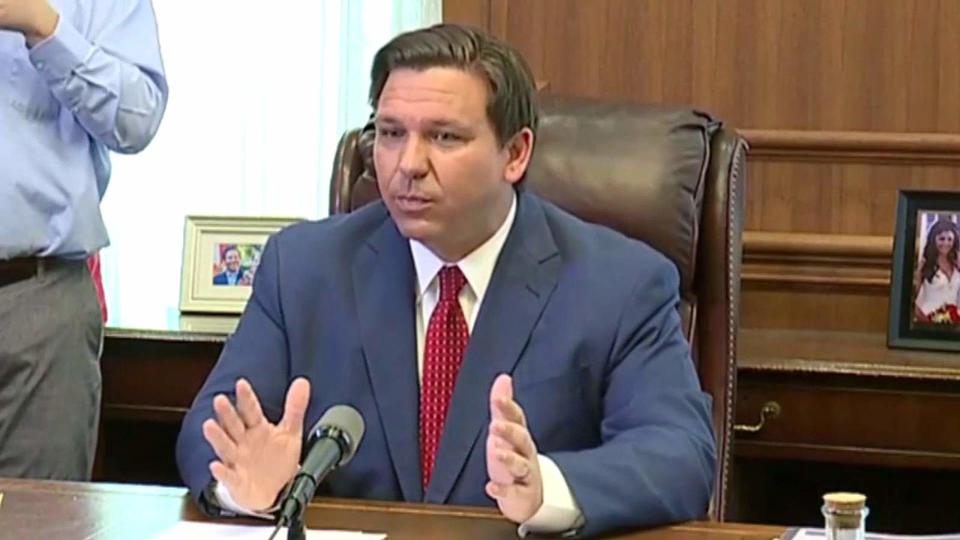 Lakeland will receive the biggest chunk.
In Lakeland Friday at Bonnet Springs Park, Gov. Ron DeSantis highlighted nearly $150 million for economic awards to be dispersed across the state for "more resilient infrastructure." And he promises that more is on the way.
DeSantis noted the $42.9 million spend in Lakeland was the "big enchilada," but far from the only locality benefiting from the latest spending tranche.
Broward County, one of the big winners here, is slated to get $6.2 million. But they are far from alone.
North Miami Beach will get $6 million for sewer enhancements, Arcadia will receive $4.8 million for stormwater needs, and Lauderhill $3.1 million for water and sewer needs. North Miami Beach, Miami, Fort Lauderdale and Key West will get roughly $17.5 million $15 million, $10.5 million and nearly $10 million respectively for their own anti-flooding projects,  DeSantis said.
Doral will get $1 million for flooding mitigation, Orlando $2.8 million for resiliency hubs, Sebring $6.1 million for infrastructure and sewer hardening, and West Palm Beach will get $16.7 million for seawalls and stormwater needs, while Avon Park will get $660,000 to replace asbestos pipes.
The U.S. Department of Housing and Urban Development's (HUD) Community Development Block Grant–Mitigation program is funding the spending.
Nearly $500 million has been distributed since September, when DEO head Dane Eagle took over. DeSantis says there is "more to come" regarding this, with announcements related to remediation and long-term infrastructure projects in the wake of 2018's catastrophic Hurricane Michael.
DeSantis added that between his administration's Resilient Florida initiatives and other initiatives being hashed out as the House and Senate approach budget conferences, there will be a "steady stream of money" going forward for "resiliency and other infrastructure needs."
The Polk County project in that sense is a keystone, improving flood storage capacity and providing funding for everything from design and dredging to remediation and mitigation.
"We've obviously had storms that have come through here that have caused problems," DeSantis said.
"It's a big win for the community and also for Polk County as a whole," DeSantis said, predicting a "great stretch run" for infrastructure.
DEO's Eagle noted the Governor was focused on getting money out the door.
"It does no good sitting in the government coffers. It needs to be out in the communities," Eagle related, spotlighting the "regional impact" of the spend in Lakeland.