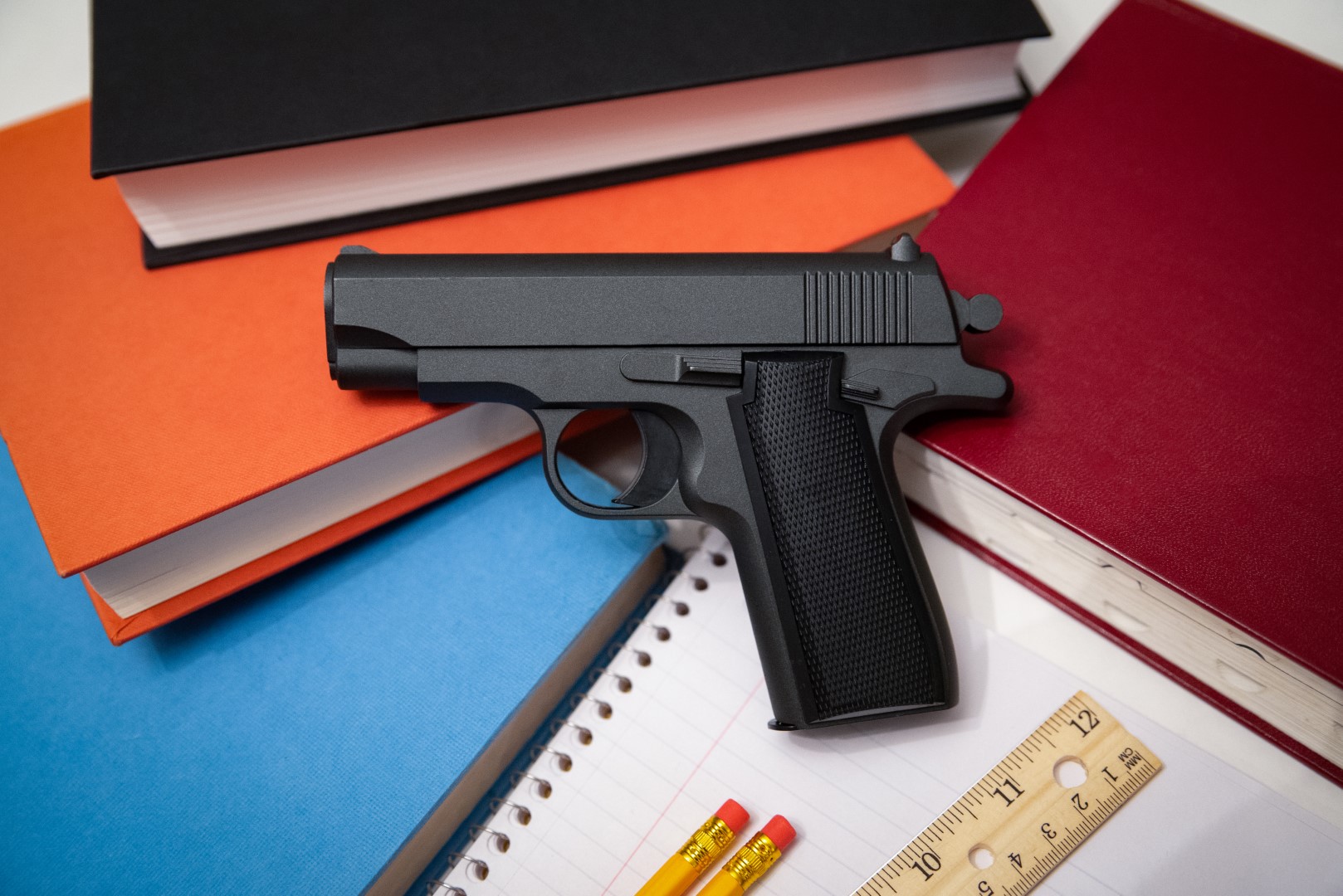 Democrats offered several amendments. Republicans rejected them all.
An NRA-supported bill that would have the effect of allowing guns in schools located on church grounds faced pushback from Senate Democrats during a second reading Monday.
The bill (HB 259) was sent over after it cleared the House floor mostly along party lines. It is now ready for a vote on the Senate floor.
Bill sponsors in both the House and Senate have maintained the bill is a property rights issue rather than a gun rights issue. Democrats say the bill is too broad to be only a property rights issue.
The bill would make an exception to current law to allow licensed gun owners to carry their gun "on any property owned, rented, leased, borrowed, or lawfully used by a church, synagogue, or other religious institution unless the religious institution has a policy specifically prohibiting the carrying of concealed firearms."
It would mean, for example, a church with a preschool attached could still allow guns on its premises.
Democrats offered several amendments. Republicans in the Senate rejected all of them.
Sen. Audrey Gibson questioned bill sponsor Sen. Joe Gruters about the safety of students with no requirement in the bill to notify parents about the possibility of guns on school grounds.
"We're going to leave that up to the religious institutions on how they're going to notify the people who attend the school," Gruters said. "The property owner will be able to decide what the policy is."
During her questioning, Gibson implied that because schools on church property might have students from other schools on their campus, a policy for notification should be required to keep students safe.
But safety is on the minds of the bill's supporters too. A staff analysis for the bill states the new laws are necessary because "following a series of mass violence incidents at churches and synagogues, many religious institutions have formed volunteer church security teams."