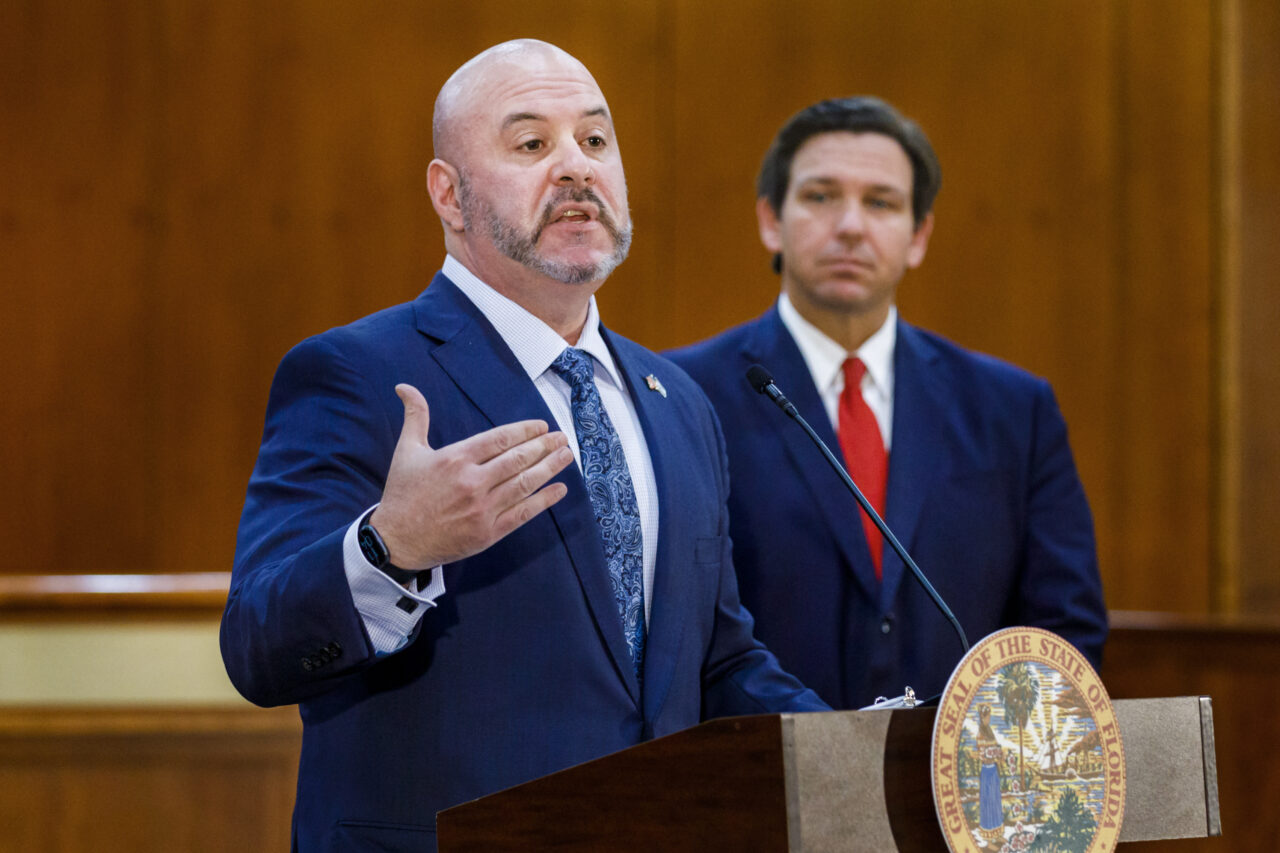 Some critics have called the measure unconstitutional.
The House is primed to vote as soon as Wednesday on a bill to crack down on social media companies Republicans say indiscriminately block users and content from their platforms.
Gov. Ron DeSantis named the proposal a priority ahead of the 2021 Legislative Session after Twitter and other prominent social media companies removed then-President Donald Trump and other conservatives from their platforms following the U.S. Capitol riot. Conservatives argue they have been disproportionately targeted with bans, censoring, shadow bans and other restrictions.
The bill (SB 7072), carried by Estero Republican Sen. Ray Rodrigues in the Senate and Spring Hill Republican Rep. Blaise Ingoglia in the House, would require social media companies to post their terms of service and apply them equally.
The Senate-passed version would prohibit social media platforms from banning a qualified political candidate for more than 60 days. The state could slap companies with a $100,000 fine for infractions against statewide candidates and $10,000 for local candidates.
As amended by the House on Tuesday, the candidates could only be banned for 14 days, and violations would draw $250,000 for statewide candidates or $25,000 for local candidates.
It would prohibit social media platforms from banning a qualified political candidate for more than 60 days and lay out consequences for companies who do not comply.
The bill, which addresses antitrust laws, would also require tech companies to publish standards for handling issues like censoring, deplatforming and blocking users, and apply the standards consistently.
People have been removed from platforms without being told what community standards the company says they violated.
"Because they're so amorphous and they're not well defined, and they're so long and verbose, that it would be much easier just for them to tell the user what they were deplatformed or censored for so then they can correct their behavior," Ingoglia said.
By a 22-17 vote on Monday, most Republicans approved the bill despite opposition from Democrats and Republican Sen. Jeff Brandes.
Section 230 of the Federal Communications Decency Act allows social media companies to restrict content that is "obscene, lewd, lascivious, filthy, excessively violent, harassing, or otherwise objectionable." Violent content is often clear cut, but "otherwise objectionable" is subjective and has given Big Tech significant power to moderate content, often unequally, conservatives say.
Republicans and Democrats alike expressed their desire for Washington to revisit Section 230, but change looks unlikely.
Brandes has called the measure unconstitutional. And he's not the only Republican who has criticized the measure. Orlando Rep. Rene Plasencia opposed it in the committee process.
Like Brandes, West Palm Beach Democratic Rep. Omari Hardy called the bill "an unconstitutional mess."
"The fact of the matter is we have no right to wade into these waters. These waters belong to the federal government," Hardy said. "But if you're going to wade into these waters, you certainly shouldn't do it like this, you certainly shouldn't apply a term like censor and censorship, which has typically always and only applied to governments."
Ingoglia disagreed with Hardy's characterization.
"It is clear in Section 230 that what is not governed in federal law that we can do it here in the state," he said. "(What) we're talking about is protecting Floridians against large Big Tech monopolies."
The bill would not protect content that violates federal law, such as sexually explicit content.
Social media platforms would, under the legislation, be authorized to provide free advertising for candidates, as long as they inform the candidate of such in-kind contribution. According to the bill, "posts, content, material and comments by candidates which are shown on the platform in the same or similar way as other users' posts, content, material and comments are not considered free advertising."
"They would be allowed to remove posts that violate the terms of service. Those would be censored. That is allowed," Rodrigues said Thursday. "They would not be allowed to permanently remove the candidate until after the election occurred in November."
Former Lt. Gov. Jeff Kottkamp has been removed from Facebook, Rodrigues noted. The majority of his posts were apolitical and he was never told why he was removed, the Senator relayed.
Reporters, such as one for WINK, a CBS-affiliated TV station in Naples, have also been removed. "Journalistic enterprises" would also receive protection that meets one of four requirements regarding viewership.
Individual users could be removed after they receive proper notice and a period allowing them to appeal.
The bill would also let users opt out of platforms' content-sorting algorithms, allowing users to more easily view all their content. Facebook recently announced that they would be adding that feature.
"It is my opinion they know what they've been doing for years, and now people are on to the game, and then they are willingly now making these decisions so people can look for the content they are asking for in the first place," Ingoglia said.