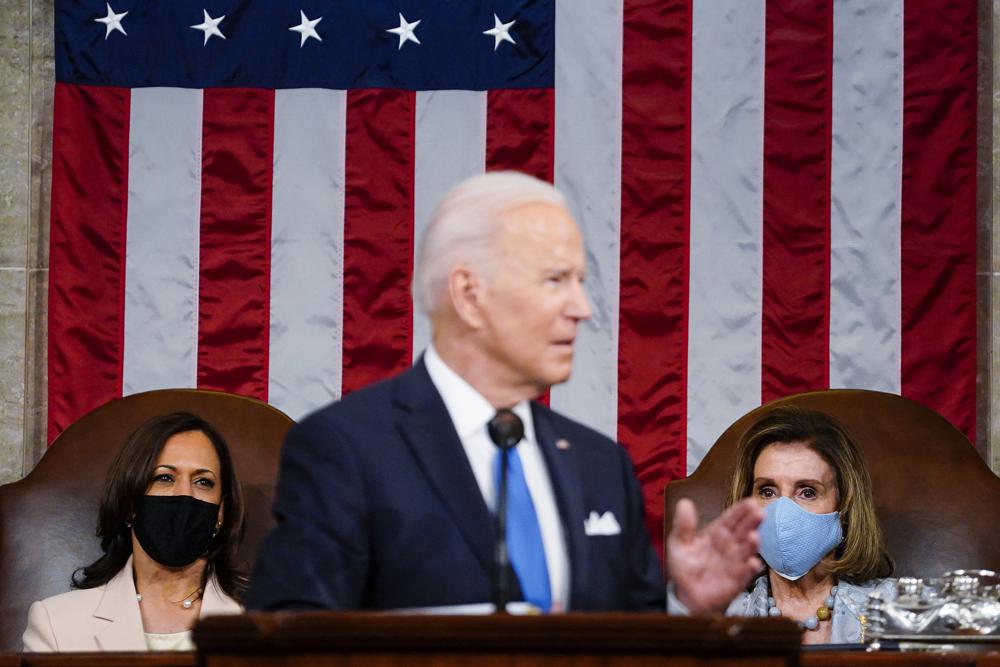 There are some indications that Americans back Biden's aggressive approach.
Forty years ago, a newly elected American president declared government the source of many of the nation's problems, reshaping the parameters of U.S. politics for decades to come. On Wednesday night, President Joe Biden unabashedly embraced government as the solution.
In an address to a joint session of Congress and the nation, Biden offered up government as both an organizing principle for the nation's democracy and an engine for economic growth and social well-being. He issued a pointed rejoinder to the fiscal philosophy espoused by Ronald Reagan in the 1980s, arguing that "trickle-down economics has never worked," and offered in its place an eye-popping $4 trillion in new government spending to bolster infrastructure and remake a social safety net that buckled for many Americans during the COVID-19 pandemic.
"We have to prove democracy still works, that our government still works and can deliver for our people," Biden declared.
One hundred days into his presidency, Biden is riding a wave of early momentum after securing passage of a $1.9 trillion pandemic relief fund and surging coronavirus vaccine supplies across the country. But his ability to enact the next phases of his domestic agenda is deeply uncertain given his narrow majorities in Congress, near-universal opposition thus far from Republicans and wariness from some moderate Democrats.
Yet Biden, to the surprise of some lawmakers in both parties, has not responded to those political realities by curtailing or moderating his asks of Congress. While he made overtures to Republicans in his address Wednesday, particularly for partnership on infrastructure spending, he also made clear that he was willing to press forward without them, confident that a once-in-a-generation influx of government spending will yield results he can sell to the public in next year's midterm elections and perhaps in the 2024 campaign, if he seeks a second term.