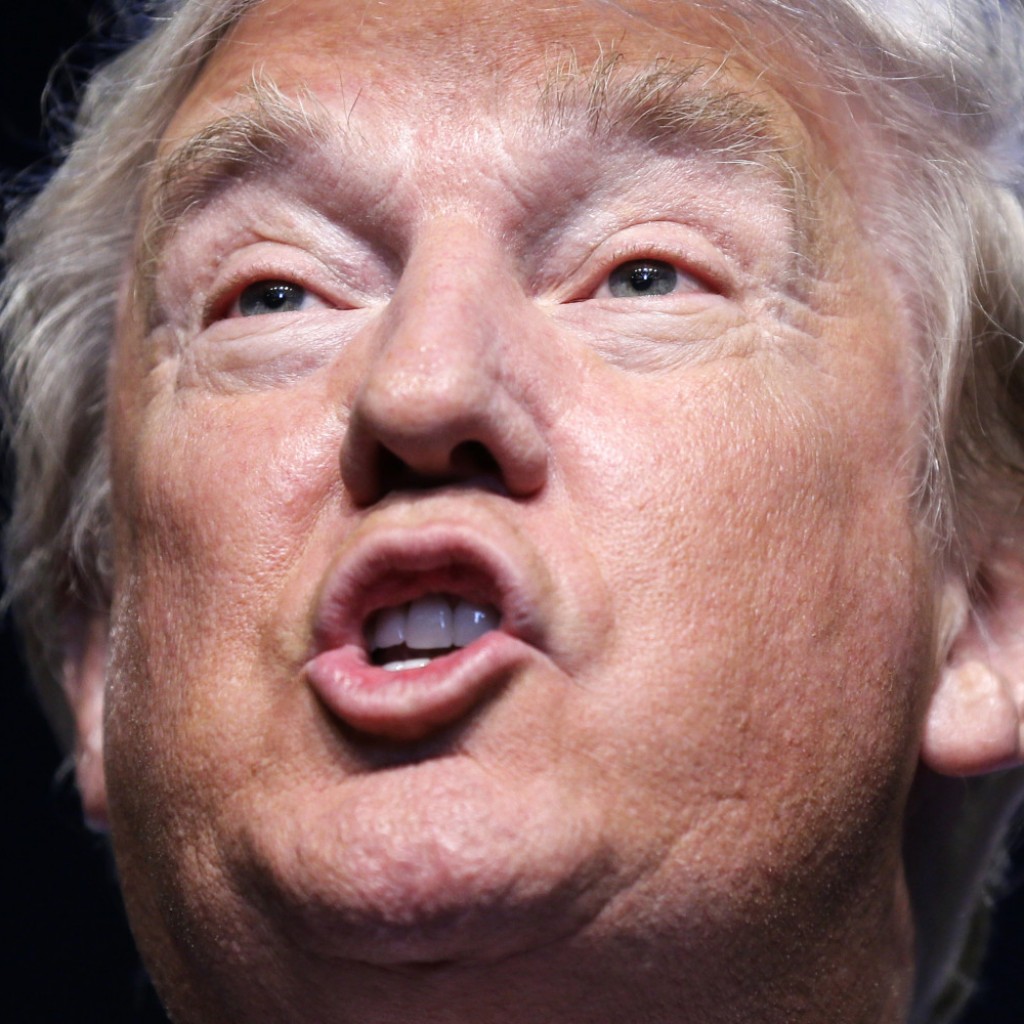 Will he ever be back on social media?
Former President Donald Trump won't return to Facebook — for now.
The social network's quasi-independent Oversight Board voted to uphold his ban from the platform after his account was suspended four months ago for inciting violence that led to the deadly Jan. 6 Capitol riot.
While uploading the suspension, the board faulted Facebook for the way it made the decision.
"It was not appropriate for Facebook to impose the indeterminate and standardless penalty of indefinite suspension," it said.
The board says Facebook has six months to reexamine the "arbitrary penalty" it imposed on Jan. 7 and decide on another penalty that reflects the "gravity of the violation and the prospect of future harm."
The board says the new penalty must be "clear, necessary and proportionate" and consistent with Facebook's rules for severe violations.
The board says if Facebook decides to restore Trump's accounts, the company must be able to promptly address further violations.
Trump has also been permanently banned from Twitter.
Since the day after the deadly riot at the Capitol on Jan. 6, former President Donald Trump's social media accounts have been silent — muzzled for inciting violence using the platforms as online megaphones.
After years of handling Trump's inflammatory rhetoric with a light touch, Facebook and Instagram took the drastic step of silencing his accounts in January. In announcing the unprecedented move, Facebook CEO Mark Zuckerberg said the risk of allowing Trump to continue using the platform was too great.
"The shocking events of the last 24 hours clearly demonstrate that President Donald Trump intends to use his remaining time in office to undermine the peaceful and lawful transition of power to his elected successor, Joe Biden," Zuckerberg wrote on his Facebook page on Jan. 7.
A day before the announcement, Trump unveiled a new blog on his personal website, "From the Desk of Donald J. Trump." While the page includes a dramatic video claiming, "A BEACON OF FREEDOM ARISES" and hailing "A PLACE TO SPEAK FREELY AND SAFELY," the page is little more than a display of Trump's recent statements — available elsewhere on the website — that can be easily shared on Facebook and Twitter, the platforms that banished him after the riot.
Trump issued a statement, asserting "that Facebook, Twitter, and Google have done is a total disgrace and an embarrassment to our Country. Free Speech has been taken away from the President of the United States because the Radical Left Lunatics are afraid of the truth, but the truth will come out anyway, bigger and stronger than ever before. The People of our Country will not stand for it! These corrupt social media companies must pay a political price, and must never again be allowed to destroy and decimate our Electoral Process."
___
Material republished with permission of The Associated Press.