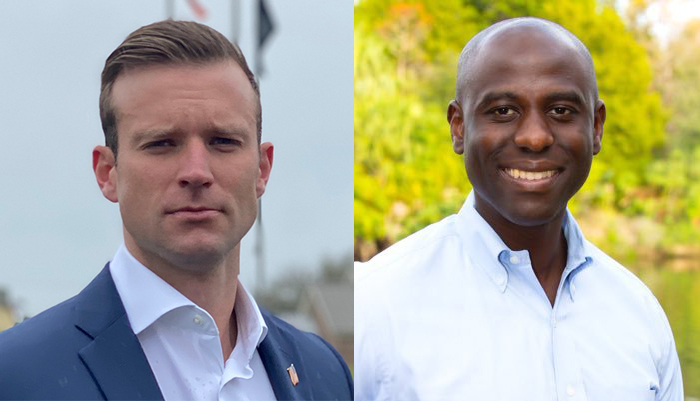 The two Republicans are running to succeed Nick DiCeglie in HD 66.
Alen Tomczak is posting more than $20,000 raised in April for his campaign for House District 66.
His April haul brings the total raised to $53,195 since launching the campaign in early March.
Tomczak, an Army veteran and current member of the Army National Guard, is running to replace Rep. Nick DiCeglie, who is leaving office to seek a seat in the Senate.
DiCeglie was among those who contributed to Tomczak's campaign in April with a maximum $1,000 donation.
Tomczak received a total of 16 maximum contributions, including from Rep. Blaise Ingoglia's Government Gone Wild PAC and DiCeglie's company, Solar Sanitation.
"I'm truly grateful for the strong support our campaign continues to receive," Tomczak said. "I can tell you; there is a tremendous amount of excitement for our campaign and our America First message. I get more encouraged every day, and we're going to keep pushing full steam ahead."
Tomczak faces Berny Jacques in the GOP Primary. So far, they are the only two filed for the race in the red district covering parts of northwest Pinellas County, including Clearwater Beach south to Indian Shores.
Jacques has raised more than $41,000 since entering the race in early April. His first-month haul was about $8,000 more than Tomczak's first month, which brought in $33,045.
The April fundraising numbers represent contributions to Jacques' official campaign account as well as his political committee, Florida Values Coalition.
The campaign proper brought in $36,415 and spent just $650, leaving Jacques with $35,765 in the bank. The political committee added another $5,000 and has $11,315 on hand, including money raised before Jacques entered the 2022 race. In total, he has $47,730 on hand between the two accounts.

Tomczak has so far spent just over $6,000 on the race, most of it in April. Expenditures include a combined nearly $3,500 on fundraising consulting with the Jacksonville firm Picotte and Porter and online services from Tallahassee-based Supernova Digital Communications. He also dropped $500 on photography, nearly $600 on credit card processing fees, and $625 on printing through Tallahassee-based Election Management Solutions. Other expenses included legal fees.
Tomczak is a Clearwater native who works at Special Operations Command at MacDill Air Force Base.
Jacques is a former prosecutor and former conservative analyst for Bay News 9.