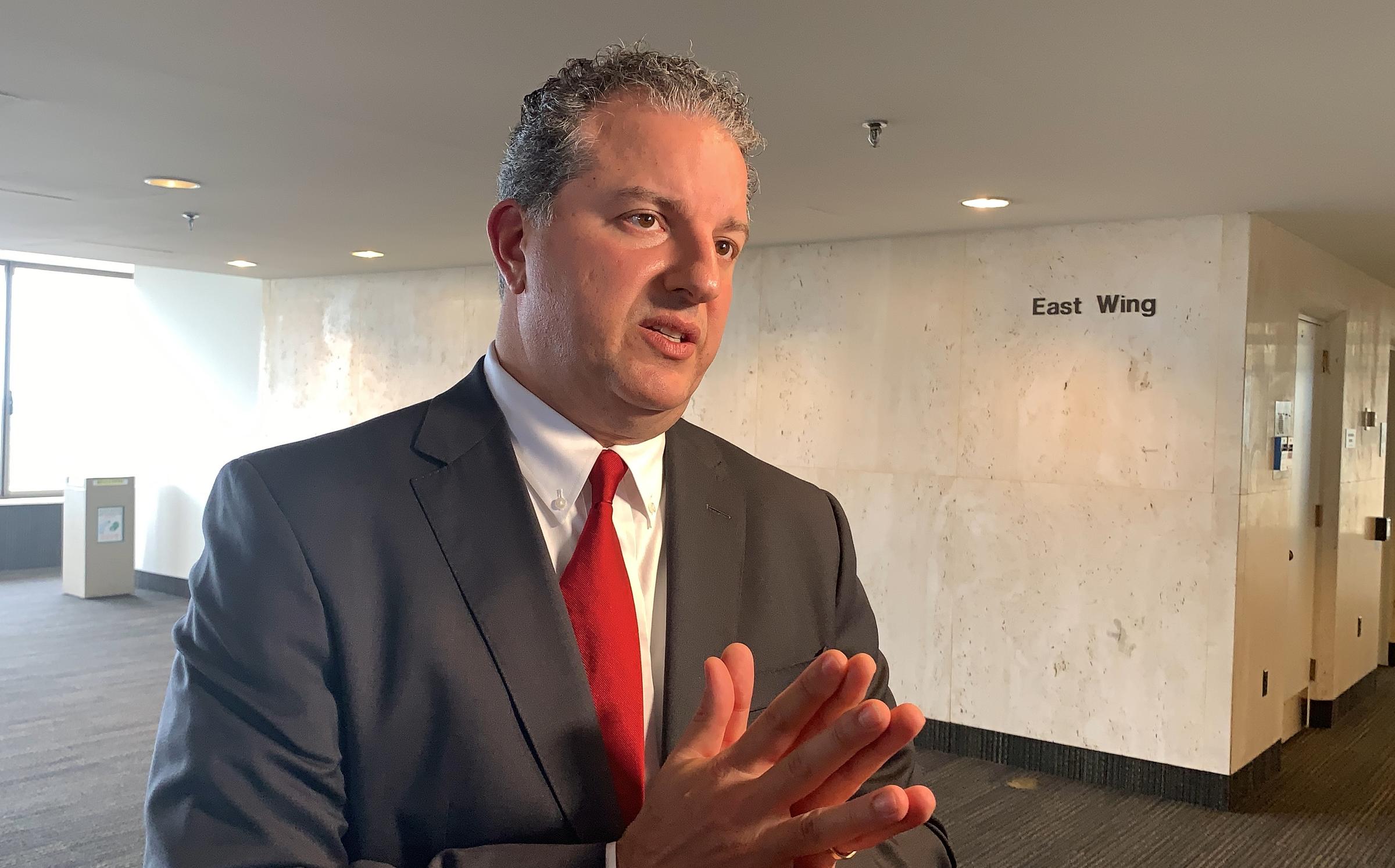 Hurricane season begins June 1 and ends Nov. 30.
With hurricane season only weeks away, Chief Financial Officer Jimmy Patronis is urging Floridians to ready themselves for another overactive season. 
"Last year, Florida saw the most active hurricane season on record, and this year looks to be another busy storm season," Patronis said Monday in a news release. "Floridians know all too well the impact that storms can have on our homes and businesses."
The CFO's message comes on the second day of Hurricane Preparedness Week, which kicked off on Sunday and ends Saturday, May 15.
Promoted by the National Oceanic and Atmospheric Administration, the week is intended to guide Americans through the preparedness process day-by-day.
The steps include "determine your risk, develop an evacuation plan, assemble disaster supplies, get an insurance check, strengthen your home, help your neighbor and complete a written plan."
In addition, the CFO shared several tips to help Floridians prepare for hurricane season.
Among them: an Emergency Preparedness Toolkit.
The kit is designed to help you "prepare a home inventory and organize your financial information before and after a disaster," the announcement explains. 
Notably, 2020 hosted a record-breaking Atlantic Hurricane Season — so much so, the National Oceanic and Atmospheric Administration upgraded the 2020 outlook from "above-normal" to "extremely active" midway through the season. 
Forecasters credit the "extremely active" hurricane season to warmer than average sea surface temperatures.
In all, the 2020 season produced 30 named storms with top winds of 39 mph or greater. Of those, 13 became hurricanes with maximum winds of at least 74 mph, including six major hurricanes that reached winds of 111 mph and up.  
The season recorded the most storms in history, surpassing the 28 from 2005. It also marked the second time in history that the 21-name list used to name storms was exhausted. 
The 2021 Atlantic Hurricane Season outlook is expected later this month. 
Hurricane season begins June 1 and ends Nov. 30.