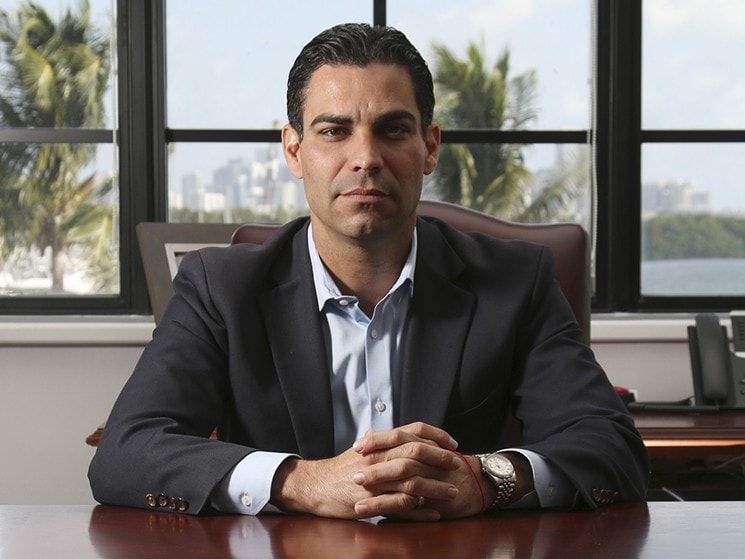 The Mayor has raised an impressive $2.7 million this year alone.
Miami Mayor Francis Suarez is keeping up a healthy war chest heading into his November reelection bid, adding more than $830,000 in April alone.
Suarez raised nearly $35,000 during the month through his campaign account. The remainder of the cash poured into his political committee, Miami for Everyone. He has now raised more than $2.7 million through April 30.
As flagged by the Miami Herald, Suarez pulled in $180,000 in April from health care investor Harris Schwartzberg. Multiple Schwartzberg-connected businesses combined to give $130,000, topped by a $50,000 personal donation.
David O. Sacks, a founding executive of PayPal, added another $50,000. Suarez has sought to position Miami as a major American tech hub amid relocation during the COVID-19 pandemic.
A new analysis shows tech employees are indeed moving into Miami. A report by Kim Hart of Axios showed the region experienced a year-to-year increase of more than 15% in the number of tech workers, according to location data in LinkedIn users' profiles. That was the biggest net gain of any major region Axios analyzed.
It's unclear whether the trend will continue as the area and nation recover from the pandemic. Remote working arrangements have allowed employees to move more freely, and if that trend reverses, so too may Miami's status as a tech haven. But Suarez has been actively recruiting companies and tech CEOs to make Miami their permanent home.
Suarez is still sitting on more than $2.5 million between his campaign account and PC as he seeks another term leading the South Florida city. Two other candidates who have officially filed for the contest — Anthony Dutrow and Maxwell Martinez — are lagging far behind in available cash.
Dutrow has raised $150 total since filing February. Martinez added just over $2,000 in April, and has collected a little more than $8,000 total.
Miami's municipal elections will take place on Nov. 2. Candidates and political committees faced a May 10 deadline to report all financial activity through April 30.