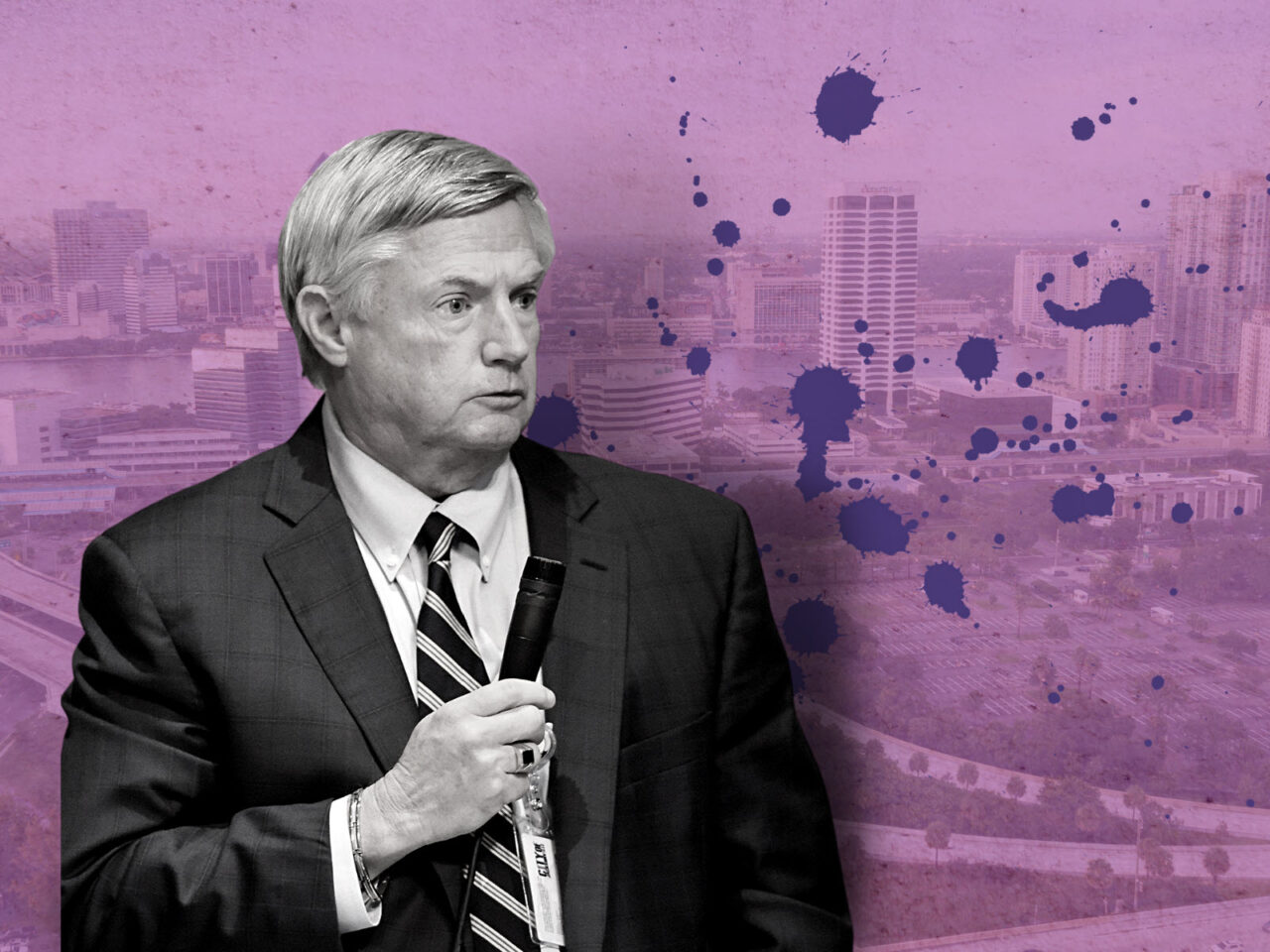 The Jacksonville Republican is now auditioning 'the best and the brightest.'
Matt Carlucci, a Jacksonville City Council member and candidate for Mayor in 2023, is looking for new political consultants.
But whereas Carlucci spun his split with his previous consultants as amicable, one of those consultants said that was not the case at all, and in fact has called on Carlucci to drop out of the mayoral race altogether in a stunning letter.
"Voluntarily remove yourself from the mayor's race. You can cite "personal" reasons because it is apparent you have several," veteran Jacksonville operative Mike Tolbert sniped.
Tolbert, one of the consultants who left Carlucci's orbit along with Bruce Barcelo and Tom Nolan, said he and the rest of the team offered a one-sentence resignation email. And provided proof that the decision to part ways was not the candidate's.
Tolbert also sent Carlucci a letter independently explaining the reasons for his resignation, one of which was Carlucci's dismissal of his Council aide for no good cause after what we are told are workplace conflicts and a push to get her to resign.
"I am both disappointed and outraged over your behavior in the Alyson Lee situation. I get it that you were under serious personal pressure to terminate her, but that is no excuse. It is so unfair, and it reeks of being both a coward and a bully at the same time," Tolbert wrote.
"What you have done to someone who has represented you apparently well and with loyalty is outrageous and most likely illegal. I can only assume that you somehow believed that your actions would be justified because of a personal situation. You must also have thought that no one would have noticed or cared, or you understood that such behavior would destroy your dream of being mayor and you were willing to blow up everything."
Among Tolbert's advice: to return all contributions to donors. And to pull out of the race altogether.
Carlucci did not frame the moves in this manner.
"Just had to make some changes. I love every one of them. They're great people," Carlucci said.
"There had to be some changes that were made and I think we all agreed upon that, and uh, when you're making, when you're running a business or anything, there's tough decisions that have to be made on both sides. Some decisions I made. Some decisions they made. But they were all made for the better of all," Carlucci clarified.
Regarding who will run the campaign, which started more than two years before the March 2023 election, the answer remains to be seen. But confidence abounds.
"We haven't got to that point yet, but we will have the best and the brightest," Carlucci vowed.
"Anybody who thinks otherwise … just go ahead and underestimate me," he dared.
"I have a lot of major community leaders surrounding our family and will be bringing a list of the best and brightest consultant firms to begin interviewing quickly, but in a very deliberate way," he added in a follow-up text.
The news comes after a poll showed Carlucci a strong second in a crowded field of declared candidates, pre-candidates, and theoretical candidates.
A survey of 1,263 registered voters from the University of North Florida's Public Opinion Research Lab showed Carlucci was the choice of 18% of those surveyed.
Though his fundraising has slowed down, the veteran politico has roughly $700,000 on hand between his campaign account and his state-level political committee, Next Generation Jax. But there are those who say that in light of the drama, contributions may dry up or even need to be refunded.
That also is good for second among candidates, declared and otherwise. His total trails Chamber CEO Daniel Davis' political committee. That account has more than $2 million on hand.