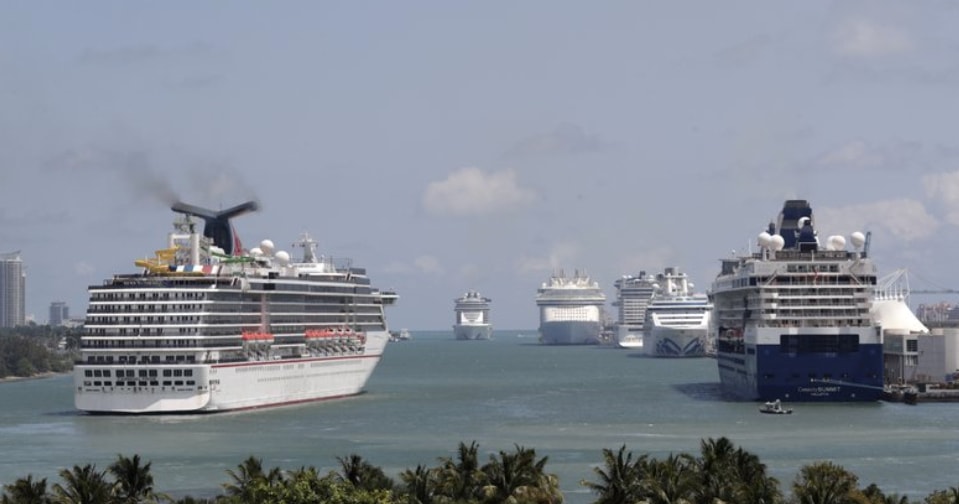 The AG addressed court-ordered mediation between Florida, feds.
Attorney General Ashley Moody addressed ongoing litigation with the federal government on Wednesday, saying mediation would not affect the state's position in its showdown with Washington over cruise sailing.
The state sued the federal government to permit cruises earlier this year, but federal Judge Steven Merryday ordered mediation Tuesday in the ongoing legal fight between the state's chief legal officer and the Biden administration, the U.S. Department of Health and Human Services, and the Centers for Disease Control and Prevention over the ongoing no-sail order.
Moody answered Florida Politics' questions on the subject in Jacksonville, where she was holding an anti-crime press conference with tax collectors. As long as cruises are on pause, the legal fight moves forward.
"There aren't any cruises operating out of Florida. As you know, 60% of the cruises in this nation leave from Florida. Not one cruise has sailed from Florida in over a year. That represents hundreds of thousands of jobs, billions of dollars."
Moody said the cruise industry and subsidiary industries, such as uniform makers, flowers, and catering "needed relief from this overreaching, unlawful shutdown of our industry."
"And so if the question is, are we going to keep pursuing this litigation, yes, until cruises are up and going in Florida. I have to do that to protect our state and our jobs and people's livelihoods in Florida," Moody added.
"That said, we have been asked by the court to mediate. That's not unusual. As a judge for over a decade, I have often referred parties to mediate. But that doesn't mean we're going to stop pursuing the mission of that suit and successfully allowing our cruises to operate," the Attorney General added.
The cruise industry shutdown was imposed early in the pandemic during the Donald Trump administration.
However, pushback only got going from the Ron DeSantis administration under the Joe Biden presidency, with the suit filed in April.