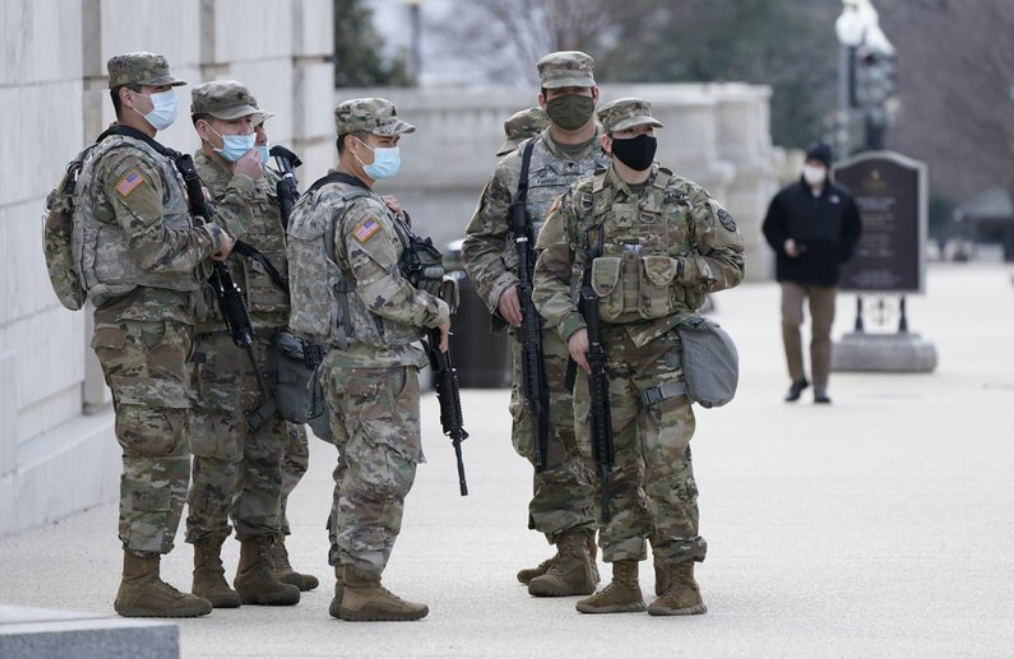 The new budget also includes dollars to restore aging armories.
Gov. Ron DeSantis signed millions into the state budget on Wednesday to construct two new National Guard armories and recruit hundreds of new troops.
In all, DeSantis OK'd $50 million to enlist roughly 450 additional service members and build armories in Immokalee and Zephyrhills.
"As Florida's population continues to grow and emergency response needs become more frequent, it is essential to continue to grow the number of service members available for response," explained the Governor's budget highlight sheet.
The increased funding comes after the Florida National Guard tested the limits of its operational capacity last year.
Speaking to lawmakers in January, Adjutant Gen. James Eifert warned that troops were in short supply and high demand amid a flurry of COVID-19 pandemic missions, stateside mobilizations and deployments around the globe.
"We cannot adequately support the state's citizens on Florida's worst day with the size of our National Guard at this point," Eifert told the Senate Committee on Military and Veterans Affairs, Space, and Domestic Security. "It's a serious concern for me, as it should be for all Floridians."
Indeed, the Florida National Guard is comparatively shy on manpower. With 12,000 soldiers and airmen in its ranks, the FLNG ranks second to last when comparing troop numbers to state population despite serving the fourth most disaster-prone state.
The disparity, Eifert suggested, didn't' happen overnight. Florida's population has long outgrown the Florida National Guard's ranks for decades, he explained.
Notably, Eifert contends the number should be upward of 20,000. And by contrasts, Louisiana, Mississippi, Alabama, and Georgia each have more troops within their ranks despite collectively having smaller populations.
The new budget also includes $7.2 million to restore some of the FLNG's aging armories, some of which are upward of 50 to 100 years old.
Other funding initiatives include $2 million for military base protection, $4.1 million in education benefits for troops and $11 million in scholarships for the children and spouses of disabled or deceased veterans.
The new budget takes effect July 1.