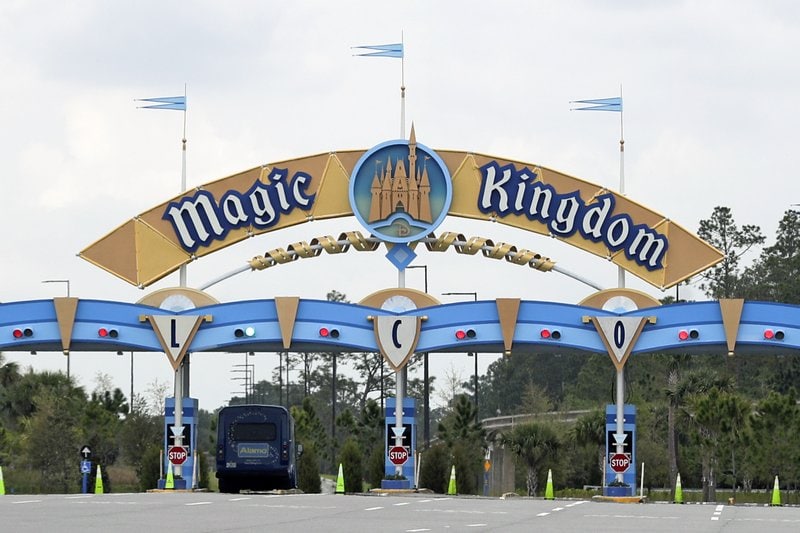 Epcot is getting the biggest tax refund worth about $2 million for the five years.
Disney stands to collect $7.8 million in tax refunds from five years' worth of bills following a settlement reached with the property appraiser's office.
Orange County Tax Collector Scott Randolph provided the latest calculation Friday afternoon on Disney's tax refunds from 2015-2019. Randolph's office hasn't determined yet how much Disney will get refunded for 2020.
The refunds are for Disney's four theme parks: Epcot, the Magic and Animal kingdoms as well as Hollywood Studios plus several smaller properties including the Transportation and Ticket Center, the Wedding Pavilion at Disney's Grand Floridian Resort & Spa and Fantasia Fairways Miniature Golf Course.
Out of those properties, Epcot is getting the biggest tax refund worth about $2 million for the five years, according to Randolph's figures.
Randolph said his office has held enough funds from prior years' property taxes to cover Disney's refunds without needing to ask the taxing authorities for additional money.
Orange County Property Appraiser Amy Mercado said the settlement with Disney shows her office is "willing to negotiate and have the hard conversations and not run away from it."
When asked if Disney World, which is part of a billion-dollar company, is paying its fair share in taxes, Mercado said, "the value is the value."
"The whole purpose of our office, regardless of who is in it, is fair, equitable, and just values. It doesn't matter who the owners are. And what I believe we need to do is remove all the political noise that has occurred throughout the years and give everyone, every property owner, their fair shake," she added.
Disney has fought over the value of its properties for years, suing the property appraiser's office annually over its 2015 tax bill and the subsequent years. The latest round of Disney lawsuits for the 2020 tax year were filed about a month ago in Orange Circuit Court. Disney has remained current with its property taxes despite disputing the amounts.
Former Property Appraiser Rick Singh, who was elected in 2012, had vowed to fight Disney in court and wanted to hold the company accountable for what he called years of being undervalued. But Singh faced controversies in office over allegations of misconduct and eventually lost his bid for reelection in 2020, with Mercado beating him and taking over the office in January.
Between Singh and Disney, Mercado said, "there was a breakdown in communication; one side and the other did not want to communicate anymore with each other."
"And that was that. So it just stood; nothing else happened. And then every year, (Disney) just kept suing, and it kept going," she said.
Mercado said her office didn't perform any new assessments on the Disney properties and reached the settlement based on a range for each assessment.
Fighting the Disney lawsuits cost an estimated $25,000 in legal bills from 2015 to 2020, according to Mercado's office.
Disney and Mercado's office is each responsible for its own legal fees, court documents said.
"Our budget in the office for legal fees for this current year that I inherited was $1.6 million," Mercado said. "That's how much litigation we have in the office. We inherited hundreds and hundreds of cases that we're trying to work through."
She said the Disney settlement will not be the last — the office is party to about 300 or so other property assessment lawsuits. Universal and SeaWorld also sued Singh's office over their 2015 assessments.