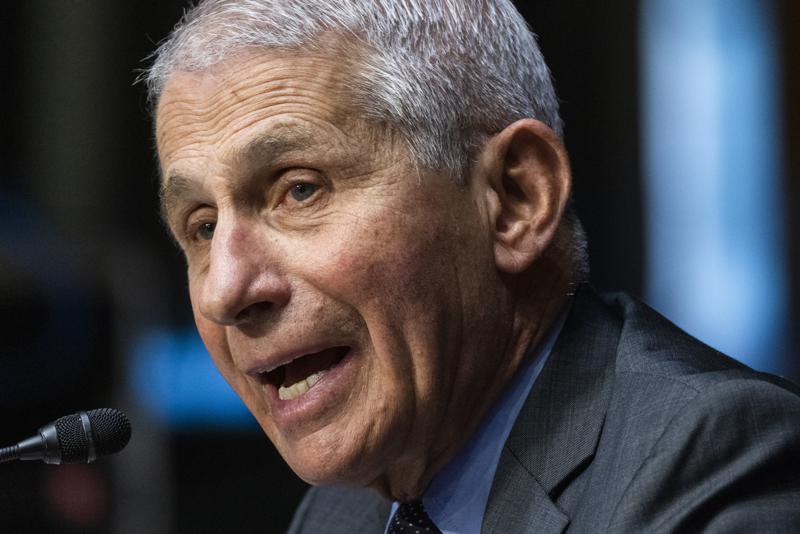 Fauci made the comments Sunday.
Dr. Anthony Fauci, the nation's top infectious disease expert, is warning of "some pain and suffering in the future" as coronavirus cases continue to rise.
Fauci, speaking on ABC's "This Week" on Sunday, said he doesn't foresee more lockdowns in the U.S., but warned that the situation surrounding the coronavirus pandemic will continue to get worse because so many Americans are still unvaccinated.
While this week the nation saw a surge in Americans getting the shot, as coronavirus cases rise driven largely by the more infectious delta variant, still only about 60% of Americans are fully vaccinated.
Fauci argued that the unvaccinated are affecting others because they're "allowing the propagation and the spread of the outbreak," and pushed back against critics who say whether to get the shot is an individual decision. Fauci said that those who choose not to get vaccinated are actually impacting the rights of Americans particularly prone to infection because they're "encroaching on their individual rights" by "making them vulnerable."
Another government official, meanwhile, suggests mask mandates.
The director of the National Institutes of Health says federal guidance urging vaccinated people to wear masks indoors in communities of high COVID-19 spread is aimed at mostly protecting the unvaccinated and immunocompromised.
Dr. Francis Collins tells CNN's "State of the Union" that mask mandates can help as virus infections spike higher in parts of the U.S. because studies show vaccinated people can spread the virus to others.
But he stressed Sunday that masks are no substitute for getting a shot, which work "extremely well" and reduce a person's risk of serious illness and hospitalization by "25-fold," including the delta variant.
Collins warns that right now the virus is "having a pretty big party in the middle of the country" but the silver lining is that more people are now getting the shot.
That party is in Florida also.
Florida saw its largest amount of coronavirus cases on any single day Saturday. The 21,683 new case count was up more than 4,000 from the previous day.
The surge blew past previous marks during other pandemic highs, with one in every five new cases of COVID-19 now in the virus-ridden Sunshine State. Broward and Miami-Dade counties are dealing with the worst hospital crunch in the country from the virus right now, and resources are strained elsewhere in the state also.
___
Material published with permission of The Associated Press.