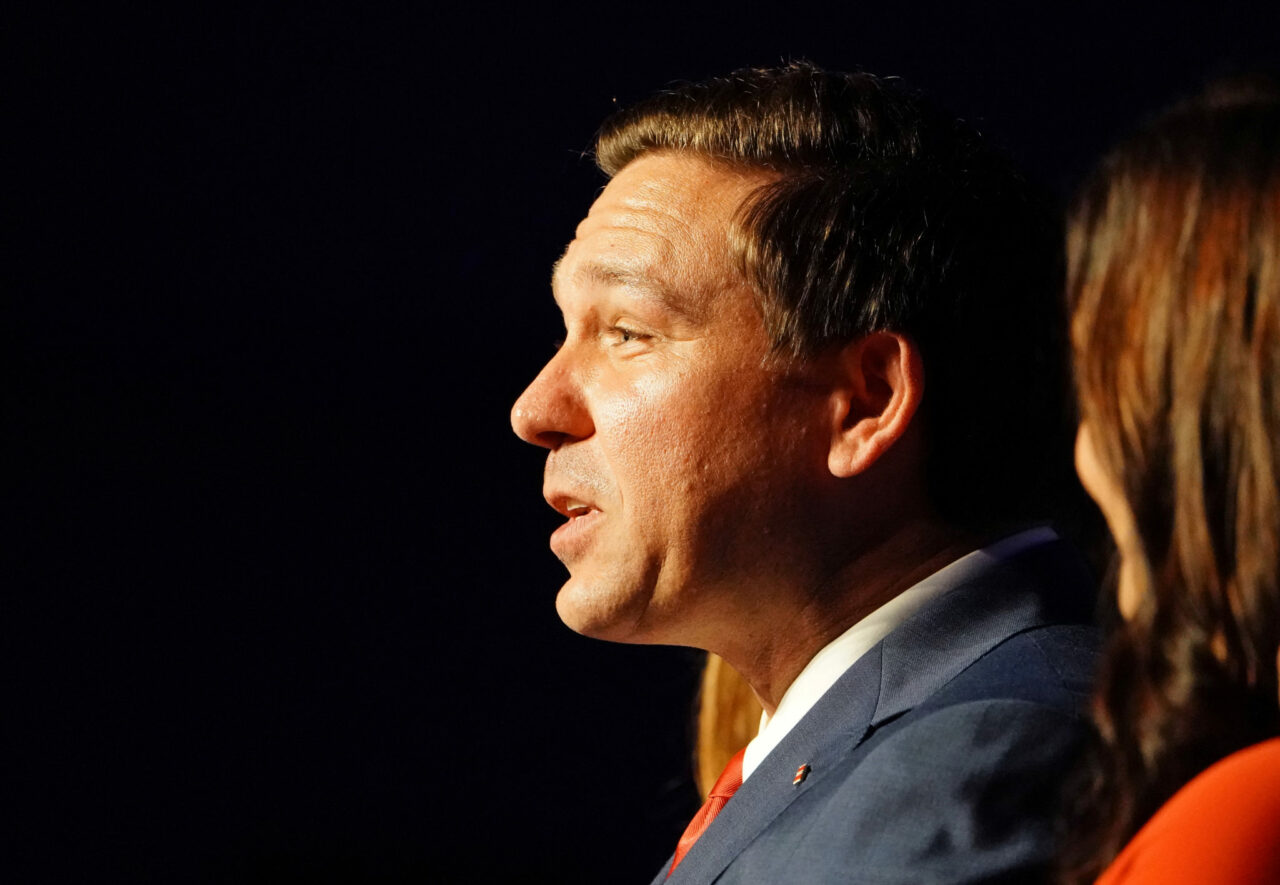 50,000 Floridians have died from COVID-19.
In an apparent homage to an old New York Daily News headline, Gov. Ron DeSantis' political committee claimed President Joe Biden wants Floridians to "drop dead."
That phrase, memorably used to describe former President Gerald Ford opposing a Big Apple bailout almost half a century ago, recurred in an email sent Thursday night by Friends of Ron DeSantis, the Governor's political committee.
The email was sent hours after it was confirmed 50,000 Floridians had died from COVID-19.
The Governor's political committee framed its "drop dead" fundraising message around recent decisions to restrict the supply of monoclonal antibody therapy doses given to Florida.
The U.S. Department of Health and Human Services will, at least temporarily, set the rules for distribution of monoclonal antibodies instead of allowing states, medical facilities and doctors to order them directly, as reported Thursday by the Washington Post.
DeSantis has used Regeneron therapy clinics throughout the state as a means of containing hospitalizations, and while the state is below its most recent peak, the Governor has carped that Biden is punishing Florida by capping supply of the lifesaving drug.
But those complaints from press conferences were simply an appetizer for the main course of the fundraising email, a barrage of blistering rhetoric, with a call to action, of course, to donate at the end.
"In a disgusting move that could cost Floridians their lives, Biden has decided to have the federal government seize the supply and control the distribution of the life-saving monoclonal antibody treatments," the email, purportedly signed by "America's Governor" himself, contends.
"Lives are at stake. We cannot allow Joe Biden's quest for bitter revenge on political adversaries to put lives at risk," the message continues.
In closing, DeSantis assured he has "only begun to fight." This phrasing evoked two-fisted rhetoric that was substantially workshopped at a stop earlier Thursday in Broward County.
DeSantis said HHS was "seizing control" of the monoclonal antibody supply, a "dramatic reduction" that's "doubly problematic" given that hospitals are impacted as well as state sites.
"To just spring this on us, starting next week we're going to have to do that? There's going to be a huge disruption," DeSantis predicted.
The "drop dead" language may seem ironic to DeSantis' critics, many of whom have taken to calling him "DeathSantis," over complaints that he has failed to aggressively promote preventative vaccines and continuous efforts to block locals from implementing mask mandates in schools.
Huge disruption or not, it's business as usual for the Governor's political committee. DeSantis drummed up an angle early in the day, and the nightcap involved a fundraising appeal. It's that message discipline, in part, that has driven the Governor's fundraising success.
In August, the committee raised roughly $5.5 million, figures none of the Democratic candidates are close to matching.
I will fight like hell to overcome Biden's cruel decision to drastically reduce lifesaving monoclonal antibody treatments for Floridians. We've seen steep reductions in hospital admissions due to early treatment efforts. It's wrong to penalize Florida for his partisan bitterness. pic.twitter.com/24APj0r50K

— Ron DeSantis (@GovRonDeSantis) September 17, 2021