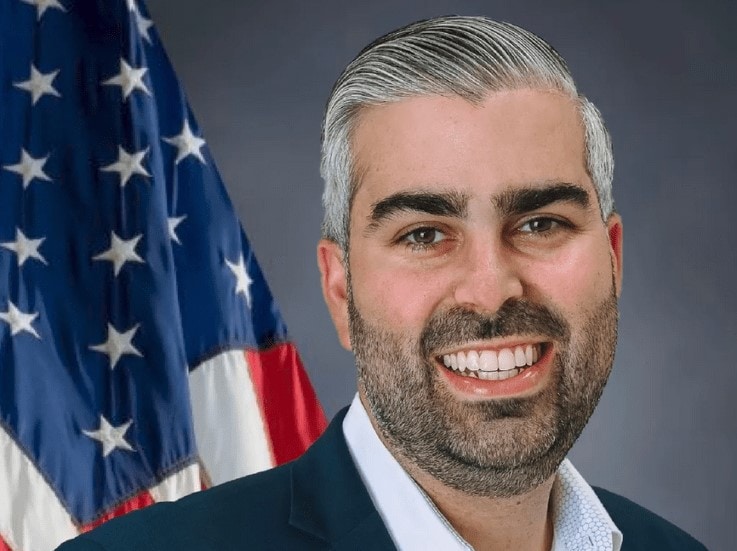 The $66,000 Rodriguez added last month is triple what his opponent has raised since February.
Republican Rep. Anthony Rodriguez has placed even more distance between himself and his Libertarian opponent, Martha Bueno, in his effort to transition from the Florida Legislature to the Miami-Dade County Commission in 2022.
With nearly $66,000 added in August, Rodriguez has raised about $365,000 since he announced plans to vacate his Florida House seat for a run at local office. He and Bueno aim to capture the seat representing Miami-Dade's 10th Commission district.
Bueno, the Vice Chair of the West Kendall Community, has run a mostly self-funded campaign for the same aim. To date, she's raised about $21,000. That includes a $10,000 self-loan in February and $6,000 her political committee, Bueno for Miami, received from Hispanic Libertarian group Libertarios Hispanos in July.
In August, Bueno raised $1,500 from individual donations ranging from $10 to $1,000.
As of Aug. 31, she holds less than $12,600.

Rodriguez, on the other hand, can tap unused money in his PC, A Bolder Florida, from previous House campaigns. That brings his war chest to about $562,000.
Like several of his peers in the chamber, Rodriguez received a sizable check — $7,500 — from the Miccosukee Tribe, which operates a gambling and gaming resort in West Miami-Dade.
Consulting firm Mata Consult gave $7,000.
He got $5,000 checks from the Florida Prosperity Fund, a PC run by former U.S. Rep. Thomas Feeny III, and ambulance company United Medical Transportation.
A few fuel companies chipped in. Sunshine Gas Distributors gave $3,000. Doral Station and AM Exxon Corp., both gas station chains, gave $1,000 apiece. On the flipside, green energy financier Ygrene Energy Fund gave $1,000.
Miami Magic City Casino operator West Flagler Associates and a linked company that operates Bonita Springs Poker Room, an affiliate of Magic City in Bonita Springs, also gave $1,000 each. Magic City Casino sued last month to have Florida's Gaming Compact ruled unlawful and to have the federal government's approval vacated.
Other notable contributions include $1,000 from a PC supporting fellow Republican Rep. James Buchanan, $2,500 from red light camera company RedSpeed, and $2,000 from West Palm Beach-based lime rock producer White Rock Quarries, which gave broadly to candidates this fundraising cycle.
Rodriguez and Bueno, a hemp grower and cannabis advocate, aim to replace District 10 Commissioner Javier Souto, a former state Senator who has long served on the Commission. Term limits voters overwhelmingly approved in 2012 require him to leave office next year.
The Miami-Dade Commission is technically nonpartisan, as are its races. District 10, which includes parts of West Miami-Dade including parts of Kendall, Fontainebleau and Westchester, has reelected Souto, a Republican, six times since 1993.
House District 118, which Rodriguez now represents, comprises parts of Miami-Dade including Tamiami and Kendall.
Republican Daniel Sotelo has raised more than $125,000 toward a currently unopposed campaign to fill Rodriguez's seat next year.