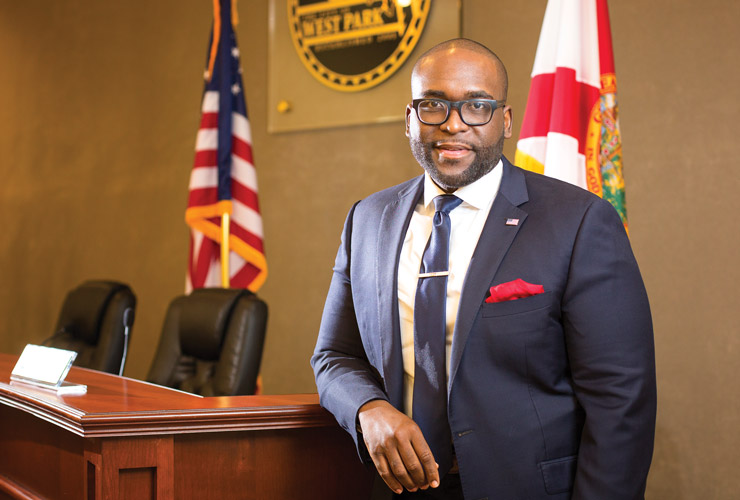 "It's critically important that our party continues to uplift diverse perspectives and voices."
Sen. Shevrin Jones is set to take on a new role with the Democratic National Committee (DNC), as he's been nominated to serve as an At-Large Member with the national organization.
The formal election of those 75 members will take place this month. But with support from both President Joe Biden and DNC Chair Jaime Harrison, Jones is likely to officially secure the position once the vote is held.
As a DNC At-Large Member, Jones will have a vote on DNC policy. The DNC has around 450 members with voting power.
"I am grateful for this exciting nomination and potential opportunity to work alongside President Biden, DNC Chair Harrison, and Democrats from across the country," Jones said in a written statement following the announcement.
"As we look ahead to 2022 and beyond, it's critically important that our party continues to uplift diverse perspectives and voices, especially those who are too often overlooked or unheard, as we continue to deliver results for the American people."
Jones' nomination comes after the first-term Senator was one of Biden's first backers in the 2020 Democratic presidential primary. Jones endorsed Biden in May 2019, near the start of the primary process. He remained a strong supporter even as Biden stumbled in early primary states, even moderating an event with Biden in April 2020.
Biden and Harrison are in charge of nominating 75 individuals to serve in the At-Large Member role. Harrison took over as DNC Chair in Jan. 2021 with support from Biden after Harrison lost a U.S. Senate bid in South Carolina. Jones' longstanding support for Biden likely helped his chances for the nomination.
Jones made history when he won the Senate District 35 seat last November. With the victory, Jones became the first openly LGBTQ Senator in Florida's history. He previously served four terms in the Florida House.
This will be Jones' first official role with the DNC. Earlier this year, he declined to run in the Special Election to replace the late U.S. Rep. Alcee Hastings, deciding instead to remain in the state Senate.