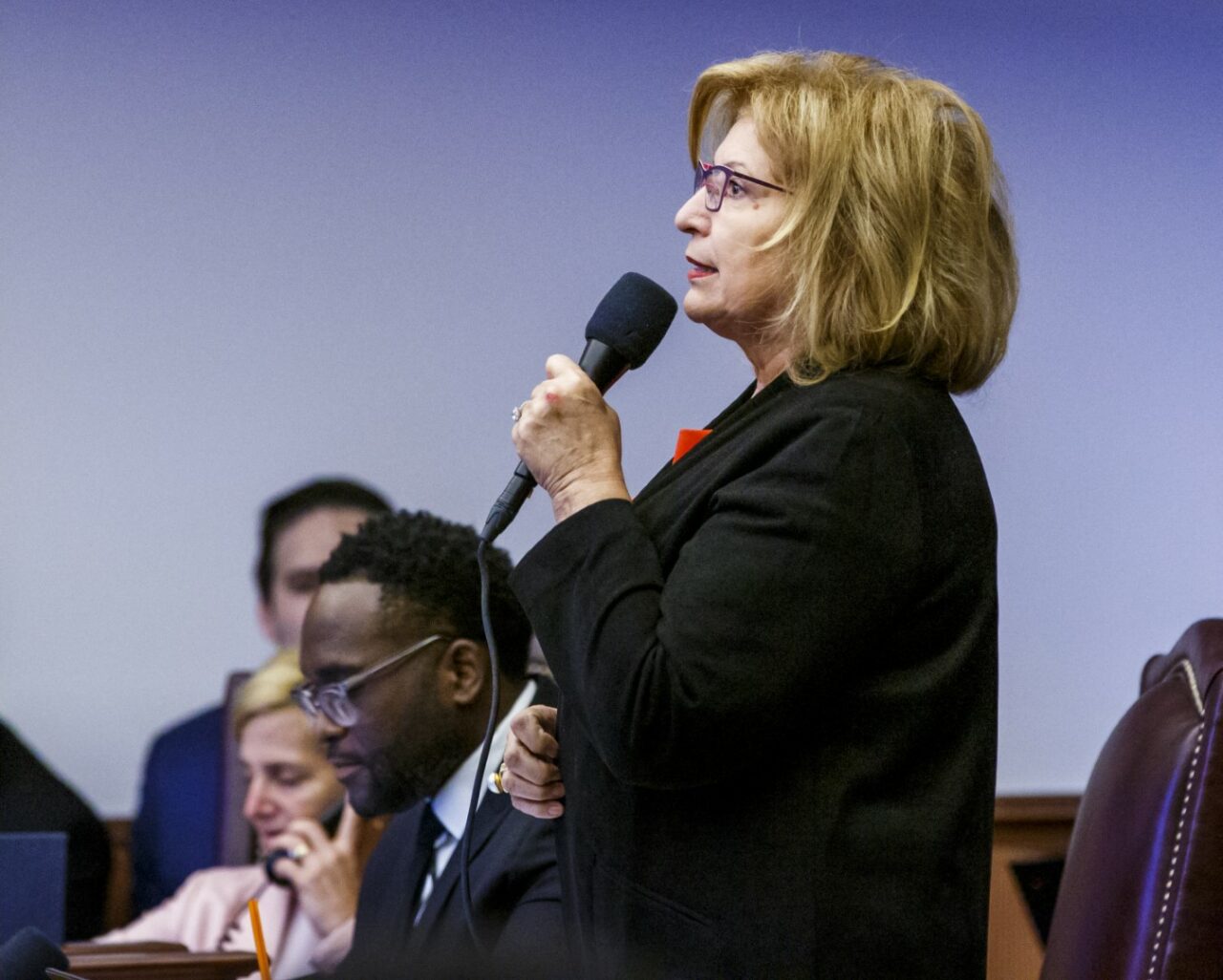 A year and a half since the start of the pandemic, some Floridians still have trouble accessing the unemployment portal.
At least one lawmaker wants to ensure Floridians can file unemployment claims from their smartphones and be forgiven for evictions that happened during the pandemic.
Tampa Democratic Sen. Janet Cruz filed a bill (SB 682) Wednesday that would require the Department of Economic Opportunity to make the state unemployment portal accessible through mobile devices. The measure would build on an overhaul the Legislature and Gov. Ron DeSantis approved this year after the portal crashed under the weight of hundreds of thousands of jobless Floridians during the initial brunt of the COVID-19 pandemic.
A year and a half since the start of the pandemic and with employment levels recovering, some Floridians still have trouble accessing the unemployment portal.
Under Cruz's proposal, Floridians could use their mobile devices to file and view unemployment claims, update information like addresses and telephone numbers, update notification preferences, update payment settings, create or change personal identification numbers, submit work search contacts, and more.
DEO would have to implement the changes before July 2025.
Updating DEO's unemployment portal, CONNECT, was on DeSantis' list of priorities for the 2021 Session. That came after the Governor continually railed against the portal in the first months of the pandemic, saying it was "designed to fail." Deloitte Consulting spearheaded CONNECT's creation under a $77 million contract approved during former Gov. Rick Scott's term.
The overhaul passed this year (HB 1463) calls for a faster cloud-based unemployment portal that can handle more users at once. That law already outlined the portal should be accessible from mobile devices, but Cruz's bill specifies a list of proposed requirements for mobile access.
In another proposal to address pandemic-era economic hardships, Cruz filed a separate bill (SB 648) Wednesday that would prohibit consumer reporting agencies or companies that provide tenant screening services from including on reports an eviction that occurred during the COVID-19 public health emergency.
The federal ban on evictions expired in August, with millions of Americans facing eviction over the following two months. DeSantis allowed Florida's eviction moratorium to expire in October 2020, deferring instead to the federal moratorium.
Neither of Cruz's bills currently has a companion measure in the House. The Legislature has three more committee weeks scheduled ahead of the 2022 Session, which begins Jan. 11.
The Republican-led Senate voted unanimously during the 2021 Session to increase maximum weekly unemployment benefits from $275 to $375 and to increase the duration from 12 weeks to 14 weeks. However, the House did not take up the Senate's proposal.
In April, Senate President Wilton Simpson said he would begin negotiations on the $100 increase earlier during the 2022 Session cycle.