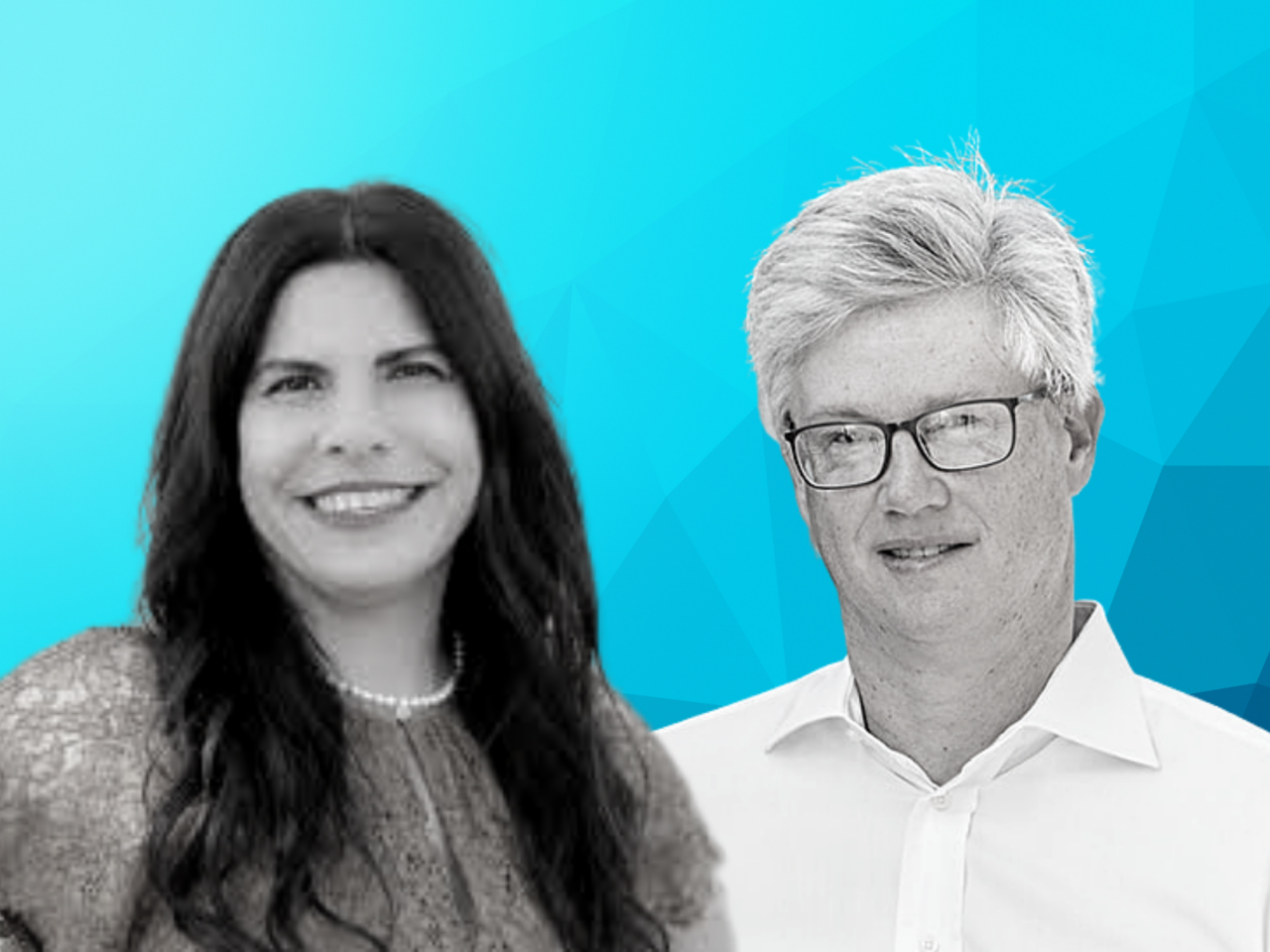 The winner will replace term-limited City Council member Darden Rice.
Former prosecutor Lisset Hanewicz and Raymond James executive Tom Mullins will face off Tuesday for the District 4 seat on St. Petersburg City Council — a race that has seen the largest campaign funding outside of the city's mayoral election and a partisan bent on a nonpartisan ballot.
The pair advanced to the General Election runoff out of a five-candidate pool. Hanewicz won big in the districtwide election, garnering 42% of the vote, while Mullins took 23%, according to official results from the Pinellas County Supervisor of Elections office.
However, despite Hanewicz's districtwide success, Mullins has proven a worthy competitor in the most recent polls. According to a survey of 524 city voters taken Tuesday by St. Pete Polls, 38% lean toward Hanewicz and 33% toward Mullins, just outside of the poll's 4.3% margin of error. However, nearly 30% of voters said they were still unsure or preferred not to say, adding a bit more unpredictability to the race.
The pair have also reported big fundraising numbers.
Throughout the Primary race, Hanewicz led with a fundraising edge. But, that edge was quickly wiped in the runoff, where Mullins, pulling from his own bank account, gave himself a $180,100 boost in campaign funding, including cutting a $90,000 check just two weeks before the election.
Hanewicz, on the other hand, primarily relied on individual donors and Democratic organizations for funding, although she too contributed $5,000 to her campaign when she launched it.
As of the latest available campaign finance filings, submitted Oct. 22, Mullins has collected $197,655, including $180,100 in self-contributions, while Hanewicz has raised $106,949, including her $5,000 in self-funding.
And, Mullins may need that extra funding boost to win over a city with a strong Democratic advantage.
Although the municipal elections are nonpartisan, meaning party affiliation will not appear on the ballot, Mullins has run as a vocal fiscal conservative.
Mullins has been an executive with Raymond James since the late 1980s, leading the firm's investment banking practice for the transport and infrastructure industries, where he has developed particular expertise in the environmental service and transport sectors.
His wants to get serious about city spending, and wants to minimize property taxes, as well as end what he describes as growth moratoriums that inhibit business.
However, Mullins has faced controversy on the campaign trail. The candidate came under fire from local union officials for campaign mailers sent in August, which critics alleged attacked first responders and their unions.
Hanewicz publicly condemned the mailers, pointing to a quote credited to Mullins that smears public worker unions, as well as a blurb from his campaign site, which says city employees are overcompensated "above private-market benchmarks."
However, Mullins fought back, telling Florida Politics that he does support police, including providing appropriate funding for such departments. He also said the mailers were misinterpreted, and his conclusions came after meeting with several public employee unions.
"The whole thing with the unions seems like an unfortunate misunderstanding, as our actual track record at my own company (Raymond James) is that we are plainly among the most generous firms in the area on employee comp and benefits," Mullins said in a previous email to Florida Politics.
Hanewicz, on the other hand, is running a more progressive campaign. Affordable housing, environmental protection and sustainability are among Hanewicz's top campaign priorities.
She has also raked in endorsements from several City Council members, Democratic leaders and progressive organizations and unions.
The former prosecutor left her law practice in anticipation of her first child, a daughter. Two years later, she took on a new role as the Crescent Lake Neighborhood Association president, where she worked to revitalize the group. The work, according to Hanewicz, is what prompted her to run for City Council.
Hanewicz worked for the Pinellas-Pasco State Attorney's Office as a prosecutor. She also served as an Assistant U.S. Attorney with the Department of Justice for the Middle District of Florida.
The pair are running to replace Darden Rice, who is leaving office because of term limits. Rice ran an unsuccessful bid for Mayor in the August Primary Election, where she was ousted by Ken Welch and Robert Blackmon.