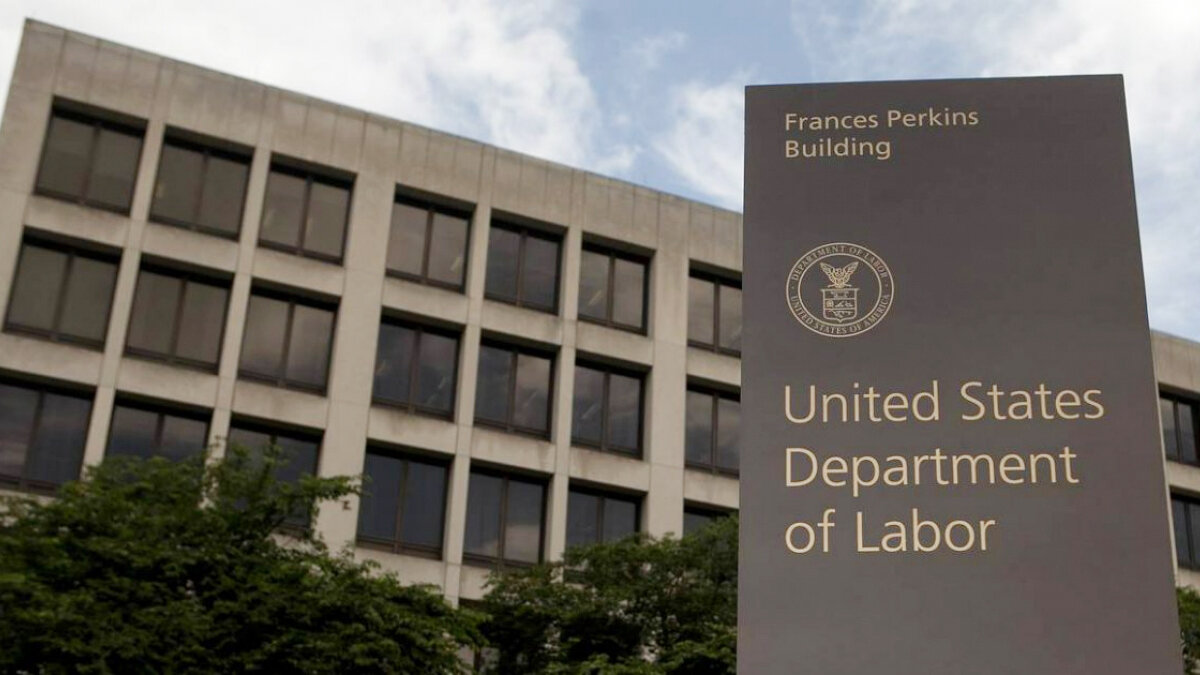 OSHA has already threatened Arizona, South Carolina and Utah over their softer COVID-19 workplace rules.
While lawmakers return to the Capitol to consider Gov. Ron DeSantis' proposed ban on vaccine and mask mandates, legislative leaders are bringing forward their own proposal — to pull Florida out of the Occupational Safety and Health Administration.
The DeSantis administration is suing President Joe Biden's administration over its vaccine mandate, through OSHA, on businesses with 100 or more employees. The Republican-led Legislature is taking the anti-OSHA effort a step further with a measure (SB 6B/HB 5B) for the Sunshine State to form its own agency to oversee workforce safety, including setting aside $1 million to start the process.
"If the Department of Labor and OSHA is going to be weaponized as a way to hold hostage businesses throughout the state of Florida, no problem," Sprowls said last week. "We want a different plan. We want out of OSHA. We'll submit our own regulatory authority and say goodbye to the federal government."
However, questions remain over how quick and how far Florida can distance itself from OSHA and its standards.
Kelley Barnett, vice president and corporate counsel for labor and employment at AmTrust Financial Services, is advising companies as they navigate OSHA's mandate. She said the move could radically change workplace safety standards in Florida. But she also diminished Sprowls' message that the legislation would let Florida say goodbye to OSHA.
"State plan standards have to be at least as effective as federal OSHA standards in protecting workers, so this wouldn't completely remove federal oversight if passed," Barnett said. "Even if the state prevails, the process for Florida to create a new agency to promulgate and enforce new state plan safety standards will take several months, if not years."
OSHA has already threatened to pull Arizona's, South Carolina's and Utah's workplace regulatory agencies if the Republican-led states don't adopt rules to protect workers against COVID-19.
Twenty-two states have an OSHA approved state program while five states have programs that apply only to public-sector employees.
Getting a state plan approved is not something that would happen overnight. There is a process that requires federal authorities to examine state efforts and ensure that state standards for worker protections are as effective as federal regulations.
To gain initial approval, states must assure OSHA that it will have enough staff and regulations in place within three years. Once a state gains approval, it is eligible for federal funding to help pay for the program. Once OSHA gives its final approval, it relinquishes authority.
Committee meetings begin Monday afternoon, the first day of the Special Session. The Legislature is expected to pass the OSHA legislation, and bills dealing with vaccine mandates and state Surgeon General powers, by Thursday.
The House bill, sponsored by Land O'Lakes Republican Rep. Ardian Zika, will go through the House Pandemics & Public Emergencies Committee. The Senate bill, carried by St. Augustine Republican Sen. Travis Hutson, will go through the Senate Judiciary Committee Monday before debate in the Senate Appropriations Committee Tuesday.
While Sprowls on Monday called the measure a "plan for the future," Zika kept his focus on the bill as written.
"Simply, the legislation is asking for a proposal from the Executive Office of the Governor, and subsequent to us receiving that in January, we'll turn to the next steps," Zika said.
Senate President Wilton Simpson on Monday told reporters the OSHA approval process depends on who gets elected in 2024, noting the plan must go through the federal government. But as far as the federal government's decision to impose what he called an unconstitutional mandate, the Senate President asked what comes next.
"What we do not want to do is set up an opportunity for future presidents to weaponize cabinets that will come in and do unconstitutional things, even if it's only for a short period of time" Simpson said.
Earlier this month, Florida and other states sued the federal government over OSHA mandates.
"People are so sick of constantly being bossed around, restricted, mandated," the Governor said. "It's important to speak up for people's individual right to make decisions for themselves."
The vaccine standards, which also allow employees to opt out of vaccination if they get tested weekly, is supposed to kick in in January but is currently paused under a federal injunction. Sprowls believes the OSHA rules won't stand up in court.
"Let's be honest, if there was a legal mechanism by which the Biden administration could move about by just doing forced vaccinations and not having to contort themselves into this OSHA, pretzel or the CMS pretzel, that's exactly what they would do," Sprowls said Monday. "They can't find any legal way to do that."