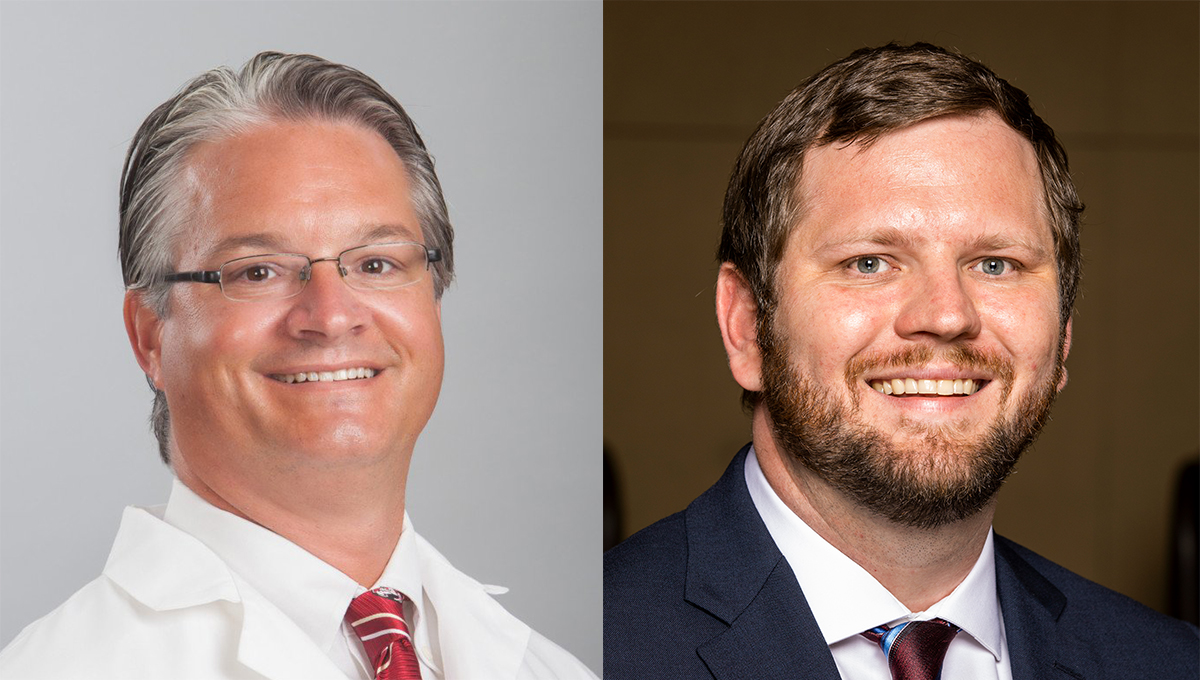 Bellamy has raised $93,950 overall, compared to just $44,212 raised for Matlow.
Tallahassee Commission candidate David Bellamy out-raised incumbent Jeremy Matlow by more than 26 to 1 last month.
He raised $64,750 in November, far over-shadowing Matlow's $2,450. Bellamy has raised $93,950 overall, compared to just $44,212 raised for Matlow.
Bellamy's November fundraising is almost unheard of in Tallahassee City Commission races. It is the only time a monthly report has topped $60,000 since candidates began reporting monthly fundraising to the Leon County Supervisor of Elections in 2016. The only time a candidate raised more in one month from 2004 to 2021 was in March 2012 when Scott Maddox brought in $83,995.
Bellamy received 105 contributions in November, averaging nearly $617 each, while Matlow brought in 33 donations averaging just over $74 each. Former FSU President John Thrasher was among Bellamy's more prominent donors, chipping in $1,000 on Nov. 12.
Bellamy's contributions included 26 donations from businesses with Tallahassee addresses. That includes NAI Talcor, a Tallahassee-based commercial real estate agency. Five other corporations connected to Talcor also donated to Bellamy. All six entities maxed out their donations, giving a total of $6,000 to the candidate.

NAI Talcor is a member of the Greater Tallahassee Chamber of Commerce. Edward Murray, Talcor's president and founder, was also a past Chamber chair.
The Chamber and Matlow have been publicly at odds since earlier this year. Matlow told the Tallahassee Democrat he was boycotting the Chamber's annual 2021 conference, saying business leaders had ignored public corruption. Chamber leadership censured him for his comments later that day.
During the conference, State Attorney Jack Campbell called for the Matlow to be voted out of office in 2022. Campbell has since given $1,000 to Bellamy's campaign.
"It's silly to listen to a pizza maker about criminal justice policy. We must stand up to the evil men and their 12 trolls on Twitter," Campbell said in his speech.
Matlow called Campbell's comments an "angry, personal attack" in a texted statement to the Democrat after the speech.
In a statement to Florida Politics, Matlow criticized large donations from companies who have received city contracts. NAI Talcor and Moore Bass Consulting, Inc. both donated to Bellamy and have received city dollars, according to city and Leon County Supervisor of Elections records. Marpan Management, which has ties to Marpan Recycling LLC, also donated, while the LLC has taken city money.
"The reason we're seeing so much money thrown around is because the insiders are seeing the power of everyday people standing together, and it scares them," Matlow said. "The vast majority of donors are supporting our campaign because they know even though they can't afford to write a $1000 check, they deserve to be represented in government, too."
Bellamy said he has received donations from businesses and other Tallahassee residents because they are upset at dysfunction at city hall.
"I think they want results and not angry rhetoric," he said. "I look forward to returning civility and effective leadership to our city commission, to help our impoverished and start talking about things we can fix."
Bellamy also said some of Matlow's financial backers in 2018 have flipped, giving to his campaign now. He declined to name them.
Neither candidate spent much in November. Bellamy spent $3,882, primarily on campaign supplies, finance services, and $1,000 to Stephen Beasley for political consulting. Matlow spent $568, mostly on Facebook ads.