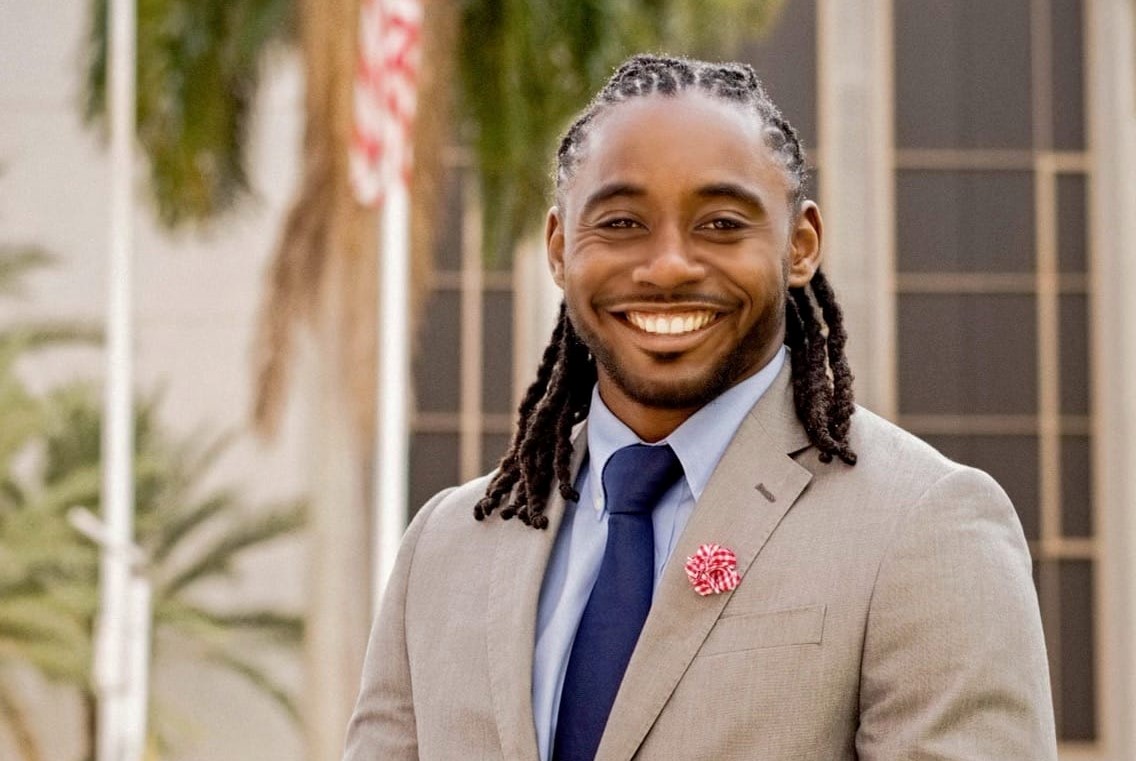 It is uncertain whether Campbell will be seated this Session.
Daryl Campbell has won a four-way Special Democratic Primary contest to serve out the remaining term of Rep. Bobby DuBose in Broward County's House District 94 on Tuesday.
Campbell, a former aide to DuBose, earned 40% of the vote in the four-way contest, according to Tuesday's unofficial results.
It was a winner-take-all Democratic Primary, as no other parties fielded candidates in the race. Josephus Eggelletion was second, winning 29% of the vote; Elijah Manley garnered 25% of the 12,432 votes cast for Tuesday's Primary. Rod Kemp trailed with nearly 6% of the vote.
Turnout added up to 9% of the registered voters in HD 94. Voters did not have to be registered Democrats because it was a universal primary.
Campbell won a total of 4,985 votes to Eggelletion's 3,617.
The Primary Election was triggered with the death of U.S. Rep. Alcee Hastings last April while in office. DuBose and two other state lawmakers resigned to run — and lost — in the congressional Primary Election.
Even though there will be no Special General Election — and Campbell immediately wins the seat — he can't be seated until his election is certified by the Secretary of State. That won't be until after the March 8, when the Special General Election would have been, according to House Democratic Co-Leader Rep. Evan Jenne.
Jenne decried the whole chain of events that result in two fewer Democratic votes in the House and one fewer vote in the Senate.
"There are going to be a whole lot of people in Broward and Palm Beach who effectively have no representation during a pandemic and during redistricting," Jenne said. "This problem was created not by the Speaker but the Governor scheduling these elections when he did — months later than they had to be."
The Florida Elections Canvassing Commission meets on Jan. 25 to certify Campbell's win. Broward County Supervisor of Elections Joe Scott called on Campbell to be seated in the House. Votes from registered voters serving in the military overseas could come in during the next 10 days, but there aren't enough of them in the district to overcome Campbell's margin of victory, Scott said.
"The Speaker should allow the elected Representative to serve," Scott wrote in an email Wednesday.
Campbell, a behavioral therapist and social worker, led the pack in overall fundraising — raising a total of $74,799 for the race. He has also had the support of marquee Democratic names, such as Sen. Annette Taddeo, a Democratic candidate for Governor, and Tampa lawyer Sean Shaw, former Representative for House District 61.
Campbell could not be reached for comment Wednesday morning.
He defeated Eggelletion, the scion of a Broward County political family. His father was Broward County's first Black County Mayor, who also served eight years in the Florida House. The younger Eggelletion raised $61,605 in donations for this bid, winning the support of former Supervisor of Elections Brenda Snipes.
Manley was chronically homeless in his childhood and ran for Broward County School Board at age 19 in 2018, according to the Sun Sentinel. He also challenged DuBose for the HD 94 seat in 2020 and received 30% of the vote in the Primary. He raised $31,327 for this race and won the endorsement of the Sun-Sentinel.
He tweeted Wednesday morning that he was proud of the "clean campaign" he ran. And Manley alluded to the coming contest that he'll be running in. Campbell will have to run again in a few months to keep his seat.
Good morning.

It may be a little dark where I am, but the sun is always shining in my heart ☀️

I'm proud of the clean campaign we ran. We didn't allow a nasty campaign's homophobia out west to beat us down. They won last night, but today is a new journey.

August, I'm in. 👌🏾 pic.twitter.com/8fAgV1iMIW

— Elijah Manley (@iElijahManley) January 12, 2022
Kemp, an ex-felon who had his rights restored, is an advocate for voting reforms. He raised the least among the four candidates, showing $5,806 in donations.
HD 94 covers parts of Fort Lauderdale, Plantation and Wilton Manors. The district's boundaries, however, are subject to change because of the state's decennial redistricting process after this election.