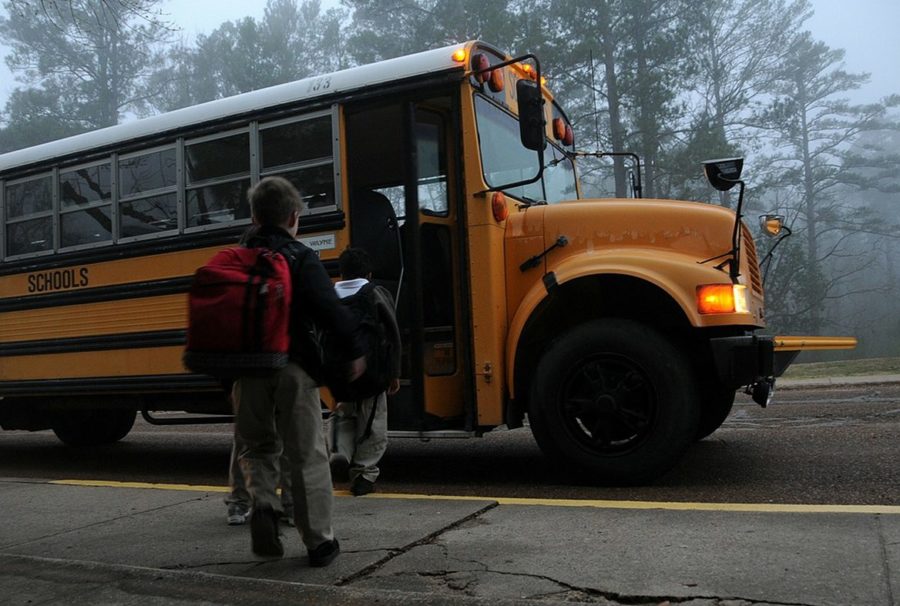 The bill would use cameras to cite drivers who don't stop for school buses.
School buses could soon carry cameras to monitor motorists around them in an attempt to prevent people from passing buses when they are stopped.
The measure (SB 702), carried by Zephyrhills Republican Sen. Danny Burgess, would allow school districts to install cameras on school buses to catch drivers who illegally pass buses as students are exiting. Gainesville Republican Sen. Keith Perry presented the bill to the Senate Transportation Committee Tuesday, where it received unanimous support.
Perry called the issue of drivers illegally passing stopped buses a "pervasive" problem.
"I think we've all either seen videos or we've read news reports of people just driving around buses," Perry said. "We had in our district where they passed on the right. It was a tragic accident that happened."
"Anything that we can do to help protect our children, we need to," he added.
Lawmakers upped the fines for passing stopped school buses in 2019, raising the penalty for usual incidents to $200. That increased to $400 for drivers passing a bus on the same side the children get out. However, the owners or drivers would not be charged with moving violations, would not be adjudicated guilty of a traffic infraction and would not receive points against their driver's license.
According to the National Conference of State Legislators, at least 23 states have authorized school bus stop-arm cameras and their use in enforcing laws requiring drivers to stop for school buses, many of them in recent years.
While the measure passed the Transportation Committee unanimously, it still needs to overcome mounting opposition to camera-enforced traffic laws. A backlash has picked up momentum in the past few years because of perceived abuses of red-light camera enforcement programs in some cities. Many communities that installed such cameras and hired third-party contractors to use remote cameras to enforce red light laws backed out of the programs. Almost annually, someone in the Legislature proposes banning red light cameras statewide.
The Senate bill didn't receive a hearing last year. After passing the Transportation Committee, Burgess' bill is on to the Senate Judiciary Committee, its second of three committee stops. The House version (HB 179), carried by Indialantic Republican Rep. Thad Altman and Boca Raton Democratic Rep. Emily Slosberg-King, has not yet been scheduled for its first hearing. However, the measure unanimously passed two of its three committees last Session.
Lantana Democratic Sen. Lori Berman, who brought a similar bill last year, said she was happy to see the bill moving forward.