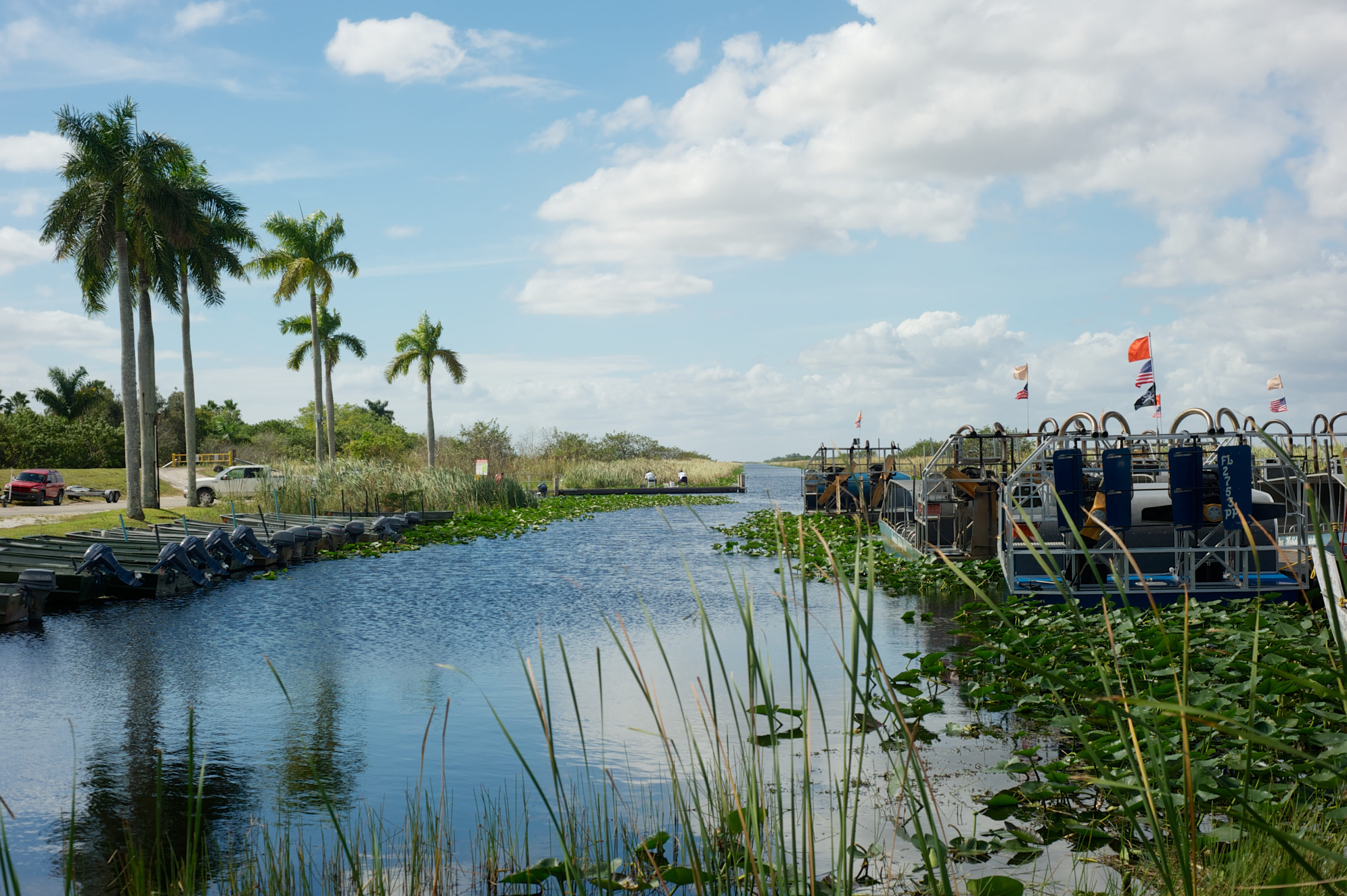 Debbie Wasserman Schultz says it's the 'largest environmental restoration project in American history.'
Congressional Democrats hailed Wednesday's announcement that the Everglades restoration is getting its largest infusion of federal money ever from President Joe Biden's administration.
The infrastructure bill passed in November will steer $1.1 billion to Florida's famed "River of Grass." That's enough to fund what Democrat Rep. Debbie Wasserman Schultz of Weston calls the largest environmental restoration project in American history.
The area — which can look like an unremarkable field from the road — is crucial for the state's drinking water, climate resiliency and economy.
"The Everglades is the lifeblood of South Florida, and this historic funding commitment by the Biden administration will ensure we can much more aggressively move to restore and protect the natural sheet flow of water," said Wasserman Schultz, the co-chair of the Everglades Caucus with Republican Rep. Mario Díaz-Balart, who represents parts of Miami-Dade and Collier counties.
Not only will the money combat climate change and protect the areas' biodiversity, but the project also will mean job creation, Wasserman Schultz said.
"There's no more infrastructure more critical to Florida than the Everglades," she said.
Several other congressional Democrats from Florida joined Wasserman Schultz on a Wednesday afternoon call praising the funding, including Reps. Sheila Cherfilus-McCormick, Val Demings, Ted Deutch, Lois Frankel, Stephanie Murphy, Darren Soto and Frederica Wilson.
Wilson was among the five co-sponsors of Biden's $1 trillion package that builds bridges, public transportation and roads.
"To see Florida finally receiving this long overdue assistance is incredibly rewarding," Wilson said, calling the Everglades a "treasure," and slamming the Republicans who all voted against the Biden plan. "I have fought tooth and nail for nearly a decade for this funding."
Republican Rep. Brian Mast's office released a statement from the Congressman that slammed the specifics of the plan, however, calling it a "Biden, Army Corps fail" because it didn't specifically allocate "even one dollar" for an Everglades Agricultural Area reservoir. Mast's district stretches from St. Lucie County to Palm Beach County.
"It's clear that Joe Biden has no regard for the wellbeing of South Florida's environment, economy or public health," Mast said, according to the release from his office.
But Eric Eikenberg, CEO of The Everglades Foundation, said he hopes the money will be going to the most critical priorities, such as the item that Mast referenced.
"The Central Everglades plan has the EAA reservoir as a component of it," he said.
Wasserman Schultz said the bottom line is that the $1.1 billion, plus the $350 million now in the President's budget, represents an allocation for the sensitive land that has never happened before.
"I can't tell you how full my heart is that we can see such tremendous progress in our sights," Wasserman Schultz said before going through a list of the projects that will be funded. She named improvements for a pump station, southern ecosystem restoration, and work on reservoirs and stormwater treatment areas for the Indian River Lagoon.
Frankel also hailed the way the projects will capture and store excess surface water to minimize pollution.
"The Everglades is a unique and critically important ecosystem and economic force … responsible for the drinking water of eight million Floridians and visitors — that's over one-third of our population," Frankel said. "It's home to endangered plants and animals and plays a huge role in our tourism industry as well as our food. The water keeps people alive and our economy running."
The $1.1 billion in funding is a little less than the $1.5 billion originally requested by nearly all of Florida's Senate and House delegation.